How Much Does Your State Spend on Public Education?
Advertising & Editorial Disclosure
Last Updated: 6/23/2021
High-quality public education indirectly benefits everyone in the form of safer communities and lower police and corrections costs. High school graduates earn more, commit fewer crimes and are more likely to access credit, manage debt and get insurance.
Still, what does public education cost, and what is it worth? The answer depends on where you live. In New York, every high school graduate costs $338,000 in education expenses, while Idaho produces high school graduates for a mere $131,000.
MoneyGeek collected data in a study to rank each state by education spending. Find out how much your state spends on each high school graduate, the percent of high school students who graduate and how it compares to other states.
Alabama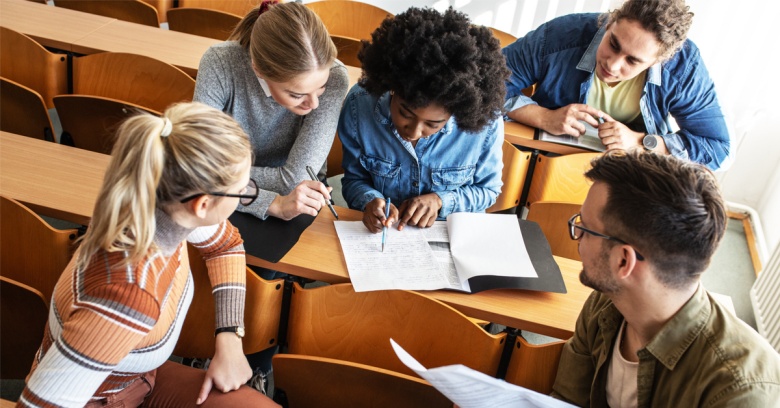 BalanceFormCreative / Shutterstock.com
Cost Per Graduate: $194,000
Graduation Rate: 90%
State Ranking Based on Highest Spending: 36
Alaska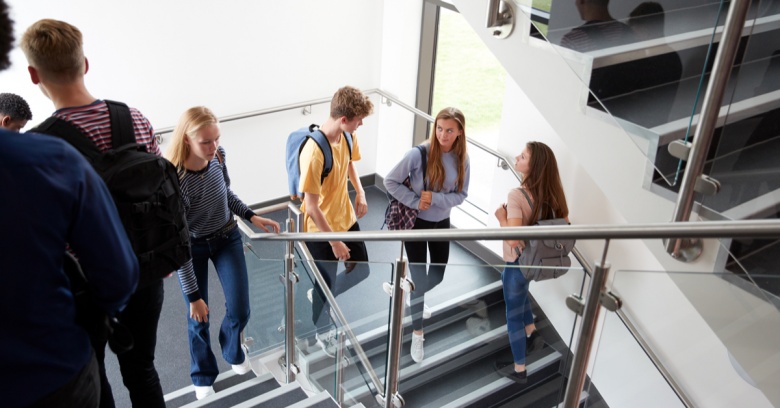 Monkey Business Images / Shutterstock.com
Cost Per Graduate: $270,000
Graduation Rate: 79%
State Ranking Based on Highest Spending: 5
Arizona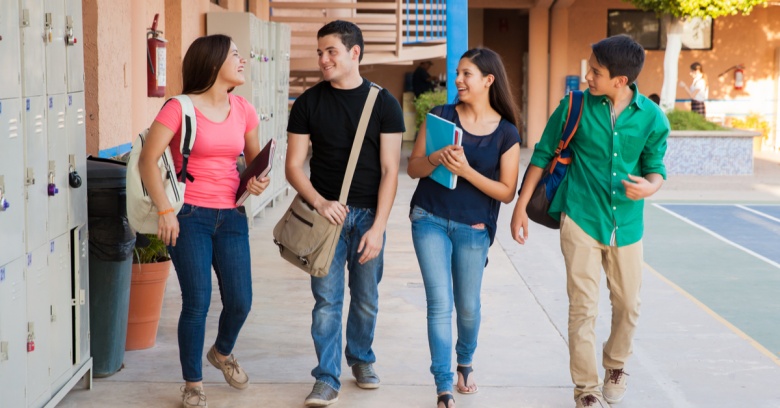 antoniodiaz / Shutterstock.com
Cost Per Graduate: $133,000
Graduation Rate: 79%
State Ranking Based on Highest Spending: 49
Arkansas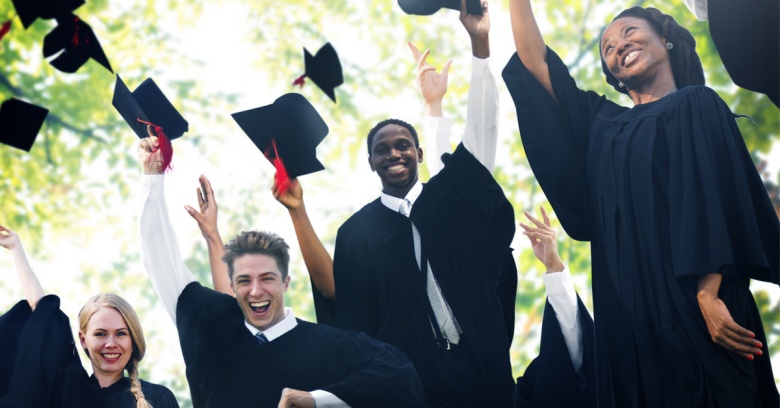 Rawpixel.com / Shutterstock.com
Cost Per Graduate: $201,000
Graduation Rate: 89%
State Ranking Based on Highest Spending: 29
California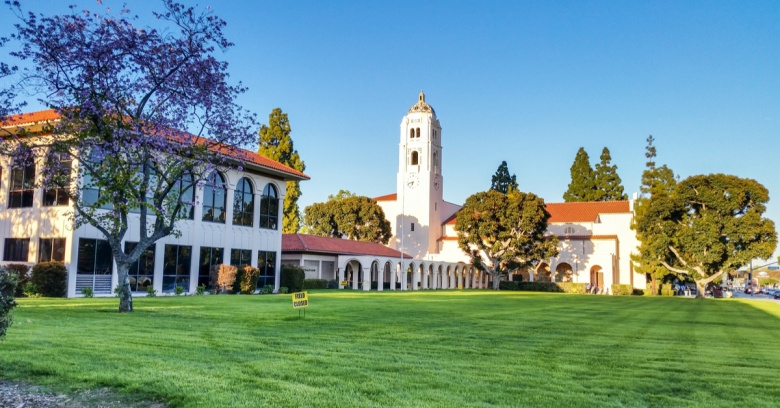 David Tonelson / Shutterstock.com
Cost Per Graduate: $188,000
Graduation Rate: 83%
State Ranking Based on Highest Spending: 40
Colorado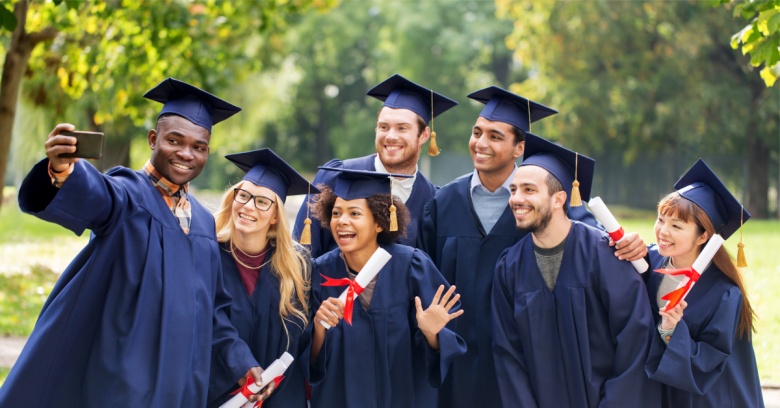 Syda Productions / Shutterstock.com
Cost Per Graduate: $196,000
Graduation Rate: 81%
State Ranking Based on Highest Spending: 35
Connecticut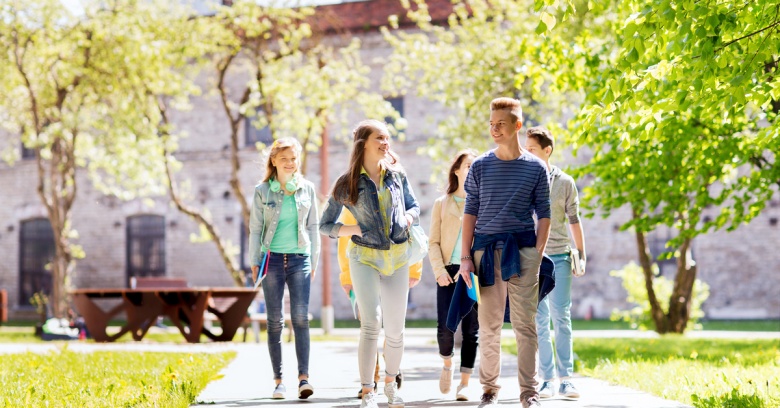 Syda Productions / Shutterstock.com
Cost Per Graduate: $244,000
Graduation Rate: 88%
State Ranking Based on Highest Spending: 8
Delaware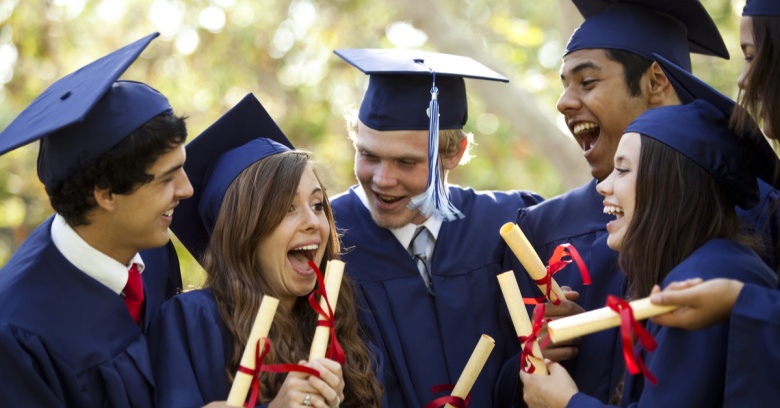 Armadillo Stock / Shutterstock.com
Cost Per Graduate: $240,000
Graduation Rate: 87%
State Ranking Based on Highest Spending: 11
Florida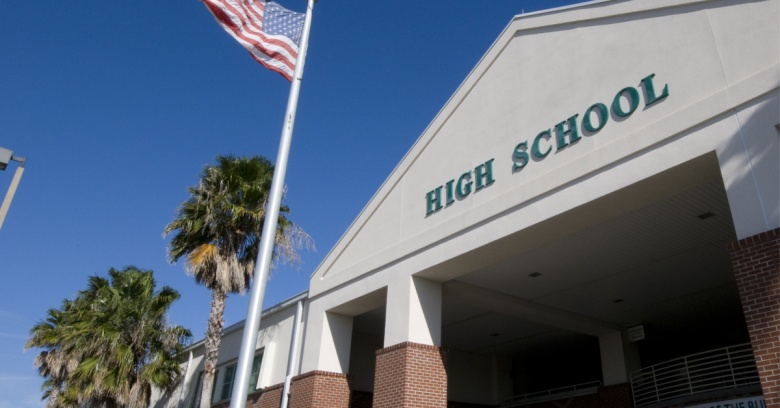 Jesse Kunerth / Shutterstock.com
Cost Per Graduate: $166,000
Graduation Rate: 86%
State Ranking Based on Highest Spending: 45
Georgia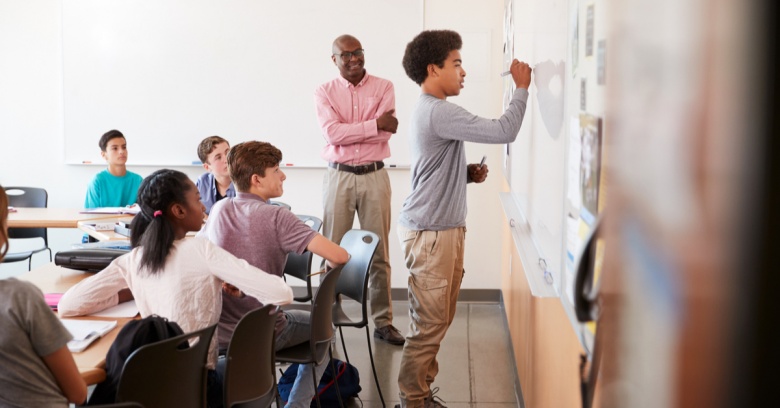 Monkey Business Images / Shutterstock.com
Cost Per Graduate: $211,000
Graduation Rate: 82%
State Ranking Based on Highest Spending: 26
Hawaii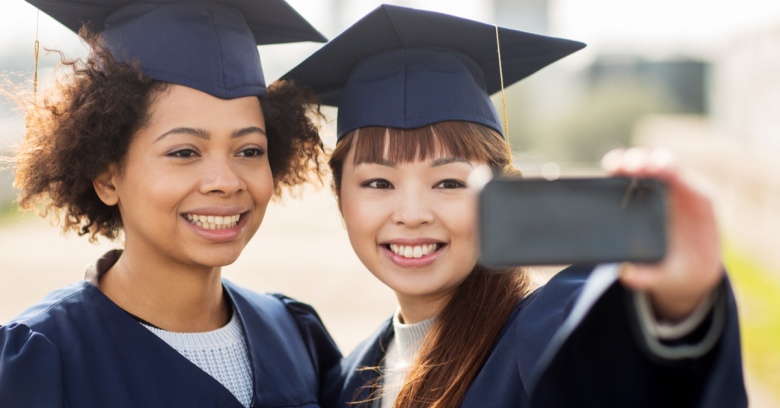 Syda Productions / Shutterstock.com
Cost Per Graduate: $171,000
Graduation Rate: 85%
State Ranking Based on Highest Spending: 43
Idaho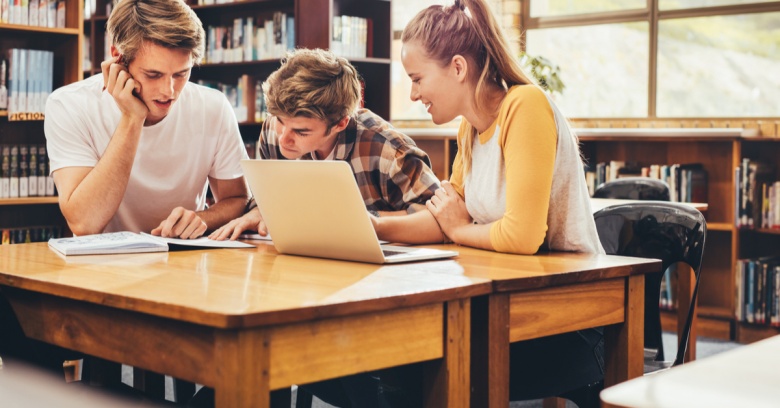 Jacob Lund / Shutterstock.com
Cost Per Graduate: $131,000
Graduation Rate: 81%
State Ranking Based on Highest Spending: 50
Illinois

Nagel Photography / Shutterstock.com
Cost Per Graduate: $196,000
Graduation Rate: 87%
State Ranking Based on Highest Spending: 34
Indiana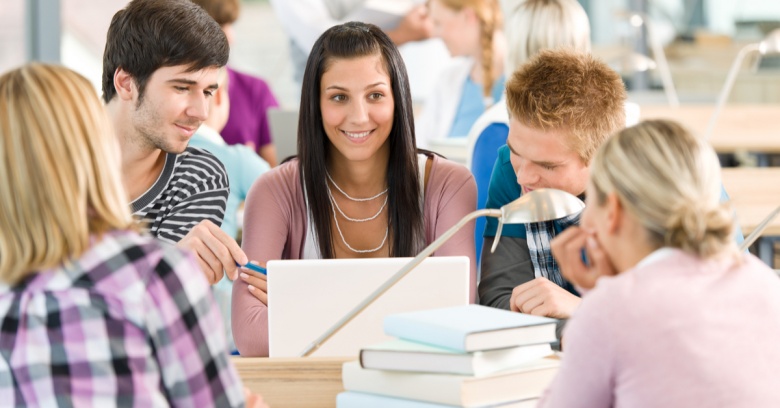 CandyBox Images / Shutterstock.com
Cost Per Graduate: $163,000
Graduation Rate: 88%
State Ranking Based on Highest Spending: 46
Iowa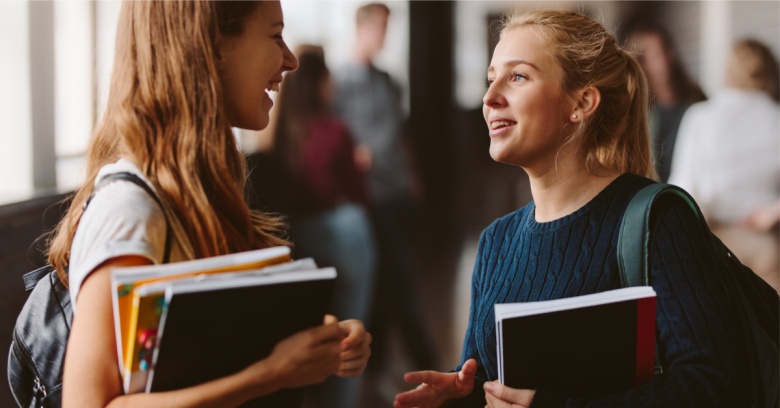 Jacob Lund / Shutterstock.com
Cost Per Graduate: $230,000
Graduation Rate: 91%
State Ranking Based on Highest Spending: 14
Kansas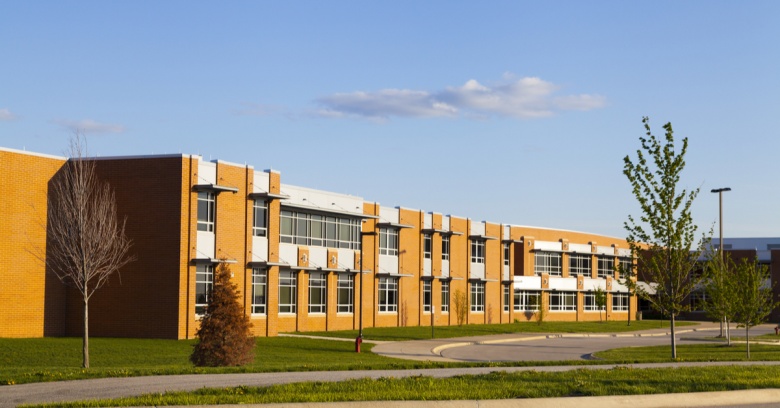 MaxyM / Shutterstock.com
Cost Per Graduate: $208,000
Graduation Rate: 87%
State Ranking Based on Highest Spending: 27
Kentucky

Sean Locke Photography / Shutterstock.com
Cost Per Graduate: $193,000
Graduation Rate: 90%
State Ranking Based on Highest Spending: 37
Louisiana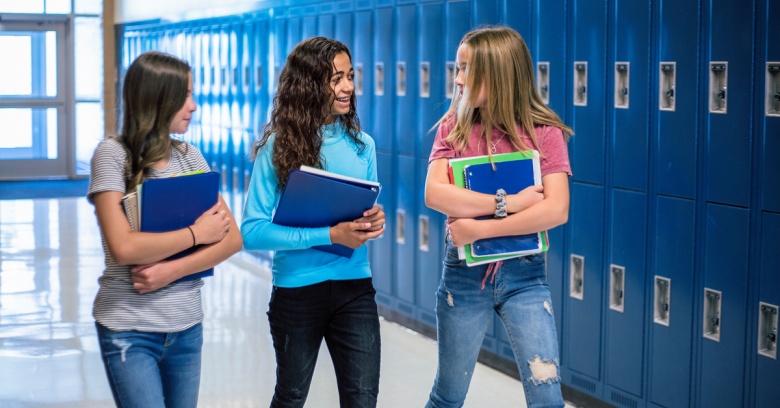 Brocreative / Shutterstock.com
Cost Per Graduate: $216,000
Graduation Rate: 81%
State Ranking Based on Highest Spending: 24
Maine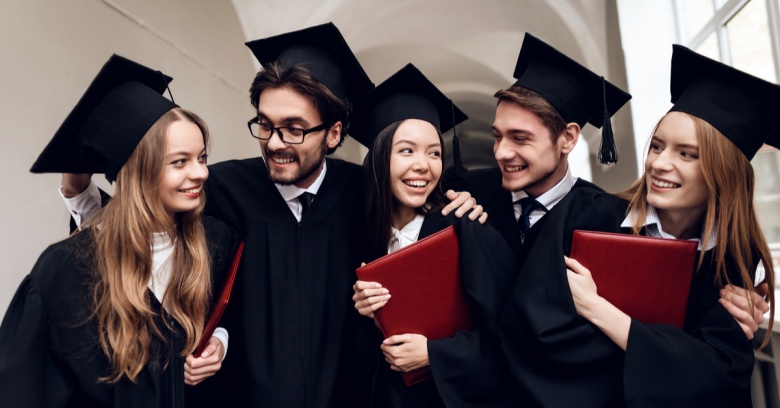 VGstockstudio / Shutterstock.com
Cost Per Graduate: $211,000
Graduation Rate: 87%
State Ranking Based on Highest Spending: 25
Maryland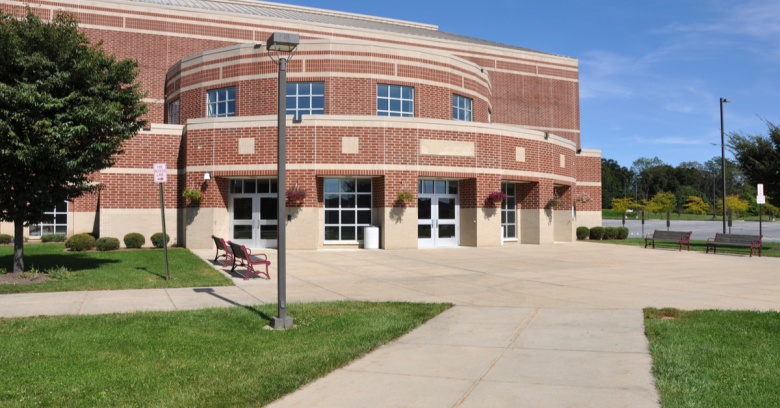 Cynthia Farmer / Shutterstock.com
Cost Per Graduate: $221,000
Graduation Rate: 87%
State Ranking Based on Highest Spending: 20
Massachusetts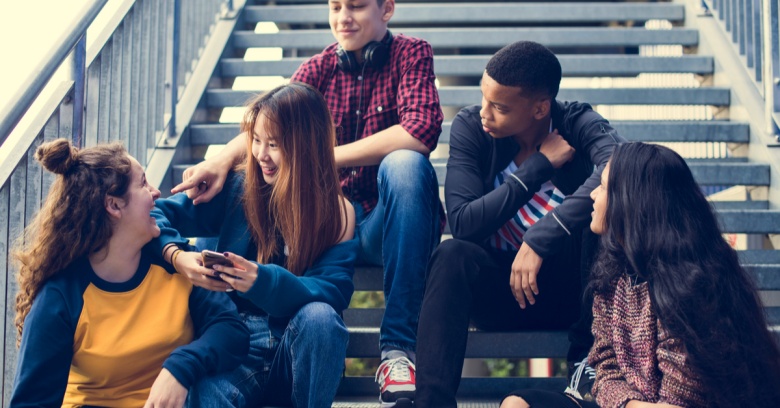 Rawpixel.com / Shutterstock.com
Cost Per Graduate: $217,000
Graduation Rate: 88%
State Ranking Based on Highest Spending: 22
Michigan

Monkey Business Images / Shutterstock.com
Cost Per Graduate: $192,000
Graduation Rate: 81%
State Ranking Based on Highest Spending: 39
Minnesota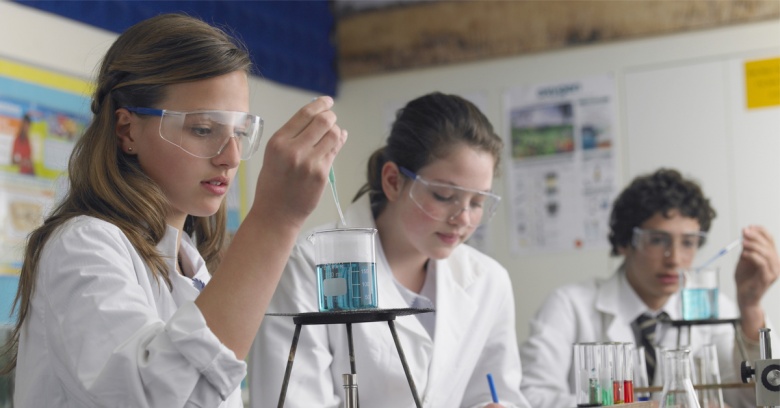 sirtravelalot / Shutterstock.com
Cost Per Graduate: $238,000
Graduation Rate: 83%
State Ranking Based on Highest Spending: 12
Mississippi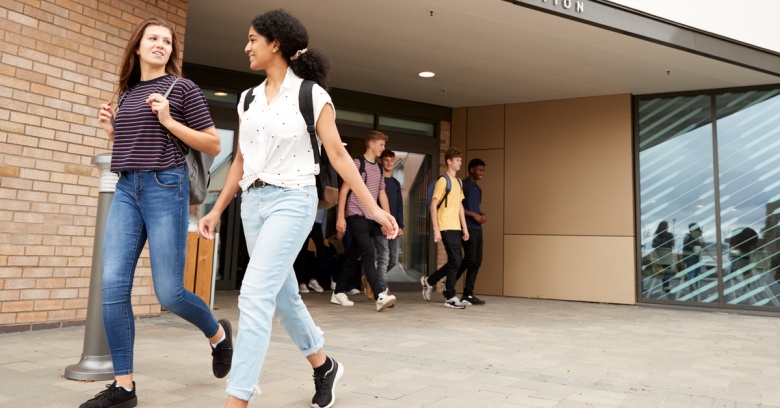 Monkey Business Images / Shutterstock.com
Cost Per Graduate: $193,000
Graduation Rate: 84%
State Ranking Based on Highest Spending: 38
Missouri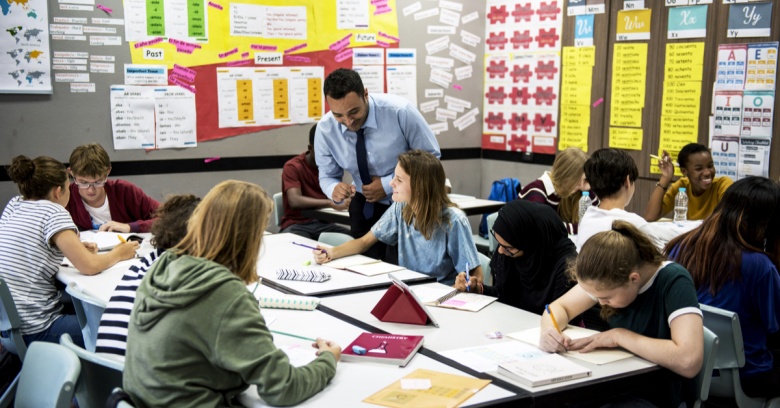 Rawpixel.com / Shutterstock.com
Cost Per Graduate: $197,000
Graduation Rate: 89%
State Ranking Based on Highest Spending: 32
Montana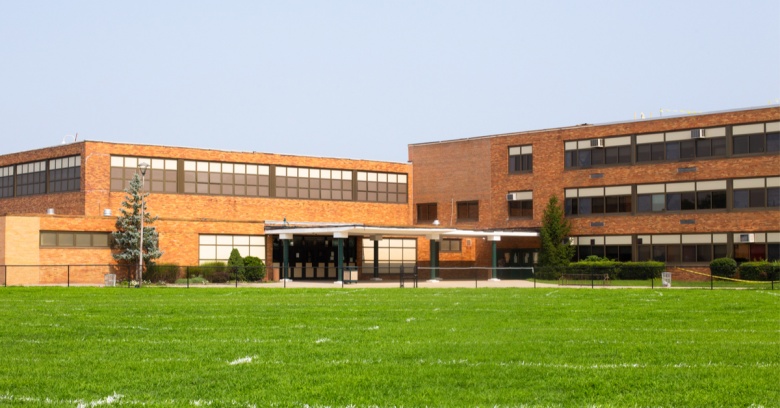 littlenySTOCK / Shutterstock.com
Cost Per Graduate: $228,000
Graduation Rate: 86%
State Ranking Based on Highest Spending: 15
Nebraska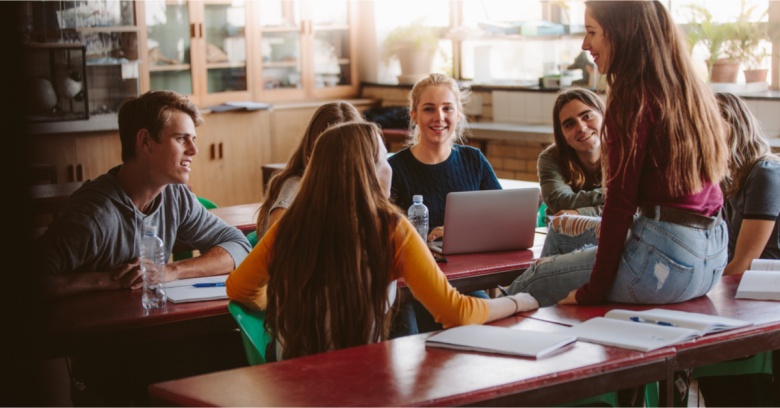 Jacob Lund / Shutterstock.com
Cost Per Graduate: $240,000
Graduation Rate: 89%
State Ranking Based on Highest Spending: 10
Nevada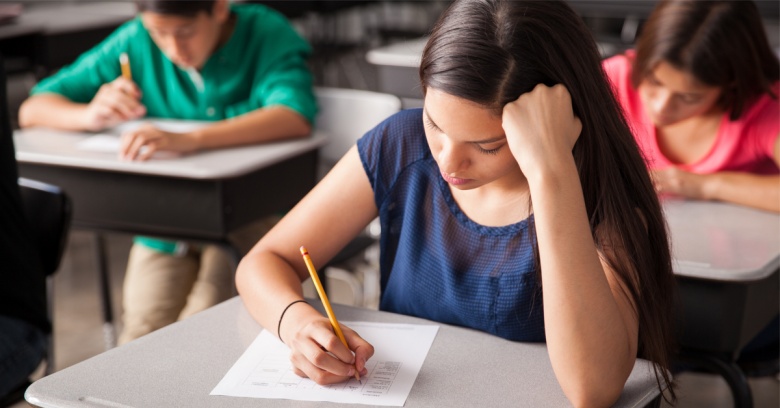 antoniodiaz / Shutterstock.com
Cost Per Graduate: $206,000
Graduation Rate: 83%
State Ranking Based on Highest Spending: 28
New Hampshire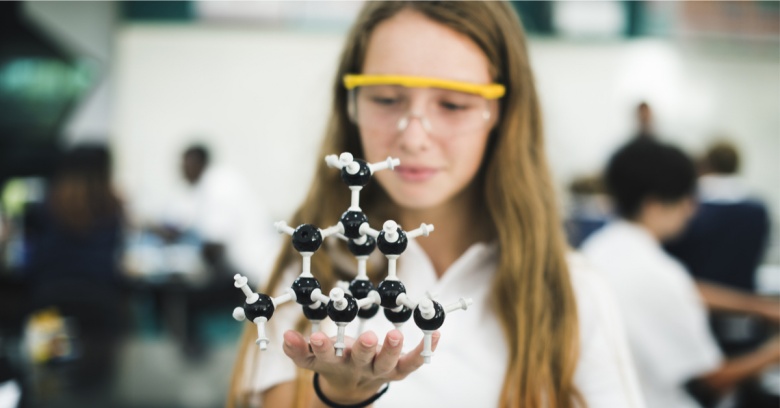 Rawpixel.com / Shutterstock.com
Cost Per Graduate: $221,000
Graduation Rate: 89%
State Ranking Based on Highest Spending: 21
New Jersey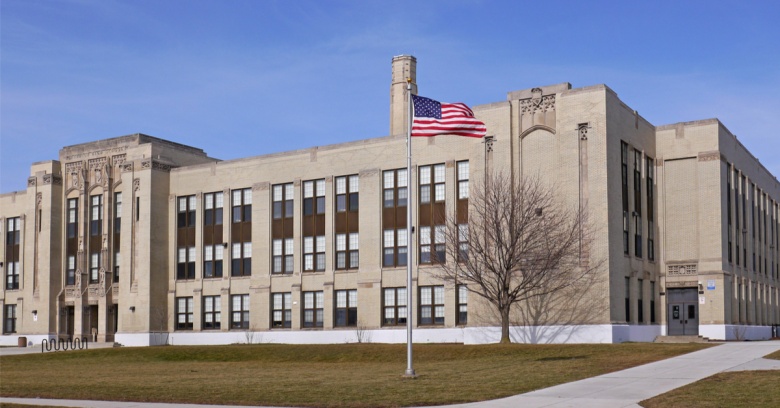 Spiroview Inc / Shutterstock.com
Cost Per Graduate: $242,000
Graduation Rate: 91%
State Ranking Based on Highest Spending: 9
New Mexico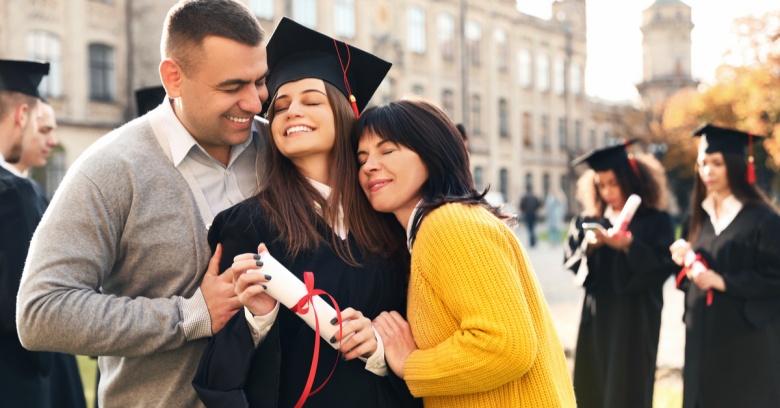 New Africa / Shutterstock.com
Cost Per Graduate: $198,000
Graduation Rate: 74%
State Ranking Based on Highest Spending: 31
New York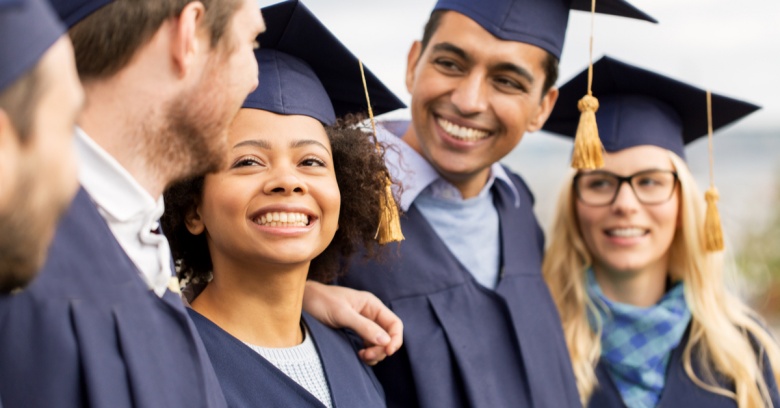 Syda Productions / Shutterstock.com
Cost Per Graduate: $338,000
Graduation Rate: 82%
State Ranking Based on Highest Spending: 1
North Carolina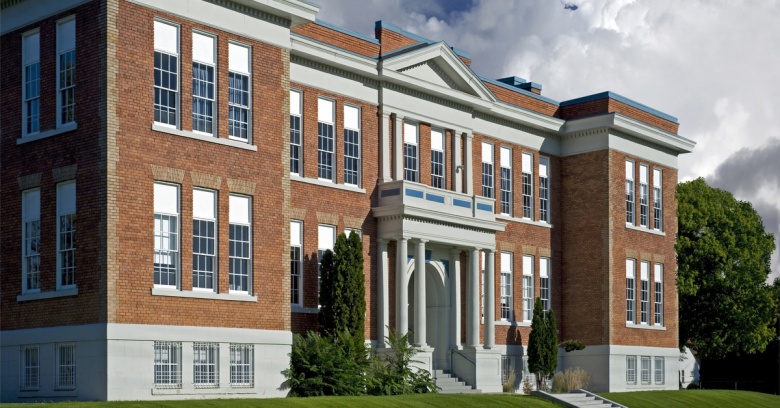 Josef Hanus / Shutterstock.com
Cost Per Graduate: $161,000
Graduation Rate: 86%
State Ranking Based on Highest Spending: 47
North Dakota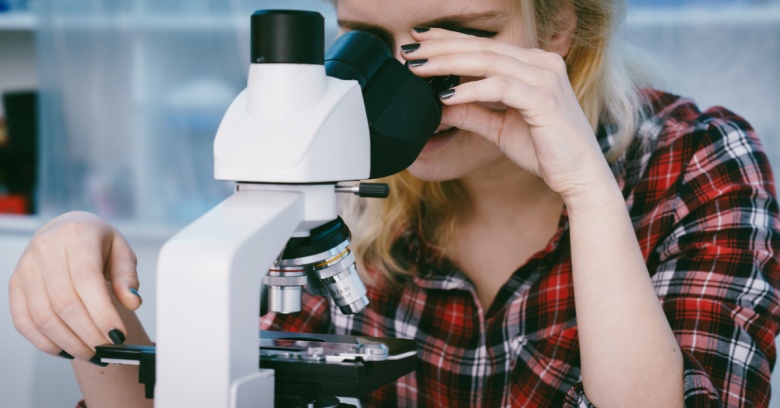 luchschenF / Shutterstock.com
Cost Per Graduate: $286,000
Graduation Rate: 88%
State Ranking Based on Highest Spending: 4
Ohio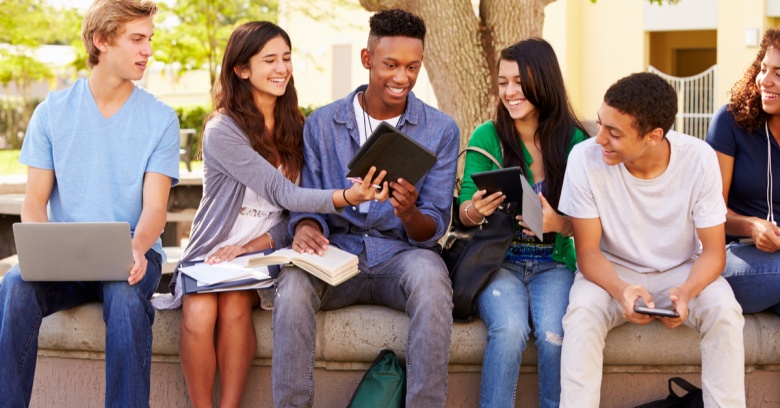 Monkey Business Images / Shutterstock.com
Cost Per Graduate: $222,000
Graduation Rate: 82%
State Ranking Based on Highest Spending: 19
Oklahoma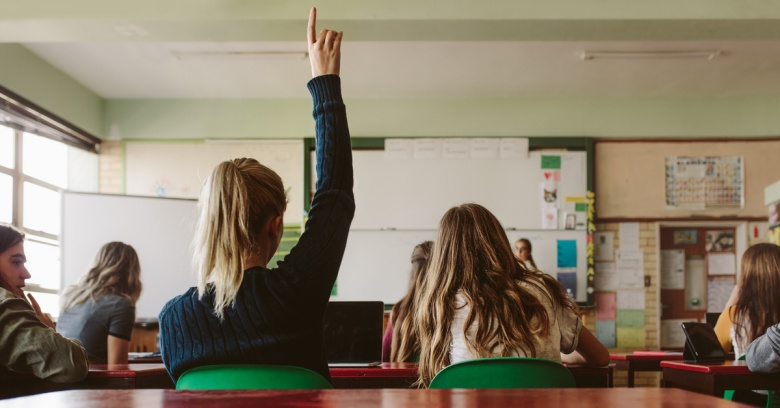 Jacob Lund / Shutterstock.com
Cost Per Graduate: $166,000
Graduation Rate: 82%
State Ranking Based on Highest Spending: 44
Oregon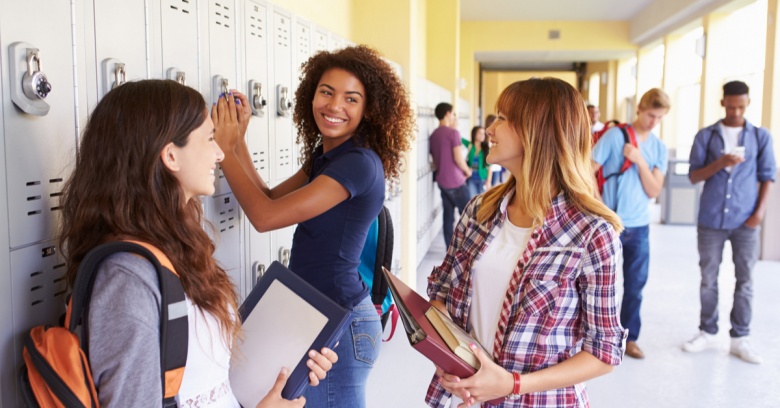 Monkey Business Images / Shutterstock.com
Cost Per Graduate: $234,000
Graduation Rate: 79%
State Ranking Based on Highest Spending: 30
Pennsylvania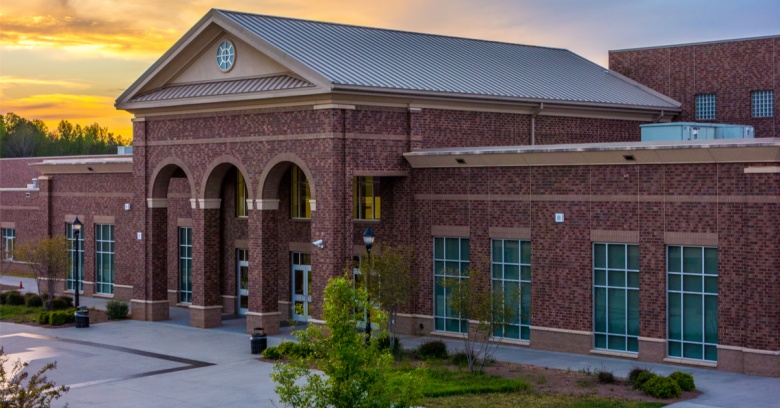 digidreamgrafix / Shutterstock.com
Cost Per Graduate: $253,000
Graduation Rate: 86%
State Ranking Based on Highest Spending: 7
Rhode Island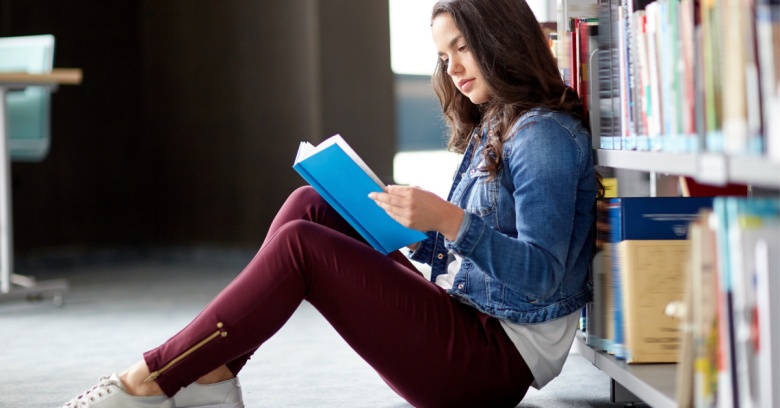 Syda Productions / Shutterstock.com
Cost Per Graduate: $265,000
Graduation Rate: 84%
State Ranking Based on Highest Spending: 6
South Carolina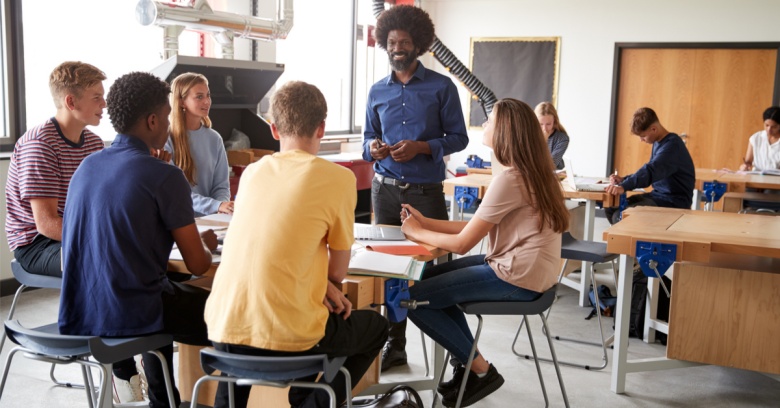 Monkey Business Images / Shutterstock.com
Cost Per Graduate: $222,000
Graduation Rate: 81%
State Ranking Based on Highest Spending: 18
South Dakota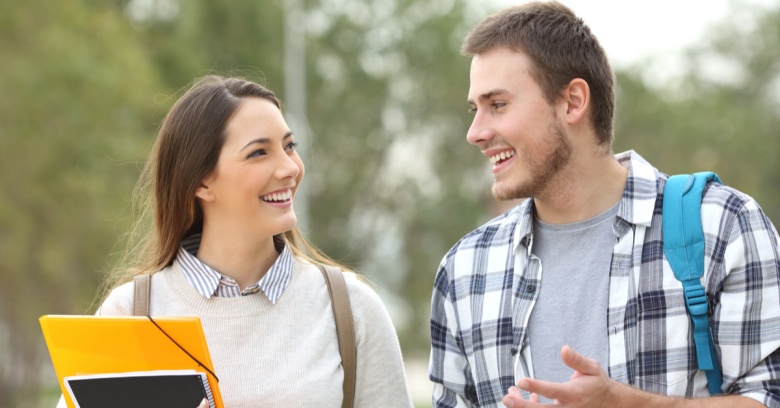 Antonio Guillem / Shutterstock.com
Cost Per Graduate: $222,000
Graduation Rate: 84%
State Ranking Based on Highest Spending: 17
Tennessee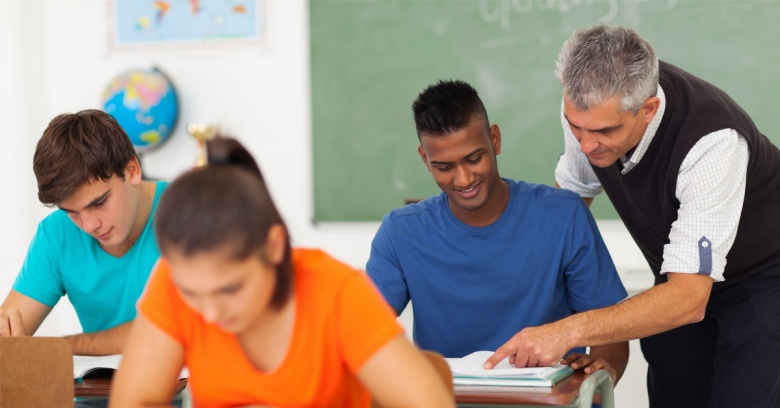 michaeljung / Shutterstock.com
Cost Per Graduate: $176,000
Graduation Rate: 90%
State Ranking Based on Highest Spending: 42
Texas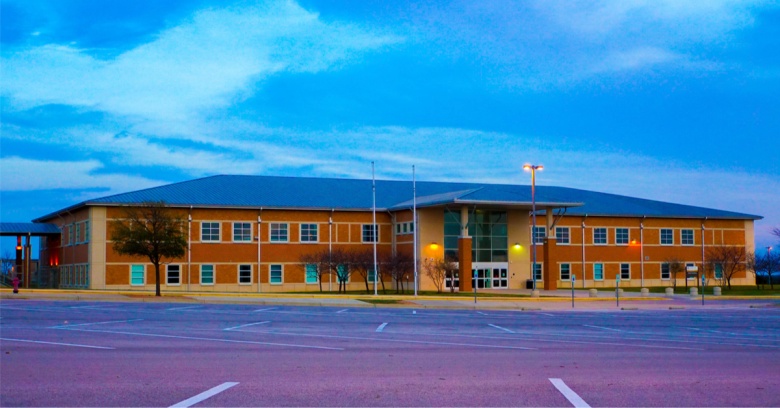 Laura Gunn / Shutterstock.com
Cost Per Graduate: $177,000
Graduation Rate: 90%
State Ranking Based on Highest Spending: 41
Utah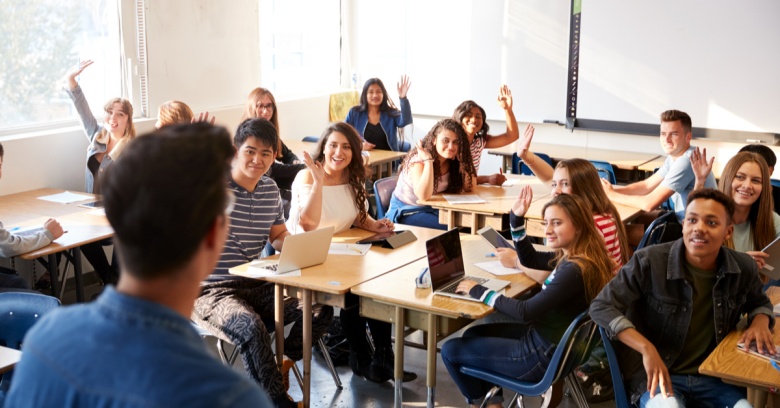 Monkey Business Images / Shutterstock.com
Cost Per Graduate: $151,000
Graduation Rate: 87%
State Ranking Based on Highest Spending: 48
Vermont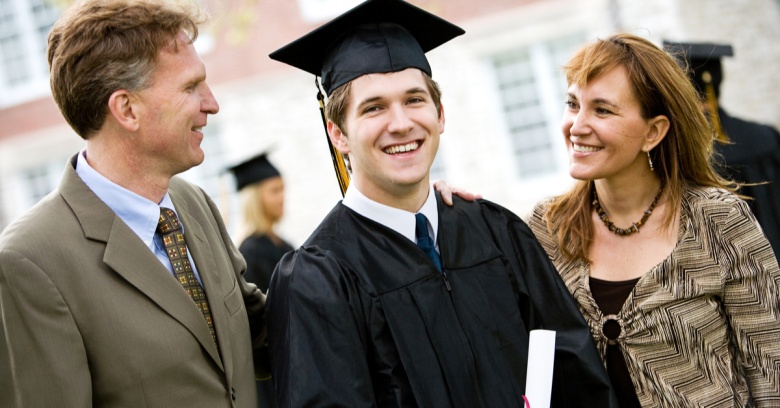 Sean Locke Photography / Shutterstock.com
Cost Per Graduate: $314,000
Graduation Rate: 85%
State Ranking Based on Highest Spending: 3
Virginia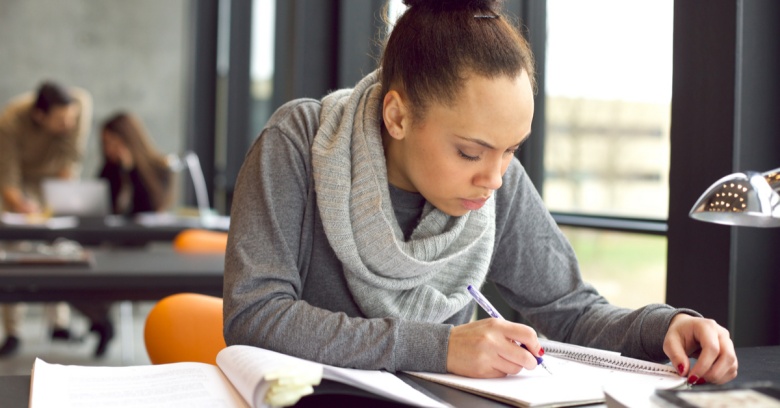 Jacob Lund / Shutterstock.com
Cost Per Graduate: $199,000
Graduation Rate: 88%
State Ranking Based on Highest Spending: 30
Washington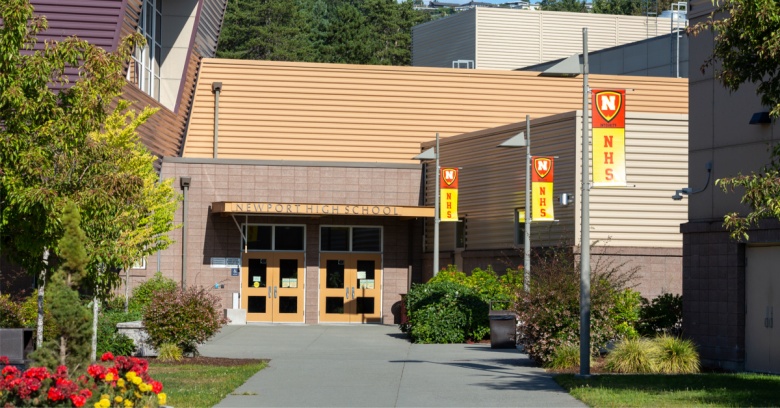 VDB Photos / Shutterstock.com
Cost Per Graduate: $226,000
Graduation Rate: 87%
State Ranking Based on Highest Spending: 16
West Virginia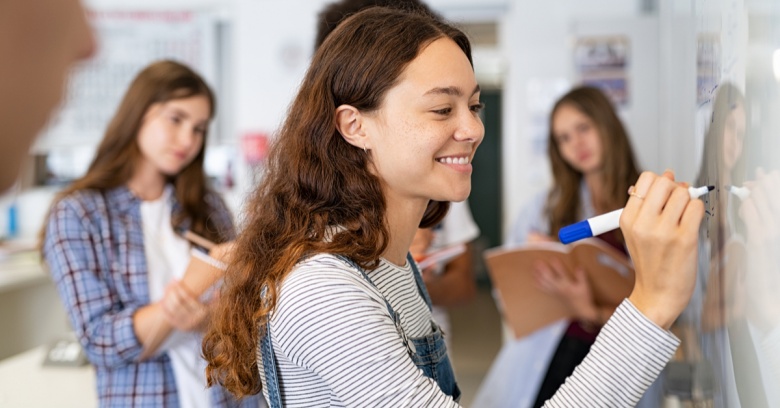 Rido / Shutterstock.com
Cost Per Graduate: $196,000
Graduation Rate: 90%
State Ranking Based on Highest Spending: 33
Wisconsin

Monkey Business Images / Shutterstock.com
Cost Per Graduate: $216,000
Graduation Rate: 90%
State Ranking Based on Highest Spending: 23
Wyoming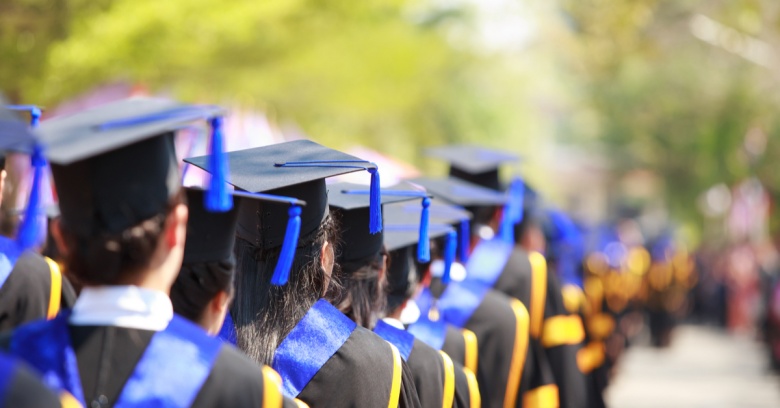 baipooh / Shutterstock.com
Cost Per Graduate: $323,000
Graduation Rate: 82%
State Ranking Based on Highest Spending: 2
Sources