The Cost of K-12 Education: States That Invest the Most in Their High School Graduates
States That Spend the Most on High School Graduates
Featured Experts

The COVID-19 public health crisis laid bare just how critical public schools are in American life. The pandemic made clear that many K-12 schools offer more than classroom learning alone; many also provide social and emotional support, health and wellness services and basic preparation for life beyond school.
High school graduates contribute to local economies and society at large, reducing the burden on the social safety net and contributing to the tax base that fuels public services. Higher earners can more easily qualify for lower-cost credit and avoid excessive debt.
Producing high school graduates requires substantial investment. Overall, state and local governments spend 18% of their budgets on elementary and secondary education — double what they spend on health care and hospitals.
Knowing the benefits of graduating high school, MoneyGeek analyzed state and local spending compared to the number of high school graduates in every state to understand how costly it is to create a graduate. Nationally, it costs an average of $208,000 per high school graduate. To put these investments into context, we looked at other measures of educational effectiveness, such as the percent of students who take the SAT or ACT and how students perform on those tests.
At MoneyGeek, we believe teaching kids about personal finance can help people achieve financial security at any age, so we also looked at the percent of students who get personal finance education.
The Value of a High School Diploma
A high school diploma is considered the bare minimum for many jobs in the United States. And it pays to get one: high school graduates earn an average of 26% more than people who don't finish high school. Higher earnings, in turn, translate into higher tax payments, which fund public services and the social safety net. High school graduates also cost society less. According to RAND Corporation, high school graduates use fewer public services — such as government-sponsored health insurance — and commit fewer crimes. Benefits to society include lower incarceration costs and better safety in communities. But not all high school degrees are equally valuable. Analysis from the Center for American Progress showed students in every state have preparation gaps that can impact student readiness for college and life beyond high school more generally.
What Does It Cost To Produce a Graduate?
Our analysis of cost per graduate indicates a wide range of costs, with a high of $338,000 in New York to a low of $131,000 in Idaho. Each state's costs were adjusted for their relative purchasing power to reflect the cost of living differences for each state. For example, the true cost of a high school graduate in New York is $394,000 without those adjustments.
10 States with the Highest Cost Per Graduate
Scroll for more
10 States with the Lowest Cost Per Graduate
Google sheet
There was a problem accessing the Google sheet. Verify the sheet info and the sharing permissions
Does Higher Investment Yield Better Test Scores?
To understand if states that spend more per graduate better prepare their graduates, we reviewed spending relative to college test scores. Though test scores are an imperfect measure of education quality, we used it as a proxy because it is a consistent, comparable measure. We found no correlation between either the ACT or SAT scores and costs. The chart below shows the cost per graduate in relation to SAT scores.
We also analyzed the cost per graduate relative to graduation rates. Higher dropout rates could drive higher costs per graduate because school system costs include students who don't graduate. However, there was no correlation between graduation rates and costs per graduate. As an example, Arizona has the second-lowest graduation rates and the second-lowest cost per graduate.
Personal Finance Education Ranking
We created a financial literacy score to reflect the percentage of students receiving high-quality financial education. Four states — Missouri, Tennessee, Alabama and Utah — earned 100 on financial literacy, driven by state educational requirements, and Virginia scored 98 out of 100. In these states, virtually all students get the curriculum that meets the top teaching standards for financial education. Sadly, the scores drop precipitously after these top spots. Across the states, the national average score is 34 out of 100 with most students receiving financial literacy in their schools, but not a significant proportion receiving the highest standards.
Google sheet
There was a problem accessing the Google sheet. Verify the sheet info and the sharing permissions
Expert Insights
In an ideal world, how should we evaluate school effectiveness?
Jon Deane:
Schools are complex places that succeed (and stumble) in many ways. At GreatSchools.org, we are committed to painting a broader picture of school quality based on a range of factors that we know parents value and that tell a deeper story about schools. These range from the resources they have to the practices and climate within the walls to the outcomes they achieve with their students. All of this information is important to support parents as they advocate for their child's education. Data is incomplete on many of these important measures, so it's important for states to consider expanding and reporting measures that will help us all have a deeper understanding about how our children are educated.
College entrance exam scores and college matriculation are common ways to measure the quality of public education. How appropriate are these measures? What do they miss?
Brian Galvin:
There's a real element of the Moneyball phenomenon in the way that we commonly measure school quality: SAT scores are like RBIs, and college matriculation is like a batting average in that they're easy to understand, and we've been using them for so long that they're now incumbent. But like baseball sabermetrics, we know the old mainstay stats leave out a lot of really important factors and overrate certain outcomes. Communities that have gone all-in on college matriculation — for example, with subsidized tuition for graduates of the school system — have often found that they see a higher college dropout rate because students are prepared to get to college but not fully prepared to succeed once they're there. Districts with exceptional vocational training programs can be left out even while they arguably do a better job of preparing more students for their future if that future doesn't necessarily involve college. And an emphasis on standardized test scores can leave harder-to-assess competencies — such as writing and public speaking — out of the equation, and it certainly leaves behind emphases on science, social studies, the arts, and other elements of a well-rounded education that just don't show up on the SAT's Scantron form.
How can schools best prepare students for college and life beyond high school?
Mandee Heller Adler:
Schools need to hire and retain college counselors who can support students during their high school years. Students who receive individualized guidance from a college counselor, including help choosing classes and extracurricular activities, support filling out the college application and providing financial aid resources, are more likely to enroll in a four-year college. College counselors are particularly important for low-income students, first-generation students and other groups with a lower rate of college enrollment. These counselors must also be encouraging for students who would benefit the most from other postsecondary options like community college and vocational programs.
Jon Deane:
Every school community is unique. There isn't a one-size-fits-all mold for preparing students for college. But some of the best practices we consistently see include access to advanced academics, like AP courses, for all students; 1:1 college counseling that starts early in high school; ongoing teacher professional development; student-centered education; and positive school climate/culture. GreatSchools.org recognizes public high schools each year that are excelling in preparing students for college and beyond through our College Success Award.
What kind of "returns" can communities expect from investment in public education? (Put another way, what value does high-quality public education have for cities and towns and society more broadly?)
Brian Galvin:
We often think of the long-term value of education investment in terms of the eventual outcomes for current students, but investments in education also have a very real short-term payoff in the way of home values. The quality of public schools — and, in many cases, the amount of spending on public schools — is one of the most positively correlated factors with home value, and programs like the Kalamazoo Promise and others have sought to transform communities through educational spending. There's also an extreme long-term payoff: students tend to inherit some of their feelings about school from how their parents felt about it, so when communities invest in the types of programs that give kids a positive experience — things like a variety of extracurricular activities and elective classes, student-to-teacher ratios that allow for bonding and mentorship with teachers, etc. — not only does that generation of learners have a positive scholastic experience that benefits them, but the next generation is much more likely to have a positive association with school and therefore reap those benefits too.
Do you have any other thoughts on the value of high-quality K-12 public education?
Mandee Heller Adler:
A high-quality education means that students will be provided with the capabilities they need, including skills and education, to become economically productive and independent, make positive contributions to society and enhance their well-being. Getting a high school diploma typically leads to higher annual and lifetime earnings. Students who finish high school earn over 20% more in average salary than those who don't finish high school, according to the U.S. Bureau of Labor Statistics (BLS).
Full Data Set
MoneyGeek's analysis is ordered by cost per high school graduate.
Cost Per Graduate: The cost per high school graduate in thousands of dollars adjusted for purchasing power in each state.
Graduation Rate: The public high school four-year adjusted cohort graduation rate (ACGR)
K-12 Spending: Total spending on primary and secondary education in the state inclusive of state and local spending
K-12 Spending % of Expenditures: K-12 spending as a percent of total government expenditures in the state.
College Test Completion Rank: Weighted score from 0 to 100 reflecting the proportion of students taking either the ACT or SAT. Where states score 100, this reflects state-mandated testing.
Personal Finance Education Rank: Scoring from 0 to 100 reflecting the population-weighted quality of personal finance education in the state.
Google sheet
There was a problem accessing the Google sheet. Verify the sheet info and the sharing permissions
Methodology
MoneyGeek calculated the cost for each state to produce a high school graduate by analyzing state government spending provided by the U.S. Census and adjusted these figures based on data accessed via the U.S. Bureau of Economic Analysis to account for the cost of living differences in each state.
We also reviewed the graduation rates for public high schools in each state and analyzed data on standardized test-taking and results to determine if spend per graduate impacted testing outcomes. This data was courtesy of the NCES.
Financial Literacy Score: This score is calculated based on Next Gen Personal Finance's analysis of the proportion of students in each state getting different standards of personal finance education. NGPF uses four levels in their teaching standards: gold, silver, bronze and none. A numerical weight was assigned to each of these standards to calculate a score for each state based on the proportion of the student population getting an education in personal finance.
About the Author
---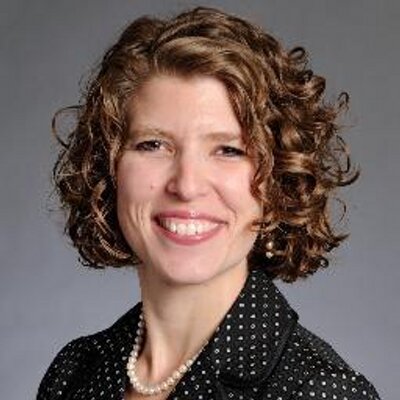 ---