Choosing the right home for your needs can be challenging. With various rental properties available — condos, apartments and single-family homes — it can be difficult to determine what option to go with. That's why knowing what factors to consider is essential, including the best options per type of renter, the pros and cons of each type, expenses to expect, ways to reduce costs and how to find renters insurance. Understanding these factors can help you make a more informed and beneficial decision.
Determining Your Rental Budget
Cost is a crucial factor to consider when choosing a rental property. It's a good idea to compare rates from other listings and select those suitable for your income and budget.
Aside from the monthly rent, your budget should include other possible expenses. For instance, you may need to pay extra for the security deposit. Your monthly expenses may also include utility expenses and renters insurance.
Hidden Costs to Be Aware Of
Before signing a lease for a rental property, clarify what costs you'll be responsible for with the landlord or property manager. Ask about monthly and one-time fees. Additionally, you should consider other expenses you may incur when you move in.
Being aware of all costs will help you allocate the budget. At the same time, it allows you to properly compare your options and determine the best deal for your needs.
Before moving to a new place, calculate the expenses you may immediately owe upon signing a lease, such as a security deposit. Depending on the agreement, this may either be refundable or nonrefundable. Typically, the amount is equal to a month's rent. You should also include in your budget the payment for a moving company if you plan on hiring one.

Generally, renters insurance coverage isn't required by law, but landlords may require tenants to purchase a policy. The cost will depend on various factors, including the personal property coverage limit, location and insurance provider. On average, renters pay $13 per month for a $20,000 limit, $20 for $50,000 limit and $31 for a $100,000 limit.

Utilities are among the highest monthly costs for renters. Before signing the contract, ask the landlord what utilities you'll be responsible for. While some may be included in the cost of rent, others have renters pay utility bills separately. Among the common utilities tenants pay for are the following:

Electricity
Water
Internet
Cable/TV

Depending on the type of property you rent and the agreement with the landlord or property manager, there may be additional monthly fees. Some of these are parking, maintenance and pet fees.
Creative Ways to Reduce Renting Expenses
Rental costs may vary depending on certain factors, such as location and type of property. But according to the National Low Income Housing Coalition, the average renter needs to earn $21.25 per hour to afford a modest one-bedroom rental and $25.82 per hour for a modest two-bedroom property.
Finding ways to reduce expenses can help in managing finances better. Below are some money-saving tips for renters.
1
Lower monthly bills
Finding ways to lower these costs can help you save money. Check the property and see if repairs are necessary to avoid wasting energy, such as drafty doors and windows. Consider upgrading old appliances to more efficient ones.
Review your utilities as well. For instance, you may reduce expenses by downgrading your cable or switching service providers. You may also cut your cable completely if you don't use it that often. Finding cheap renters insurance based on location will also lead to significant savings.
2
Choose a less expensive neighborhood
Location plays a huge role in determining rental expenses. That's because living expenses tend to vary per area. For example, some neighborhoods with more dense populations may require payment for parking spaces every month or charge association fees.
Transportation is also an important consideration. If you live near a grocery store, restaurants and bars, you can save on travel expenses, especially if they're within walking distance.
3
Find a roommate
Sharing the costs with other people will reduce your expenses significantly. Consider having a roommate to cut your expenses in half. If you want more savings, you can have more roommates. That said, ensure you set ground rules that all of you should follow to avoid conflicts and issues.
4
Clarify details
Don't sign a lease or rental agreement without knowing all details. Ask questions about the unit and your obligations as a tenant. Inspect the property to see if there are significant issues.
Some of the important things you should note are the security deposit, late rent payments, repair responsibilities and other fees.
5
Negotiate
Try to negotiate with your potential landlord before you sign a contract. Ask if there are ways to lower your rental costs. For instance, if you have the skills, you may offer repairs to the landlord for a discount on your rent.
What to Consider While Choosing Your Rental
There are multiple properties available in the rental market. Renters, especially first-time renters, may find house hunting a bit overwhelming. But knowing what factors and considerations renters need to look out for when choosing the type of property to rent can make the whole ordeal more manageable.
Here are some of the things you should check before renting a property.
2
Landlord
Finding the right landlord may seem difficult. The best solution is to meet them first. Talk to them in person or over the phone. If you choose a rental property with other tenants, ask them about their overall experiences.
3
Tenants
If you plan on living in a multi-family rental property, consider talking to current tenants and potential neighbors. Get to know them beforehand if possible.
If you'll have roommates you don't know personally, ask them about their experience with the neighbors. If they complain about having inconsiderate neighbors, you may want to reconsider your decision.
4
Lease agreement
Never sign an agreement you don't fully understand. Keep in mind that a lease or rental agreement is legally binding. Make sure you check all the responsibilities mentioned in the agreement. Review the different fees and charges. If you have pets, clarify the landlord's pet policy.
5
Services and amenities
Find out what amenities are available to tenants. If the property is an apartment building, check if the facilities they offer match your lifestyle. For example, is there a gym? What about a washer and dryer? Will you have access to a parking space?
If you decide on a single-family home, consider the proximity of amenities. For instance, are there nearby laundromats, parks, restaurants and grocery stores? Is the place accessible to public transportation?
6
Property condition
Don't sign a lease without visiting the property. Set up a date for inspection. Check for issues, damages and defects. You should also look for possible health and safety issues like pests, water damage, mold and electrical problems. Affordable rent isn't worth it if the property has significant issues.
7
Price
Compare your options well. Shop around and choose properties that fit your budget. Consider your income and the possible monthly expenses. If the rates are too high, it's best to let go and look for other properties. Otherwise, you'll have to cut back on other expenses to afford rent.
Rental Property Types
There are different types of rental property. The most common are apartments, condos, single-family homes and vacation houses. Some of these types may also have sub-types.
Understanding the pros and cons of each type and knowing the main differences can help you determine the best option for you.
Apartments
Generally, an apartment refers to a rental property in a building. It can be a low-rise, mid-rise or high-rise building with a few or multiple rental units. It may also encompass numerous buildings in a complex.
APARTMENT SUBTYPES
There are various apartment subtypes. Here are some of the most common:
Studio: A small, open-floor single room.
Alcove studio: Similar to a traditional studio but with an L-shaped partition serving as an alcove.
Convertible studio: Bigger than a traditional studio and allowing conversion for a secondary room.
Micro apartment: A one-room unit typically less than 350 square feet.
Loft: This apartment has one large open room and high ceilings.
Duplex: A two-unit multi-family home in a single building.
Triplex: An apartment building with three units.
Before deciding to rent an apartment, consider the pros and cons. The table below shows some of them.
Pros
Maintenance is easy. Apartments tend to have less space, making them easier to clean and maintain.
There are different amenities. Depending on the apartment, renters may have access to amenities like a gym, swimming pool, outdoor garden, parking area and security system.
They're typically more affordable. Since apartments are smaller than single-family homes, rent tends to be cheaper.
Cons
There's limited space. Lack of storage is among the common issues for apartment renters. If you have a lot of personal belongings, you may need to look for storage solutions.
There are rules and regulations. Apartment buildings have specific policies that tenants need to follow. For instance, there may be pet restrictions and how many guests may visit at a time.
Renters have less privacy. Apartment units are in close proximity. There may be disruptive and loud neighbors.
---
Condos
Condominiums are also units in large buildings. But unlike apartments, these are separate units owned by different individuals. A renter deals directly with the owner, who also acts as the landlord.
Condos can be compared to apartments. However, there are other responsibilities attached to renting condos. For instance, they're typically governed by Homeowners' Associations (HOAs). That means a renter may be charged monthly fees for the maintenance of common areas.
The table below lists some of the main pros and cons of condos for renters.
Pros
Private owners own them. That means they're typically well-maintained.
It's easier to negotiate. Since the landlord is the unit's owner, it may be easier to negotiate the rent.
There are accessible amenities. Renters may use amenities in common areas. Depending on the owner, condo units may already have appliances installed.
Cons
There may be additional fees. HOAs charge monthly fees for common areas. Condo owners may add these to the monthly rent. Additionally, owners may pass on the taxes and other payments related to their property ownership to the renters.
The landlord may lack professional experience. Some condo owners don't have experience being landlords. Maintenance and repairs may take longer.
There may be issues. Similar to apartments, condos have limited storage space. Parking space may also be an issue. Additionally, neighbors are nearby and may cause disruptions.
---
Single Family House
Single-family homes are detached properties. That means they're entirely separate from other properties, providing more privacy and space.
SINGLE-FAMILY HOMES SUBTYPES
There are different subtypes of single-family homes based on size and style. These include the following:
Bungalow: A small single-story home that has a front porch and low roof.
Ranch-style: A single-story house more rectangular in shape. It has large low-pitched windows, an open living space, a spacious backyard and an attached garage.
Townhouse: Unlike other single-family homes, townhouses have two or more floors.
Consider the pros and cons to determine if a single-family house is right for you. If the pros outweigh the cons, this rental property might be a good option for you.
Pros
It offers more privacy. Detached homes offer more space. There are no shared walls. Parking is also not a problem since there's a driveway or garage.
There's more space. There are more rooms, storage space, and individual parking, which is ideal for families.
There are fewer restrictions. Renters of single-family homes have more freedom. Unlike apartments and condos, there are fewer rules and regulations. For instance, there are typically no pet and guest restrictions.
Cons
It's harder to clean and maintain. Due to the larger space, single-family homes require more maintenance. The renter is also responsible for yard work if the property has a backyard.
There may be safety issues. Unlike condos and apartments, single-family homes usually don't have security systems. Renters may install home security systems, but they'll have to pay for it.
Rent is more expensive. Compared to condos and apartments, single-family homes are more costly to rent.
---
Vacation Homes
Vacation homes — any unit up for short-term rental — may also be considered rental properties.These may include single-family homes, apartments and condos. Villas and cabins may also be vacation rentals. Many owners offer them to those in need of temporary housing.
Typically, renters look for vacation homes so that they'll have a home base while staying in a place for a while for vacation or even work-related trips. However, choosing to rent one comes with drawbacks.
Pros
Save money. Depending on the property and location, renting a vacation home may be cheaper than staying in a hotel.
Enjoy privacy. Renters can find private vacation homes that allow them more freedom than hotels. There are also no other guests that may cause disturbances.
Get a home base. People who need to stay in a certain place for a while but want the comforts of being at home may find vacation homes ideal.
Cons
There is no support staff available. Since vacation home rentals are similar to other leases, you may find it difficult to immediately get landlords or property managers to take care of certain issues.
Access to transportation may be difficult. Depending on the location of the vacation home, you may find it hard to access public transportation. In some cases, renters may need to rent a vehicle.
There are responsibilities. Renters will be responsible for the maintenance and cleaning of the property during their stay.
---
Finding the Best Rental Property
There's no one-size-fits-all regarding rental properties. Specific situations determine which property type is best for a person or family. Below are some example personas and what type of property may be right for your needs.
Pet Owners
The Best Property to Rent: Single-family house

Types of Cost: Rent payment, utility bills, renters insurance and pet deposit
Pet owners may struggle finding a suitable rental property. Aside from your needs, you should also consider your pet's needs. Additionally, some property managers and landlords may have rules for pet ownership. In some cases, pets may not be allowed inside the rental unit. However, pet owners may find single-family houses ideal because of fewer restrictions and bigger space and privacy.
QUESTIONS PET OWNERS SHOULD ASK
What are the rules? Before signing a lease, clarify with the landlord their pet regulations. Some may not allow tenants to keep pets inside the rental units. Others may charge pet fees and deposits. Some only allow small pets.
Are there amenities for pets? Check with the landlord if there are pet-friendly amenities in the neighborhood. For instance, some communities have nearby parks, indoor pet play areas and walking paths.
What chemicals are used on the property? Some chemicals aren't good for pets. Discuss with the landlord what pesticides and insecticides may have been used and check if these are harmful to animals.
Single
The Best Property to Rent: Apartment

Types of Cost: Rent payment, utility bills, maintenance fees (not all times), parking fees (not all times) and renters insurance
Living alone helps a person gain independence. It also provides more freedom in terms of making choices. However, living alone can be challenging financially. That's why the rental cost is among the most important considerations when choosing a rental property. You should consider your income, status and lifestyle.
FINANCIAL TIPS FOR INDIVIDUAL RENTERS
Consider other living arrangements: Depending on your budget, you may find rental properties expensive. One way of reducing the cost is to find a roommate. Another option is to get a studio apartment, which tends to be smaller and cheaper than apartments.
Create a budget: A monthly budget will help you manage your finances well. Learn to prioritize your needs over your wants. Consider cooking healthier foods at home instead of eating out.
Check transportation options: If possible, take advantage of public transportation. This will help you save a lot of money over time. If your destination is within walking distance, just walk instead of driving a car. Cycling is also a cheaper alternative.
Family With Children
The Best Property to Rent: Single-family house

Average Cost: $1,742 per month

Types of Cost: Rent payment, utility bills and renters insurance
Although it may be more expensive than apartments, a single-family house is best for families with children. That's because they have unique needs compared to other renters. Single-family homes offer more space and allow parents to personalize the property to make it safer for children.
To find the right property, consider making a list of must-haves beforehand. For instance, the amenities you want and need. You should also research the neighborhood. Find out crime rates and security concerns.
SAFETY TIPS FOR RENTERS WITH KIDS
Make the house childproof: Install cabinet locks to prevent your kids from opening them and accidentally getting hurt or trapped. Cover all electrical outlets when not in use. Using baby gates will also help prevent your kids from falling down the stairs.
Check for hazardous chemicals and materials: Before signing a lease, conduct a property inspection. Check for hazards, such as molds and electrical damage. Clarify with the landlord if they've used chemicals like insecticides, pesticides and fertilizers that may harm children.
Install home security and safety systems: Once you decide on a property, you can start making it a safer space for your family. Consider installing security cameras, smoke detectors and carbon monoxide alarms.
Family Without Children
The Best Property to Rent: Apartment

Average Cost: $1,683 per month for a one-bedroom

Types of Cost: Rent payment, utility bills, maintenance fees (not all times), parking fees (not all times) and renters insurance
An apartment may be an ideal option for a family without children. It's typically cheaper than single-family homes and comes with different amenities. However, it still depends on the family size and plans. For example, a studio apartment may be okay for a couple, but a unit with bedrooms may be better for a family of four.
THINGS TO CONSIDER BEFORE RENTING A PROPERTY
Rooms: Discuss how many bedrooms will be necessary. Consider the size of your family. For instance, couples may find studio apartments good enough. However, larger families may require multiple rooms.
Location: Consider the home's location and proximity to your workplaces. Ideally, it should be centrally located or near main roads where public transportation is easily accessible.
Future plans: Having pets or planning for children should also be considered when choosing a rental property. This is because your needs will change along with the changes in your family.
Expert Insight on Choosing the Type of Rental Property
As a renter, you'll be spending a lot of time within your property. Whether you plan on renting temporarily or for a long time, ensuring you'll live in a comfortable space is essential. MoneyGeek asked industry experts to share insights to help you make informed decisions and ensure that you get the right rental property for your needs.
What resources/tools can you share with people looking for the best type of property to rent?

How can a renter determine if a rental deal is good or bad?

What programs (government and non-profit) are available to renters dealing with financial issues?

What red flags should renters watch out for when shopping for a rental property?

What money-saving tips can you share with renters who want to reduce their renting expenses?
Jeff Johnson
Owner of Simple Homebuyers
Matt Teifke
Founder and CEO of Austin Real Estate Brokerage
Jennifer Spinelli
Founder & CEO of Watson Buys
Shaun Martin
Owner & CEO of Denver Home Buyer
Resources for Renters
There are various factors to consider when choosing the type of property to rent. Finding helpful resources and tools can help you become a smarter renter.
Property Search Tools
Apartment Guide: Search apartment listings and contact landlords easily through this mobile app. Renters can also access property photos and floor plans.
Rent: Check reviews and sort through apartments available for rent. Book a tour for a more thorough property inspection.
Zillow: Access apartment listings suitable for your budget. Connect with property managers and agents from specific locations.
Renters' Rights
Financial Aid, Grants and Support
About Nathan Paulus
---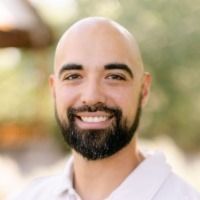 ---