Pet owners know just how expensive veterinary care can get, especially if the unexpected happens — pets getting injured or sick. The best pet insurance in Oklahoma can help save you thousands of dollars by covering most of your vet bills.
To help you find the best policy that meets both your budget and your pet's needs, MoneyGeek gathered quotes from pet insurance companies in Oklahoma, including those in cities such as Broken Arrow, Norman, Oklahoma and Tulsa. Our findings determined the cost of pet insurance in Oklahoma as well as the products each company in the state offers.
The Best Pet Insurance Companies in Oklahoma
Not all pet insurance policies are created equally. Some insurers don't offer unlimited coverage, while others exclude some health conditions in their policies. MoneyGeek reviewed thousands of pet insurance quotes in Oklahoma, in addition to policy and coverage details, to determine the state's best pet insurance companies. We selected the insurers in our rankings based on their affordability and product offerings.
Best Overall Pet Insurance in Oklahoma for Your Pet

pros
Broad range of deductibles
Covers mobility tools for pets
cons
Does not cover herbal or holistic therapies
Does not cover treatments for parasites
COMPANY HIGHLIGHTS
Pets Best is MoneyGeek's choice of the best overall pet insurance company in Oklahoma. The company offers comprehensive coverage that can pay for your pet's accidents, illnesses as well as congenital, chronic and behavioral conditions. Insuring your furry companion with Pets Best will cost you $21.46 per month on average.
This insurer has two coverage options ($5,000 and unlimited) and a range of deductibles that can go as low as $50. You're covered for your pet's diagnostic testing, hospitalization, surgery and prescription medications. Dental care is also provided subject to certain conditions, like your pet being free from dental disease at the time of sign up.
Pets Best offers full coverage even if your pet is not neutered or spayed. The company also understands how important mobility is for pets and covers prosthetic devices and wheelchairs when prescribed by a licensed veterinarian to treat a covered accident or illness.
Best Pet Insurance Company in Oklahoma: Unlimited Coverage

pros
Offers unlimited coverage
Covers physical rehabilitation
cons
Does not cover elective and preventative procedures, although upgrades are available for limited coverage
COMPANY HIGHLIGHTS
Pets Best is MoneyGeek's top pick for the best pet insurance company with unlimited coverage in Oklahoma too. Unlimited coverage means you'll never max out on your insurance coverage in the event that your pet gets injured or sick. On average, a policy with unlimited coverage from Pets Best costs $27.15 per month.
Having unlimited coverage typically increases your annual premiums, but you may decide it's worth it for peace of mind. Pets Best will cover you for almost all illnesses, including cancer, diabetes, arthritis, allergies, cruciate ligament injuries, skin and ear infections, urinary tract infections and epilepsy. With some plans, your pet's physical rehabilitation is covered too.
Like most other insurance companies, Pets Best doesn't include pre-existing conditions in its coverage. It also excludes testing and treatment of parasites as well as elective and preventive procedures like tail docking and ear cropping, although limited coverage is available with the purchase of a "BestWellness" plan.
Best Pet Insurance Company in Oklahoma: Affordable Coverage

pros
Affordable rates for low coverage
Covers most prescription medications
No upper age limits for pets
cons
Periodontal disease is covered, but only if you have your pet undergo yearly teeth cleaning under general anesthesia
COMPANY HIGHLIGHTS
MoneyGeek chose Pets Best as the provider with the most affordable pet insurance in Oklahoma. At an average of $15.76 per month for low coverage, you can insure your pet with Pets Best and still meet your budget.
When you factor in the sick visit, diagnosis, treatment and medication for your pet, the total cost of veterinary care may be more expensive than you expect. Not to mention, if your pet gets diagnosed with a serious illness like cancer or diabetes, you will want to have a financial safety net to fall back on. Pets Best policy includes coverage for cancer treatments, including blood work, surgery, medication and chemotherapy.
You can opt for Pets Best's accident-only plan if your budget prefers that. While this coverage excludes medical illnesses, it covers things like broken legs, snake bites, accidental swallowing, and more.
Best Pet Insurance Company in Oklahoma: Multiple Pets

pros
Has a 5% multi-pet discount
No upper age limits on policies
Offers routine care coverage with an add-on package
cons
Does not cover bilateral conditions
COMPANY HIGHLIGHTS
In Oklahoma, Pets Best is MoneyGeek's top pick for a pet insurance company for multiple pets. The insurer gives a 5% discount when enrolling more than one pet in its insurance plans. A multi-pet policy from Pets Best costs $19.31 per month on average.
You can insure your pet at any age over seven weeks, and there are no upper age limits. The Pets Best waiting periods are similar to other pet insurance companies: Following the policy effective date, you can use the accident coverage after three days, while for illnesses, it's 14 days.
While pet insurance is designed for unexpected injuries or illnesses, some may still cover your pet's regular and scheduled veterinary visits. Pets Best offers optional routine care coverage that helps pay for items like annual exams, blood work, vaccinations and more.
Best Pet Insurance Company in Oklahoma: Cats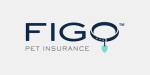 pros
Hip dysplasia treatment is covered without additional caps or age limits
Has option for 100% reimbursement
cons
Does not cover breeding and pregnancy
Exam fees require upgraded coverage
Does not offer coverage for routine wellness or preventative care
COMPANY HIGHLIGHTS
If you're looking to insure your feline friend, MoneyGeek presents Figo as your best option. Cats are typically less expensive to insure than dogs. At Figo, your cat can be covered for unexpected accidents and illnesses at a monthly average cost of $14.20.
Figo coverage ensures your cat will get the best veterinary care by including diagnostic testing, hospitalization, surgeries, hereditary and congenital conditions, chronic conditions and cancer treatments. Further, the insurer can help pay for hip dysplasia as well as prosthetics and orthopedics.
Figo allows you to visit any licensed veterinary practice, emergency hospital or specialist of your own choosing. Something noteworthy about Figo is that it may reimburse up to 100% of your covered veterinary charges. Keep in mind that it processes claims within 30 days of receipt of all required information.
Best Pets Insurance in Oklahoma Ranking Summary
Scroll for more
What Is the Average Cost of Pet Insurance Cost for Dogs and Cats in Oklahoma?
The cost of pet insurance can vary depending on a number of factors. These include the coverage details, your pet's breed and age, and even where you live. In Oklahoma, the average cost to insure your dog is $24.43 per month for a $5,000 coverage limit, $43.16 per month for a $10,000 coverage limit and $45.20 per month for unlimited coverage. Cats are cheaper to insure, which is reflected in the average premiums of $13.28 per month for a $5,000 coverage limit, $21.64 per month for a $10,000 coverage and $28.16 per month for unlimited coverage.
Average Monthly Cost of Pet Insurance in Oklahoma
Scroll for more
HOW MUCH PET INSURANCE DO YOU NEED IN OKLAHOMA?
For the average pet insurance buyer in Oklahoma, MoneyGeek recommends a $3,000 to $8,000 coverage limit and an 80% or higher reimbursement rate. This way, your insurance can help minimize the cost of your pet's medical bills, with your premiums remaining affordable.
Compare the Cheapest Pet Insurance Quotes in Oklahoma
MoneyGeek wants to help pet owners in Oklahoma understand the typical options most companies offer in their pet insurance policies:
Annual reimbursement limits: range from $3,000 to unlimited
Deductible: $250 to $500, but some companies have higher or lower options
Bill reimbursement percentage: typically 70-90%
To fit their budgets and coverage needs, some pet owners in Oklahoma will be looking for cheaper pet insurance policies with lower coverage amounts. Others prefer policies with higher coverage limits to ensure they can afford the unexpected.
Unlimited insurance costs more, and the average pet owner may not actually need it. Still, your pet has maximum protection with this policy, and you have peace of mind. MoneyGeek generally recommends the average coverage amount below for pet insurance buyers in Oklahoma.
Cheapest Pet Insurance in Oklahoma by Coverage Level
Scroll for more
It's a good idea to shop around for a pet insurance policy with different coverage options from different insurance companies. In the tables below, we compared pet insurance companies in Oklahoma that offer policies with the cheapest low coverage, cheapest average coverage and cheapest unlimited coverage.
Cheapest Low Coverage: $5k Annual Maximum / 80% / $500 Deductible
Scroll for more
Low Coverage Monthly Cost
Cheapest Average Coverage: $10k Annual Maximum / 80% / $250 Deductible
Scroll for more
Average Coverage Monthly Cost
Cheapest Unlimited Coverage: Unlimited Maximum / 90% / $250 Deductible
Scroll for more
Unlimited Coverage Monthly Cost
The Best Cheap Pet Insurance by City in Oklahoma
Along with your coverage details and your pet's breed and age, your location influences the cost of your pet insurance. For instance, some cities in Oklahoma have a higher cost of living, which results in more expensive veterinary care and higher insurance premiums. If your city has increased accident risks for pets due to weather, traffic and other hazards, your insurance premiums may reflect that.
Best Cheap Pet Insurance Companies by City
City

Coverage Level and Average Monthly Rate

Broken Arrow

$5k: Pets Best, $16
Unlimited: Pets Best, $27
$10k: Figo, $28


Norman

$5k: Pets Best, $16
Unlimited: Pets Best, $27
$10k: Figo, $28


Oklahoma City

$5k: Pets Best, $16
Unlimited: Pets Best, $27
$10k: Figo, $28


Tulsa

$5k: Pets Best, $16
Unlimited: Pets Best, $27
$10k: Figo, $28

MoneyGeek used city-based data in Oklahoma by gathering quotes for $10k coverage, 80% reimbursement, and $250 deductible for a 1-year-old Goldendoodle.
What Factors Impact Pet Insurance Cost in Oklahoma?
Remember that the cost of pet insurance is greatly affected by factors such as where you reside, the coverage you choose, the company you buy from, and the breed and age of your pet. Most insurance companies allow you to customize your policy in a way that works for your budget and your pet's needs.
Annual reimbursement limits

The annual reimbursement or coverage limit is the total cost that your insurance provider will pay towards your pet's covered veterinary expenses annually.

Deductibles are the fixed amount you have to pay before your pet insurance policy covers your medical bill. Choosing a higher deductible will lower your monthly premium, while opting for a lower deductible will increase it.

Bill Reimbursement percentage

This is the percentage that your insurance company will reimburse you for your pet's medical bills, after your deductible.

Your pet's breed has an impact on how much your pet insurance costs. If you have a dog, it will cost you more as dog insurance is generally more expensive than cat insurance.

The age of your pet can change the cost of your insurance policy. As pets grow older, the health risks they face increase, increasing the cost of coverage.

Where you reside has an influence on the cost of your pet insurance. Cost of living can vary per city, while some have higher risks of accidents for pets.

Some companies will give a discount of 5% or 10% when you enroll more than one pet with them.
FAQ's About Pet Insurance in Oklahoma
MoneyGeek's Rating Methodology for Pet Insurance
MoneyGeek firmly believes that data helps all of us make better financial decisions. That's why our data team spent countless hours gathering thousands of pet insurance quotes across the 13 largest providers, so that you could find the most affordable policy to meet your budget and the needs of your pet.
To determine the best pet insurance companies in Oklahoma, MoneyGeek used a detailed rating system by analyzing each company's product offerings and costs. For the MoneyGeek rating score, we weighted affordability by coverage level at 50% of the total score and weighted our 24 qualitative research policy option data points at 50%.
To determine the cheapest pet insurance companies in Oklahoma and to determine our affordability scores for our best rankings, MoneyGeek gathered quotes by company across many zip codes in Oklahoma for four pet types with the following coverage levels:
Low Coverage: $5,000 Coverage, $500 Deductible, 80% reimbursement
Average Coverage: $10,000 Coverage, $250 Deductible, 80% reimbursement
High Coverage: Unlimited Coverage, $250 Deductible, 90% reimbursement
About Mark Fitzpatrick
---
---
Pet Insurance
Pet Insurance