This guide provides information on the best pet insurance in Massachusetts, allowing you to find the right coverage for your animal friend.
Choosing the right insurance policy and related coverage can help you reduce out-of-pocket expenses significantly during medical emergencies and routine procedures for your pet. We based our analysis on quotes from multiple insurers in Boston, Cambridge and Springfield to evaluate the cheapest policies that cover all your pet's requirements.
The Best Pet Insurance Companies in Massachusetts
MoneyGeek performed comprehensive research on some of the best insurance companies in Massachusetts to provide insight on the most affordable pet insurance options in the state. Our research involved reviewing quotes from multiple providers that included commonly sought-after coverage in the state.
MoneyGeek analyzed insurance companies that offered a balanced mix of affordability and coverage benefits. Insurance costs in Massachusetts are dictated by several factors, such as the age and breed of the pet, along with the type of coverage you choose with the policy.
Best Overall Pet Insurance in Massachusetts for Your Pet

pros
Offers multi-pet discounts
Policyholders can choose to pay the vet and get reimbursed or have the insurer pay the vet directly
Covers chiropractic care, cold laser therapy and physical therapy
cons
Extended waiting period for orthopedic conditions
COMPANY HIGHLIGHTS
In Massachusetts, the insurer that offers the best overall protection is Pets Best. This provider offers coverage at an average of $32.67 per month.
Pets Best policyholders can take advantage of several types of coverage to pay for prescription medications, chronic conditions, and acupuncture treatments. Pets Best also offers dental coverage for periodontal disease, traumatic dental fracture, deciduous teeth and unerupted teeth, as well as aging eye and ear problems.
The insurer also has multiple options that cover policyholders for $5,000 per year. Pets Best is also one of the few companies offering unlimited coverage. This company also provides multiple deductible and reimbursement options.
If you have more than one pet in your household, you can include them on the same policy and receive a multi-pet discount. Policies from the insurer also cover exam fees for lab tests, MRIs, CAT scans and X-rays.
Best Pet Insurance Company in Massachusetts: Unlimited Coverage

pros
Offers multiple reimbursement rate options
Covers chronic conditions
cons
Has a waiting period for accident and illness coverage
COMPANY HIGHLIGHTS
MoneyGeek's analysis determined that the best pet insurance company in Massachusetts with policies that offer unlimited coverage is Pets Best. The average cost of an unlimited coverage policy is $41.52 per month.
If you have a pet with chronic ailments, Pets Best is an ideal choice — its unlimited coverage policy will ensure that your animal friend gets all the medical care it deserves without you having to worry about out-of-pocket expenses.
The insurer also does not invoke any specific conditions such as having to spay or neuter your pet to make use of this coverage. Pets Best partially pays for these procedures. If you wish to insert a microchip into your pet, you can use Pets Best's coverage to pay for the procedure.
Policyholders can choose from several reimbursement options. However, keep in mind that the higher your reimbursement rate, the more you will have to pay in insurance premiums.
Best Pet Insurance Company in Massachusetts: Affordable Coverage

pros
Covers acupuncture and chiropractic therapies
Offers additional coverage for routine care
cons
Does not offer coverage for bilateral conditions
COMPANY HIGHLIGHTS
Pets Best is MoneyGeek's top pick when it comes to the best pet insurance with affordable coverage. It offers insurance at an average of $21.61 per month.
With its wide range of deductible options, policyholders can choose to pay as low as $50 per year as their deductible before the insurer starts paying for medical expenses for your pet. Pets Best also offers multiple reimbursement rate options.
If you have more than one pet, you can receive a multi-pet discount to reduce insurance costs. Pets Best offers coverage options that pay for several health conditions such as dental and chiropractic care, acupuncture, hydrotherapy, cold laser therapy and physical therapy.
Pets Best also pays for chronic conditions and prescription medications covered under its formulary list. However, it does not cover treatment for bilateral conditions and behavioral issues. The company states that if a pet has behavioral issues, it provides an exception for consultations and prescription medications.
Best Pet Insurance Company in Massachusetts: Multiple Pets

pros
Offers multi-pet discounts
Covers alternative therapies such as chiropractic care, acupuncture and hydrotherapy
Covers dental and hereditary conditions
cons
Waiting period for coverage to kick-in
COMPANY HIGHLIGHTS
Pets Best is also MoneyGeek's preferred insurer for individuals with multiple pets. It offers multi-pet discounts with all of its policies, which cost $29.40 per month on average. Pets Best automatically includes a 5% discount when you add a second pet to a policy, irrespective of its breed.
The company's coverage pays for surgeries and emergency care, along with exam fees for diagnostic tests such as X-rays, MRIs and CAT scans. Pets Best policyholders can pay their vet and become reimbursed for expenses or ask the insurer to make payments to the vet directly. Choosing the latter ensures minimal out-of-pocket expenses while ensuring complete care for your pets. With Pets Best policies, you can also cover any of your pet's hereditary conditions.
Best Pet Insurance Company in Massachusetts: Cats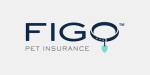 pros
Provides multi-pet discount
Offers up to 100% reimbursement
cons
No coverage for routine wellness and preventative care
COMPANY HIGHLIGHTS
Figo is our top pick for cat owners in Massachusetts. Insurance for cats is usually less expensive than for dogs. The company's policies for cats cost $22.65 per month on average.
Figo's policies offer a wide range of coverages that include chronic conditions, treatment for hip dysplasia and eye or ear problems as a result of aging. Regarding coverage for chronic ailments, Figo covers such ailments for the entirety of your pet's life, as long as it first shows signs of the ailment only after the waiting period is complete.
This provider does not cover pre-existing conditions or offer coverage for microchip implantation. Figo does, however, feature coverage for holistic and alternative treatments performed by licensed vets. The company offers coverage for accidents and illnesses. You may ask your insurer to pay your vet, emergency hospital or specialist in any part of the world, beyond those listed on their network.
Best Pets Insurance in Massachusetts Ranking Summary
Scroll for more
What Is the Average Cost of Pet Insurance Cost for Dogs and Cats in Massachusetts?
MoneyGeek analyzed several quotes in Massachusetts to evaluate average pet insurance rates. Our research took into account a $250 deductible and determined that the average cost of a pet insurance policy for dogs in the state is $61.17 per month, with cats costing an average of $29.94 per month. These rates are for policies with a $10,000 coverage.
For policies with $5,000 in annual coverage, the average cost of pet insurance for dogs is $31.30 per month, while insurance for cats is $16.82 per month.
Insurance policies with unlimited coverage for your dog will cost you $61.81 per month. For cats, it costs $41.46 per month on average.
Average Monthly Cost of Pet Insurance in Massachusetts
Scroll for more
HOW MUCH PET INSURANCE DO YOU NEED IN MASSACHUSETTS?
Pet owners must consider several aspects before choosing an insurance policy for pets. For the typical pet owner in Massachusetts, MoneyGeek recommends policies that cover $8,000 to $20,000 with a minimum reimbursement rate of 80%.
Compare the Cheapest Pet Insurance Quotes in Massachusetts
MoneyGeek's research involved comparing multiple quotes from leading insurers in Massachusetts to determine average insurance rates and the most popular options. Generally, coverage in the state includes:
Annual Reimbursement Limits: Ranges from $3,000 to unlimited coverage
Deductible: $250 to $500, but some companies have higher or lower options
Bill Reimbursement Percentage: 70% to 90%
Pet owners in Massachusetts may choose cheaper or more expensive policies that come with lower or higher coverage limits, depending on their budget and the needs of their pets. Policies with higher coverage limits will lead to higher monthly insurance premiums, but they also offer the maximum protection for your pet.
Policyholders can identify their ideal coverage level by exploring MoneyGeek's recommendations below.
Cheapest Pet Insurance in Massachusetts by Coverage Level
Scroll for more
If you're looking to keep your insurance costs low, MoneyGeek recommends choosing a policy with low annual coverage, high deductible and a low reimbursement rate. The following comparison of policies with a $5,000 coverage limit, 80% reimbursement rate and a $500 annual deductible offers some insight into several coverage levels.
Cheapest Low Coverage: $5k Annual Maximum / 80% / $500 Deductible
Scroll for more
Low Coverage Monthly Cost
Cheapest Average Coverage: $10k Annual Maximum / 80% / $250 Deductible
Scroll for more
Average Coverage Monthly Cost
Cheapest Unlimited Coverage: Unlimited Maximum / 90% / $250 Deductible
Scroll for more
Unlimited Coverage Monthly Cost
The Best Cheap Pet Insurance by City in Massachusetts
Pet insurance costs vary significantly across states and from city to city. If you live in a large city with a sizable population, your insurance costs may increase with greater traffic density and a higher cost of living.
This would mean higher costs for veterinary services that would translate to higher insurance costs. Areas with extreme weather conditions tend to affect animal health, which also increases insurance costs. Finally, the amount of coverage you choose also affects your insurance rate.
Best Cheap Pet Insurance Companies by City
City

Coverage Level and Average Monthly Rate

Boston

$5k: Pet Plan, $23
Unlimited: Healthy Paws, $45
$10k: Figo, $46


Cambridge

$5k: Pet Plan, $23
Unlimited: Pets Best, $45
$10k: Figo, $46


Lowell

$5k: Pets Best, $20
Unlimited: Pets Best, $39
$10k: Figo, $46


Springfield

$5k: Figo, $30
Unlimited: Healthy Paws, $37
$10k: Figo, $46


Worcester

$5k: Pets Best, $20
Unlimited: Pets Best, $39
$10k: ASPCA, $45
$10k: Hartville, $45
$10k: Spot, $45

MoneyGeek used city-based data in Massachusetts by gathering quotes for $10k coverage, 80% reimbursement, and $250 deductible for a 1-year-old Goldendoodle.
What Factors Impact Pet Insurance Cost in Massachusetts?
Pet owners must consider several factors before choosing an insurance policy. Reimbursement rates, deductibles, the pedigree and age of your pet and your location dictate your pet insurance costs.
Annual Reimbursement Limits

This figure refers to the limit up to which insurers will reimburse medical expenses within a term year. Higher reimbursement limits will lead to more expensive monthly premiums.

The annual deductible is the minimum amount payable by you every year before your insurer begins reimbursing your medical expenses. Policies with high annual deductibles generally cost less.

Bill Reimbursement Percentage

This is the percentage that your insurer will pay you for every claim made till you reach your annual coverage limit. For instance, if you have claimed $600 in medical expenses with an 80% reimbursement rate, your insurer will reimburse $480.

The type of pet you own significantly affects the cost of insurance in Massachusetts. Insurance costs for cats are typically lower than dogs' policies.

The age of your pet also affects insurance rates. Insurance for older pets is usually more expensive.

If you live in larger cities with dense traffic and extreme weather, you may have to pay more for insurance.

If you are looking to insure more than one pet, insurers may offer a multi-pet discount.
FAQ's About Pet Insurance in Massachusetts
MoneyGeek's Rating Methodology for Pet Insurance
MoneyGeek believes that data helps us make better financial decisions. For pet insurance, our data team spent countless hours gathering thousands of pet insurance quotes across the 13 largest providers to ensure that you find the most affordable policy that meets your pet's needs.
To determine the best pet insurance companies in Massachusetts, MoneyGeek built a detailed rating system by analyzing each company's product offerings and costs. For our rating score, we weighted affordability by coverage level at 50% of the total score and weighted our 24 qualitative research policy option data points at 50%.
To determine the cheapest pet insurance companies in Massachusetts and to determine our affordability scores for our best rankings, MoneyGeek gathered quotes by company across many zip codes in Massachusetts for four pet types with the following coverage levels:
Low Coverage: $5,000 coverage, $500 deductible, 80% reimbursement
Average Coverage: $10,000 coverage, $250 deductible, 80% reimbursement
High Coverage: Unlimited coverage, $250 deductible, 90% reimbursement
About Mark Fitzpatrick
---
---
Pet Insurance
Pet Insurance