If your pet requires medical treatment, having pet insurance in Maine could save you thousands of dollars. Knowing you're covered can provide reassurance that your dogs will be covered in the event of an emergency. Some programs provide preventive treatment to keep your dogs healthy.
We obtained data from the best pet insurance providers in Maine, including in Portland, Bangor and Lewiston. This study allowed us to determine the average costs of pet insurance in Maine, along with typical coverage options, to assist you in selecting the appropriate coverage for your pet.
The Best Pet Insurance Companies in Maine
To find the average cost of pet insurance in Maine, MoneyGeek reviewed hundreds of quotes, along with policy and coverage details. Based on pricing and product options, we identified the top pet insurance providers in the state.
Your specific prices will vary based on the breed, age and medical history of your pet. Shop around for quotes from several providers to ensure that you're obtaining the best coverage for your budget and needs.
Best Overall Pet Insurance in Maine for Your Pet

cons
End of life premiums are not covered
COMPANY HIGHLIGHTS
For the finest pet insurance in Maine, we recommend Pets Best. You can tailor your policy to fit your budget and your pet's health needs with low rates and flexible plans. Pets Best offers affordable pet insurance in Maine at an average of $22.14 per month.
This provider offers deductibles ranging from $50 to $1,000 and coverage from $5,000 to unlimited. Pets Best covers all exam and sick visit expenses. You won't have to pay for your pet's examination or diagnosis if they become ill, which may save you some money on every visit. Unlike other insurers, Pets Best also covers complete dental care and acupuncture.
Best Pet Insurance Company in Maine: Unlimited Coverage

cons
End-of-life coverage is not included
Elective and preventive insurance are not covered
COMPANY HIGHLIGHTS
MoneyGeek recommends Pets Best as the best option for Maine pet owners seeking unlimited coverage. If your pet needs extensive medical treatment, you will never exceed your coverage limit. If anything happens to your pet, insurance with unlimited coverage can provide additional peace of mind. However, the cost of insurance with unlimited coverage is usually higher. The monthly cost of unlimited coverage from Pets Best has an average premium of $28.01.
Cancer treatments, accidents and other forms of congenital conditions are all included in the comprehensive coverage offered by Pets Best. Insuring a pet with a chronic disease is possible as long as it is not a pre-existing condition. Most of their plans include coverage for exam fees, acupuncture/chiropractic and prescription medications.
Best Pet Insurance Company in Maine: Affordable Coverage

pros
Covers dental and hereditary conditions
cons
No coverage for elective procedures
COMPANY HIGHLIGHTS
If you're seeking inexpensive pet insurance, Pets Best is our top recommendation. This provider insures a single pet for an average of $16.26 per month. You'll be covered for doctor visits, illnesses and injuries, dental treatment and hereditary problems.
With Pets Best, policyholders can choose from various coverage limits and deductibles to fit their budget and the ideal level of coverage for their pet. If your pet is in good health and has no significant health problems, you can pick a high-deductible plan at a reasonable cost. Alternatively, if your pet is aging or has a health problem, you can choose more comprehensive coverage at a higher cost.
For an affordable premium, Pets Best also provides coverage that many other insurers exclude. This includes comprehensive dental coverage, behavioral conditions, congenital disorders and coverage for prosthetic devices.
Best Pet Insurance Company in Maine: Multiple Pets

pros
Comprehensive policy coverage
No upper age limits for coverage
Routine care plans are available
COMPANY HIGHLIGHTS
If you're seeking the best coverage for several pets, MoneyGeek again recommends Pets Best. A pet insurance policy for multiple animals from Pets Best costs an average of $19.92 per month and includes a discount. Policyholders will be covered for accidents, sickness, dental procedures and cancer, among other conditions.
When you enroll more than one pet, you can earn a 5% discount. The insurance offers comprehensive coverage to guarantee that your pets are appropriately protected in the event of an emergency. Additionally, you can qualify for an annual pay reduction if you pay for your insurance in full.
Depending on the medical demands of your pet, there may be a waiting period before your coverage kicks in. You may, however, manage your coverage by phone. Additionally, you can submit claims online.
Best Pet Insurance Company in Maine: Cats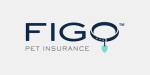 pros
Licensed vet of your choice worldwide
Coverage for curable pre-existing condition
COMPANY HIGHLIGHTS
MoneyGeek's top pick for cat insurance in Maine is Figo. Cats are typically less costly to insure than dogs, so if you have a feline companion, it's a good idea to check around for cat-specific coverage. In Maine, it costs an average of $16.02 per month to cover one cat with Figo.
Policyholders can receive up to $5,000, $10,000 or unlimited annual coverage. Choose the plan that is most appropriate for your pet's requirements. When you receive a quote, you can tweak your deductibles and reimbursement percentages until your monthly payment seems right.
Best Pets Insurance in Maine Ranking Summary
Scroll for more
What Is the Average Cost of Pet Insurance Cost for Dogs and Cats in Maine?
The cost of pet insurance in Maine varies by area, coverage level and your pet's age and breed. The average monthly cost of dog insurance in Maine is $27.38 for a $5,000 coverage limit, $51.75 for a $10,000 in coverage and $51.33 for unlimited coverage. Cats are usually less costly to insure, at an average of $15.03 per month for $5,000 in coverage, $25.85 for $10,000 in coverage and $34.32 for unlimited coverage.
Your pet's age, deductible amount and whether you choose any additional features or treatments also affect the cost. Each insurer evaluates these criteria differently — make sure to shop around for estimates from several providers before selecting a policy.
Average Monthly Cost of Pet Insurance in Maine
Scroll for more
HOW MUCH PET INSURANCE DO YOU NEED IN MAINE?
MoneyGeek recommends a $5,000 to $10,000 coverage limit and a reimbursement rate of at least 80% for Maine's typical pet insurance customer. This helps ensure that you can pay the related costs if your pet is involved in an accident or has a medical emergency.
Compare the Cheapest Pet Insurance Quotes in Maine
MoneyGeek wants to help pet owners in Maine understand the options most companies in Maine offer in their pet insurance policies. Available features typically include:
Annual Reimbursement Limits: Ranges from $3,000 to unlimited
Deductible: $250 to $500, but some companies offer higher or lower options
Bill Reimbursement Percentage: 70% to 90%
Some pet owners in Maine will seek less expensive plans with more minor coverage levels to control their monthly spending or because they simply do not need as much insurance coverage. Other pet owners in Maine may prefer insurance with high coverage limits to guarantee their pet is adequately covered.
Higher-limit policies are often more costly, and the ordinary pet owner may not need unlimited coverage. However, these insurance provide the highest level of protection for the animal members of your family. The following table details average coverage levels for Maine pet insurance consumers.
Cheapest Pet Insurance in Maine by Coverage Level
Scroll for more
Consider a plan with a low annual maximum, a large deductible and a low reimbursement percentage if you're looking to keep prices down. We examine Maine pet insurance plans with a $5,000 coverage maximum, a $500 deductible and an 80% reimbursement rate in the table below.
Cheapest Low Coverage: $5k Annual Maximum / 80% / $500 Deductible
Scroll for more
Low Coverage Monthly Cost
Cheapest Average Coverage: $10k Annual Maximum / 80% / $250 Deductible
Scroll for more
Average Coverage Monthly Cost
Cheapest Unlimited Coverage: Unlimited Maximum / 90% / $250 Deductible
Scroll for more
Unlimited Coverage Monthly Cost
The Best Cheap Pet Insurance by City in Maine
Aside from particular traits like your pet's age and breed, your location may also affect insurance costs, due to variance in prices for care in each area. For example, many cities in Maine have a higher cost of living than the national average, which results in increased vet medical expenses and insurance rates.
Certain cities may also include an increased risk of accidents for your pets, due to weather, traffic or other dangers. This may also result in an increase in your insurance rates.
Best Cheap Pet Insurance Companies by City
City

Coverage Level and Average Monthly Rate

Bangor

$5k: Pets Best, $16
Unlimited: Pets Best, $28
$10k: Figo, $31


Lewiston

$5k: Pets Best, $16
Unlimited: Pets Best, $28
$10k: Figo, $31


Portland

$5k: Pets Best, $16
Unlimited: Pets Best, $28
$10k: Figo, $31

MoneyGeek used city-based data in Maine by gathering quotes for $10k coverage, 80% reimbursement, and $250 deductible for a 1-year-old Goldendoodle.
What Factors Impact Pet Insurance Cost in Maine?
Pet insurance costs are determined by several factors, including the kind of pet you own, its age, the level of coverage and your location. Most plans allow policyholders to tailor coverage limits to their specific needs.
Annual Reimbursement Limits

The annual reimbursement or coverage limit refers to the maximum amount the insurance provider will pay toward your pet's medical bills each year. Coverage choices vary from $3,000 to unlimited.

Deductibles are typically between $250 and $500. The lower the deductible, the greater the monthly cost becomes. The bigger your deductible, the less expensive pet insurance is every month.

Bill Reimbursement Percentage

This is the proportion of medical expenses that the insurance provider will pay you for your pet. For instance, if you meet your deductible and get a $1,000 bill with a 90% bill reimbursement ratio, you must still pay $100 to the veterinarian.

Insurance for dogs is often more costly than coverage for cats. Insurance for bigger breeds or animals with documented congenital health difficulties may also be more expensive.

Insurance premiums tend to increase in price as your animal friend ages, as many pets develop health problems as they age.

Your prices may be higher if you reside in a region with a higher cost of living or extra environmental issues, like traffic or severe weather.

Certain insurers provide discounts for multi-pet policies.
FAQ's About Pet Insurance in Maine
MoneyGeek's Rating Methodology for Pet Insurance
MoneyGeek believes that data helps us make better financial decisions. For pet insurance, our data team gathered thousands of quotes across the 13 largest providers to help you find the most affordable policy to meet your pet's needs.
To determine the best pet insurance companies in Maine, MoneyGeek built a detailed rating system by analyzing each company's product offerings and costs. For the MoneyGeek rating score, we weighted affordability by coverage level at 50% of the total score and weighted our 24 qualitative research policy option data points at 50%.
To determine the cheapest pet insurance companies in Maine and affordability scores, MoneyGeek gathered quotes by company across many zip codes in Maine for four pet types with the following coverage levels:
Low Coverage: $5,000 coverage, $500 deductible, 80% reimbursement
Average Coverage: $10,000 coverage, $250 deductible, 80% reimbursement
High Coverage: Unlimited coverage, $250 deductible, 90% reimbursement
About Mark Fitzpatrick
---
---
Pet Insurance
Pet Insurance