Unlike other states, Florida doesn't require riders to purchase motorcycle insurance. While it's true that you aren't legally required to buy a policy, it still makes sense to be insured. Motorcycle insurance can help cover your damages if you get into an accident and limit your financial liability. Insurance also protects you in other states, should you take your bike on a road trip.
Florida Motorcycle Insurance Coverage Requirements
The State of Florida doesn't require motorcycle insurance. Riders have to register their bikes with the Department of Motor Vehicles (DMV) but don't need to provide proof of insurance as part of that process.
While motorcycle insurance isn't required, be aware that you will need to have proof of financial responsibility if you get into an accident.
The State of Florida only requires proof of financial responsibility after an accident. However, since you can never predict when you'll be in a crash, it's a good idea to obtain proof beforehand.
Aside from purchasing a motorcycle insurance policy, there are two ways you can establish proof of financial responsibility:
Get a Financial Responsibility Certificate from the Bureau of Motorist Compliances. To get the certificate, you'll need to post a surety bond with a state-licensed company or deposit cash or securities with the Florida DMV.
Obtain a Self-Insurance Certificate. This method requires you to provide proof you can afford to cover the costs associated with an accident with your own financial resources.
Unless you have unlimited funds, it's best to purchase a motorcycle insurance policy. Damages from motorcycle accidents can amount to hundreds of thousands of dollars. With insurance, you can demonstrate proof of financial responsibility at the time of an accident and get financial help covering damages associated with that accident.
Should You Buy Motorcycle Insurance as a Florida Resident?
While motorcycle insurance isn't strictly required in Florida, we strongly recommend you purchase a policy. You're still financially responsible in the event of an accident, even if you don't have insurance. You'll also need coverage if you travel outside of Florida since all other states require riders to have motorcycle insurance.
MONEYGEEK EXPERT TIP
MoneyGeek recommends purchasing a 50/100/25 policy with comprehensive and collision coverage, also known as a full coverage plan.
Similar to full coverage auto insurance, these policies pay for damages to both you and other riders because they include comprehensive and collision coverage. Collision coverage is what covers repair costs to your bike if you get into an accident. Without collision coverage, you'll have to foot the bill yourself for any repairs. Comprehensive coverage takes care of non-accident-related damage to your bike, like damage from theft, vandalism or natural disasters.
Liability-only motorcycle insurance is another option for motorists. Like liability car insurance, liability-only motorcycle insurance covers any damages incurred to other riders if you're at fault in an accident. Without liability coverage, you could be on the hook for extensive medical, legal and vehicle repair bills if you get into a crash. Florida has a minimum insurance requirement of 10/20/10 for four-wheel vehicles, but we recommend purchasing a policy with additional coverage limits of 50/100/25.
While liability insurance can cover some costs if you get into an accident, MoneyGeek strongly recommends purchasing a full coverage policy since it also pays for your damages and injuries.
Because many Florida residents are uninsured, you could end up having to cover damages even if an accident is not your fault. For this reason, MoneyGeek also recommends purchasing uninsured motorists coverage that will cover costs if you get into an accident with someone who doesn't have insurance.
If You Cause a Motorcycle Accident, Does Florida Impose Penalties?
If you're involved in a motorcycle accident in Florida, you may be liable for damages to other drivers and their vehicles. You may also be financially responsible for your injuries or bike repairs. If you don't have proof of financial responsibility or liability coverage, you could face more serious repercussions, like suspension of your registration and driving privileges.
While motorcycle insurance isn't always required in Florida, it is necessary for some riders after an accident. If you're charged in a crash, you'll need to purchase bodily injury and property damage liability coverage for at least three years.
What Do You Need to Register a Motorcycle in Florida?
If you purchase a new motorcycle or move to Florida with a bike, you'll need to register your vehicle with the DMV. It costs $10 in motor vehicle registration fees to register your motorcycle with the state.
You'll also need to meet specific licensing requirements to drive a motorcycle in Florida. If you already have a Florida driver's license, you can get a motorcycle endorsement on it by passing the Basic RiderCourse (BRC). If you don't already have a license, you can obtain a "Motorcycle Only" license by passing the course.
Florida will "reciprocate" your endorsement, and you won't have to take the BRC if you have a motorcycle license in another state (except Alabama).
What Are Florida's Helmet Laws, and Do They Impact Insurance?
While Florida doesn't mandate motorcycle insurance in most cases, riders must purchase coverage if they choose to ride a motorcycle without a helmet. These riders must have insurance with at least 10/20/10 coverage. You can only legally ride without a helmet if you buy insurance beforehand.
Does Florida's "No-Fault" Insurance Coverage Apply to Motorcycles?
Florida's "no-fault" auto insurance law requires that people driving vehicles with four or more wheels maintain at least $10,000 of personal injury protection (PIP) coverage. PIP coverage pays for your injuries if you get into an accident, regardless of fault. This coverage is crucial for drivers because Florida's "no-fault" laws dictate that all personal injuries be paid for through PIP coverage rather than by the person at fault in an accident.
This requirement doesn't apply to motorcycles since motorcycles only have two wheels, and riders aren't required to carry insurance in the state. As a motorcyclist, the best way you can cover your injuries and damages in the event of an accident is to purchase a full coverage insurance plan with collision and comprehensive coverage.
How Do Florida's Auto & Motorcycle Insurance Requirements Differ?
Florida requires that all vehicles with four or more wheels have insurance coverage. Auto insurance regulations in Florida require you to:
Have a minimum of $10,000 personal injury protection (PIP) and $10,000 property damage liability (PDL) insurance
Maintain continuous coverage
Purchase a policy from an insurer licensed in the state
Florida motorcycle insurance requirements are different from its auto requirements, auto insurance quote comparisons, and in that motorcyclists don't have to purchase insurance unless they don't wear a helmet or are charged in an accident.
Learn More About Motorcycle Insurance
MOTORCYCLE INSURANCE
MOTORCYCLE INSURANCE
About Margaret Wack
---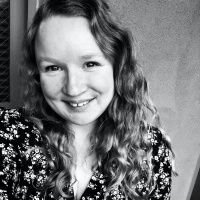 ---