How Much Does Motorcycle Insurance Cost for 21-Year-Olds and Which Company Should You Choose?
It can be challenging for young riders to find an affordable insurance plan. To help you get the best cheap coverage available, MoneyGeek analyzed quotes for 21-year-olds across the country. On average, motorcycle insurance costs $907 for a full coverage policy and $255 for a liability-only policy.
Compare Motorcycle Insurance Rates
Ensure you're getting the best rate for your motorcycle insurance. Compare quotes from the top insurance companies.
Advertising & Editorial Disclosure
Last Updated: 9/20/2022
Choosing an insurance plan for your motorcycle can be difficult, especially if you're a younger rider. When selecting a policy, it's important to weigh the price, coverage levels and potential discounts associated with each plan. MoneyGeek put together a list of the best motorcycle insurance companies available for 21-year-old riders based on our proprietary quote data, so you can easily compare policies and determine which is right for you.
TABLE OF CONTENTS
How Much Does Motorcycle Insurance Cost for a 21-Year-Old?
Insurers charge younger riders higher rates for their insurance. Statistically speaking, younger riders are much more likely to be involved in an accident than older riders, making them riskier to insure. According to our research, the average annual cost of motorcycle insurance for a 21-year-old is $255 for liability-only coverage and $907 for full coverage.
Average Cost of Motorcycle Insurance for a 21-Year-Old
Scroll for more
Which Company Has the Best Cheap Insurance for a 21-Year-Old?
Insurance costs fluctuate significantly from company to company. Comparing quotes from different providers can help you find the best deal. For liability-only coverage, GEICO offers the cheapest motorcycle insurance for a 21-year-old at $180 per year. The most affordable option for full coverage is Dairyland, with a $460 average annual premium. Keep in mind that your rates can vary based on personal factors, including your age, location and driving history.
Cheapest Motorcycle Insurance for 21-Year-Olds
Scroll for more
There are two options for insuring your motorcycle — full coverage insurance and liability-only insurance.
Liability coverage: Liability insurance is what pays for damages you cause to other people in an at-fault accident, including both property damage and bodily injury liability.
Full coverage: Full coverage insurance is what pays for damages to others and repairs to your motorcycle after an accident, no matter who is at fault. This option includes comprehensive insurance, which covers weather damage, theft and fire damage. It also includes collision insurance, which covers damages regardless of fault, including accidents with stationary objects.
MoneyGeek's Motorcycle Insurance Recommendation for 21-Year-Olds
The best motorcycle insurance companies for 21-year-olds provide affordable coverage, excellent customer service and savings opportunities. After analyzing policy costs, discounts and service ratings from J.D. Power for major motorcycle providers, MoneyGeek recommends Progressive as our top pick for 21-year-olds.
Best Overall for 21-Year-Olds: Progressive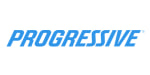 pros
Extra coverages for motorcycle riders, including total loss coverage for a new motorcycle and roadside assistance.
An extensive array of other insurance products, allowing customers to save significantly with bundling discounts.
cons
Dairyland ranks higher for customer service and receives fewer complaints than Progressive.
Charges more expensive full coverage rates than some competitors.
COMPANY HIGHLIGHTS
Progressive is our top choice because they have the lowest average rates and a wide range of discounts. They also cover full replacement costs with no depreciation for parts, accessories, custom equipment and original equipment manufacturer (OEM) parts. You can buy your plan directly from Progressive or through an independent insurance agent, giving you multiple ways to sign up for coverage.
Motorcycle Insurance Cost by State for 21-Year-Olds
Many location-based factors affect insurance rates, including local laws, regulations and the number of accidents or other claims filed in a given area. The bottom line — where you live can have a significant impact on your premiums. Moving can change your rates by hundreds of dollars each year, whether you're going out of state or a few blocks away.
Motorcycle Insurance Cost by State for 21-Year-Olds
Scroll for more
Full Coverage (40-Year-Old)

Full Coverage (21-Year-Old)

% Increase vs. 40-Year-Old
The rates listed above are for a full coverage plan.
Why Is Motorcycle Insurance Expensive for a 21-Year-Old?
Just like auto insurance, motorcycle insurance tends to be more expensive the younger you are. The average 21-year-old rider pays $907 each year for full coverage insurance, compared to $346 per year for the average 40-year-old rider. Because older riders typically have more experience on the road, motorcycle insurance costs decrease over time, provided you maintain a good driving record.
Avoiding accidents and traffic tickets goes a long way toward keeping your insurance costs low. Road safety tips — like following traffic laws and avoiding alcohol or drug use while riding — can keep you safe and help you save money.
How Can 21-Year-Olds Save Money on Motorcycle Insurance?
While insurance tends to be more expensive the younger you are, there are some measures 21-year-olds can take to score significant savings:
1
Compare Quotes
Gather quotes from multiple companies to make sure you're getting the lowest rate for your motorcycle insurance. When comparing policies, always compare plans that offer identical coverage so you know which is the most affordable.
2
Choose Your Bike Carefully
One of the easiest ways to save money on premiums is to use a motorcycle that costs less to insure — insuring a cruiser, moped or other beginner bike costs significantly less than insuring a sports bike.
3
Stay On Your Parent's Policy
Staying on your family policy gives you multiple benefits that can help lower your insurance costs. These include bundling discounts and reduced rates for long-term customers or riders who own a house.
4
Consider Liability-Only Coverage
If you've paid off your bike and can afford to replace it out of pocket, you could consider carrying liability-only coverage. This option saves you money by eliminating the cost of comprehensive and collision insurance. However, it also means you're responsible for repairing or replacing your bike in the event of an at-fault accident.
Frequently Asked Questions About the Cost of Motorcycle Insurance
Still have questions about the cost of motorcycle insurance for 21-year-old riders? MoneyGeek compiled some of the most common questions people ask to help you find the best policy.
Learn More About Motorcycle Insurance
MOTORCYCLE INSURANCE
MOTORCYCLE INSURANCE
Methodology
MoneyGeek calculated the sample rates on this page by gathering quotes for a 21-year-old Honda Rebel 500 rider with a good driving record.
These rates are for the following coverage limits:
$50,000 per person for bodily injury coverage
$100,000 per accident for bodily injury coverage
$25,000 per accident for property damage coverage
In instances where sample rates were for a full coverage policy, note that the policy includes comprehensive and collision with a $500 deductible.
About the Author
---
---