A Guide to Becoming a Landlord for the First Time
---
By Gina Pogol, Personal Finance and Mortgage Specialist
Becoming a landlord can be a highly effective strategy for generating a secure monthly income. Not only do rental properties typically appreciate over time, but they can also help finance existing properties and confer tax advantages.
Understanding the basics, such as projecting your return on investment and budgeting for affordable homeowners insurance, can prepare you for the responsibilities of overseeing a property before you open your checkbook.
Loading...
Is Being a Landlord Right For You?
Being a landlord involves a variety of tasks. Duties include advertising vacancies, screening tenants, evaluating and purchasing rental properties and performing routine maintenance and repairs.
On the financial side, a landlord must also be adept at collecting rents, keeping the books, dealing with taxes, observing local laws, making and enforcing rules and occasionally evicting non-compliant tenants. Before you invest, be sure to understand the pros and cons.
Pros & Cons of Being a Landlord
---
Pros
Income. Rentals can generate a steady stream of monthly income that tends to increase over time.
Potential for wealth. Real estate is widely considered a reliable investment since property values tend to appreciate.
Tax advantages. As a property owner you can write off depreciation and other costs. Active investors can also subtract expenses against their other income.
Ability to leverage existing property. Few investments offer comparable opportunities to obtain financing of up to 80%.
Cons
Legal issues. Running afoul of local landlord-tenant laws can get you dragged into court and put your net worth at risk.
Vacancies. 41% of properties are vacant for some time each year.
The Hassle. Nearly half of landlords have had to evict a tenant. Evictions can cost as much as $10,000.
Time Commitments. Landlord duties, even for a single property, can be time-consuming. When it comes to repairs, for example, landlords get an average of six calls a year.
---
Tips on Becoming a First-Time Landlord
If you don't have the interest or temperament for overseeing responsibilities yourself, a property manager can take on some tasks. Overseeing properties does become easier with time, and landlords can avoid the most common and costly errors by following these tips.
1
Buy rentals in good locations
Property location is the single biggest driver of a successful rental. Renter-value amenities like walkable neighborhoods near public transportation, parks, good schools, and lovely views are particularly important to renters.

For higher property appreciation, choose communities with solid growth in their employment rates, large employers nearby or projected development projects. These benefits can draw in first-time renters.
2
Leverage your properties
Finance and refinance your properties. Borrowing against your rentals frees up cash to purchase additional rentals and grow your real estate portfolio.

If you pay cash at an auction, you can refinance and pull 75% of your money back out. If you finance a rental purchase, you can usually borrow 80% and put 20% down.
3
Pick rentals that allow for cash flow
A surprising number of green landlords pick properties that cost them money month after month. Ensure that your property will generate positive cash flow, and be conservative with your income and expense projections.

Mortgage lenders require an income property appraisal to estimate future rents, and they discount that by 25% to account for vacancies.
4
Screen your tenants
The biggest mistake that landlords make is failing to screen their prospective tenants. A renter can dress well, speak politely and appear responsible and upstanding.

But nice-looking people still miss payments, flout rules and annoy their neighbors. Check credit scores and follow up on references without exception.
5
Be careful with estimates
Being financially unprepared is another common mistake. Don't plan on collecting rent every month from Day One. You will have vacancies. And your property will require maintenance and repairs.

Seasoned investors set aside 1% to 3% of the property value for upkeep, depending on the condition and age of the building. Ideally, you'll have two-to-three months of gross rent per unit in savings to cover unexpected costs.
Establishing a Budget
One of the biggest mistakes new landlords make is underestimating expenses or overestimating income. Your budget is only as good as the information going into it. You'll need solid estimates for rental income and vacancies.
Insurers, property managers, gardeners and providers of other types of services should also be consulted for quotes before you purchase a property. You will need homeowners insurance for your rental property.
Step 1: Project Your Return on Investment
A rental ROI calculator can help you determine a property's cap rate, cash-on-cash, and annual gross rent multiplier — all return on investment (ROI) metrics. The cap rate is the net operating income (NOI) divided by the property value, and you should aim to have a rate between 5% and 15%.
Cash-on-cash is your net operating income divided by the cash you have invested. Annual gross rent multiplier is the purchase price divided by your yearly income from rent.
Identify Outgoing Expenses
To calculate a rental's net operating income and ROI, you'll need:
Your acquisition cost (purchase price, repairs and closing costs)
Financing details
Property taxes
Estimated monthly costs for repairs, maintenance, management, insurance, utilities paid by you and HOA dues.
Also, consider costs related to vacancies. The average vacancy rate in the U.S. is about 7%, according to the U.S. Census — and you'll have advertising expenses whenever there are spots to be filled.
Determine How Much to Charge for Rent
There are many sources of information to determine the going rate for properties similar to yours. Search online for available rentals in your area since that will be your competition. You can also check out rent estimator sites like Rentometer or Redfin's free rental estimator to get comparables ("comps") for your property.
If you purchase the property as a rental, order an income property appraisal. The appraiser will calculate market rent for you.
Determine What Happens When You Don't Have a Tenant
If you don't buy a rental property with a current tenant, expect to spend several weeks or even months readying the home for tenants, advertising and screening applicants before you collect a single rent check.
And understand that you'll experience vacancies in the future. According to Foremost Insurance Group, 41% of properties experience vacancy every year due to tenants leaving, breaking a lease or being evicted.
Step 2: Save for Maintenance and Unexpected Costs
Expect to spend 1% to 3% of your property's value for maintenance and repairs every year. If your property is older or in disrepair, you may need to set aside even more. New properties with excellent tenants may be OK with a 1% budget, so you can save by accepting only excellent tenants who care for the property.
Step 3: Consider Additional Costs
In addition to your return on investment and maintenance costs, you may have to budget for additional costs, such as insurance, screening and background checks, marketing your rental property and potential legal fees if issues arise.
Insurance
Average Cost: $1,075 per year
MoneyGeek's research shows that the average premium for $100,000 of coverage is $1,075. That's a reasonable estimate — the average rental in the U.S. costs $75,000 per unit and is valued at $119,000.
Insurance for landlords also includes income replacement, which is crucial because there are various reasons you might not be able to rent out a unit. Many landlords save the cost of insuring belongings by requiring their tenants to carry renter's insurance.
Screening and Background Checks
Average Cost: $35
Our experts cited failure to screen tenants as the most significant landlord mistake. There is no reason to forego screening — most landlords pass on the cost of screening to tenants and include it in the application fee.
A TransUnion SmartMove study found screening to be very cost-effective. That $35 report could save you $3,500, the average cost of evicting a tenant who doesn't work out.
Marketing the Property
Average Cost: $0 to $1000s
There are many free places to advertise your rental — sites like Apartments.com and Rent.com, for instance. Other sites charge less than $50. Newspaper ads cost more, and advertising with a real estate agent can cost one or two months of rent.
You might also choose to place a "for rent" sign in front of the building, print and display fliers in the neighborhood or ask other good tenants for referrals. Advertising is not the main expense of vacancy. The highest cost is usually every week or month the place goes unrented.
Potential Legal Issues
Average Cost: $225 per hour
The most common landlord legal issues involve security deposits, nonpayment of rent, evictions, liability and unwritten arrangements. But you can head off the need for an attorney by screening thoroughly, putting everything in writing, having adequate insurance coverage, maintaining the property and knowing local landlord-tenant laws. If you don't have a property manager, these are common practices that you will most likely already be aware of.
Getting Your Property Ready
Before renting your property for the first time, make sure it's safe for tenants. Hire a professional to make sure electrical, heating and plumbing systems work.
Test all appliances and smoke detectors. Fix holes, leaks and cracks. Change the locks. Make sure stairs, decks and railings are strong.
Consider the home's appeal — get rid of bad smells, landscape the yard and clean windows, floors, walls, cabinets, and storage areas. Replace paint and flooring if you can't make them look fresh with cleaning alone.
Tenant-Proofing
You can minimize repair, replacement, and maintenance costs by tenant-proofing your rental. Tenant-proofing refers to choosing durable finishes and furnishings and taking measures that can prolong the life of a property.
Install durable bamboo, vinyl or laminate flooring: Carpet stains and natural wood floors get damaged easily. It's also best to get rid of loose rugs which can be a liability issue if someone trips.
Install door stoppers: It's probably unrealistic to expect your tenants to politely and carefully open every door, every time. Door stoppers protect your walls and doors if someone enthusiastically flings a door open.
Paint with glossy, washable products: Durable, glossy paint costs a bit more, but careless tenants can destroy cheaper matte paint quickly. It's better to wipe down dirty walls than repaint every time.
Tenant-proof your lease: One of the most effective ways to tenant-proof your rental is to have a strong lease. Don't allow tenants to hang anything on the walls that requires puncturing the surface. Require them to inform you of any leaks or water damage which can cause mold.
Performing a Maintenance Check
Periodically, you'll want to conduct a maintenance check — either between tenants or twice a year if you have long-term tenants. A check can help you catch problems early when they may be cheaper to fix. It can also help you head off injuries and possible liability and understand how well your tenant cares for the rental.
Items to do Maintenance Checks
---
Seasonal tasks: Some routine maintenance items come up every year — for example, changing HVAC filters, cleaning and inspecting chimneys, clearing gutters and turning sprinkler systems on and off. Plan your maintenance checks around these tasks.
Preventative maintenance: Recaulking bathrooms, repairing screens and flushing your water heater can prevent water damage and pest problems. The internet is full of checklists for new homeowners that tell you what to do each year. Aim to do half of them every six months to keep the unit in good working order.
Health and safety: Test your smoke detectors, CO2 detectors and fire extinguishers. Removing or disabling smoke detectors is illegal in most states. Make sure external door, gate and window locks work.
Tenant compliance: Your maintenance check is an excellent opportunity to see how well a tenant treats the property and complies with your rules. Common violations include unapproved pets, roommates and sublets. However, you can't sneak up on tenants — you only have the right to enter the property with "reasonable" notice or in case of emergency.
Finding Your Tenant
Many new landlords underestimate the importance of finding a good tenant. Consider that the cost of turning over a unit, according to the National Apartment Association, runs between $1,000 and $3,000. That does not count the cost of a vacancy when no rent comes in.
Nearly half of all landlords have also had to ask a tenant to leave early. Look for good tenants who pay their rent, care for the property and stick around for years. The following tips can help:
1
Freshen Up
You'll have difficulty attracting a conscientious tenant if your property looks uncared-for. Better properties get more applications, and that allows you to be pickier. A home that's in great shape also encourages tenants to respect it.
2
Ask Around
Word of mouth goes a long way toward finding the right person. Ask people you respect if they know anyone looking to rent. If you have other good tenants, ask them to refer friends. You can sweeten the deal by offering a finder's fee.
3
Advertise Online
There are many ways to advertise online for free or at a low cost. Clean and stage the unit and take great photographs or include a video tour. Include neighborhood amenities and pictures of the neighborhood.

Make sure your ads have pertinent information about your pet policy and rules about smoking, parking and guests so those who don't qualify don't apply.
4
Screen, Screen, Screen
You can eliminate some unsuitable candidates with a few questions upfront. These include queries about roommates, pets, smoker status and reasons for moving from their previous rental. Be sure to ask everyone the same questions to avoid discriminating based on credit.

Next, order credit, criminal and eviction reports. Finally, contact the past landlords of your best potential tenants and ask about their payment history, relationships with neighbors and the condition of the property upon their exit.
Drawing Up a Lease
You might be tempted to grab a boilerplate lease agreement from an office supply store and call it good. However, that could cost you in the long run. A good lease is part of tenant-proofing your property — if you rely on verbal arrangements, or a situation comes up that your boilerplate lease does not cover, you'll have a tough time challenging bad tenants in court.
1
Start with a general lease
Include the basics when writing, formatting and recording a lease which complies with state law. Use simple language rather than legalese, and modify the document depending on the property and tenant.
2
Cover key topics
Headings should cover the most important provisions of your arrangement: Leased Property, Term, Rent, Deposit, Utilities, Occupancy, Tenant Rights and Responsibilities, Landlord Rights and Responsibilities, Disclosures, Lease Termination and Governing Law.
3
Protect your property
Tenant Rights and Responsibilities covers what tenants cannot do with the property — for instance, making any permanent changes, smoking indoors, having pets, engaging in illegal activity, adding roommates without permission and removing appliances.

It should also cover things tenants are obligated to do — watering the yard, notifying the landlord of damage or safety issues or explaining extended absences.
4
Avoid litigation
Disputes concerning security deposits are the most common reason landlords and tenants end up in court. Be very specific about what constitutes tenants' damage and what is normal wear and tear.

Follow state rules about depositing money and paying interest if required. Spell out the date when a deposit will be returned to the tenant.
Understanding Your Rights
Property rental is regulated at the federal, state and local levels, and you'll always want to exercise your rights in accordance with the law. You have responsibilities toward your tenants, but you also have the right to conduct your business and earn a profit. Specifically, landlords have the right to:
Screen applicants
Collect rent deposits and payments for amenities like parking
Enter the tenant's unit with notice or in an emergency
Evict tenants
Use the security deposit for unpaid bills or repairs
Dealing With Poor Tenants
The best way to avoid tenant-related headaches is to screen them carefully. But even the most judicious landlords can end up with a nightmare situation. Certain strategies can alleviate contentious scenarios and inspire tenants to shape up or ship out.
1
Analyze the problem
A tenant who is temporarily behind on rent is different from one dealing drugs in the kitchen. First, determine what the problem is. If your tenant isn't paying rent, is there a dispute about repairs? Did the renter have a financial emergency? Can you give tenants a chance to catch up with rent?

It's essential to keep a log of problems and inform tenants in writing what you want them to do and when they must do it. For instance, a written document should specify that rent should be paid by the 30th of the month or no loud noises should come from the unit after 10 p.m.
2
Work with the tenant
Remind tenants of their lease provisions and the consequences of breaking them. Get a commitment from them to abide by the rules. If a tenant has broken a rule concerning an unauthorized pet or roommate, for example, your first recourse should be giving the tenant a chance to "cure" the problem.

You may want the pet to be out of the unit by a specific date. Or you can offer to collect a pet deposit and move on.
3
Ask a tenant to leave
If you can't arbitrate the problem, your next step is to ask the tenant to terminate the lease early and move out voluntarily. Some landlords even offer to return the deposit or pay moving costs because that's cheaper than the cost of eviction.
4
Use eviction as a last resort
If all else fails and you have to evict, make sure you have documented the broken lease provisions. Make notes after every phone call and keep copies of your letters to the tenant.

You'll need to show a court that you have a valid reason for the eviction and that you attempted to compromise or reason with the tenant. You'll also need to deliver a formal eviction notice, file a statement with the court, attend the court hearing, get the tenant out of the unit and (hopefully) collect money due for rent or damage.
Dealing With Legal Issues
The best way to avoid costly legal issues is to address them from the beginning. It may be worth hiring an attorney to prepare your first lease so that you and your tenants know exactly what's expected, what your rights and responsibilities are and what will happen if lease terms are broken. Having a solid and specific lease, in addition to screening tenants carefully, can prevent all sorts of expensive problems down the road. Here are some additional tips.
1
Don't discriminate
It's essential to screen your tenants, but you must comply with fair housing laws. You must screen every applicant the same way and treat them identically.

Avoid illegal questions — don't, for instance, ask a pregnant woman when she plans to return to work or a man with a disability about his disability unless you want to be sued or fined.
2
Respect tenants' rights
Tenants have rights and the right to privacy. You can't just drop in at any time or enter without permission.

Also, make sure your late charges are fair — courts won't accept excessive charges. If tenants violate your rules, give them written notice and let them know what they need to do and when they need to do it.
3
Don't misuse security deposits
Security deposits should not be commingled with your personal funds. You can't spend them on anything except to correct damage caused by tenants.

Security disputes are the most common point of issue in landlord-tenant disputes. Landlords who delay returning security deposits or use deposits to correct normal wear and tear lose in court.
4
Stay informed
If you end up in court, you can expect to pay $200 to $500 an hour for legal representation. You can avoid making ignorant mistakes by taking a landlord class at your local college or even online.

Alternatively, hire a property manager to take care of tasks you're not qualified to perform.
Expert Insight on Becoming a Landlord
MoneyGeek spoke with property investors, property managers, real estate agents and lawyers to gain additional insight.
What is the biggest mistake you see new landlords make?

What is your best tip for people who want to grow wealth through residential rental property investing?
Gabrielle-Loren Shutter
Sales Partner at Amalfi Estates
Jennifer Ward
Founder of House Buying Mamas
Eric N. Klein
Principal Attorney of Klein Law Group
Baron Christopher Hanson
Lead Consultant and Owner of RedBaronUSA.com
Additional Resources for First-Time Landlords
From non-profits to landlord schools, legal websites and property management software, a variety of resources are available for first-time landlords.
About Gina Pogol
---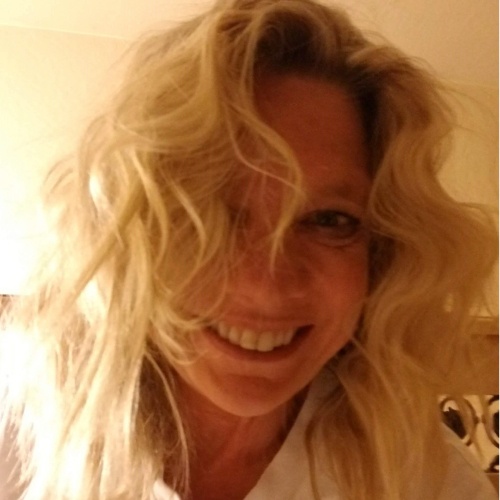 ---