Guide to Vaccinations: Costs, How-Tos and Their Importance
Featured Experts

Vaccinations help to prevent the spread of dangerous illnesses in everyone, from infants to seniors. Many people, however, may not be aware of when or how to get recommended vaccines.
If you and/or your children are getting vaccinated, it's important to review your finances and develop a plan for immunizations. Then, you can protect yourself, your loved ones and the surrounding community. Learn more about how to pay for vaccines, how they work and reasons to vaccinate from medical professionals.
Paying for Vaccines
While vaccines can be expensive, your health insurance may be able to cover certain immunizations with the Affordable Care Act (ACA). For example, an ACA Health Insurance Marketplace plan could mean you won't have to pay deductibles and copays for measles, influenza and hepatitis A and B.
If you are 65 and older, you can use Medicare to get hepatitis B, influenza and pneumonia vaccines for free. If you have children younger than the age of 19, you could use the Vaccines for Children Program (VFC) to help pay for vaccines.
VFC is run by the Centers for Disease Control and Prevention (CDC) and provides physicians with Advisory Committee on Immunization Practices (ACIP) recommended vaccinations to distribute to children who are one of the following: underinsured, uninsured, eligible for Medicaid or of American Indian or Alaska Native descent. The vaccines are at no charge for an eligible child, but parents may be charged an administrative fee for their children's vaccinations through VFC. Speak with your VFC state, territory or city coordinators for more information.
Costs of Vaccines
Vaccine costs may depend on your age or your children's age and what type of vaccine you're getting. Some are much more expensive than others, with adult vaccines costing more than children's vaccines. The price can vary each year, depending on how much vaccine manufacturers are going to charge. The table below shows the CDC price per dose as of March 2021.
Does Health Insurance Cover Vaccine Cost?
Health Insurance Marketplace and most other private health insurance plans typically cover certain vaccines. They also may not charge a copayment or coinsurance when administered by an in-network provider, even if patients have not yet met their yearly deductible.
The vaccinations covered by most health insurance are hepatitis A and B, herpes zoster (shingles), human papillomavirus (HPV), influenza, measles, mumps, rubella, meningococcal (meningitis), pneumococcal, tetanus, diphtheria, pertussis and varicella (chickenpox).
Medicare Part B may pay for the flu vaccine, pneumococcal vaccines, hepatitis B vaccines and vaccines directly related to the treatment of an injury or direct exposure to a condition or diseases like tetanus or rabies.
Medicare Part D plans will typically identify covered vaccines through formularies, which must include all of the commercially available vaccines, except the ones covered by Part B. Medicare Part D — or Medicare Advantage Plan Part C that provides Medicare prescription drug coverage — may cover vaccines like MMR, shingles and Tdap.
You can check with your state's Medicaid agency to see what types of adult vaccinations they will cover. And if you are in the military or a military dependent, you are eligible for TRICARE, which covers vaccines on the CDC recommended schedule.
If you don't have any coverage, you can go through the VFC program to get vaccines for your children and check on your state health department website for places offering low- or no-cost vaccines, or use the "Find Your State's Immunization Programs" map below.
How Much Do Vaccines Cost Without Insurance?
Without health insurance, you could be paying hundreds of dollars depending on the type of vaccine you're getting and the dosage you need.
If you do have insurance, vaccines could be free if they qualify under Health Insurance Marketplace plans, or they may cost the price of your copay. You can enroll in Marketplace health coverage through the government during open enrollment periods.
If you do not have insurance, then you can research your state's health department website to see if it offers low- or no-cost vaccines at vaccination sites. Another option to help lower your vaccination costs is to call different clinics and compare prices. You could also try to negotiate with a clinic to reduce your costs.
Vaccine Spotlight: COVID-19
The COVID-19 vaccine is the newest vaccine meant to combat the coronavirus. Each state is handling its own vaccine rollout. Typically, healthcare and first responders are eligible to get the vaccine first, followed by seniors, people with underlying health conditions and then adults depending on their age (if they haven't already gotten it, older people will get it first).
The COVID-19 vaccine is available for the highest-risk people first.
The federal government is providing the vaccine for free in 2020 and 2021.
Based on large clinical trials, the COVID-19 vaccine has proven to be safe.
Common Questions About the COVID-19 Vaccine
Here are some of the common COVID-19 vaccine questions you may have.
Should I Get a Vaccine?
When deciding whether you should get a vaccine, do your research and consult with your physician. They will tell you the recommended vaccines and if you are eligible. Ask them about risks and side effects you should be aware of, and tell them if you've had any adverse reactions to vaccines in the past.
Am I Eligible for a Vaccine?
Some factors could affect your eligibility for vaccines. When you or your children get a vaccine, let your healthcare provider know about any health issues. For example, if you have certain allergies or you've had allergic reactions to vaccines in the past.
If you are a parent, let your vaccine provider know if your child has had seizures or other nervous system problems, Guillain-Barré Syndrome or severe pain or swelling after a previous dose of a vaccine that protects them from tetanus or diphtheria.
For women who are pregnant, you should also inform your healthcare providers about your pregnancy. The COVID-19 vaccine may not be approved for pregnant women since the trials did not include women who were pregnant or breastfeeding. However, thousands of pregnant women have taken the COVID-19 vaccine, and no significant problems have thus far been reported.
What Vaccines Do You Need?
You can talk to your healthcare provider about what vaccines you need and at what age. But if you're an adult, it's recommended to get the flu shot every year and the Tdap vaccine once if you didn't get it as an adolescent, and then a tetanus, diphtheria (Td) booster shot every 10 years.
If you are a woman, you should get the Tdap whenever you are pregnant at 27 to 36 weeks, preferably.
The HPV vaccine is recommended for preteens at 11 or 12 years old and everyone younger than 27 years old if they have not yet been vaccinated.
For seniors, consider getting vaccines for the flu, MMR, meningococcal, Td or Tdap, shingles, varicella, zoster, pneumococcal polysaccharide and pneumococcal conjugate.
Immunization Schedules
For vaccines to be as effective as possible, it's best to get them at the right times as recommended by medical professionals. Vaccines can be administered at private hospitals, community healthcare clinics, pharmacies and colleges and universities.
Vaccinations for Families
Parents can ask their children's pediatrician what vaccines are recommended and when. The pediatrician can provide parents with a schedule and the vaccines children should get. For example, the schedule may recommend children get the vaccine for diphtheria, tetanus and acellular pertussis at two months, four months, six months, 15-19 months and four to six years of age.
Adults helping their elderly parents can ask a healthcare provider which vaccines are recommended for seniors and when they should get their immunizations.
If you plan to take your children or parents to get their vaccinations, you will need their health insurance cards and possibly a photo ID for your parents, depending on where you're getting the vaccine.
Infants, Children and Teens (birth to age 18)
Vaccinations for Individuals
Vaccinations for 17 different diseases are available for adults. Individuals can ask their doctor to administer vaccines or get them at health clinics, hospitals, government-run vaccination sites and retail stores, depending on the specific vaccine.
When getting a vaccine, especially at a government-run site, you should bring your photo ID. You should also take your health insurance card if you have one.
The recommended vaccinations for individuals include chickenpox, diphtheria, influenza, hepatitis A, hepatitis B, Hib, HPV, measles, meningococcal, mumps, pneumococcal, polio, rotavirus, rubella, shingles, tetanus and whooping cough.
Young Adults (age 19–24)
Google sheet
There was a problem accessing the Google sheet. Verify the sheet info and the sharing permissions
Adults (age 19 and older)
Google sheet
There was a problem accessing the Google sheet. Verify the sheet info and the sharing permissions
Seniors (age 65 and older)
Google sheet
There was a problem accessing the Google sheet. Verify the sheet info and the sharing permissions
Military
Google sheet
There was a problem accessing the Google sheet. Verify the sheet info and the sharing permissions
Vaccinations for Travelers
If you are going to a foreign country, you may need to get vaccinated at least a month prior to your trip. There are nine non-routine vaccines available to travelers, including adenovirus, anthrax, cholera, Japanese Encephalitis (JE), rabies, smallpox, tuberculosis, typhoid fever and yellow fever. Use the Centers for Disease Control and Prevention (CDC) traveler's health tool to help you identify the vaccines you may need and the potential health risks at your destination.
The costs can be quite expensive, so it's best to go through your health insurance or shop around at different clinics if you don't have insurance. You can call your insurance provider to find out if your insurance covers travel vaccines.
How Vaccines Work
Vaccines work by helping the body develop immunity to a certain infection. The vaccine imitates the actual illness, causing the immune system to produce antibodies that can fight the real condition. When you receive a vaccine, you may develop symptoms associated with an infection, such as a fever, but this does not mean that you have contracted the illness itself.
Depending on your immune system, you may react differently to the vaccines than your friends or family members. If you are vaccinated, then you are protected from getting the disease and passing it onto other people.
What Are in Vaccines?
Vaccines may contain preservatives, adjuvants, stabilizers, residual cell culture materials, residual inactivating ingredients and residual antibiotics.
Here are the most common types of vaccines available to people and the diseases they prevent.
Types of Vaccines

What It Prevents

COVID-19

Coronavirus

DTaP (for children younger than 7)

Diphtheria, tetanus and whooping cough (pertussis)

Hepatitis B

Hep B infection (inflammation of the liver)

Hepatitis A

Hep A infection (a liver disease)

Haemophilus influenzae type b (Hib)

Hib (a bacterial illness)

Human Papillomavirus series (HPV)

Certain types of cancer, such as cervical and genital cancers, and genital warts

Influenza

Flu

Meningococcal conjugate

Infection of the bloodstream or meningitis

MMR

Measles, mumps and rubella

Polio

Polio (a disabling and life-threatening illness)

Pneumococcal (PCV)

13 types of infections (including ear infections and pneumonia) caused by bacteria

Rotavirus (RV)

Severe diarrhea in children

Tdap (for older children and adults)

Tetanus, diphtheria and whooping cough (pertussis)

Varicella

Chickenpox

Zoster

Shingles
Vaccine Effectiveness
For many vaccines, you will need to have them once, while others require a booster shot, and some require a dose per year. You can ask your doctor about how long a vaccine will last and when you need to get another one, if necessary.
Expert Insight on Vaccines
MoneyGeek spoke with several medical experts on vaccines, why they are important and how they help communities stay healthy.
Why should people get vaccinated?

What common safety concerns should people know about when it comes to vaccinations?

What are the most important things that parents should know about vaccinations?
---
Aaron Eli Glatt
Chair of the Department of Medicine and Director of the Division of Infectious Diseases at South Nassau Communities Hospital
Peter Bailey, MD
Family Practice Physician and Expert Contributor for Test Prep Insight
Cigal Shaham
Attending Pediatrician at Miracle Mile Pediatrics
Scott Topiol
Certified Emergency and Public Health Nurse
Trisha Gum
Partner and Founder of Film & Ink Law Group PC
---
Resources for Vaccines
There are many resources to help you with vaccines. Here are some helpful links so you can be well-informed about vaccines and their costs.
About the Author
---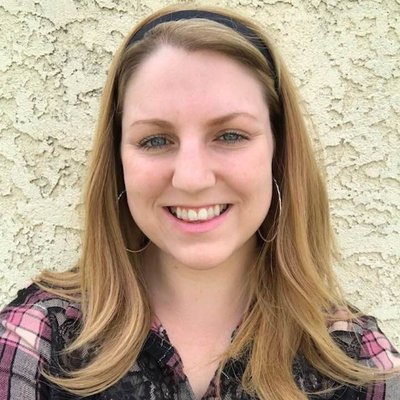 ---