How Much On Average Do People Spend On Braces?
The average cost of braces in the U.S. ranges from $5,000 to $6,000. That said, actual prices may vary depending on the treatment necessary and the type of braces. Other contributing factors to cost could include the patient's age in terms of being a minor or an adult, whether they have insurance and the length of treatment. Uninsured, some individuals may pay as little as $3,000, while others have to spend up to $10,000 for treatment.
Loading...
Different Types of Braces and Their Average Costs
When talking about braces, most people think of the standard metal brackets covering the teeth. While this is the most common type of braces, other options are available on the market, made from different materials. The kind you get will affect the amount you pay for the treatment.
For instance, the cost of metal braces averages $3,000 to $7,500. It is the most affordable option. On the other hand, lingual braces are the most expensive type, averaging $5,000 to $13,000.
The table below shows how prices may vary based on the type of braces. It is essential to note that the costs of braces displayed are before insurance and all-inclusive, encompassing the consultation, servicing and adjustments.
Type of Braces

Description

Average Cost*

Standard braces, also known as traditional braces,
are made of metal brackets bonded to the front of
the teeth, wires connected to the brackets to guide
teeth movement and elastics attached to hooks on
said brackets to apply pressure.

For this type of braces, dentists have to tighten the
braces every few weeks as the patient's teeth shift.
Depending on the severity of the issue, a patient
may have to wear metal braces for months or even
years.

Generally, lingual braces are similar to standard
braces. They have the same materials and
components, positioned conspicuously behind
the teeth. For this reason, lingual braces are an
excellent option for people who want their
braces to be nearly invisible.

That said, lingual braces tend to be the most
expensive compared to other braces due to
the more delicate and time-consuming
application process.

The main factor differentiating ceramic braces from
standard braces is appearance. Instead of metallic
silver or gray, the brackets can be clear or tooth-
colored. Because of this, they are less visible. That
said, it is also possible to change the color of the
braces' components. These include brackets,
wires and elastic bands.

In comparison, ceramic braces are more expensive
than metal braces. However, they can be cheaper
than lingual braces.

Patients typically have to wear ceramic braces for
about a year and a half to three years to straighten
their teeth.

Invisalign is made from a blend of plastics to create
clear tray aligners, making nearly invisible braces.

An orthodontist creates custom Invisalign braces
based on a mold of the patient's bite. Then, the
trays can be replaced every one to two weeks.

Despite the different appearance, Invisalign works
the same way as other braces. It puts pressure
against certain parts of the teeth to straighten
them over time.

Unlike other braces, Invisalign can easily be
removed throughout treatment for eating,
drinking hot beverages and other reasons. The
patient only has to wear their trays for
approximately 20–22 hours per day.
All costs stated above are based on out-of-pocket expenses and do not take into consideration insurance costs.
The Differences Between Adult and Children Braces
Around four million people in the U.S. wear braces to correct teeth problems, such as bite issues, crooked teeth and crowding. The length of treatment typically lasts one to three years. However, certain factors like the patient's age may affect the treatment period.
Whether an adult or a child, it is never too late to get braces. However, the treatment may vary. For instance, adults may have to wear braces for longer since their teeth and jaws are more mature and fully developed.
The cost of braces is also more expensive for adults. On average, an adult pays $4,800–$7,135 for braces. Meanwhile, the average rate for children is $4,685 to $6,500.
There are various reasons why adults tend to pay more. For instance, adults are more prone to having gum diseases, bone loss and missing or damaged teeth. Thus, they may require more procedures throughout treatment.
Emergency and Additional Costs
The average costs of braces included in MoneyGeek's review are based on all-inclusive treatments, including consultation, servicing and adjustments. However, there may be additional costs for other services and emergencies.
There are no set costs for these services. Typically, they vary widely from state to state and professional to professional. The patient's age may also play a significant role in determining additional costs.
The table below shows other services a patient may need and the average cost of each.
| Services | Average Costs |
| --- | --- |
| Initial Visit | $100–$200 |
| Dental X-Ray | $10–$250 |
| Retainers | $200–$1,000 |
| Replacement Retainers | $100–$500 |
| Bracket Repair | $25–$50 |
| Archwire Repair | $25–$100 |
| Spare Metal Molar Band | $50–$75 |
COST OF REMOVING BRACES
Removing braces also comes with a cost. Depending on the type of braces, this procedure can cost anywhere from $60 to $250 on average.
Cost of Braces With Insurance
Dental care can be expensive. There are ways to reduce your expenses, such as having dental insurance.
Typically, standard dental insurance covers preventive services, basic services like fillings and major procedures like braces. The amount the insurance company pays in the event of a claim depends on the type of service.
Generally, insurance providers cover 100% of preventive services but 70%–80% for basic services. Meanwhile, coverage for major procedures like getting braces is usually only 50%.
You can use the table below to get an idea of how much braces will cost if you have insurance. Note that the rates used for comparison are estimates based on insurance coverage of 50%.
| Type of Braces | Cost With Insurance |
| --- | --- |
| | |
| | |
| | |
| | |
GET DENTAL COVERAGE WITH YOUR HEALTH INSURANCE
Dental care is important for overall health and well-being. However, there are certain services and procedures that can be expensive. Having dental coverage can help reduce the costs. MoneyGeek determines the best healthcare plans with great dental coverage.
Cost of Braces FAQs
There are multiple factors affecting the cost of braces. To help you get started, MoneyGeek answers some of the commonly asked questions about braces and average costs.
Consulting with Experts
Depending on the type of braces and the necessary treatment, braces can be costly. MoneyGeek consulted industry experts to provide insights that may help you navigate your purchase.
How can an individual reduce the cost of braces?

How can a person determine which type of braces is best for them?

What are the benefits dental insurance offers?
Casey Kestina
Practicing Medical Doctor in Family Medicine & Medical Research
Whitney DiFoggio
Registered Dental Hygienist & Co-Founder at Happy Teeth & Founder of Teeth Talk Girl
Related Content
Insurance can help protect your overall health. The following MoneyGeek pages can help you better understand health insurance to maximize the benefits it offers.
About Nathan Paulus
---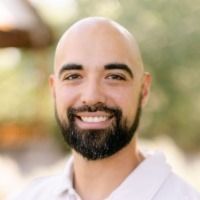 ---