Veterans need access to affordable and reliable transportation services to take jobs, receive medical care and visit loved ones. Having a reliable way to arrive at a destination can be one of the surest ways to transition back to civilian life and attain benefits earned through service. Older veterans can also obtain a lifeline to their communities through transportation and driving their own cars. There are many government agencies, nonprofits, grants and veteran service organizations that can help.
Where Vets Can Find Transportation Help
Many veterans suffer from visual and physical impairments due to a disability, sickness or injury sustained during service. Those living in rural areas may face additional challenges in meeting their transportation needs, lacking the means to have access to cars, buses and other ways of getting places. With an increasing number of older veterans, mobility matters more than ever, but a network of organizations and programs offers options.
Government Programs
The U.S. Department of Veterans Affairs offers a variety of assistance programs for vets in need. Through joint efforts with community transportation providers, government agencies, nonprofits and many others, you may be able to qualify for help.
Nonprofits
More than 45,000 nonprofit organizations have been established to help U.S. military veterans and their families. Many organizations focus specifically on increasing the range of available transportation options. From delivering minivans to offering airline tickets and snowmobiles, such nonprofits provide services and support which can help.
Transportation Benefits and Discounts
Whether you're traveling by car, bus, train or plane, transportation discounts are often available to veterans and active duty military members. When it comes to car insurance rates and car loans, certain insurers also offer coverage and benefits.
Commuter and Long-Distance Travel
Car Insurance
If you are storing your vehicle on a military base or driving your vehicle less while serving overseas, your auto insurance rates may be more affordable. Generally, active-duty members are likely to obtain steeper discounts from insurers, but veterans may be eligible for discounts, too. Here are a few insurance companies for military members.
USAA: USAA is often the go-to insurance company for military members and veterans. You'll get lower rates, multiple discount options and highly-rated customer service. You'll also have a dedicated agent who can answer any of your questions.
Geico: While USAA caters its policies to service members, Geico offers major discounts. As a military-friendly insurance company, it offers up to 15% off your monthly premiums.
Esurance: Esurance allows active-duty military members to cancel their policies without any penalties if they're called to active-duty. Upon return, it's relatively easy to reinstate your insurance.
Car Loans
Veterans are often eligible for extra financing and support. When it comes to buying a vehicle, it's no different. Depending on your needs, there are various options.
USAA: From getting preapproved to signing hefty documents, USAA's policies are specifically tailored for military members, a relative of someone in the military and veterans.
Pentagon Federal Credit Union: These government-backed loans offer competitive interest rates with little to no down payments. Backed by the US Department of Veterans Affairs, they are available to qualified vets and others.
Expert Insight on Transportation Support Options
Are there national or state-level programs that can help veterans access transportation support easier?

Transportation assistance in rural areas can be especially difficult. How would you recommend that veterans get the support they need?
John Kleindienst
Voluntary Services Director at Disabled American Veterans
Shawn Kallmeyer
Mobility Manager at Veterans Affairs' Greater Los Angeles Healthcare System
Additional Resources
If you are an active-duty military member or a veteran, other organizations can help. Here are some of the best resources available for helping you access the care and benefits you deserve:
About Christopher Murray
---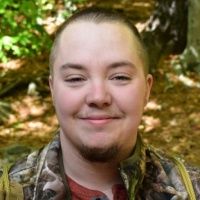 ---