Some people are born with conditions like autism spectrum disorder (ASD) or epilepsy, while others develop disabilities due to brain injuries or age-related diseases like Alzheimer's. Neurological disorders can impair vision, hearing, mobility, communication, and cognition. Depending on the severity of the disability, driving may or may not be possible. Learn more on considerations and strategies to prepare for getting behind the wheel with a neurological disability and how to shop for the right auto insurance.
Determining Driving Readiness
It can be hard to know if someone with a neurological disability is able to drive safely. Safe driving requires a complex set of motor, cognitive, visual and judgment skills. Clinical assessments and driving tests can help determine if someone has the necessary capabilities to get behind the wheel.
A Sense of Independence
Driving can give people with neurological disabilities a sense of independence and freedom. Greater mobility gives people tangible access to employment, education, health care and social activities. Especially in suburban and rural areas where public transportation may be limited, driving can allow people to reach their destination easily.
Snapshot: Individuals With a Neurological Disability Can Be Safer Drivers
---
Research suggests that some drivers with neurological disabilities may actually be safer drivers than people who do not have a condition. In a study from the Children's Hospital of Philadelphia, drivers with ASD were 45% less likely than other young drivers to get a moving violation, and 83% less likely to have their license suspended. Drivers with ASD were also less likely to crash due to unsafe speed.
The Guardian's Role
Teaching someone else how to drive can be both nerve-wracking and exciting. But parents or guardians of people with neurological disabilities may face extra hurdles in supporting their student drivers.
1
Get a professional evaluation
Staying objective in relation to the neurological condition of a loved one can be hard for parents or caregivers. Certified professionals can take the emotion or family dynamic out of the equation and provide neutral, fact-based assessments to determine whether somebody can safely drive.
2
Research the requirements
People with certain conditions or disabilities may be required to take additional tests or have their vehicle modified. Before you get too far in the process, make sure you know the rules in your state.
3
Practice
Any new driver needs to practice, but drivers with neurological disorders may need to spend additional time getting accustomed to the road. Help your loved one gain practice by showing them how to drive on minor roads until they feel ready to handle any situation.
4
Model good behavior
Parents and guardians can set a good example by obeying the rules of the road and being courteous to fellow drivers. Teens or adults with neurological disabilities may need more explicit guidance.
Acknowledging Driving Challenges
Neurological disabilities have different characteristics and levels of severity, but several common features can make driving more challenging.
Information processing: People with neurological disabilities such as ASD may not be able to process information adequately. These challenges can make it hard to navigate or adapt to changing road conditions.
Motor skills: Neurological disabilities may limit drivers' hand-eye coordination, which can make operating a vehicle difficult, especially in more difficult road conditions. Braking, accelerating, turning, or handling curves may be especially tough.
Executive functioning: Drivers need to concentrate, process information, make quick judgments and adapt quickly. People with neurological disorders may lack these abilities, making it harder to follow traffic rules, focus, or anticipate danger. They may also struggle with unexpected events, such as a breakdown or detour.
Anxiety: Many drivers suffer from anxiety, but people with neurological conditions may find driving-related stress to be a bigger challenge. One bad experience, such as an accident or moving violation, can exacerbate fears.
Lack of social skills: Some people with neurological disabilities may lack social skills which can help them to interpret other drivers' gestures and actions.
Making a Plan
A good plan can help drivers with neurological disabilities to feel more comfortable behind the wheel.
1
Get a clinical evaluation
Visual, physical, and cognitive evaluations can shed light on whether someone is ready to drive. This foundational information should form the basis of a plan to get someone behind the wheel.
2
Take a behind-the-wheel assessment
For people who drove before the onset of a disability, a professional assessment of their driving capabilities illuminates any skill gaps.
3
Sign up for training
New or returning drivers need training to learn the basics. Experienced drivers need training to bridge any skill gaps caused by their disability.
4
Practice
Everyone seeking a driver's license benefits from practice. Time behind the wheel improves confidence, comfort, and driving skill. Log hours to keep track of progress.
5
Map out different scenarios
Bad weather, flat tires, mechanical problems and other issues can throw less confident drivers for a loop. Minimize the risks by staying prepared for any situation.
Driving Readiness Resources
Evaluations can help assess the driving readiness level of people with disabilities. Tests often include an assessment of reaction times, visual acuity, and decision-making or judgment skills. Several entities also provide or oversee adaptive technology for vehicles.
Obtaining a License
To get a driver's license, people with disabilities need to complete the same steps as any other driver. But they may need to get additional help from instructors, make special modifications to their vehicles or get special documentation showing their fitness to drive.
1
Take a written driver's test to get a learner's permit
People with conditions such as ASD may do better on written driving tests.
2
Take driver's education with a licensed instructor who specializes in disabled driving
Disabled driving lessons are tailored for people with physical impairments, including those caused by neurological disorders.
3
Choose a car with helpful features
Push-button ignition switches, power steering, power windows and locks, and automatic transmissions can all make driving easier.
4
Make necessary vehicle modifications
Some people with disabilities can drive safely but need to modify their vehicles to do so. Adaptive equipment may include hand controls or a second set of controls installed in the passenger seat. In a manual transmission vehicle, additional changes may be needed.
5
Take a road test
Drivers with disabilities who want to obtain a license can take their road test with a specialist in disabled driving.
Special Requirements
Driving rules differ for people with neurological disorders depending on the state. In some places, drivers with epilepsy must demonstrate they are seizure-free for some time and/or provide a doctor's assessment showing they are fit to drive. In other spots, doctors must report uncontrolled seizures to the Department of Motor Vehicles.
Handicap Parking Permits And Other Placards
Each state has its own rules and processes for people with disabilities to get handicapped parking permits. Typically, a state's Department of Motor Vehicles issues permits and placards. A doctor or other qualified healthcare professional usually needs to confirm a condition. Bumper stickers can also be used to indicate that a driver has a disability.
Additional Requirements
Some people with disabilities cannot manage their own affairs independently and need to have an appointed guardian make decisions on their behalf. In some states, people under complete legal guardianship cannot hold a driver's license. People with limited guardianship can usually keep or get a driver's license.
Purchasing Car Insurance
Finding the right car insurance is vital for people with disabilities. Insurers cannot deny coverage or charge higher rates based on a driver's disability, but some disabled drivers may choose to spend more to get comprehensive coverage. Car insurance rates can vary widely by carrier, so it's important to compare prices. People with disabilities may be able to save by staying on their parent's car insurance or bundling their car insurance with home insurance.
Getting Comfortable Behind the Wheel
Basic defensive driving techniques can help people feel safe behind the wheel.
Avoid distractions: More than 3,000 people are killed each year in the U.S. due to distracted driving. Don't text, talk on the phone, or even play loud music while driving.
Get comfortable with your vehicle: Make sure you are completely at ease with your car before going out on the road, especially if you have made unique modifications.
Avoid unsafe conditions: If the roads are slick or slippery due to inclement weather, try to avoid driving. If you have trouble seeing at night, aim to arrive at your destination before dark.
Follow the rules: Stick to speed limits and observe the rules for turning, yielding, and stopping.
Acknowledge the risks: Talk openly with your doctor and family members about your condition and make sure they agree it is safe for you to drive.
Avoid driving on certain medications: Some medications have side effects that can impair your driving. Discuss any new medication with your doctor or pharmacist to make sure you understand the potential risks.
Make an emergency plan: Getting into an accident or getting lost can be scary and disorienting. Make sure to know who to call and what to do in emergency situations.
How to Prepare
Drivers are often required to process multiple inputs simultaneously, including stopping at traffic lights, switching lanes, and staying focused on the road. People with ASD or other neurological conditions may fixate on one thing or struggle to filter out unnecessary stimuli. Developing strategies to process information can help.
1
Break down tasks into bite-sized chunks
Breaking down the complex task of driving can help drivers learn the building blocks on a more manageable scale.
2
Prepare for the unexpected
Adapting to unforeseen situations is an integral part of learning how to drive.
3
Train with a Certified Autism Specialist
Driving presents numerous challenges for people with neurological conditions like ASD. Specialists can help drivers process stimuli and manage the challenges.
How to Be Supportive
Parents and guardians may have to make a concerted effort to adjust their expectations for potential drivers with neurological conditions.
1
Don't force it
Driving may not be the right move for everyone with a neurological condition. Parents and guardians can be supportive by accepting that their child or loved one may not be ready to drive, now or ever.
2
Be patient
Parents and guardians may need to set longer timeframes—or abandon schedules altogether—when working with someone who has a disability. Students with neurological disorders may need to take frequent breaks or shorter driving lessons.
3
Retrace old ground
Driving familiar routes can help people with neurological disorders to feel more confident and relaxed.
4
Stay calm
Student drivers with a disability may need extra coaching to stay calm when other drivers break the rules or drive aggressively.
Expert Insight on Driving for Individuals with Special Needs
What is the value of driving for people with neurological disabilities?

What policies, programs, strategies or individual actions can enable people with neurological disabilities to drive?
Andrew Arboe
Director of Community Outreach at Planning Across The Spectrum
Matt Abisamra
Driving Program Supervisor, Assistive Technology Department at Shepherd Center
Additional Resources
Many organizations provide resources and support to people with neurological disabilities.
About Deb Gordon
---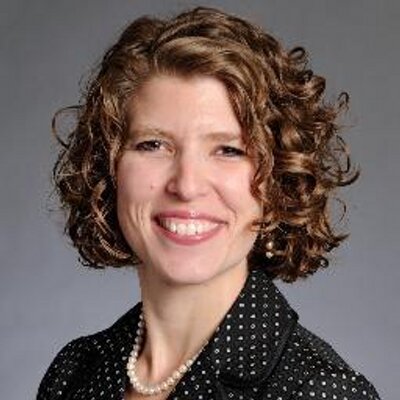 ---