How to Protect Your Car From Theft
Practicing basic preventive measures and installing anti-theft devices are the best ways to protect your car from theft. If your car is stolen, report it to authorities and notify your insurer.
Advertising & Editorial Disclosure
Last Updated: 12/5/2023
Edited by  
Rae Osborn
  |  
Car theft in the United States reached over a million reported cases in 2022, with financial losses surpassing $8 billion.
Taking a few simple, preventive measures can deter thieves from stealing your car. Anti-theft devices like remote kill switches and steering wheel locks can boost your car's security. Your insurer may also offer premium discounts for having them.
MoneyGeek's guide offers a detailed roadmap for protecting your car against theft.
Common Car Theft Patterns
Car thefts share commonalities based on offender motives, targeted locations and specific times of theft. Understanding these patterns can help you better anticipate your unique risk factors and take steps to mitigate them.
Offender Profiles and Methods
Car thefts often follow familiar patterns based on the offenders committing them:
These skilled individuals steal vehicles to resell them, either whole or for parts. They often target specific models, especially luxury cars, and use sophisticated tools to bypass security systems.

Typically, these are younger individuals who target easy-to-steal cars for the thrill of driving them without the intention to keep. They often abandon the vehicle after using it, sometimes causing damage.

This method involves the thief bumping into the victim's car from behind. When the victim gets out to assess the damage, the thief or an accomplice steals the car.
Location
Certain locations offer thieves more opportunities due to their accessibility, lack of surveillance or sheer volume of vehicles. Familiarize yourself with the areas most prone to car theft:
Shopping malls or entertainment venues where many vehicles are parked together can be prime targets.

Parking areas with quick access to major roads or freeways allow for a swift getaway.

Areas with multiple pedestrian entry points, poor lighting and limited surveillance can be vulnerable.

Poorly lit or secluded areas that provide thieves with cover may increase the risk of car theft.

Dense city regions, with their hustle and bustle, can provide cover for thieves.
Time
The time of day or year can also affect car theft vulnerability. Here's when you can expect higher odds of theft:
Darkness provides cover for thieves, leading to a rise in thefts.

Holidays and Special Events

Increased vehicle activity or extended parking times can heighten risks.

According to the NHTSA, this season records the highest number of vehicle thefts,
Preventive Measures
Routine vigilance and simple proactive measures can go a long way in keeping your vehicle safe from theft. The best deterrent is to make it difficult for thieves to access your car.
Basic Vehicle Security
Beyond locking doors, car safety encompasses where you park and the anti-theft systems you use.
Park Smart: Choose well-lit areas or secure garages. Thieves often target cars in dark, isolated spots.
Lock Up: Always lock your car, even if you briefly leave it unattended.
Key Control: Never leave your keys in the car or ignition.
Turn Off the Engine: Never leave your car unattended with a running engine. Always turn off the ignition and take the keys with you.
VIN Visibility: Display the vehicle identification number (VIN) on windows, mirrors and lights to make your car less attractive to professional thieves.
Securing Vehicle Contents
The valuables inside your car often attract thieves. Protect personal items, important documents and electronic equipment from break-ins with these tips:
Hide Valuables: Visible valuables like GPS devices, laptops or even spare change can tempt thieves. Store them out of sight or take them with you.
Trunk Storage: If you must leave items in your car, use the trunk. Place items in the trunk before arriving at your destination so potential thieves don't see you.
Documents: Never leave important personal documents in your car — especially those pertaining to vehicle ownership, which thieves can use to sell stolen cars.
Stereo Security: Consider using a removable faceplate for your stereo system. Taking it with you can deter potential thieves.
Advanced Security and Anti-Theft Devices
Advanced anti-theft devices can help deter theft and, in some cases, stop a theft already in progress. Manual interventions and sophisticated tracking systems offer multi-layered protection.
Manual Disabling Devices
Manual disabling devices offer a hands-on approach to car security. These devices physically impede a car's operation and are robust deterrents against attempted theft.
| Device | Description |
| --- | --- |
| Steering Wheel Lock | A bar that locks onto the steering wheel, preventing it from turning. It also acts as a visible deterrent. |
| Brake Lock | Locks the brake pedal, preventing your car from being driven unless the lock is removed. |
| Gearshift Lock | Locks the gearshift in place, preventing your car from being shifted out of park. |
| Tire Lock (or Boot) | A device that's clamped to a wheel, preventing your car from being moved. |
| Hood Lock | It prevents thieves from accessing your car's battery or engine components. |
| Battery Disconnect Switch | A switch that disconnects the battery, preventing your car from starting unless the switch is engaged. |
Automatic Disabling Devices
These devices can incapacitate a car's essential functions without manual intervention. So once they're set, you won't need to take additional steps to activate them.
| Device | Description |
| --- | --- |
| Fuel Kill Switch | Automatically cuts off the fuel supply if an unauthorized start is attempted. |
| Ignition Kill Switch | It prevents the ignition from starting unless a hidden switch is activated. |
| Starter Immobilizer | It disables the starter system, preventing your car from being started without the correct key or code. |
Remote Disabling Systems
Remote disabling systems allow owners to control and secure their cars from a distance.
| Device | Description |
| --- | --- |
| Remote Ignition Block | This allows you to remotely block the car's ignition system using a smartphone or computer. |
| Remote Fuel Cut-Off | It enables you to remotely cut off your car's fuel supply, immobilizing it. |
Car Alarms
Car alarms serve as an immediate alert system, drawing attention to unauthorized access attempts and deterring potential thieves with their loud sirens.
| Device | Description |
| --- | --- |
| Basic Car Alarm | It emits a loud sound when unauthorized access or movement is detected. |
| Two-way Alarm | This sends alerts to your remote when the alarm is triggered. |
| Alarm With Mobile Alerts | This alarm sends real-time alerts to your smartphone if your car is tampered with. |
Vehicle Tracking Systems
Vehicle tracking systems provide real-time location data, aiding in swift recovery in case of theft. These systems leverage GPS technology to ensure a vehicle's whereabouts are always within reach.
| Device | Description |
| --- | --- |
| GPS Tracker | This allows real-time tracking of your car's location using GPS technology. |
| Advanced Telematics System | This system combines GPS with onboard diagnostics to provide real-time location, speed and vehicle health information. |
What to Do if Your Car Is Stolen
Always prioritize your safety first, and do not try to pursue or confront the offender. Instead, promptly report the theft to the police and your insurance provider.
1
Prioritize Your Safety
If you suspect car theft, avoid chasing the thief using GPS or tracking software. This act is risky and can escalate the situation.
2
Gather Essential Information
Before reporting the theft, have these car details ready to expedite the process:
License plate number
Make and model
Color of your car
Distinguishing features like unique marks, stickers or modifications
VIN (Vehicle Identification Number)
3
File a Police Report
A police report is essential for car recovery and insurance claims. If your car has tracking systems, inform the police and your service provider. They can work in tandem to track and hopefully recover your car.
4
Contact Your Insurance Company
Inform your auto insurance provider about the theft and provide details as required. If you have comprehensive car insurance, it will likely cover the theft, but the coverage might vary based on your policy's terms and conditions.
WHAT IF YOUR CAR IS UNINSURED?
If your car is stolen with no insurance or lacks comprehensive coverage, you cannot receive financial compensation for the theft. Liability-only insurance only covers the other driver, not vehicle theft. Additionally, if the car is leased or financed, you are still required to make payments on the stolen vehicle.
FAQ: Car Theft and Auto Insurance
Auto insurance can cover the costs of replacing or repairing a stolen car, so make sure to understand your policy's specifics. Installing anti-theft devices can potentially lead to lower insurance premiums.
Car Theft Protection Resources
MoneyGeek has compiled a list of resources that can provide valuable information and support for car theft protection.
About Nathan Paulus
---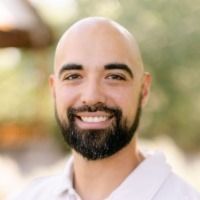 ---