The first time a teenager gets behind the wheel of a car, it can be scary for both them and their parents or guardians. Driver's education programs can help ease this concern by educating student drivers on the ways of the road and defensive driving techniques, along with giving them the confidence they need to take the wheel.
Offered by local schools, government programs, companies and private instructors alike, driver's education programs help build confidence and knowledge in new drivers so everyone can rest easy. Learn more with an in-depth look at the different types of driver's education programs available and ways of reducing teen car insurance premiums.
How

Driver's Education Can Prevent Accidents
---
Young drivers who do not participate in a driver's ed course are 24% more likely to be involved in an injury or fatal accident.
AAA found that teens who took a driver's ed class lowered the risk of getting in a crash by 4.3% and receiving a traffic ticket by 40%.
In an eight-year study of 150,000 teen drivers, 11.1% of those who took part in driver's education were in a car crash.
*Sources: AAA and University of Nebraska–Lincoln *
Making the Most of Your Driver's Education
Driver's education programs offer numerous benefits for students who successfully complete their programs and go on to become conscientious, careful drivers. Whether attending a safe-driving program through your local high school or via a community program, becoming an educated driver can prevent accidents, lower car insurance rates and help you feel more confident behind the wheel.
1
Lower insurance premiums
It's not uncommon to come across insurance companies that offer premium discounts for teen drivers who have completed a driver's education course. To ensure you and your teen can take advantage of this discount, ask your insurance provider if they require a specific course or if you're free to take one of your choosing prior to enrolling in a course.
2
Automobile knowledge
As part of training, many driver's education instructors now teach students about the basic mechanics of their cars. Some of the common skills developed include changing a tire, checking oil levels, replacing windshield washer fluid and changing air filters. Some courses also help students locate standard components, such as the oil pan and radiator.
3
Confidence
Learning the rules of driving under the watchful eye of a professional can help teens feel more confident about their abilities behind the wheel. It can also provide peace of mind to parents who know their child has the training and skills needed to drive safely in a variety of driving conditions including winter weather, construction and heavy traffic.
4
Rules mastery
It's one thing to read rules highlighted in the state's manual in preparation for taking the license exam and another to practice them in real time. Rather than simply studying theory, driver's education courses allow teens to practice the rules and perfect them before they take to the road independently.
5
Correct bad habits
Whether rolling through stop signs, misusing the passing lane, driving with distractions or not following rules regarding parking on a hill, a driving instructor can help identify these bad habits and correct them before they become ingrained.
What Types of Driver's Education Is Available and What Are the Costs?
Understanding the various types of driver's education programs available can help you and your teen driver make an informed decision about which one best serves your needs. Just because a program is free or close to home does not make it the best for your young driver. Consider the options highlighted below to figure out the next steps.
School Taught Programs
While driver's education programs based in high schools used to be readily available, shrinking budgets mean that many have been phased out. Schools that still offer this type of training usually focus solely on classroom-based instruction rather than taking teens out in a car to practice. Even so, most high school programs are free, making them an excellent option for budget-conscious families.
Fewer programs are available in high schools after budget cuts.
Many programs now only provide classroom instruction rather than driving practice.
Scheduling tends to be set, making it difficult for busy families to take advantage.
Programs Led by Parents, Students or Activists
Depending on the state in which you live, you or a family member may qualify to teach your teen the ropes of driving. States that allow for this type of training usually require you to fill out a form stating that the teenager completed a set number of practice hours. This can be a great option for families seeking flexibility.
The education may not be as comprehensive as it would be from a professional.
States allowing this type of training may not provide as much guidance.
Teens may not get consistent training based on their parents' schedules.
Programs for Individuals With Disabilities
You may need to travel to a nearby city to attend if a specialized program isn't offered in your area.
These programs may cost more than general driver's education courses.
Coordinating schedules could prove difficult if the program isn't nearby.
Government-Offered Programs
Some state governments offer driver's education courses free of charge to residents of the state. Kentucky's Transportation Cabinet, for instance, provides a free four-hour course devoted to driver safety. Because drivers under 18 must complete a driver education course before receiving an unrestricted license, this program fulfills that requirement. You can check to see if your state offers something similar.
This program may not be as comprehensive or in-depth as other offerings.
Classes are typically offered at specific times and don't have flexible options.
These courses may not qualify for insurance premium discounts.
What Can Parents Do to Help?
Parents can play a substantial role in helping their teens prepare to attend a driver's education program and become safe drivers. Given that parents likely spend the most time with their teens in the car, especially when they have a learner's permit, parents can help enforce the road rules, break bad habits and build confidence along the way. It's also essential for parents to understand the state laws around when teens can receive a license, if they need to participate in driver's education and how graduated licenses work.
Saving on Car Insurance
No matter how long someone has been driving — be it two weeks or 20 years — they must have car insurance. Teen drivers, who are more prone to accidents than seasoned drivers, especially need comprehensive insurance that protects them and other drivers on the road.
Adding your teen to an existing car policy is an option, but they'll need an individual policy once they have their own car. Below, we examine some of the critical factors to consider around car insurance for your teen.
Discounts You Can Take Advantage Of
Car insurance for teens may be more expensive than for an experienced driver. Still, you and your young driver can take advantage of several different discounts to help lower insurance premiums, both when they receive their license and as they age.
3 Ways to Lower Insurance Premiums
Some of the ways you can lower insurance premiums include:
1
Place your teen in a driver's education course
2
Sign them up for a defensive driving course
This can further help lower premiums by demonstrating their awareness of safe driving procedures.
3
Send report cards
If your child earns good grades in high school, some insurers offer a discount.
Frequently Asked Questions About Driver's Education
Turning the car keys over to your young driver is never easy, but getting answers to some of your most pressing questions about teens behind the wheel and driver's education can help make the process easier. Get answers to some of the most common questions around these topics.
Driver's Education by State
Each state sets its own laws around driver's education programs, making it essential for teens and parents alike to ensure they understand the latest requirements. Some states may waive this requirement for first-time drivers over 18, while others keep it in place regardless of age. Some allow student drivers to complete an online driver's education program, while others require an in-person component. Check with your state's department of motor vehicles for specific details.
Regardless of whether your state requires driver's education, think strongly about getting your teen to participate in it anyway. Driver's education courses instill essential skills and knowledge: car maintenance, confidence, defensive driving techniques and the rules of the road. As a new driver, each of these plays a vital role in preparedness for getting behind the wheel of a car.
Expert Insight on Young Drivers and Safe Driving
MoneyGeek spoke with driver's education experts and industry leaders to gain insight into teen drivers and road safety. Review their answers below see what they have to say.
What should teens and parents know when considering potential driver's education programs? What should they look for in a good program?

What are some common mistakes made by parents when assessing driver's education options — or even skipping it altogether?
Jake McKenzie
Content Manager at Auto Accessories Garage
Laura Adams
Personal Finance Expert and Analyst at Finder
Driver's Education Resources
About Katy McWhirter
---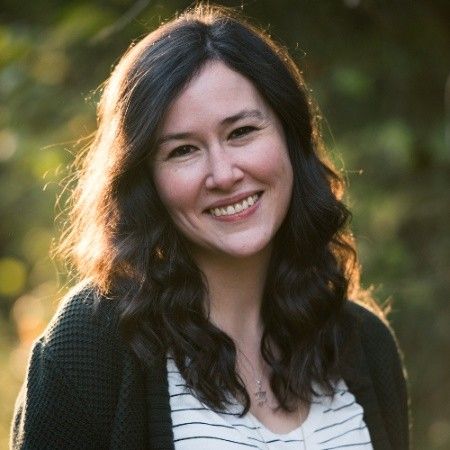 ---