Compare the Cost of Kia Soul EV Insurance by Model Year and Company
---
Compare Rates and Save on Car Insurance
By Mark Fitzpatrick, Content Director
Edited by
Casie McCoskey
Your age and the model year of your car will affect the rates of insuring a Kia Soul EV. On a full coverage policy, a 16-year-old would pay an average of $6,180 for a 2015 model and $6,772 for a 2019 model. A 40-year-old would only pay $1,358 for a 2015 Kia Soul EV and $1,500 for the 2019 edition. To ensure you find the policy that best fits your needs, MoneyGeek reviewed each insurance provider's cost, service quality and claims experience.
Car Insurance
Costs
Kia Soul EV
2023
Average Cost and Cheapest Companies for Insuring a Kia Soul EV
The average annual cost for insurance for a Kia Soul EV is $1,471, but your rate will depend on the type of coverage and insurer you select. For example, GEICO offers the least expensive full coverage and minimum coverage policies for your Kia Soul EV at an average of $1,048 and $480 annually. Progressive has the most costly full coverage and minimum coverage policies for the same model at an average of $1,822 and $758 per year. MoneyGeek recommends that you shop around for the most affordable car insurance rates.
Is a Kia Soul EV Expensive to Insure?
When evaluating different car models for coverage rates, companies will look at many factors, including the car's value, theft rate, horsepower and repair cost. The Kia Soul EV is moderately expensive to insure, as electric vehicles often have higher repair costs associated with their batteries, electric motors, and other electrical components. Insurance companies charge more to cover this additional risk.
Best Companies for Insuring a Kia Soul EV
While cost is important to consider when picking car insurance for your Kia Soul EV, it's worth looking at other features these providers offer. The best car insurance companies combine quality service and claims experience with affordable rates. The best insurers for the Kia Soul EV are as follows:
GEICO: MoneyGeek score 90 out of 100 ($1,048 per year)
State Farm: MoneyGeek score 88 out of 100 ($1,183 per year)
GEICO earned high marks for affordability and customer satisfaction among the insurers we reviewed.
MoneyGeek Top Pick: GEICO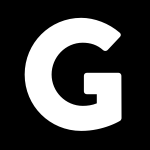 pros
Offers the most affordable policy for the Kia Soul EV
Ranks highly in customer satisfaction
Mechanical Breakdown Insurance coverage
cons
Low claims experience score
Lacks New Car Replacement coverage
COMPANY HIGHLIGHTS
GEICO earned the highest MoneyGeek score to emerge as our top pick for Kia Soul EV owners. For maximum protection, policyholders can take advantage of the insurer's Mechanical Breakdown Insurance (MBI), Accident Forgiveness and Roadside Assistance Coverage. MBI covers parts and systems of your vehicle that are typically not included under dealer-extended warranties. Drivers with cars that are less than 15 months old and have fewer than 15,000 miles are eligible for this add-on coverage.
Accident Forgiveness is an add-on that prevents your premium from increasing after your first at-fault accident. This coverage is unavailable in certain states, including California, Connecticut and Massachusetts. Roadside Assistance Coverage covers the cost of flat tire changes, towing and lockout services, providing an extra layer of security while on the road.
Read MoneyGeek's GEICO Auto Insurance Review
MoneyGeek Runner-Up: State Farm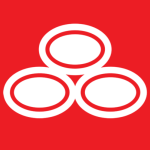 pros
Excellent customer satisfaction and affordability scores
Offers Roadside Assistance coverage
cons
Low score for claims management
Doesn't offer original equipment manufacturer (OEM) coverage
COMPANY HIGHLIGHTS
State Farm is our runner-up choice for insuring your Kia Soul EV, offering excellent customer service for an affordable rate. Its Car Rental and Travel Expenses coverage will reimburse you for the cost of your rental car if your vehicle requires repairs after a covered incident. State Farm simplifies this process by paying an in-network rental agency directly, but if you opt for an out-of-network rental company, the insurer will compensate you up to $16 a day or $400 per event. This add-on will also reimburse up to $500 of your deductible if you have an accident in your rental car.
The company's Roadside Assistance add-on provides mechanical labor for up to an hour, towing service to the nearest repair shop and locksmith labor if you lose your keys.
Read MoneyGeek's State Farm Auto Insurance Review
Cost of Insuring a Kia Soul EV by Model Year
Insurers also consider the car's age when determining the cost of insuring a Kia Soul EV. The average cost of car insurance for a 2015 model costs roughly $1,358 annually, while the same coverage for a 2019 model is slightly more expensive at $1,500. This difference is due to the fact that newer cars are usually more costly to insure than older cars, as their value decreases with age.
The model year of your Kia Soul EV and the insurer you choose will impact insurance costs. GEICO offers the lowest average rates for car insurance for both the 2015 and 2019 model years, at $1,014 per year and $1,082 per year, respectively.
Cost of Insuring a Kia Soul EV for 16- to 25-Year-Olds
When calculating the cost of insurance for a Kia Soul EV, insurers will consider the driver's age. Policyholders in their teens and 20s tend to pay more than those in their 30s and 40s. For example, an average full coverage policy on a Kia Soul EV for a 16-year-old comes out to a yearly rate of $6,506, whereas a 40-year-old driver only pays an average of $1,435 per year. Rates for teen car insurance gradually decrease as drivers age, eventually stabilizing in their 20s.
Rates vary significantly across providers for teen drivers, so teens can save a lot of money on their premiums by comparing insurers. State Farm offers the cheapest average full coverage policy on a 2019 Kia Soul EV for a 16-year-old driver at $4,156 annually, while Progressive's rate for the same vehicle and driver is $10,708. These expensive rates are for individual teen car insurance plans, but adding a teen driver to a family policy will likely significantly lower their premiums.
How Does Location Affect the Cost of Kia Soul EV Insurance?
Location is a major factor in determining the cost of your Kia Soul EV's insurance premium. Rates can vary significantly from state to state, with Florida having the highest premiums and Idaho having the lowest. Factors like the driver's age, car make and model year can also affect your premium costs. Researching and comparing quotes from the most affordable insurers in your area is vital to getting the best deal.
Frequently Asked Questions About Kia Soul EV Insurance
MoneyGeek answered the most frequently asked questions about auto insurance for the Kia Soul EV, so shoppers can find the best policy to suit their budget and coverage needs.
About Mark Fitzpatrick
---
---