Driver age plays a huge role in determining auto insurance prices. For 16-year-old car owners, a 2019 Kia Niro costs about $6,484 annually to insure, compared to $1,451 for 40-year-old drivers. A 2022 model costs a 16-year-old $6,712, while a 40-year-old would pay $1,498.
Cost is important, but it's not the only thing drivers need to consider. MoneyGeek compared the best insurance companies for a Kia Niro with variables like cost, service quality and claims record.
Car Insurance
Costs
Kia Niro
2023
Average Cost and Cheapest Companies for Insuring a Kia Niro
The average yearly insurance cost for a Kia Niro is $1,518. The cheapest car insurance company for you may differ from your neighbor's.
The cheapest full-coverage auto insurance is available from GEICO for $1,185, while Allstate costs $1,824 for similar coverage. State Farm offers the cheapest minimum coverage auto insurance at $470 per year. Farmers has the most expensive insurance at $714 per year. Comparing prices can help you discover the best deals on auto insurance.
Is a Kia Niro Expensive to Insure?
We found the 2022 Kira Niro model costs a moderate amount to insure. Although it has safety features and is fuel-efficient, factors like repair costs, theft rates, collision, and comprehensive coverage contribute to higher insurance premiums. For an all-electric vehicle like Kia Niro, ask for quotes and features to ensure you get the coverage you need.
Best Companies for Insuring a Kia Niro
Affordability, customer service and handling of claims are factors to look into when choosing the best car insurance for a Kia Niro. MoneyGeek has identified the following as the best insurance providers:
GEICO: MoneyGeek score 75 out of 100 ($1,185 per year)
State Farm: MoneyGeek score 72 out of 100 ($1,275 per year)
Among the insurance providers we evaluated, GEICO has the cheapest rates and the third-best rating for quality of service.
MoneyGeek Top Pick: GEICO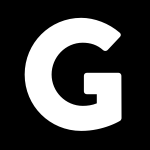 pros
Provides good customer service
Ranks #1 in affordability out of 7 insurance companies
Offers mechanical breakdown insurance
cons
Doesn't provide new car replacement or better car replacement
Poor handling of claims from policyholders
COMPANY HIGHLIGHTS
Insuring a Kia Niro with GEICO raises the chances of getting good customer service at the most affordable price. Despite poor claims management and no new or better car replacement, GEICO emerged as the best car insurance.
GEICO offers rental car or travel reimbursement, accident forgiveness, roadside assistance and antique/classic car insurance as additional coverage selections. It also offers widely available mechanical breakdown insurance (MBI) and other common add-ons.
Read MoneyGeek's GEICO Auto Insurance Review
MoneyGeek Runner-Up: State Farm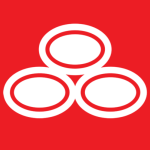 pros
Ranks #2 in customer satisfaction among 7 insurers
Provides the second-cheapest car insurance premium
Offers strong features on its roadside assistance coverage
cons
Achieved below-average scores for managing claims
COMPANY HIGHLIGHTS
State Farm is MoneyGeek's runner-up for the best Kia Niro car insurance. It has the second-cheapest average annual insurance rate and the second-best service quality out of the seven companies analyzed. However, this insurer has a limited selection of add-on coverages and below-average claims handling ratings.
Among the few coverages State Farm provides is roadside assistance. This add-on coverage offers services such as towing to the nearest repair shop; towing from a risky spot; fuel or oil refills; battery replacement; mechanical labor for a maximum of one hour at the breakdown spot; and locksmith labor for up to an hour.
Read MoneyGeek's State Farm Auto Insurance Review
Cost of Insuring a Kia Niro by Model Year
Vehicle age affects the average cost of car insurance. Newer models may have higher costs since the value of a vehicle decreases. Full coverage Kia Niro insurance is $1,451 annually for 2019-model cars and $1,498 annually for 2022 models.
Each insurer has a different average cost of auto insurance. GEICO offers the cheapest insurance for 2019 and 2022 models of a Kia Niro at $1,196 and $1,181, respectively.
When averaging all insurers we reviewed, you should expect to spend about $1,451 annually for a 2019 car and $1,498 on one from 2022.
Cost of Insuring a Kia Niro for 16- to 25-Year-Olds
When determining the overall cost, insurance providers evaluate your age as well as the age of the vehicle. Auto insurance premiums for young drivers are often higher than those for people aged 30 to 40. The average cost of teen auto insurance for a Kia Niro is $6,656, as opposed to $1,486 for a 40-year-old. Premiums for teen drivers decrease until they reach their 20s.
Compare insurance providers to secure the most affordable Kia Niro coverage. For full coverage insurance for a 2019 model for 16-year-old drivers, State Farm charges $3,980, and Allstate charges $8,116. These are the prices for individual teen auto insurance. Teenagers could significantly reduce their costs by using family insurance.
How Does Location Affect the Cost of Kia Niro Insurance?
Where you live also affects your Kia Niro car insurance costs. Florida has the nation's highest average premiums, while Idaho has the lowest. Look at multiple providers to see which option is the cheapest for you.
Frequently Asked Questions About Kia Niro Insurance
When looking for auto insurance, concerns about the value and affordability often come up. MoneyGeek answers frequently asked questions about insuring a Kia Niro.
About Mark Fitzpatrick
---
---