As an international student in an unfamiliar country, having your own vehicle can offer many benefits. Not only does it provide ease and flexibility getting you to school or work, but you can also explore your new city or state at your leisure. However, getting the process started can be intimidating. Learn more about how to apply for a license, purchase, rent or lease a car and what auto insurance option may be best for you.
Loading...
---
How to Apply for a U.S. Driver's License as an International Student
Applying for a driver's license can vary state-to-state, but there are some fundamental steps and processes all states require.
If You Have An International Driving Permit (IDP)
An International Driving Permit (IDP) translates your valid driving license into 10 languages and is recognized in over 150 countries. This can help you if you plan to rent, not purchase, a car for less than a year or less depending on the state's rules. If you plan to drive for longer, then you will have to get a state-issued license. Keep in mind, however, that an IDP can be obtained only in the country where your actual license was issued.
If You Don't Have An International Driving Permit (IDP)
If you don't have a license or you weren't able to obtain an international driving permit, then you'll have to acquire a driver's license from your state's Department of Motor Vehicles (DMV). The following are some of the requirements needed to start the process.
1
Wait 10 days after arriving in the U.S.
To ensure all your information is updated in all government databases, wait 10 days for your Form I-94, "Arrival/Departure Record," to update in the system.
2
Talk to your designated school official (DSO)
Ask your DSO about the driving laws in your state. Ask them to confirm your record is marked "Active in the Student and Exchange Visitor Information System (SEVIS)."
3
Get a Social Security Number (SSN), if needed
Some states may require that you get an SSN prior to applying for a driver's license.
4
Prepare the necessary documents
You will need your original Form I-10, a valid passport and most recent student visa, proof of residency and your SSN and/or Form I-766.
5
Visit and submit your documents to the DMV
When you have everything prepared, visit your local DMV and bring all the necessary documents with you.
DON'T APPLY RIGHT AWAY
The DMV may not accept your application if you apply too early. Wait 10-14 days after you arrive in the U.S. to apply at the DMV. This gives the immigration system and the SEVIS time to transfer your registered visa data to the DMV system.
Purchasing and Budgeting for a Car
If you're planning to get your license or already have it and you want to purchase a car, it can be difficult to know where to begin. There are many choices to consider, including determining what kind of car you want to buy, if you should buy a new or a used vehicle and where and when to buy. It's important to evaluate all your choices thoroughly and understand the ins and outs of purchasing a car.
Key Challenges You May Face When Buying a Car
Purchasing a car is a big financial decision and is why most international students typically get an auto loan to cover the cost over several years. This can be a challenge to budget for, especially when balancing tuition and housing fees and other financial needs.
It's important to keep the following in mind when thinking about purchasing a car.
One of the most common ways to finance a car is through an auto loan. This often comes with high-interest rates, especially if you don't have established credit or extensive payment history.

If you take out a loan, the period or term may likely be well beyond the number of years it will take to complete your education. This may mean you will need to sell the car or pay for it even when you don't live in the U.S. anymore.

The cost of maintenance and repairs will be your sole responsibility. This can stack up over time, especially if you're not careful with the condition the car is in when you purchase it. Factors such as high mileage, older parts and less than ideal gas mileage can equate to higher out-of-pocket costs.

Current auto insurance is required for all vehicles in almost all states in the U.S. except New Hampshire. The monthly costs of coverage and auto insurance requirements can vary. Paying for insurance in addition to car payments, tuition fees and living expenses can add up quickly. You can find inexpensive car insurance companies and quotes.

It's common knowledge that a car's value depreciates as soon as you drive it off the dealership lot. This can make purchasing a vehicle a risky investment, especially if you don't plan to live in the U.S. after you graduate.
Financing Your Car
There are a wide variety of options when purchasing a car. You can choose something brand new or hardly used, a sedan, SUV or pickup truck. Regardless, any vehicle you're interested in should be thoroughly researched, negotiated with other dealers for the best price and purchased from a reputable source, especially if it's an older model.
1
Start a budget and savings plan
Creating a budget and savings plan should be started as early as possible. It can help your overall finances if you are able to purchase a car with your own money. This is the best route to go with if you want to avoid a loan's high-interest rates.
2
Get a car lease
If you need a new vehicle, but have a limited budget and don't mind whether or not you own it, you might want to consider leasing a car. This option provides you with a new vehicle for a certain period of time at a lower monthly price. At the end of the term, you can easily return the car to the dealer.
3
Apply for an auto loan
If you're keen on owning your own car, then consider applying for an auto loan. This option will provide you with a monthly payment plan that fits your budget and includes an interest rate and repayment period.
4
Use a credit card
As an international student, it can be difficult to get a U.S. credit card if you don't have enough credit history. However, if you happen to have a credit card, you can use it to make payments on your car. Note, however, that using your credit card to pay for your car can incur additional "credit card handling fees."
5
Try peer-to-peer loans
Social lending, or peer-to-peer loans, offers a non-traditional borrowing option where individuals borrow funds from each other at a lower rate compared to traditional lenders. This option may require a credit check, but it provides another opportunity for funding a vehicle.
Choosing the Right Car Insurance
Purchasing car insurance is mandatory in almost all U.S. states except New Hampshire. This means that if you purchase a car, you'll also need to get car insurance coverage for as long as you drive it.
One of the requirements that auto insurers need is proof of a valid license from your home country and your IDP or your U.S. driver's license. Note that some insurers will only accept a U.S. driver's license or may consider you high risk if you choose to go with your IDP.
If you're working with an IDP, you'll have to look for an insurer that accepts foreign drivers, such as State Farm or Farmers. Otherwise, if you have a U.S. license, you can compare auto insurance quotes from many providers.
To keep your monthly insurance affordable, there are discounts available, including ones for getting good grades, being a defensive driver and consistently wearing your seat belt while driving. Remember to ask insurers about their discounts when shopping for affordable student car insurance.
AVOID BEING SCAMMED!
Consumers experience a loss of $80 billion from insurance fraud every year. Someone could intentionally damage your vehicle to scam insurance companies or exaggerate the damage on an otherwise legitimate auto claim. Protect yourself against fraud by driving carefully, remaining vigilant, gathering evidence and speaking to the authorities in the case of an accident.
3 Alternatives to Buying a Car
With all the additional expenses and coverages needed to purchase a vehicle, such as maintaining a consistent budget, insuring your vehicle and thinking of maintenance costs, you may want to consider alternatives. Fortunately, there are other options and modes of transportation you can utilize in the U.S. without having to purchase a car.
1. Borrowing a Car
If you simply need a vehicle to run errands or get to activities, you could consider borrowing one from your friends or host family. This is a short-term way to ensure you can easily get where you need to be and without an additional monthly expense. Keep in mind that you still need to be a responsible driver and have a license. Additionally, some insurance companies may require you to be listed as a driver if you're borrowing the vehicle frequently.
2. Renting a Car
International students can rent cars from many U.S. rental companies. You typically need to be at least 25 years of age and have a valid driver's license, whether one from your home country with an IDP or a U.S. driver's license. You will also need to pay attention to the different fees and charges involved in renting a car, such as tolls or mileage fees and out-of-state charges.
3. Alternative Modes of Transportation
Depending on where you live, you may have access to various modes of public transportation that are often cheaper, such as buses, ferries, streetcars or trains. You can also opt for a bike, especially if you don't live far from your school, stores and recreational areas.
Driving Safely in the U.S.
It's important to ensure that you're aware of U.S. driving laws prior to applying for a license or driving in the country. Every state has its own set of driving laws, restrictions and license requirements. There may also be differences in speed limits and traffic charges depending on where you reside. However, there are a few essential rules that apply across the board, such as being medically competent to drive and being of legal driving age.
If you're driving with a foreign license, find out how long you can drive with it in each state and which states have a foreign reciprocity agreement. The foreign reciprocity agreement allows foreigners from certain countries to exchange their original foreign license to a U.S. one and applies to individuals from Canada, France, Germany, South Korea, Taiwan and Japan.
It may also be a wise decision to attend a driver's education program. This is typically provided by local schools, governments, companies and private instructors.
Tips on How to Drive Safely
It can be difficult to adjust to driving in the U.S., especially if you're used to driving on the left side of the road! Knowing the rules of the road can help you ease into a new environment and it can also ensure if you do get into an accident, you will know what to do.
The following are a few guidelines for remaining safe on the road while driving.
Practice defensive driving. Defensive driving is where you consciously reduce the dangers associated with driving. This can include planning ahead for the unexpected, remaining cognizant of other drivers, respecting other users of the roadway and driving with as much distance between you and other drivers as is safely possible.
Drive carefully in poor weather. If you live in an area prone to weather impacts, such as hurricanes, heavy rain or snow, make sure to drive slowly and cautiously when weather occurs. This is especially important if you aren't used to such climates — you may not know how slippery or dangerous the road can be.
Know what to do after an accident. Accidents can happen and knowing what to do when they occur can help reduce the stress of the situation. If you do get into an accident, assess any physical damage to both parties' vehicles and individuals involved and immediately contact local authorities and then your insurance provider.
Expert Insight
Driving in the U.S. as an international student offers you convenience and allows you to explore your new surroundings or areas within the country. Determining your best options and getting started on the process can be challenging to navigate. MoneyGeek contacted several experts for their insights on buying, leasing and what they think is most valuable to know as an international student driver.
Between buying and leasing a car, which one is the better idea for international students and why?

What should international students know before driving in the U.S.?
Tim White
CEO and Founder of MilePro
Philip Westfall
Director of Marketing at RVezy
Kyle MacDonald
Director of Operations at Force by Mojio
Resources
U.S. laws and regulations governing roads can vary depending on your state. Make sure to reach out to your DSO and learn your state's rules to avoid any unwanted consequences and to continue driving safely.
Government Resources
USA.gov: For foreign nationals who wish to drive in the U.S., learn about what ID you need and how to get it.
Study In The States: Applying for a license can look different in every state, but this guide helps outline what the Department of Homeland Security's (DHS) process you will need to follow, what documents you need to have and links to the necessary forms.
National Highway Traffic Safety Administration: For more information about road safety, the NHTSA has provided a number of useful guides to ensure theft prevention, pedestrian safety and more.
Driver's Education Resources
AAA Foundation for Traffic Safety: The AAA Foundation for Traffic Safety is a nonprofit organization dedicated to preventing traffic deaths and injuries. They have a number of resources that can help you understand how certain medications affect your driving and even a training tool to help you improve what you see and how you react while driving.
Insurance Institute for Highway Safety (IIHS): The IIHS is a nonprofit that aims to reduce traffic deaths and injuries and has many resources related to driving, such as distracted driving, driver assistance, speeding and more. They also provide a comprehensive view of certain laws in each state.
The National Road Safety Foundation: The NRSF aims to increase driver safety by educating individuals against certain risks. They have a number of useful links to other organizations that can help ensure a driver's safety through education.
About Nathan Paulus
---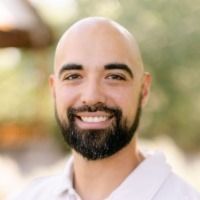 ---