How Financial Therapy Can Lead to a Brighter Financial Future
Advertising & Editorial Disclosure
Last Updated: 8/29/2023
Financial problems and trauma affect various aspects of a person's life, including their emotional and mental well-being. When facing financial problems and heightened emotions, it can be even more challenging to manage your budget and spending. To help you understand the correlation between mental health and finances, learn more about the concept of financial therapy and discover ways to ease stress, navigate your health insurance for therapy, and end financial challenges and cycles.
Loading...
---
What Is Financial Therapy and How Does It Work?
Money issues often create emotional burden and stress. Finding ways to cope can help maintain your well-being as you work on getting your finances in order. One way to do this is through a growing field that combines financial planning and emotional support called financial therapy. It is a great option for individuals struggling with financial stress. Learn more about financial therapy — what it is and how you can apply it to your life — as well as the benefits it offers.
The Emergence of Financial Therapy
At a 2008 forum, educators, researchers, mental health practitioners and financial professionals collaborated and explored the concept of financial therapy. Eleven months later, the Financial Therapy Association (FTA) was officially recognized as a nonprofit organization. The FTA has since worked to share its vision of integrating cognitive, emotional, behavioral, relational and financial aspects of well-being.
There are different collaborative strategies between mental health and finance professionals which means the approaches to financial therapy can vary. There are also multiple reasons why an individual may need financial therapy. In most cases, it involves behavioral issues.
Navigating Money and Emotions With Financial Therapy
The relationship between money and emotions can be viewed as a cycle. When you're experiencing financial problems, it can negatively impact your mental health. For instance, overwhelming debt can cause stress and depression. Almost a third or 31% of Americans with debt say they worry about it in general, while 25% say they stress about debt at bedtime.
Your mental health can also impact your finances. Negative mental health can lead to money issues and increased financial stress. In turn, you may end up making poor financial decisions that will further add to your anxiety.
There's no denying that people have a relationship with money and their financial standing. Their emotions, feelings and thoughts can affect their financial decisions both negatively and positively. Failure to understand this relationship cycle, and not properly addressing financial weaknesses and problems, can be detrimental. This is where a financial therapist can help. The steps below provide an overview of what a financial therapist offers and can help you identify if you would benefit from consulting with one.
1
Recognize problematic behaviors
Some of what a financial therapist does includes identifying problematic behaviors. They help clients recognize these behaviors, as well as how a person's experiences and relationships may have led to the development of certain behaviors.
2
Reduce negative feelings towards money
Some people have certain feelings related to money that not only affect their financial decisions but also their mental health. Financial therapists can help reduce feelings of anxiety, fear, shame and guilt.
3
Get sound financial advice
Financial therapists can offer practical financial advice based on your circumstances and needs. This can help you improve your decision-making skills.
4
Figure out how to improve your situation
Through your therapy sessions, you can form healthier beliefs and behaviors when it comes to your finances. This will help you become better equipped to put your finances in order.
Financial Therapist vs. Financial Advisor
Financial therapy has two aspects — fiscal expertise and psychology. That means financial therapists go beyond giving money management advice. They aim to help you figure out why your financial experiences, upbringing, beliefs and relationships caused financial distress. In essence, a financial therapist is a combination of a financial advisor and a therapist.
Below is a table listing down key characteristics to help you better understand financial therapy vs. financial advice.
FINANCIAL THERAPIST
Creates a comprehensive financial plan to help address your needs based on your behavior towards your finances.
Helps clients understand financial principles so that they can overcome financial challenges.
Assists in identifying behaviors and stressors that cause ineffective money management, as well as how to modify such behaviors.
Help clients understand the dynamics of money in relation to self-esteem and relationships, including those with friends and family.
FINANCIAL ADVISOR
Gives financial advice to help you with money management.
Helps manage your investments, serves as a broker for selling and buying stocks or funds and creates an estate and tax plan.
Helps individuals make good decisions in relation to funding, debt, insurance, retirement, pension and cash flow.
---
Who Is Financial Therapy Great For?
While everyone can benefit from financial therapy, there are those some who need it. These are individuals whose money issues interfere with their lives and relationships.
Some people don't know what habits or approaches are good for their finances. Others may find it difficult to assess the best ways to manage, save and spend money. This is why financial counseling is important. Review the points below to see if you could benefit from financial therapy.
Individuals in financial distress

Compulsive spending, hiding purchases and avoiding financial statements are some examples of financial distress. In these instances, it is best to seek professional help to find solutions to financial challenges.

People suffering from certain disorders

People with obsessive compulsive disorder (OCD) or those suffering from post-traumatic stress disorder (PTSD) should consider financial therapy if their condition is affecting their financial well-being.

People recovering from addiction

Recovering from an addiction requires commitment and support. A financial therapist can aid in paying off debts, support savings strategies and create the best plan to attain economic recovery.

Women in abusive relationships

Escaping an abusive relationship as a woman, whether physical, emotional or financial abuse, requires a lot of courage. It also requires proper financial planning to regain independence. This is where a financial therapist can help.
How to Get Started With Financial Therapy
Like choosing any other service provider, shopping around is the best way to find the right financial therapist for you. The best option is someone you feel you can trust. They should make you feel understood and they should be able to relate to your situation. You can use the FTA's database or ask your financial advisor if they know a financial therapist. You may also consider getting recommendations from family and friends.
How to Know if You Need a Financial Therapist
Generally, there are no one-size-fits-all recommendations for financial therapists or if you would benefit from one. However, there are certain signs that can help you determine if financial therapy may be a good next step.
For some financial challenges, consulting a financial advisor may be enough. But for more serious issues, especially those affecting your mental health, a financial therapist may be your best option. Review the list below and see if any of the points resonate with you. If so, it may be time to seek financial therapy support.
1
Your financial situation creates anxiety or depression.
If you lie awake at night ruminating about your financial problems or feel like you are struggling to ease the anxiety and depression your finances bring, then consider consulting a financial therapist.
2
You spend more than you earn and do not have any savings.
It's not uncommon to overspend your budget on occasion, especially if you have multiple credit cards. However, if you're finding you are overspending routinely and struggling to pay your bills, it may be time to book a financial therapy session.
3
You agonize over your spending.
Feeling guilt or shame for every penny you spend is not healthy and can lead to distress, anxiety and depression. If you're noticing you're sacrificing necessities because of debt, it may be time to consult a financial therapist.
4
You find it difficult to talk with your partner about money.
Communication is important between partners especially regarding financial matters. If one or both of you consistently avoid discussing money, or worse, are being deceitful about purchases, debt or other financial matters, financial therapy can help.
5
You are financially supporting an adult child.
Sometimes, parents find it hard to say no to their children or want to help them when they run into financial struggles. While that may help in some instances, it can also lead to an unhealthy pattern. For example, if your adult child relies on you for their living expenses, such as rent, groceries or utilities, and you end up tapping into your retirement savings to help them, it may be time for financial therapy.
Where Can You Find a Financial Therapist?
Financial therapy practitioners are experts in their field and need to be properly trained to help clients. They also need to be well-versed and knowledgeable about the different aspects involved in financial therapy. Therefore, it can be difficult to find one.
The FTA has a database that can help you find a financial therapist in your area. You can also ask for recommendations from friends, family or your financial advisor.
Once you find potential practitioners, it's advisable to ask them about their training and approach to financial therapy. A financial therapy practitioner should have a license or advanced degree in therapy, psychology or social work. Then, compare rates and review your notes about the practitioners you researched and spoke with to find a good match for your needs.
MONEYGEEK EXPERT TIP
Ask various financial therapists if they offer remote services. You may be able to set up a virtual session if you cannot find a practitioner near your home.
How Much Does Financial Therapy Cost?
Financial counseling costs vary depending on the therapist, services provided and your location. How many sessions you need is a large contributing factor in determining how much financial therapy will cost.
That said, it can be expensive. Therapists typically charge per hour or session. Fortunately, there are ways to make it cheaper. Your health insurance may cover financial therapy which can help reduce cost. Another option is to find mental health assistance programs.
Using Your Health Insurance for Financial Therapy
One way of reducing the cost of therapy is to use your health insurance. However, it depends on what your policy will cover, which can be found in the policy's details, glossary and health terms. Typically, if your insurance is through an employer, services covered include psychotherapy, inpatient services, counseling and treatment for substance use disorder. Medicare policyholders can get coverage for certain mental health services like annual screening for depression.
7 Alternative Ways Therapy Can Be More Affordable
Therapy can become a financial burden, especially if you need to go frequently. This tends to deter people from seeking mental health services. Depending on where you live, the rate can reach hundreds of dollars per session. That said, there are alternative ways to access affordable mental health care.
1
Consider sliding scale options
A common way to decrease the cost of therapy is to find a practitioner that allows sliding scale therapy. This means your session price is based on your current income.
2
Check college or university counseling centers
You can see if nearby universities or colleges have mental health clinics that offer their services to the community. Usually, graduate students supervised by mental health professionals conduct the therapy sessions.
3
Look for free therapy
While free therapy is uncommon, there are some therapists that offer pro bono therapy. There are also psychologists in training that do free therapy sessions.
4
Find online therapy services
For some people, online or remote services are a good option for flexibility and increased practitioner lists. If this would work for you, seek therapists offering video call sessions or correspondence via texts. You might even find free or discounted trials.
5
Participate in studies
Another option is to join a research study. However, you should be cautious of the treatments being tested as some are still undergoing trial and are not yet considered evidence-based.
6
Join group therapy
If you are comfortable in a group setting, group therapy or support groups may be a good option. These are cost-effective alternatives that could help you address your financial challenges while saving you money.
7
Search for community-based organizations
There are various nonprofit organizations and religious groups that offer affordable therapy sessions for members of the community.
4 Ways to Be More Mindful With Your Money
Being mindful with your money, including spending, is an important way to create a positive relationship with your finances. Having a mindful approach to financial management can help you cultivate better spending habits. You can start by being conscious about your inner dialogue. The following points offer some ways you can be more mindful with your finances.
1
Plan and visualize
Start your journey with a plan. Use it as a guide and inspiration. A plan will provide you with goals that you can aim for. You can also use a cost of living calculator to see how far your salary goes and create a budget plan based on what you discover.
2
Keep track of your cash flow
You should be aware of how much money is deposited into your account monthly. You should also know how much you are spending. Ensure your expenses do not outweigh your income and prioritize necessities.
3
Use apps and tools
There are a variety of applications and tools that help with money management. With these, it's easy to track your finances. As an extra bonus: some apps have bill payment reminders to help you stay on track.
4
Be open to discussion
Sometimes, it helps to talk about financial matters with someone you trust — your partner, parents and friends. If you feel that you need a professional's insight, consider consulting with a financial advisor or therapist.
Expert Insight on Financial Therapy
Financial therapy is an emerging field that can help you get your finances back in order while addressing negative behavior affecting your decision-making. MoneyGeek spoke with industry leaders to help you better understand what financial therapy is about and whether it is right for you.
What do you think should be the biggest consideration for an individual when it comes to financial therapy?

What can I expect when getting financial therapy?
Kunter Gunasti
Associate Professor of Marketing at Washington State University
Priya Garg
Assistant Professor of Finance at the University of San Diego
Ed Coambs, CFP®, LMFT, CFT-I™
Therapy-Informed Financial Planner™
Indigo Stray Conger, LMFT, AASECT CST
Nathan Astle
Licensed Marriage and Family Therapist, Certified Financial Therapist - I
Seth Connell
Owner of Financial Coach Seth Connell, LLC
Rahkim Sabree
Certified Financial Education Instructor and Author
Jay Zigmont
Certified Financial Planner at Childfree Wealth
Resources for Financial Therapy
There are many resources available to assist individuals interested in learning more about what financial therapy is, finding affordable therapy options and exploring what emotions or behaviors are contributing to financial challenges. MoneyGeek lists some of the most popular resources to help you get started.
About Nathan Paulus
---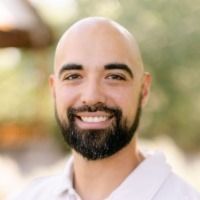 ---