Contributing to bail funds has been top of mind in the wake of protests over policing tactics and calls for criminal justice system reform. Many bail funds have seen a surge of donations. The Minnesota Freedom Fund (a nonprofit with a budget under $200,000 in 2018), has received over $30 million from more than 900,000 donors since the end of May 2020.
Bail funds have a long history beginning in the 1920s, serving as a means to prevent people from staying in jail for months or years before their case is resolved if they can't afford bail. If you're interested in donating to a bail fund, here's what you should know to make sure your donation is doing the most.
What Are Bail Funds?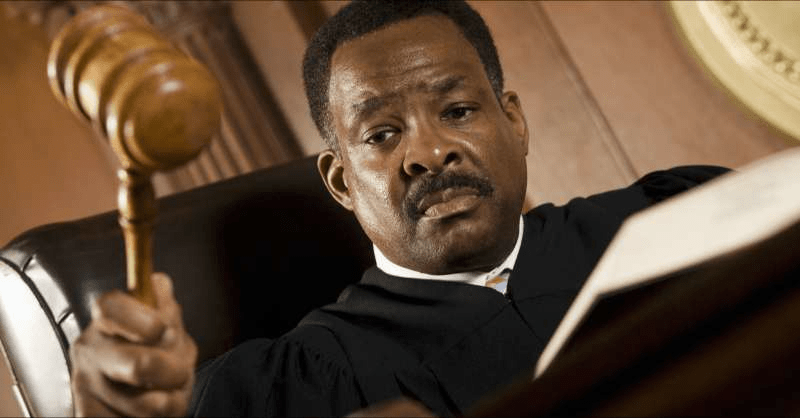 Typically, when a person is arrested, they're required to pay bail. The bail amount varies depending on the jurisdiction and the judge hearing the case. For example, the felony bail schedule (a recommendation on bail amounts) in Los Angeles County is $20,000 to $1 million. However, judges don't have to follow those recommendations.
Katherine Braner, a public defender in San Diego, California, says the idea behind bail was supposed to be a means to encourage charged individuals to come to their court date and ensure public safety. Those involved with bail reform, like the American Civil Liberties Union (ACLU), doubt the validity of those claims.
Nearly half a million people are in jail awaiting trial at any given moment, according to a June 23, 2020 report from NPR. More affluent defendants might be able to bail out earlier, while those that can't afford their bail might wait weeks, months or even years before trial. The cash bail system primarily hurts people of color, reported NPR.
Bail funds are a means for those required to make bail that can't afford the charges. Usually, individuals aren't required to pay the fund back, which isn't the case when using the services of a bail bond agent.
"The idea behind bail funds, really the Genesis of it was bail reform, which is part of a much wider national conversation about why we use cash bail to determine who can be released pretrial and who can't," says Braner.
What Kinds of Cases Qualify for Bail Fund Relief?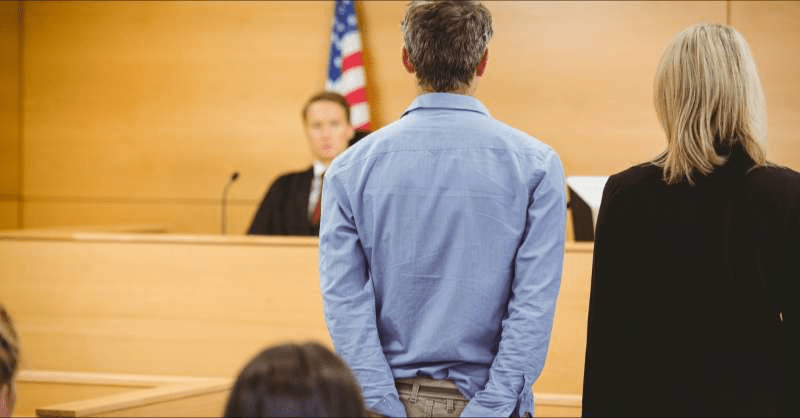 Typically, bail funds have a limit on how much bail they post, so they usually won't bail out someone arrested on a serious and dangerous offense, says Braner. These individuals' bails would be extremely high in most cases.
"What these bail funds are doing is trying to get people released who have lower amounts of bail," says Braner. "Those are going to be typically individuals who have committed low-level offenses and have a de minimis criminal record."
The practice of "passing the hat" in faith-based communities to gather funds for incarcerated members was influential in establishing modern-day bail funds. However, bail funds, as we know them today, have existed since the 1920s.
According to organizers Kim More, Juan Caro and Yesi Padilla of the DeDe McClure Memorial Community Bail Fund (DMMCBF) in San Diego, California, bail funds have often worked in tandem with activists.
"[Bail funds] keep people out of jail who are doing the important work of making change, like the many bail funds set up during the Civil Rights Movement to bail out demonstrators in the 1950s, or the bail fund set up [by] ACT UP! to bail out LGBT activists in the 1980s," they said in an email statement.
How Do Bail Funds Help?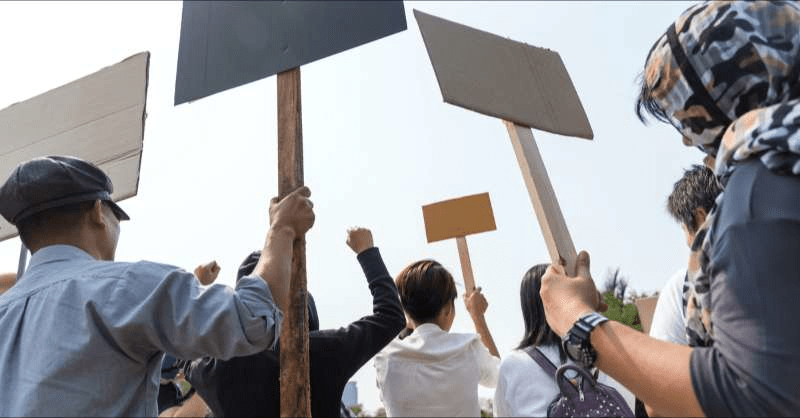 Bail funds help people who can't afford to post bail. The cash bail system can drive someone already in poverty even further into debt, say DMMCBF organizers. The bail system, as it currently works, disparately affects people of color.
"If a wealthy person commits a crime and is arrested, they can bail out and go back home to their families," they write in their statement. "If a person is working poor or poor with no job, they have to stay in jail until their court date and run this risk of losing their financial footing."
In the context of 2020's BLM protests, bail funds have bailed out protesters that couldn't afford bail. For example, protester Harmony featured in Marketplace's This is Uncomfortable podcast was facing a $10,000 bail until the Bukit Bail Fund of Pittsburgh chipped in.
Bail Funds Help Limit Exposure to COVID-19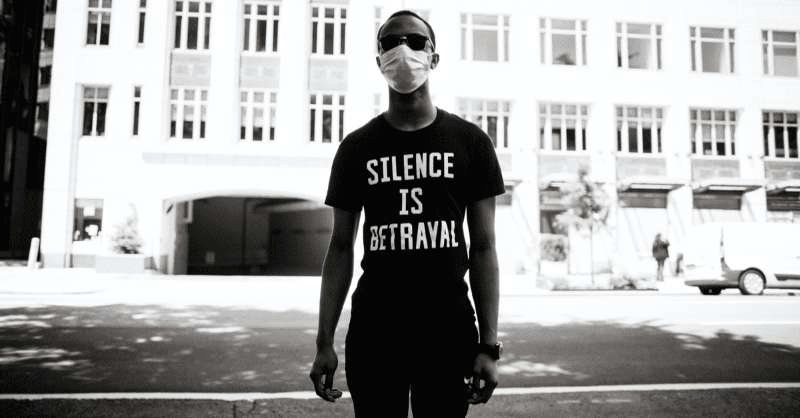 Bail funds are also vital in the context of the COVID-19 pandemic. They can help process people quickly and limit their exposure to the virus, says Joseph Hoelscher, a criminal defense attorney in San Antonio, Texas.
Hoelscher says most jail and prison intake systems usually consist of small group rooms that are too small for social distancing. Then, people may get moved into the general population, meaning more potential COVID-19 exposure.
Besides bailing people out of a high-risk COVID-19 area, bail funds like DMMCBF provide resources for people post-bail. Organizers say they've provided gift baskets to clients, connected them with attorneys and saw them through their court date.
"It's never just a one-off for us, we try to meet the whole person (as we all should be taking a holistic approach to caring for people) and all immediate and long-term needs," DMMCBF organizers say.
Do Bail Funds Matter in States With $0 Bail?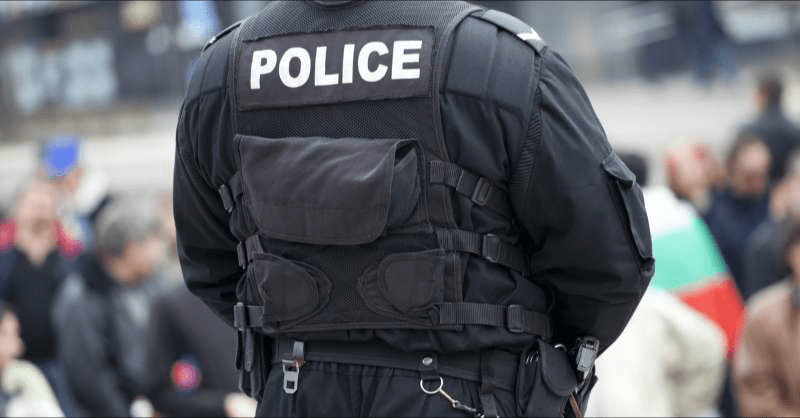 While $0 bail for misdemeanors and lower-level felonies is in place in some states due to the coronavirus emergency, this won't be the case forever. That's already happening in California, where the state's judicial council recently lifted the $0 bail rules. It's now up to the counties to decide whether or not to keep $0 bail.
Some bail funds didn't need the entire surge of donations right away in part due to $0 bail. However, Hoelscher says that the mass influx of contributions to bail funds is worth it in the long run.
"Unless [the BLM] movement now actually makes the fundamental change to create real justice, there's still going to be people who are unfairly incarcerated because they don't have the means to get out of jail while they're waiting for their trial," says Hoelscher. "So if this is what fills those funds up, then this is a good thing."
How Are Bail Funds Accessed?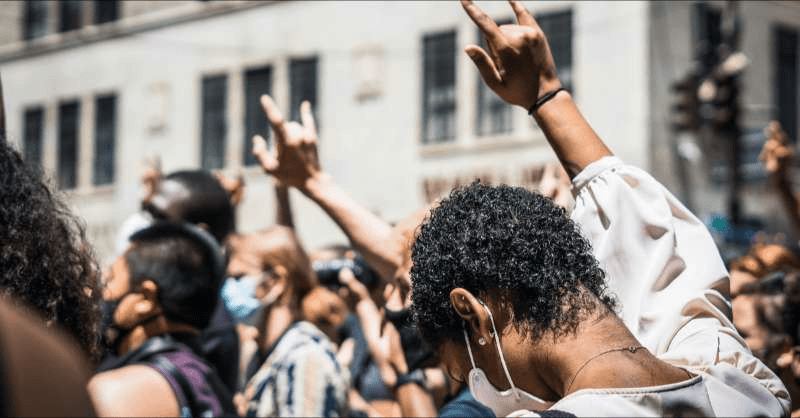 Accessing bail funds while in jail requires preparation. DMMCBF says it's encouraged BLM protest attendees to write down the fund's number before leaving for a demonstration.
In Hoelscher's experience, it's a myth that those arrested get that "one phone call." When they are allowed to call someone, it's still a complicated and expensive process. First off, they'll be paying $4 to $8 a minute unless it's a toll-free number. Secondly, arrested individuals have to make sure someone on the other end picks up the phone. The fact that the incoming caller ID looks like a spam call doesn't help.
"In places where they have cash bonds, you inevitably will find a list of bail bond companies posted within holding cells," says Hoelscher. "They will usually pick up, they may not help you get to a bail fund, but you can call them and ask them, 'are you associated with a bail fund?'"
Someone else you're jailed with might be able to connect with a bail fund, which might, in turn, help out the other individuals in jail.
However, bail fund members may walk into jails post-protest or after other significant events where many arrests occurred and post bail for whomever they can. Hoelscher saw this happen after protests in Austin, Texas.
How Do I Contribute to a Bail Fund?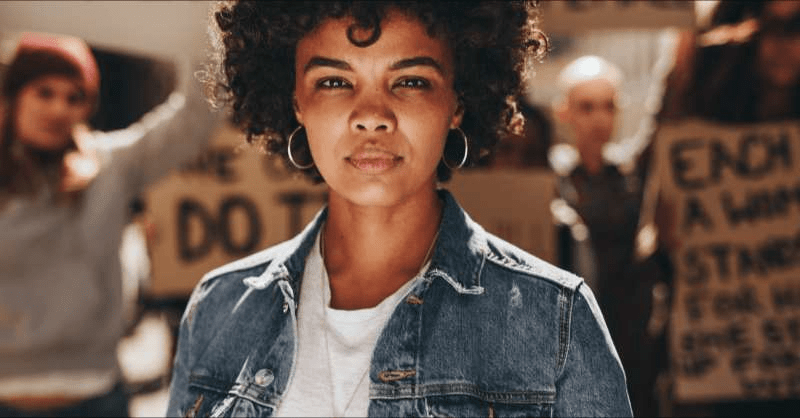 Most bail funds will have an option for consumers to donate online. Since any individual or organization can start a bail fund, donors might want to vet an organization before choosing to donate. Braner recommends donating to an established and experienced bail fund with a good track record of helping individuals even after they've posted bail.
"Quality bail programs will address some of the underlying issues with individuals," says Braner. "If the person, for example, is arrested on a drug possession charge, they are then immediately trying to connect to that person with resources in the community to address the underlying problem."
For those who want detailed information on how their donation is being spent, you might consider donating to bail funds registered as a 501(c)(3) such as The Brooklyn Community Bail Fund. These types of organizations are required by law to have certain tax information viewable online. Using tools such as GuideStar or checking tax documents available on the organization's website, donors can get an idea of where the nonprofit is spending its donations.
If a donor chooses not to contribute to a 501(c)(3), that donation might not be tax-deductible, Hoelscher says. Some community bail funds or those started by an individual using a fundraising website like GoFundMe or Act Blue might not necessarily fit the tax write-off category.
Finally, donating to a bail fund associated with a recognizable organization or an attorney might eliminate the risk that your money isn't going to a good cause.
"Attorneys have certain ethical obligations when they put their name on something. They have obligations to make sure that the fund doesn't violate the law," says Hoelscher.
How Can I Find a Bail Fund to Support?
Those who want to help specific jailed individuals who can't afford bail can contribute to bail funds serving LGBTQ+ individuals, pregnant women, people in a certain geographical location and more. You can check out the National Bail Fund Network for a comprehensive list of bail funds by state, research which bail funds still have a high need, do a quick Google search to find one or look to BLM leaders for suggestions. Whatever bail fund you decide to support, make sure it's a legitimate bail fund helping out a cause in which you believe.
About the Author
Lara McCaffrey is a California-based writer for MoneyGeek with bylines in Psychology Today, Out There podcast, OK Whatever and more.
Sources