Connecting Professionals to Volunteer Opportunities in Finance
Sharing your financial knowledge doesn't just help others but also benefits you.
Advertising & Editorial Disclosure
Last Updated: 12/13/2022
Financial literacy is a global challenge, and the need to close this gap is undeniable.
Some people donate monetarily to charities that support their advocacies, but there are more ways to give back. Knowledge can be equally valuable, which puts the spotlight on finance professionals. You can support your cause by sharing your financial insight.
MoneyGeek's guide explores volunteer opportunities for financial professionals and their advantages. Consider how volunteering your time and services can benefit your career and community.
Loading...
---
How Volunteering in Finance Can Help You and Your Community
Knowing how to manage your finances is a skill that will serve you well in all stages of your life. TIAA Institute-GFLEC's 2022 Personal Finance Index Survey shows that a person's level of financial well-being is, in part, affected by their level of financial literacy.
Contributing your financial skills through volunteerism is one way to help close the current literacy gap among American adults. It connects you to your community and gives you opportunities to discover various areas where your skills can create a significant impact.
Strengthens your bond to your community

There's nothing like volunteering to open your eyes to your community's needs. Understanding that you have something that can help your community lets you appreciate your own circumstances. Volunteering connects you to the cause you're helping to improve, making it a better place for everyone.

Provides your community with the necessary skills or knowledge

Not everyone has the same level of access to information, education and work opportunities. Contributing your knowledge and skills allows community members to also develop in those areas. The effects of your volunteerism will remain with them long-term and can significantly improve their lives.

Volunteering can help boost your CV and give you an advantage over other candidates for the role you're eyeing next. It also exposes you to various practice areas and gives you hands-on experience.

Helps you develop new skills

You don't work in a bubble when you volunteer. There are other skills necessary to make it successful. You may gain additional skills, such as organization, time management and coordination. And you can use these in other areas of your life, whether personal or professional.

Helps boost your overall wellness

Volunteering is a creative way to explore your interests and passions. Mentoring teens about money-management techniques could make you realize you have a knack for education. It also provides variety to your day-to-day routine.
Finding a Fit for Your Skills
Volunteering can be an excellent way to invest your time and financial know-how. And there are more than enough opportunities. However, finding a good fit for your skills and preferences is best, ensuring that you and your community have a meaningful experience.
MoneyGeek's guide explores the ways you can put your finance skills to good use. Each of the below areas can benefit from having a finance professional as a volunteer.
Tax Assistance Programs
Whether you're a finance graduate looking to find your first job or a seasoned finance professional, your community can always benefit from your expertise, especially regarding taxes. For example, the IRS released a redesigned W-4 in 2019, and, in 2020, only one in four people updated their withholding. Two in five said they weren't familiar with it; some even said they've never heard of the W-4.
You can help educate the people in your community who have the same challenges and ensure their tax forms and information are all in order. You can also help people file their returns through the Volunteer Income Tax Assistance (VITA) program.
Local Nonprofit Organizations
Many charitable nonprofit organizations are run entirely by volunteers because they don't have paid staff. You can find one that supports a cause you advocate. One excellent resource is the GuideStar's website.
As a finance professional, you can look at their financial outlook and help them develop strategies to achieve it. Because it's your area of expertise, you may be able to spot needs or opportunities of which they were unaware.
Small Businesses
You can connect with entrepreneurs in your community who have small businesses. All outfits must have a solid financial plan to keep them viable. Unfortunately, sometimes owners focus on the product or the day-to-day operations because that's where their expertise and interests lie. You can contribute your skills by looking at their books and ensuring that their finances are in order. You may even be able to help them create strategies that make their businesses more profitable.
Local Community College
You're never too young to learn about money management. The earlier an individual is introduced to financial concepts, the more likely they'll be financially literate. Unfortunately, there aren't many opportunities for students to attend finance courses, so schools are always looking for individuals willing to become financial educators. It's one of the best options for financial planners and an excellent opportunity to help the youth gain essential life skills.
Tutoring Students
Another option along the education path is devoting some of your time as a tutor. You would provide individualized finance instruction but could expand to other related subjects, such as accounting, economics and math.
You may find tutoring opportunities via organizations like Junior Achievement USA, or it can be an organic offshoot of other volunteerism opportunities. The small business you're helping out may have an interested child, and they could be your first student.
Participating in Speaking Engagements
You can try to help out by participating in shorter engagements if you can't regularly volunteer. Being a resource speaker for finance-related subjects is a way to contribute your skills and keep your schedule open for your typical activities. Recruitment and school fairs may be a good starting point. You can also coordinate with trade organizations or nonprofits. They're always on the lookout for opportunities to attract more members.
Starting a Blog
Creating a blog may not fit your typical volunteer work, but it doesn't mean it doesn't count. You can use it to build your brand and establish yourself as a reputable source of financial knowledge. Your content can be another medium of getting crucial financial concepts across, whether articles, videos or infographics.
You can also use it to share your other volunteer experiences. It may help raise awareness and benefit you and the organizations that received your time and efforts.
Where to Look for Volunteering Opportunities
Deciding that you want to spend a portion of your time giving back is one thing. Finding the ideal organization for your volunteerism efforts is another. There's no lack of volunteering opportunities in the country, but it's best to find your fit.
You'll also need to consider what specific skills or knowledge you want to contribute and how much time you can realistically contribute to the cause.
Start With Your Local Community
Your local community is the best place to begin searching for volunteer opportunities. Online resources can help make it easy and convenient.
For example, if you use VolunteerMatch, you can put in your city or zip code, which narrows results based on your location. It also has additional filters that include:
Opportunity Type: Limits the search to virtual opportunities only or shows everything in your area.
Cause Area: Limits the results to organizations that share your cause area.
Skills: Identifies which skills you're planning to contribute. You'll even be able to narrow it down further after selecting your primary subject. For example, as a finance professional, you can specify if you want to focus on cost analysis, budgeting, financial planning or all areas related to finance.
Distance: Indicates how near or far you want your potential volunteer opportunities from your location.
Great For: Determines whether you want to work with specific profiles, such as kids, teens or those 55 and older.
Steps for Choosing the Ideal Place to Volunteer
Volunteering your skills should be a wonderful experience. One factor that plays into this is finding the right opportunity for you. Although finance professionals share similar subject-matter expertise, your personal preferences could make one better for you than others.
MoneyGeek's guide walks you through the areas you should consider when narrowing your options. These include revisiting your objectives, identifying which skills you want to highlight and how frequently you can give your time.
1
Conduct a self-assessment
It all starts with the why — as in, "Why do you want to volunteer?" Some finance professionals invest their time and energy because they want to build connections, gain experience or boost their careers. Others do it because they have a personal connection to the cause.
2
Identify the specific skills you want to contribute
Finance professionals have many skills to offer. Do you want to focus on accounting or bookkeeping? Do you intend to share practices about financial planning or microfinance? Knowing your specialty can help you match it with an organization's needs.
3
Determine your level of commitment
Be clear about how much time you're willing to put into your volunteer work and how much free time you need. You can also manage expectations with volunteer opportunities so they expect less than what you can give and don't end up biting off more than you can chew.
4
Know your preferred environment
Figure out with who you want to work. Do you prefer big groups or 1:1 engagements? Do you see yourself conducting a finance class or making a short presentation? Some prefer working with adults, while others are more comfortable with teens or college students.
5
Check out volunteer websites
When you've sorted out the details on your end, it's time to look for options. You can check out your area for volunteer opportunities or use websites like VolunteerMatch.
6
Do your research
When you've shortlisted your options to around three or four, it's time to dig deeper. You can read about what the organization does and what they expect from its volunteers. Just as important, see how these match your preferences. You can also take the time to talk to other volunteers. They may provide information you won't find online.
Where Financial Literacy Organizations Make Real Impact
The need to increase financial literacy is undeniable, and fortunately, some organizations are actively working to address it. Those working in nonprofits have made a significant impact in this area, and MoneyGeek reached out and asked them to share their experiences.
Tell us more about your nonprofit financial literacy organization. What made you decide to establish it?

How do you help bridge the country's financial literacy gap? What are you most proud of among your organization's achievements?
Winnie Chan Wang
Founder of House of Helping Hands
Tom Kelly
Financial Contributor at Life Part 2
Nicole Thelin
Founder of Low Income Relief
Ways Volunteering Can Enhance Your Financial Career
Helping people develop techniques to manage their finances can help them make better financial decisions. It can help youths aging out of foster care prepare for the next stage of their lives or help kids appreciate the value of compound interest.
However, you can't deny that volunteering can benefit you, too. Finance professionals who contribute their time, experience and effort to others can have a more fruitful career.
1
Reignites your sense of purpose
If you're a seasoned finance professional, you may have fallen into a comfortable rhythm, but one that's no longer exciting. Volunteering and contributing your skills can help you rediscover why you loved your job and remind you why you do what you do.
2
Broadens your network
Volunteerism helps you foster new connections. You never know who you're going to meet and, in extension, who those people know as well. While some of these may become friends, others might be like-minded professionals. You may even score a professional recommendation from someone you meet as a volunteer.
3
Improves your skills
You may start volunteering because you have skills to share, but you can also gain new ones. These can be hard skills like problem-solving, decision-making, organization and project management. It may also be soft skills that you'll eventually need in your professional life, such as collaboration, empathy and social skills.
4
Provides practical experience
If you've just started your job hunt, volunteerism is an excellent way to gain work experience, which helps you build credibility. If you're in between jobs, it can prevent job gaps in your resume.
5
Boosts your self-esteem
Putting your skills to use, developing new ones and getting real-life experiences can help increase your job confidence. Volunteering can also be a helpful way to discover areas where you shine, showcasing how you can be an ideal candidate for specific job roles.
6
Makes your CV or resume stand out
Putting volunteer work on your resume creates a positive impression. It shows you have a healthy sense of social responsibility, which organizations value. It may also set you apart from other candidates going for the same role.
Expert Insight on Volunteering in Finance
MoneyGeek reached out to industry leaders and subject matter experts to shed more light on the value of volunteerism in finance. Here are their thoughts about this subject.
How can finance professionals help close the financial literacy gap through volunteerism?

Among the different areas finance professionals are knowledgeable about, which ones should they leverage when they do volunteer work?

What benefits does volunteerism bring to finance professionals that they may not automatically consider?

What advice would you give finance professionals who want to give back through volunteerism?
Daniel Chan
Chief Technology Officer at MarketplaceFairness.org
Jessica Chase
Loan and Finance Expert at Premiere Title Loans
Zachary Weiner
CEO & Founder of Finance Hire
Laurence Lee
CEO of The Great Brain Project
Resources for Volunteer Opportunities for Personal Finance
There's no shortage of online resources to help you explore volunteer opportunities for finance professionals. MoneyGeek has gathered several resources, which you can peruse at your convenience. These are different organizations that may help you find the one that shares your cause and allows you to give back to those in need.
International Financial Volunteer Opportunities
Volunteer Financial Opportunities Involving Youth
Volunteer Opportunities for Tax Preparation
Websites to Help You Find Volunteer Opportunities
About Nathan Paulus
---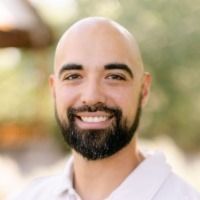 ---