Pride Month is meant to be a time of celebration and recognition of the lesbian, gay, bisexual, transgender, queer/questioning, intersex and asexual (LGBTQ+) community. But if this time is overshadowed for you because you don't have a stable place to live or are homeless, you should know you're not alone.
LGBTQ+ youths are 120% more likely to become homeless than their cisgender or heterosexual peers, often because they have been forced to leave home or run away due to abuse and family conflict.
While homelessness is terrifying and traumatic, it doesn't have to be permanent. Many organizations throughout the country can provide support if you have nowhere to live or are worried about becoming homeless.
In this guide, you'll find state and national helplines, shelters and other organizations that can help, along with tips for how to avoid homelessness. If you are among the LGBTQ+ homeless youth in America, these resources can help you find support and a safe home.
LGBTQ+ Homelessness in The US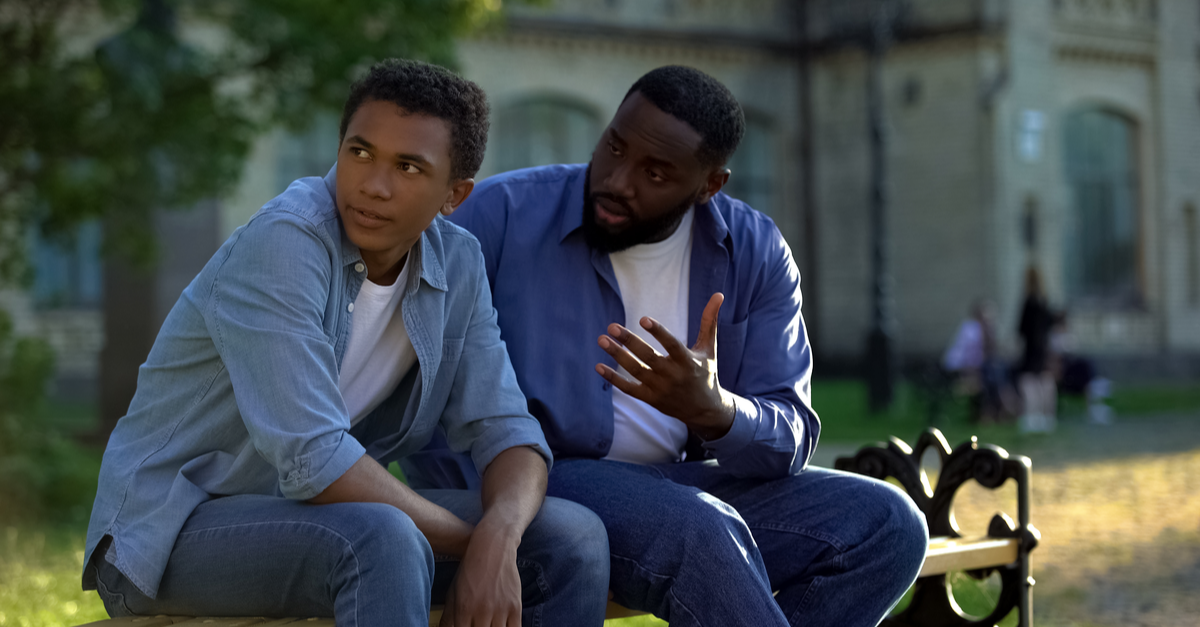 Teens and young adults who identify as LGBTQ+ face far greater risks of homelessness, sexual abuse and drug and alcohol addiction. According to the Trevor Project, 25% of LGBTQ+ youths surveyed encountered some form of housing instability. The overrepresentation of LGBTQ+ people in the homeless youth population stems from discrimination within their families and immediate environments, which may drive them to couch surf with friends, sleep in shelters or live on the streets.
LGBTQ+ homeless teens face a range of challenges, from depression and thoughts of suicide to difficulty finding food and medical care. They're also at risk of developing a drug or alcohol addiction. LGBTQ+ people are also two to three times more likely to have a substance abuse problem than heterosexual people.
The statistics below illustrate just some of the many hardships faced by homeless LGBTQ+ teens and young adults and the risks they face.
LGBTQ+ teens who experience housing instability are three times more likely to attempt suicide than peers who are not homeless or struggle with housing insecurity.
More than 36,000 people under the age of 25 were homeless in the U.S. on a single night in 2018, according to True Colors United's 2019 State Index on Youth Homelessness.
One-third of transgender people surveyed by True Color United said they have been homeless at some point.
4.2 million people under the age of 24 in the U.S. experience homelessness each year.
LGBTQ+ youths are two times more likely to die early than their heterosexual and cisgender peers.
LGBTQ+ people are 9.5 times more likely to use heroin than their heterosexual peers.
It doesn't have to be this way. While the LGBTQ+ community and advocates work tirelessly to make things better for LGBTQ+ teens and young adults, social service organizations play a vital role in helping teens find safe transitional housing and achieve a stable, healthy lifestyle.
Homelessness makes it more challenging to hold down a job, which can jeopardize access to health care and create an unhealthy spiral. When people can safely meet their needs and find safe housing and steady employment, they can build a life for themselves. For teens and younger LGBTQ+ children, a supportive and inclusive home environment is critical to their well-being.
Why Do LGBTQ+ Teens Become Homeless?
The number one cause of LGBTQ+ youth homelessness in America is family conflict over a young person's gender or sexual identities, according to True Colors United. Many teens say they were forced to leave home or ran away, while others say that abuse or family poverty drove them out of the house. Others age out of foster care, leaving them without a financial safety net as they make their way in the world as young adults.
In some cases, families may already live in poverty, meaning that the teens have limited resources to begin with. Once they no longer feel safe or welcome in their homes, they are left to fend for themselves.
How to Prevent Homelessness in the LGBTQ+ Community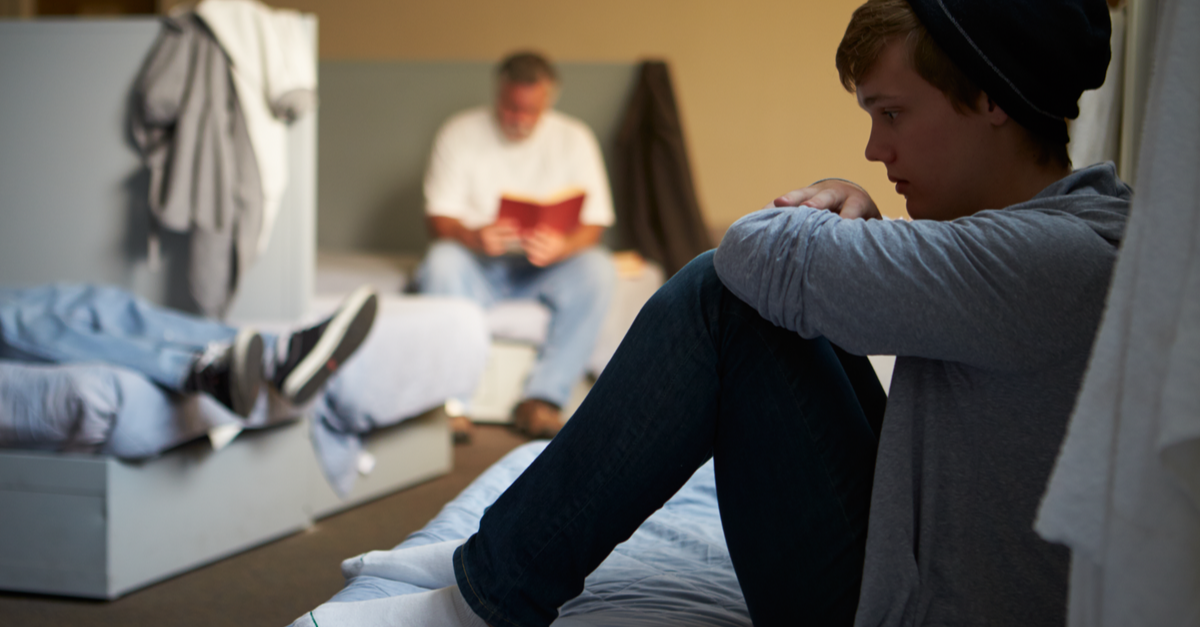 Because family conflicts are the leading cause of the LGBTQ+ homeless youth crisis, prevention begins at home. Counselors, the community and faith-based organizations can aid in providing resources and facilitating understanding between parents and their LGBTQ+ children. Even in cases where parents may be accepting but unsure how best to support their kids, caseworkers can help open up conversations and make the home environment safer for LGBTQ+ young people.
The U.S. Department of Housing and Urban Development (HUD) launched a prevention initiative several years ago and found that engaging community stakeholders, including teachers, social workers, law enforcement officers and young people themselves, is crucial to keeping teens off the streets.
Even with inclusion and education efforts, some young people who identify as LGBTQ+ will face housing insecurity or homelessness. Host Home networks throughout the country provide a safe harbor for young adults (typically ages 18-24) by connecting them with hosts who are LGBTQ+ themselves or allies of the community. Hosts can offer a stable place to stay, and in some cases, mentorship and emotional support.
These homes can be found throughout the U.S., but here is a brief list of organizations that can connect you with hosts:
If you can't find a host program in your area, you can contact a shelter or national LGBTQ+ resource center, and they may be able to connect you with local resources.
Financial and Social Help for Homeless LGBTQ+ Teens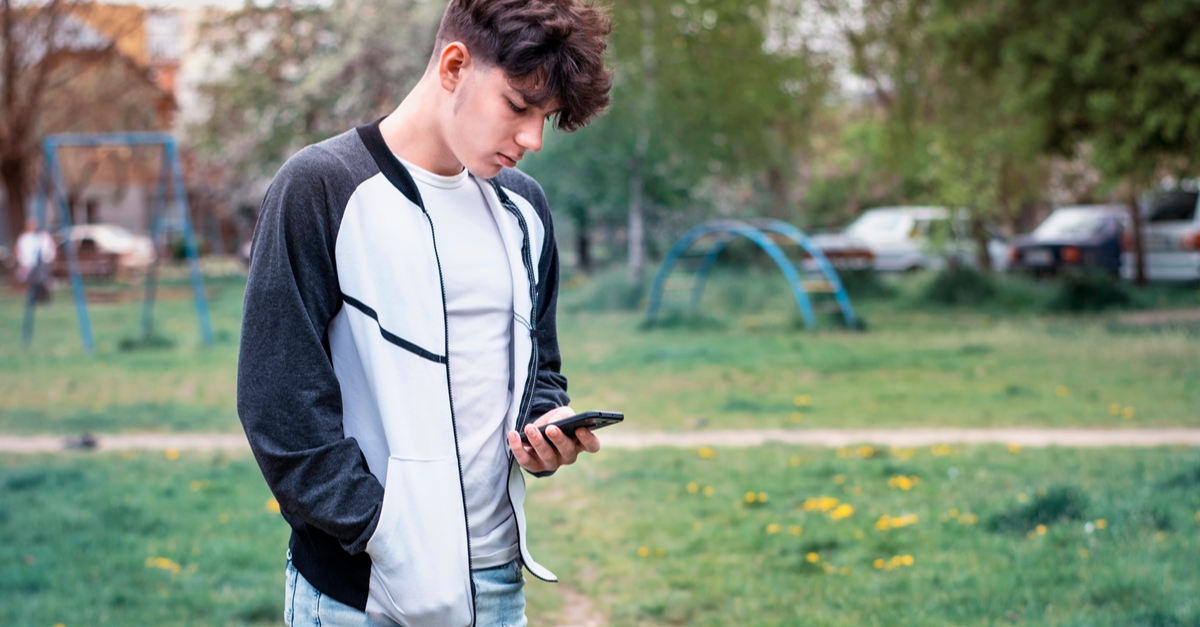 Becoming homeless can cause a cascade of traumas in your life. You may experience anxiety, depression and even thoughts of suicide as you try to cope with your circumstances. There are people who care deeply about what happens to you, and there are several national resources that can help you find shelter and care for your physical and mental health.
If you live in a rural area or in a city that doesn't have LGBTQ+ community centers, shelters or advocacy groups, you can call a national organization, and they may be able to identify resources in your area. They can help you create a plan for finding stable housing and getting the services and community you need to be safe.
Expert Help for LGBTQ+ Teens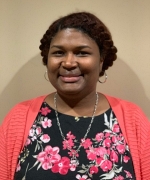 Selima Morrow is the director of outreach and community housing at CHRIS 180, a behavioral health organization in Atlanta that helps young people at risk of homelessness. CHRIS 180 has a long history of advocating for the LGBTQ+ youth community and providing housing support and other social service assistance. Morrow holds a Master of Social Work degree from Clark Atlanta University.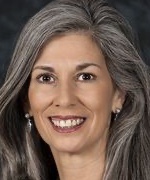 As a self-made entrepreneur, Laura J. LaTourette, CFP® has built her career in financial services on her own terms. She has learned to repeatedly channel her strength and independence to achieve her goals in life. It is this same spirit of independence that Laura seeks to bring out in her clients, encouraging them to develop a clear understanding of their gifts, to conquer their fears, to dream big, and to live fully.
Q. Why is there such a large number of homeless LGBTQ+ youth?
S. Morrow:
One reason is poverty. Many of our youth come from Black and brown populations where economic stability is not there. So you are dealing with young people who are a family of five or six individuals, and there is a single head of household. They're saying, "Hey, Mom, I know I was born a boy, but I've been feeling like a female since I was 2, and I can't live this life anymore." And Mom is probably like, "OK, that's what you want to do, that's not who I raised you as. You need to get out." On top of you sharing who you are, it's the economic instability.
I would love it if we could get into the churches more and share information about how you talk to your child. People fear what they don't know. If they understood, this is your child asking for help, maybe the parent won't be so quick to put the kid out.
Another factor is not enough resources, not enough mental health resources, not enough education in that area. It's very hard for a young adult to find mental health services that speak to their needs.
[On homelessness preventing job stability]: You have nowhere to go. You don't have a home to go to take a shower, to eat proper food, to take care of your hygiene so you can be presentable for a job. That takes away their self-esteem and their ability to go into a place of business where they're hiring and apply for a job.
It depends on the situation, but [sometimes LGBTQ+ young people] will have survival sex. It's like a barter system. Maybe this young adult wants to get this job, and they know, "If I spend the night with Joe Blow in his hotel room, I know I've got to trade off my body for me to be able to wash up." That's a huge barrier. Young people shouldn't have to make that decision.
Morrow said young people also often feel they have to "pass" as their birth gender to get hired but feel unwelcome or discriminated against once they begin presenting as trans while at work. That can cause them to leave the job, destabilizing their financial situation.
She added that young people who engage in survival sex may turn to substance abuse to cope with the trauma of the situation, and drug use may cause them to miss out on job opportunities, which can perpetuate their condition.
---
L. J. LaTourette:
LGBTQ+ youth continue to face serious family acceptance issues, ranging from complete rejection to limited acceptance. Unfortunately, these issues can be related to a lack of understanding and acceptance of sexual orientation, gender identity, and gender expression, as True Colors United has documented.
These acceptance issues result in a range of actions including physical and emotional harm for youth.
These scenarios are devastating during formative years while all young people are coming to terms with their identities. While fearing for their safety, many young people believe they have no option other than leaving their home environment and fending for themselves. Homelessness can result when young people need to leave home environments urgently without time for adequate preparation or putting a plan in place.
Q. What advice do you have for homeless LGBTQ+ teens trying to find employment, transitional housing and food?
S. Morrow:
If they have a [smartphone], I encourage [them] to go to an area that has free wifi because they can Google LGBTQ+ resources or LGBTQ+ shelters and then they can feel more comfortable navigating asking for help. A lot of times we find that our youth are scared to ask for help because of the criticism and the ridicule and the non-acceptance they have already dealt with, so they just go, 'No one else is there to help me.'
If youth can get to the internet in some capacity — and I know it's a stretch, but local stores have it, like McDonald's, Starbucks, the free library or a mall — [you can] see what resources are near you.
[When you're in a shelter], one thing that's big is communication. Just speak up and ask the question: "I see this is a men's shelter, but I'm in transition. I have nowhere to go, can you accommodate me with special sleeping quarters?" Many shelters have said yes when they have the space. Some will say no if they don't have the space, but you never know until you ask.
---
L. J. LaTourette:
Know that you are not alone, and there are many local and national organizations who can help you during this difficult time of transition.
As a first step, speak with a trusted friend about finding a welcome, safe community space. Safe Horizon in New York City is an example of a safe space and has been a leader in supporting youth by providing safety, support, connections, and hope. https://www.safehorizon.org/
The National Runaway Safeline is staffed with caring people who can help connect you to safe housing, food, and employment. Visit their website or call 1-800-RUNAWAY.
True Colors United maintains an active job board for LGBTQ+ youth. Know that True Colors United has openings for youth who are homeless and in transition. https://truecolorsunited.org/resources/job-board/
Community food banks are another immediate source for food. Visit WhyHunger.org to find a food bank near you.
Q. What free financial and social services would you recommend homeless LGBTQ+ youth look into immediately?
S. Morrow:
The Trevor Project lifeline is perfect to start with because it is national. I definitely want them to reach out to whatever hotlines they can.
The other thing is 211. If a person dials 211-898, they can immediately chat with somebody for resources, whether it's for financial support, shelter or somebody just to talk to for mental health. The [counselor] will ask them where they're located, and once they give them the zip code, they will pull up resources in that area.
(Note: 211 is available in all 50 states, but may not operate in all areas.)
---
L. J. LaTourette:
Contact The Trevor Project via 866-499-7386. This national lifeline is staffed 24 hours / 7 days a week. You will be able to speak with an experienced professional who can connect to financial and social services in your community. 
Q. Do you have advice for LGBTQ+ youth who are at risk of becoming homeless?
S. Morrow:
The best thing that I can suggest is to have at least one person that they feel comfortable with. It can be a peer that they really trust; it can be someone at their school. If they can reach out to one person and talk it through, that person can also be a resource for them to find a plan B. It makes you feel you're not alone, having somebody you can talk to about how you're really feeling and your fears.
Within the community, our young adults have to create their own family because family and friends may not have been as accepting. But they always had that one person they could connect to, [and] having that person there will be able to help you navigate life much better. You'll feel better about yourself, and you'll feel better about the decisions you tend to make.
If you don't have that person, I would resort back to reaching out to The Trevor Lifeline or CHRIS 180. They will do anything, the counselors who staff those lines. They're there to support. Don't be afraid to ask for help. You're not in this world by yourself. There are people out here who really care.
---
L. J. LaTourette:
Please take steps now to plan ahead for your safety. 
If you believe you are at risk of becoming homeless, contact The Trevor Project now to discuss your specific situation. Do this from a safe space, i.e., outside your home.
10 Top National Financial And Social Services For Homeless LGBTQ+ Youth
When you're faced with the prospect of homelessness, finding shelter is your most urgent need. But you likely need food, health care, medicine, clothing and counseling, too. The resources below can help you figure out your next steps by talking through your fears and identifying safe places where you can get your needs met.
Financial And Social Services For LGBTQ+ Homeless Youth in Your State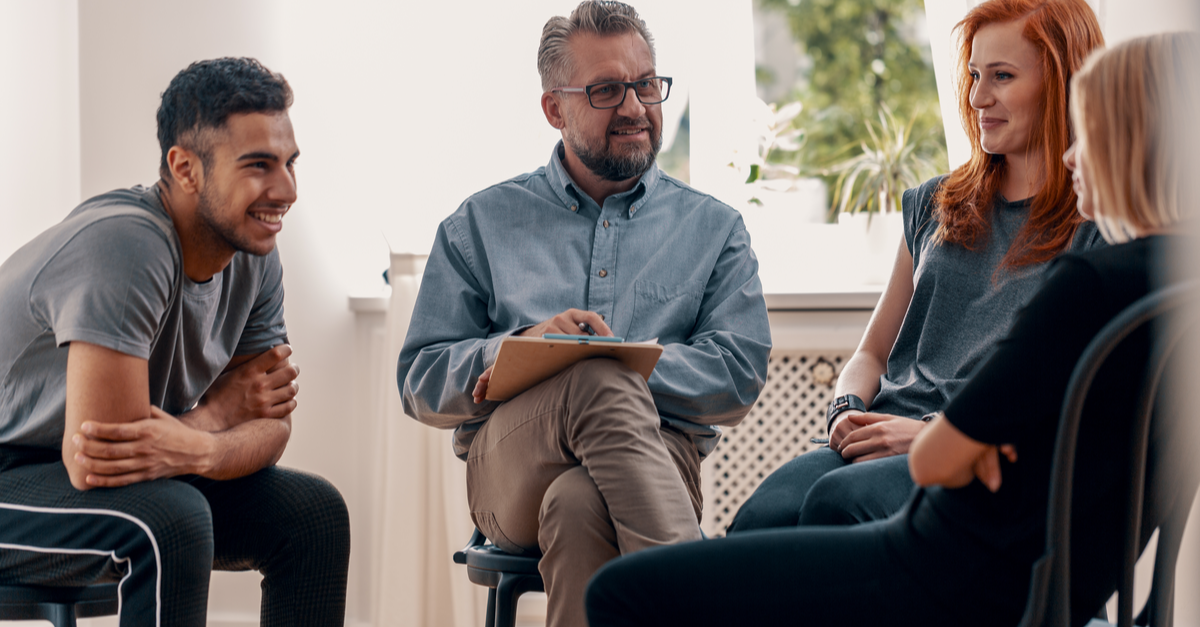 There are vast disparities among states when it comes to helping LGBTQ+ teens in the United States. According to True Colors United's State by State Index, New York, California, Massachusetts and the District of Columbia have the most support available, though they all can be doing more. Pennsylvania scored lowest on the index, followed by Idaho, South Carolina and Nebraska.
However, there are at least some resources in every state, along with experts and volunteers who can provide guidance. Not every organization offers emergency or transitional housing, but many can refer you to someone who will help you.
Although some organizations have suspended their in-person events and support groups because of the COVID-19 pandemic, many are hosting virtual chats and forums so you can still connect with peers and counselors. Emergency shelters are still open, and many organizations still provide meals and health services.
If you're unsure whether a shelter or community center near you is open, or you're unable to find in-person help, contact a national organization or your local emergency services line. They may be able to identify a nearby place to get help.
State-by-State LGBTQ+ Homeless Youth Support Organizations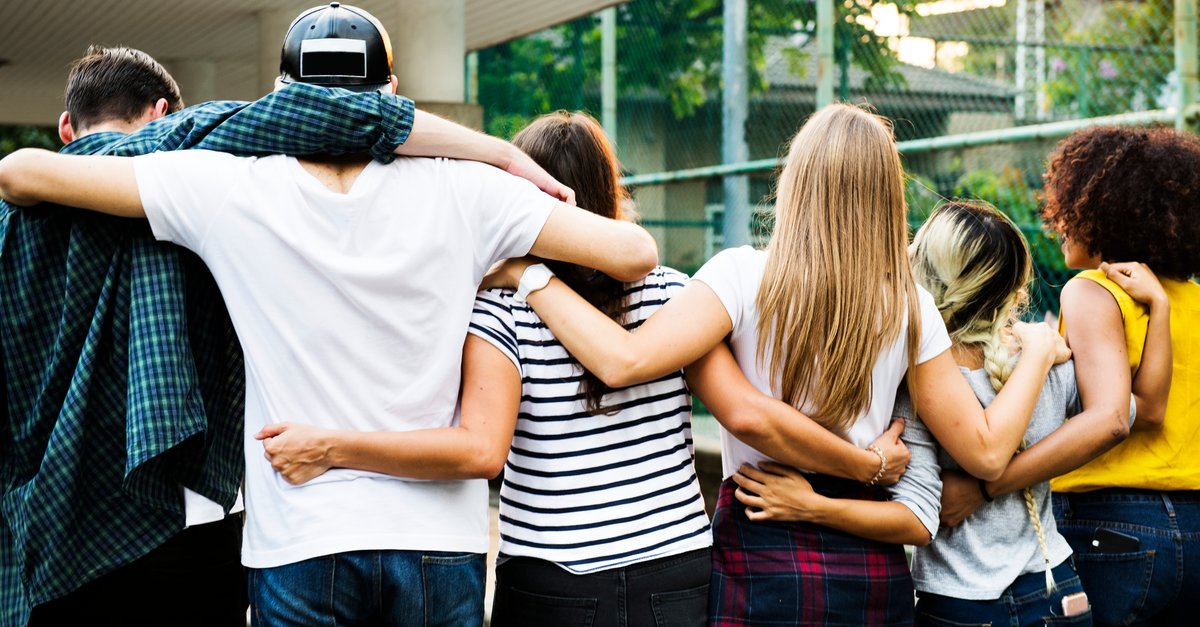 Alabama
Magic City Acceptance Center: A Birmingham organization, the Magic City Acceptance Center runs counseling and education programs for LGBTQ+ youth. It also hosts social events such as queer prom and homecoming dances, movie nights, peer groups and art and social justice workshops. Young people can also get free HIV/STI testing here.
Alaska
Identity, Inc.: This advocacy group provides a range of youth programs, including support groups for LGBTQ+ teens, summer leadership summits and art showcases and community mixers.
Arizona
One-n-ten: An organization dedicated to serving LGBTQ+ youth, one-n-ten provides free community spaces, food, suicide prevention and mental health services and a range of other resources. Young people can also sign up for skills classes in everything from cooking to financial literacy, as well as enroll in tutoring and GED programs.
Arkansas
Northwest Arkansas Equality: NWA Equality provides support groups for LGBTQ+ youth and their families. They also maintain resource directories for local organizations that support the LGBTQ+ community. They are involved in advocacy work that includes police training, establishing local events for National Trans Remembrance Day and ending workplace discrimination.
California
Los Angeles LGBT Center: The center offers a range of services, including providing free meals, emergency housing and clothing to LGBTQ+ youths. The organization also helps teens in need with housing and education resources and offers transitional housing for young adults between 18-24.
There are many LGBTQ+ advocacy organizations, community centers, shelters and mental health resources throughout California.
Colorado
The Center on Colfax: A Denver-based center for the city's LGBTQ+ community, The Center on Colfax provides a range of resources and programming, including support specifically for young people. LGBTQ+ teens can visit the center for social activities, mental health assistance, skills training and support groups. The Center also holds events where youth members can connect with mentors in the LGBTQ+ community and provides leadership and career-building opportunities.
Connecticut
True Colors Sexual Minority and Youth Services: Based in Hartford, True Colors provides youth-led open mic events and social groups and a queer leadership program for LGBTQ+ youth. The organization also offers social services for LGBTQ+ young people and their families.
Delaware
PFLAG Wilmington: There are PFLAG chapters in both Wilmington and Rehoboth Beach. The Wilmington organization provides online and in-person support groups and aims to create an inclusive environment for LGBTQ+ youths and adults and their families.
Florida
The Alliance for GLBTQ Youth: The North Miami Alliance provides individual and group counseling for LGBTQ+ youth in Miami-Dade County. It also hosts enrichment activities that include social events, art workshops, educational and leadership events and other youth-focused programs.
Like California, Florida has several LGBTQ+ organizations and resource centers throughout the state.
Georgia
CHRIS 180: Specializing in family support and reducing homelessness among children, CHRIS 180 helps LGBTQ+ teens in Georgia who face the prospect of homelessness or who are struggling to gain acceptance within their families. In addition to providing housing assistance and facilitating foster and adoption connections, CHRIS 180 advocates for LGBTQ+ rights and inclusion.
Hawaii
Residential Youth Services & Empowerment (RYSE): RYSE offers housing for homeless youth ages 18-24. Anyone in this demographic may use the daytime drop-in services, which includes free food and basic needs amenities.
Idaho
The Community Center: Located in Boise, The Community Center engages in advocacy and provides resources for the LGBTQ+ community. It provides support for schools that want to create more inclusive environments for students, and the Youth Alliance for Diversity meets regularly at The Community Center.
Illinois
Broadway Youth Center at the Howard Brown Health Center: The Broadway Youth Center offers a range of health, wellness and basic needs services to LGBTQ+ youth and other young people at risk of homelessness. The center provides sexual and reproductive health counseling, primary care checkups, chronic disease management and vaccination services. It also assists with housing applications and provides food and financial help to young people in need.
Indiana
Indiana Youth Group: IYG provides support groups, sexual health counseling and STI prevention services, among other programs, for LGBTQ+ youth. The group also connects young people with organizations that can help them secure housing and get mental health assistance. Youths who come to the center can use the center's food pantry, showers, laundry machines and other basic needs amenities.
Iowa
United Action for Youth: UAY provides transitional housing for young people aged 16-22, including LGBTQ+ teens whose families forced them out of their homes. The organization also offers crisis mediation help for families.
Kansas
PFLAG Lawrence/Topeka: This chapter of PFLAG provides a scholarship to LGBTQ+ youth, as well as information on counseling services and support for young people and their families.
Kentucky
Louisville Youth Group: This Kentucky organization creates social and educational opportunities for LGBTQ+ youth to build community and develop leadership and activism skills. The youth group holds a range of events and meetings and provides links to other support resources on its website.
Louisiana
Brotherhood, Inc.: This longstanding New Orleans organization helps HIV+ people in the African-American community find permanent and transitional housing that is stable and affordable.
Maine
Out Maine: This organization currently provides several online programs, including youth groups and art workshops, for LGBTQ+ youth to connect with peers and build their confidence and self-esteem. Regular programming also includes leadership training, overnight events and a number of other in-person events.
Maryland
Rainbow Youth Alliance (RYA): Teens ages 14-18 can attend twice-monthly RYA meetings at the Unitarian Universalist Congregation of Rockville. The meetings are non-religious, and LGBTQ+ youth and their allies may attend to discuss a range of topics that may include coming out, sex and substance use.
Massachusetts
The Home for Little Wanderers: The home provides homeless youth with transitional housing options, mentorship and life coaching and support for those trying to attain higher education. Homeless or at-risk youth can also use the Boston-based organization's laundry, shower and computer lab facilities and participate in music, yoga and skill-building classes.
Michigan
Ruth Ellis Center: The Highland Park center offers youth between 13-20 a range of services, including general health checks, hot meals, counseling, laundry facilities, clothing, safe sex supplies and many other resources.
Minnesota
YouthLink: This Minneapolis organization helps homeless youth find housing or suitable shelters. Those who come to the drop-in center will find food and shower facilities, help with obtaining mental health counseling and finishing their GED and opportunities to connect with other LGBTQ+ people.
Mississippi
Grace House: Grace House provides counseling, support services and transitional housing options to people living with HIV/AIDS. It offers housing for women who are recovering from substance abuse or chemical addictions.
Missouri
Growing American Youth: Growing American Youth holds several types of social support meetings for LGBTQ+ youth, including one for gender fluid, gender variant and transgender people.
Montana
Western Montana Community Center: The Center holds events for the LGBTQ+ community and connects people with health resources, HIV and STI testing, information on what to if you've been a victim of a hate crime and other forms of support.
Nebraska
Youth Emergency Services (YES): YES provides homeless youth in Omaha with emergency shelter, counseling, HIV/STI and pregnancy testing, free food and showers and other basic needs resources. It also operates transitional housing and maternity housing programs for people ages 16-21. Those who are 18-24 may be able to find housing through YES's Rapid Rehousing program, which subsidizes the cost of rent and helps homeless young people find a permanent place to live.
Nevada
The Gay and Lesbian Center of Southern Nevada: The Center holds a number of programs for LGBTQ+ youth, including sexual education and family support groups. There are also virtual chat servers to connect with peers and receive online tutoring. The organization hosts an annual Youth Prom, which all LGBTQ+ young people and allies may attend for free.
New Hampshire
Rural Outright: One of several Outright organizations in New Hampshire, Rural Outright holds youth drop-in sessions and support groups for LGBTQ+ youth. Young people who visit during drop-in hours will have access to free food, computers, free wifi and safe sex supplies. There are also Outright organizations in Manchester and Portsmouth.
New Jersey
Crossroads Programs: Crossroads helps young people who are aging out of foster care or are otherwise at risk of becoming homeless find transitional housing. They also provide support for those struggling with mental health or behavioral issues and skills development to help young people achieve stability and live independently.
New Mexico
Common Bond New Mexico Foundation: The Foundation's U-21 program provides a safe space for LGBTQ+ youth 21 and under to socialize regularly. Those who come to the Friday meeting can hang out with other young people, listen to guest speakers and receive a free meal.
New York
Metropolitan Community Church of New York: The church offers ministries for LGBTQ+ youths, including emergency shelter, social services and counseling and a food kitchen. New York has many health, housing and social services resources for the LGBTQ+ community.
North Carolina
Wrenn House: Wrenn House takes in kids aged 10-17, giving them free transitional housing, counseling services, skills development training and transportation to school. Although the organization prioritizes the needs of young people from Raleigh and Wake County, they accept teens in crisis from anywhere.
North Dakota
YouthWorks: YouthWorks helps young people in crisis in Bismarck and Fargo by operating shelters for runaways and helping young adults aged 18-21 find transitional housing. Among its many counseling and support services, YouthWorks helps reunite runaways with their families through counseling and mediation.
Ohio
LGBT Community Center of Greater Cleveland: The center holds drop-in hours for LGBTQ+ youth ages 11-20, along with a range of social and educational programs. Young people can also learn about sexual and reproductive health through the center and gain leadership and advocacy training.
Oklahoma
Youth Services of Tulsa: Youth Services operates a 24-hour emergency shelter for young people who need a place to stay. It also provides free food and other basic amenities, referrals for medical services and an emergency crisis line. YST runs support groups for LGBTQ+ youths and allies as well.
Oregon
Outside In: This Portland organization serves LGBTQ+ young people ages 16-24 with housing and education assistance, medical referrals, gender-affirming hormones and opportunities to build community in a safe environment. Outside In's drop-in services include free food, showers, computers, library access and case management options.
Pennsylvania
The Attic Youth Center: The Attic works with LGBTQ+ young people up to age 23 and their families or guardians. Young people can receive mental health counseling for anxiety and depression and help to cope with conflicts and anger and stress management. They can also speak with case managers who will help them find housing and health services. Support groups for transgender youth, women and youth interested in safer sex are also available.
Rhode Island
Sojourner House: Located in Providence, Sojourner House provides youth services, HIV testing, sexual health resources and a support group for LGBTQ+ sexual assault survivors.
South Carolina
We Are Family: A Charleston center built around support and inclusion, We Are Family offers a range of programs, including support groups for LGBTQ+ youth, parent groups, a queer prom and other events aimed at uplifting LGBTQ+ young people.
South Dakota
Black Hills Center for Equality: The center hosts youth events and connects LGBTQ+ young people and adults with housing, mental and general health resources and other forms of support.
Tennessee
Just Us: Based in the Oasis Center in Nashville, Just Us helps middle and high school LGBTQ+ students achieve their potential by nurturing their confidence and advocacy skills and connecting them with safe housing and health resources.
Texas
Out Youth: Out Youth offers young LGBTQ+ people in Austin individual counseling, support groups and social and educational activities.
Utah
Utah Pride Center: The center holds youth support groups and is active in suicide prevention and supporting the LGBTQ+ community in Utah.
Vermont
Outright Vermont: Outright provides support groups for LGBTQ+ youth and drop-in hours during which young people can enjoy free wifi, snacks and games and get clothes and safe-sex supplies.
Virginia
Side by Side: This organization is based in Richmond, but you can also find support groups in Charlottesville and Petersburg. Side by Side helps LGBTQ+ youth find secure housing and maintains a resource closet stocked with clothes, gender-affirming garments and toiletries that are free to all. LGBTQ+ youth who are in crisis can call Side by Side's 24/7 hotline for help.
Washington
YouthCare: YouthCare runs a drop-in center for youths age 12-24 and an overnight shelter for people 18-24. It also operates an emergency shelter for those under 18.
Washington, D.C.
Sexual Minority Youth Assistance League (SMYAL): SMYAL serves LGBTQ+ homeless youth ages 18-24 in the Washington, D.C. area. The organization offers transitional housing along with crisis intervention, food and skills training for residents.
Wisconsin
Milwaukee LGBT Community Center: The community center provides emergency housing and shelter referrals for people in crisis and a drop-in center with food, clothing, a library and internet access.
Wyoming
Wyoming Equality: This advocacy organization maintains an extensive online list of health care and mental health providers, businesses, college student and youth groups, crisis resources and LGBTQ+-friendly faith organizations in Wyoming.
Additional Resources for Homeless LGBTQ+ Teens
About the Author
Casey Morris is a finance and tech journalist. She has written for Forbes Asia, The Christian Science Monitor, The Washington Post and a number of finance publications and institutions. Morris is a graduate of Columbia Journalism School.
Sources