Financial and Social Resources for Homeless LGBTQ+ Youth
LGBTQ+ youth are 120% more likely to experience homelessness. Here are the steps they can take and resources you can use to survive and thrive into adulthood
Advertising & Editorial Disclosure
Last Updated: 8/30/2023
Pride Month is meant to be a time of celebration and recognition of the lesbian, gay, bisexual, transgender, queer/questioning, intersex and asexual (LGBTQ+) community. But if this time is overshadowed for you because you don't have a stable place to live or are homeless, you should know you're not alone.
LGBTQ+ youths are 120% more likely to become homeless than their cisgender or heterosexual peers, often because they have been forced to leave home or run away due to abuse and family conflict. Homelessness doesn't have to be permanent. Many organizations throughout the country can provide support if you have nowhere to live or are worried about becoming homeless.
In this guide, you'll find state and national helplines, shelters and other organizations that can help, along with tips for how to avoid homelessness. If you are among the LGBTQ+ homeless youth in America, these resources can help you find support and a safe home.
LGBTQ+ Homelessness in the US
Teens and young adults who identify as LGBTQ+ face far greater risks of homelessness, sexual abuse and drug and alcohol addiction. According to the Trevor Project, 25% of LGBTQ+ youths surveyed encountered some form of housing instability. The overrepresentation of LGBTQ+ people in the homeless youth population stems from discrimination within their families and immediate environments, which may drive them to couch surf with friends, sleep in shelters or live on the streets.
LGBTQ+ homeless teens face a range of challenges, from depression and thoughts of suicide to difficulty finding food and medical care. They're also at risk of developing a drug or alcohol addiction. LGBTQ+ people are also two to three times more likely to have a substance abuse problem than heterosexual people.
The statistics below illustrate just some of the many hardships faced by homeless LGBTQ+ teens and young adults and the risks they face.
LGBTQ+ teens who experience housing instability are three times more likely to attempt suicide than peers who are not homeless or struggle with housing insecurity.
More than 36,000 people under the age of 25 were homeless in the U.S. on a single night in 2018, according to True Colors United's 2019 State Index on Youth Homelessness.
One-third of transgender people surveyed by True Color United said they have been homeless at some point.
4.2 million people under the age of 24 in the U.S. experience homelessness each year.
LGBTQ+ youths are two times more likely to die early than their heterosexual and cisgender peers.
LGBTQ+ people are 9.5 times more likely to use heroin than their heterosexual peers.
It doesn't have to be this way. While the LGBTQ+ community and advocates work tirelessly to make things better for LGBTQ+ teens and young adults, social service organizations play a vital role in helping teens find safe transitional housing and achieve a stable, healthy lifestyle.
Homelessness makes it more challenging to hold down a job, which can jeopardize access to health care and create an unhealthy spiral. When people can safely meet their needs and find safe housing and steady employment, they can build a life for themselves. For teens and younger LGBTQ+ children, a supportive and inclusive home environment is critical to their well-being.
Why Do LGBTQ+ Teens Become Homeless?
The number one cause of LGBTQ+ youth homelessness in America is family conflict over a young person's gender or sexual identities, according to True Colors United. Many teens say they were forced to leave home or ran away, while others say that abuse or family poverty drove them out of the house. Others age out of foster care, leaving them without a financial safety net as they make their way in the world as young adults.
In some cases, families may already live in poverty, meaning that the teens have limited resources to begin with. Once they no longer feel safe or welcome in their homes, they are left to fend for themselves.
How to Prevent Homelessness in the LGBTQ+ Community
Because family conflicts are the leading cause of the LGBTQ+ homeless youth crisis, prevention begins at home. Counselors, the community and faith-based organizations can aid in providing resources and facilitating understanding between parents and their LGBTQ+ children. Even in cases where parents may be accepting but unsure how best to support their kids, caseworkers can help open up conversations and make the home environment safer for LGBTQ+ young people.
The U.S. Department of Housing and Urban Development (HUD) launched a prevention initiative several years ago and found that engaging community stakeholders, including teachers, social workers, law enforcement officers and young people themselves, is crucial to keeping teens off the streets.
Even with inclusion and education efforts, some young people who identify as LGBTQ+ will face housing insecurity or homelessness. Host Home networks throughout the country provide a safe harbor for young adults (typically ages 18 to 24) by connecting them with hosts who are LGBTQ+ themselves or allies of the community. Hosts can offer a stable place to stay, and in some cases, mentorship and emotional support.
These homes can be found throughout the U.S., but here is a brief list of organizations that can connect you with hosts:
If you can't find a host program in your area, you can contact a shelter or national LGBTQ+ resource center, and they may be able to connect you with local resources.
Financial and Social Help for Homeless LGBTQ+ Teens
It's not uncommon for teens who become homeless to experience anxiety, depression and even thoughts of suicide as you try to cope with your circumstances. There are people who care deeply about what happens to you, and several national resources can help you find shelter and care for your physical and mental health.
If you live in a rural area or in a city that doesn't have LGBTQ+ community centers, shelters or advocacy groups, you can call a national organization and they may be able to identify resources in your area. They can help you create a plan for finding stable housing and getting the services and community you need to be safe.
Expert Help for LGBTQ+ Teens
Selima Morrow is the director of outreach and community housing at CHRIS 180, a behavioral health organization in Atlanta that helps young people at risk of homelessness. CHRIS 180 has a long history of advocating for the LGBTQ+ youth community and providing housing support and other social service assistance. Morrow holds a Master of Social Work degree from Clark Atlanta University.
As a self-made entrepreneur, Laura J. LaTourette, CFP® has built her career in financial services on her own terms. She has learned to repeatedly channel her strength and independence to achieve her goals in life. It is this same spirit of independence that Laura seeks to bring out in her clients, encouraging them to develop a clear understanding of their gifts, to conquer their fears, to dream big, and to live fully.
Why is there such a large number of homeless LGBTQ+ youth?

What advice do you have for homeless LGBTQ+ teens trying to find employment, transitional housing and food?

What free financial and social services would you recommend homeless LGBTQ+ youth look into immediately?

Do you have advice for LGBTQ+ youth who are at risk of becoming homeless?
Laura J. LaTourette
Founder and CFP® at Family Wealth Management Group
Top 10 National Financial and Social Services for Homeless LGBTQ+ Youth
When you're faced with the prospect of homelessness, finding shelter is your most urgent need. But you likely need food, health care, medicine, clothing and counseling, too. The resources below can help you figure out your next steps by talking through your fears and identifying safe places where you can get your needs met.
Financial and Social Services for LGBTQ+ Homeless Youth in Your State
There are vast disparities among states when it comes to helping LGBTQ+ teens in the United States. According to True Colors United's State by State Index, New York, California, Massachusetts and the District of Columbia have the most support available, though they all can be doing more. Pennsylvania scored lowest on the index, followed by Idaho, South Carolina and Nebraska.
However, there are at least some resources in every state, along with experts and volunteers who can provide guidance. Not every organization offers emergency or transitional housing, but many can refer you to someone who will help you.
Although some organizations have suspended their in-person events and support groups because of the COVID-19 pandemic, many are hosting virtual chats and forums so you can still connect with peers and counselors. Emergency shelters are still open, and many organizations still provide meals and health services.
If you're unsure whether a shelter or community center near you is open, or you're unable to find in-person help, contact a national organization or your local emergency services line. They may be able to identify a nearby place to get help.
LGBTQ+ Homeless Youth Support Organizations by State
Additional Resources for Homeless LGBTQ+ Teens
About Casey Morris
---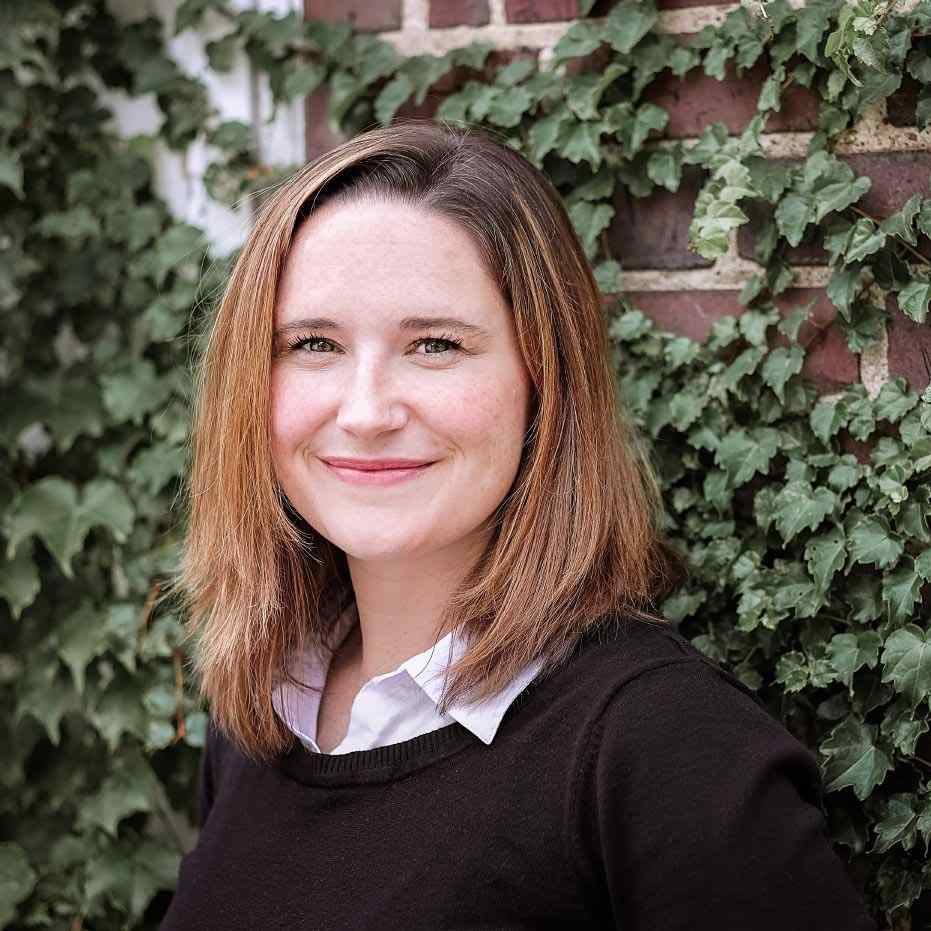 ---