Managing Your Finances While Traveling Full-Time
Advertising & Editorial Disclosure
Last Updated: 7/20/2023
Remote work has grown in recent years. Many companies moved to a remote work model during the COVID-19 pandemic, leading to an increased number of digital nomads— remote workers who typically work online exclusively. Ideally, these workers live and work in locations across the globe while keeping their jobs.
Traveling full-time can be exciting as it allows you to experience new opportunities and cultures. However, it also comes with challenges. Having a solid financial plan, acquiring the necessary skills and knowing the factors you should consider can help you prevent mistakes as you explore new places.
Loading...
---
How Much Does It Cost to Travel Full Time?
Traveling can be expensive. Doing it full-time will cost you more. It's crucial to ensure that your finances can support your lifestyle. The first step you should take is to determine how much your travel budget will be.
There's no one-size-fits-all solution when it comes to budgeting for your travel. The minimum amount of money necessary will vary per person. You need to calculate expenses based on your needs, spending habits and destination.
Questions to Help You Determine Your Travel Budget
A travel budget should be personalized and based on your needs and plans. Asking the right questions can help you estimate how much money you should have.
How to Afford Full-Time Travel
Before deciding to travel full time, consider the various expenses involved. Aside from the cost of reaching your destination, you should consider your day-to-day expenses like housing, food and transportation.
Once you determine the amount you'll need to fund your trip, your next step is to prepare your finances. Create a budget, find ways to save money, eliminate debt and take advantage of rewards and discounts.
1
Create a budget
A budget helps you plan and keep track of your spending. You can create a daily, weekly or monthly budget. You can start with the pen-and-paper method or use a spreadsheet. You may also download a budgeting app on your mobile phone for easy access.
2
Eliminate debt
Pay off any huge debt before leaving, if possible. That reduces the concerns you have to think about while traveling. If you can't eliminate your debt, start with high-interest ones. If you plan on being a digital nomad, include your debt payments in your budget.
3
Use saving strategies
A savings account will give you peace of mind. It ensures a safety net in case things don't go as planned. If you plan on becoming a full-time traveler, it's best to save as much money as possible. Spend less if possible. Reevaluate your expenses and see if there are areas you can improve.
4
Utilize travel rewards and discount memberships
Discounts and rewards can help you save money. If you have a travel rewards card, check if you're eligible for discounts or deals on flights and other travel expenses.
5
Use miles and hotel points
If you're a frequent traveler, you may have earned miles on a particular airline. See if you can redeem these points.
Some credit cards also allow users to earn and redeem hotel points. Check if your card provider offers this promo. You may enjoy complimentary nights at participating hotels.
Preparation Checklist Before Becoming a Full-Time Traveler
While money is one important factor to consider when preparing to travel full time, it's not the only one. It's a good idea to conduct a health assessment, acquire new language skills and discuss work conditions with your employer. These steps can help make your trip less stressful.
1
Assess your health
Whether you have a medical condition or not, making sure you're healthy before going on your trip is advisable. Visit your doctor and arrange checkups. Check if there are required vaccinations.
2
Inform your family or friends about your plan
Since you'll be in a different location for an extended period, it's best to inform your family or friends about your plan. You can also ask them to check on your house from time to time or get your mail and packages.
3
Acquire necessary skills or knowledge
It would help to practice commonly used phrases to make communicating with locals easier. For instance, learn to say please, excuse me and thank you in the language of the country you're visiting. Sentences and phrases related to buying or asking questions will also be beneficial. Consider downloading a translation tool or application.
4
Research the places you want to visit
Learn about your destination, including the local food, weather and culture. It's important to avoid disrespecting traditions and culture. Research tourist areas and dining hotspots you can include in your travel plan.
5
Ensure your employer provides remote work
If you aren't working remotely yet, discuss your options with your employer. Make sure they let employees work remotely to avoid issues. Let them know of your plan to travel but assure them that you'll still take care of your work responsibilities.
What to Do With Your House When You Travel
When planning your trip, include your home. Determine what you'd do with it. If you're renting, talk to your landlord about the termination of your rental. Then, figure out where you'll keep all your things. If you don't want to let go of your rental unit, you must continue making monthly payments.
Homeowners, on the other hand, have three options. You can rent your home, sell it or try a home exchange.
Rent it
If you want to earn extra money while traveling, you can rent your house. You can list it on rental marketplaces for short-term stays or get a long-time renter.
Consider home exchange
Another option for homeowners is a home exchange. It's pretty straightforward. You list your home and the date of availability. Search or inquire about other places you may want to stay during your trip. Then, work out the details with the person who agrees to swap homes with you temporarily.
Sell it
If you think it would be best to start anew after your trip or don't have a specific timeline for your return, you may opt to sell your place. As soon as you decide to sell your home, talk to a real estate agent. This will give you more time to get the best offer.
Before selling your home, make sure you have a contingency plan. Determine what you'll do if your home sells early or doesn't sell before your trip.
---
Staying On Top of Your Finances While Traveling
Preparing your finances before traveling helps reduce risks. However, you may still end up encountering financial challenges. Overspending is a possibility. Many digital nomads, especially freelancers, experience the so-called feast or famine. They have periods when they earn a lot and times when they don't earn enough.
Proper money management and wise spending decisions can help prevent you from dealing with possible financial challenges.
Choose the right bank or financial services

Consider a bank with global branches. This makes it easier for you to access your accounts at a time of need. You can withdraw money using an ATM associated with your bank to get lower withdrawal fees.

When choosing a bank account and institution, consider the monthly and hidden fees which could cost you over time. Most big banks also offer online banking services. Sign up for this and go paperless. This way, you can access your account anywhere.

Learn how to plan a budget effectively. Prioritize expenses and determine what things you can live without. Staying on a budget will help prevent unnecessary expenses.

Prepare the amount you may need for your entire trip. It's best to have enough money to cover your long-term stay. This way, you can add all the money you earn to your emergency fund or savings.

Maximize travel credit or debit cards

Having cash helps you move around easily. However, it's also best to have a credit card as a backup. If you have a rewards card or cash back credit card, consider using them for your purchases. Aside from the convenience, you also get to earn points or rewards. Make sure you take note of fees and charges to avoid unexpected dues.

Review your expenses. Before spending, consider all available options. For instance, it may be cheaper to eat in local eateries than in fancy restaurants. Consider staying in affordable rental places instead of hotels. Using public transportation is also often more inexpensive than taxis.

Consider taking out insurance

Although a travel insurance policy may seem like an additional expense, it provides financial protection while you're away from home. Before leaving, purchase a policy. Comparing insurance providers and personalized quotes will help you find the best travel insurance.
How to Earn Money While You Travel Full-Time
Having a source of income while you travel full time will help you manage your finances better. Whether you keep your current remote work or not, finding other methods to make money will ensure that you can support the digital nomad lifestyle however long you want. You can also combine multiple methods to generate a higher income.
1
Create passive income streams
Passive income is one of the best ways to earn money while on the road. You can publish ebooks, blogs or vlogs about your travels or rent a property. You may also want to give investing a try. If you already have investments, consider diversifying your portfolio.
2
Increase work options
Get another job or side hustle. Explore other online jobs, such as freelancing. Depending on your skills and experience, you can write, edit or translate content. There are also multiple jobs in the IT industry suitable for digital nomads. Many full-time travelers also become social media influencers. If you plan on staying in one place for a long time, you may apply for local jobs.
3
Generate revenue from what you own
Creating a home inventory before leaving can help you categorize your belongings. Sell the things you no longer use for extra money. If you're into travel photography, you can sell your photos online. Some companies buy photos and videos they can use for business purposes.
BEST JOBS FOR FULL-TIME TRAVELERS
Digital nomads can continue generating income while fulfilling their dream of traveling full time. Finding the best job can be overwhelming with the many options available.
Generally, the best job will depend on your skills, knowledge, expertise and experience. Considering your interests will also make it easier to choose. For instance, travel blogging may be right for you if you love writing. Or, if you're fluent in two or more languages, you can try translation services. Many companies also outsource web designers.
Is Full-Time Traveling for You?
Full-time travel can be a fantastic experience. However, it may not be for everyone. You should consider various factors, including your health, finances and safety while traveling. Additionally, it's valuable to think through possible challenges and concerns. Knowing the risks and hardships that go along with the digital nomad lifestyle will help you decide whether full-time traveling is for you.
Living far away from home can be lonely for some people. But if you're comfortable with being alone and enjoy socializing and meeting new people, you may find full-time traveling exciting.

Full-time travelers typically don't get to cook healthy meals or enjoy gym memberships. Adding different climates and health risks to the mix may result in illnesses. You may have stomach problems, allergic reactions or food poisoning. If you plan on traveling full time, purchase travel and/or international health insurance to cover possible medical issues.

Facing risks and pushing you out of your comfort zone

It takes guts to be a full-time traveler. There will be a lot of situations that'll push you out of your comfort zone. Many travelers experience illnesses, miss flights, lose belongings or get robbed. Having contingency plans may help you address these problems.
Expert Insight on Managing Finances as Full-Time Travelers
Preparing for full-time traveling can be a bit challenging. MoneyGeek asked industry experts to share insights on financial management.
What resources/tools do you recommend to help travelers with financial management?

What tips can you share with people who want to be better at budgeting while traveling?

What are the most important considerations when deciding whether full-time travel is right for you?
Amit Mehrotra
Assistant Professor at New York City College of Technology
Veronica Hanson
Owner of Nomad Veronica LLC and a Nomad
Melanie Hanson
Editor in Chief at EDI Refinance
Linda Chavez
Founder & CEO of Seniors Life Insurance Finder
Resources for Full-Time Travelers
Becoming a full-time traveler comes with many challenges, but having the right resources and tools can make the whole ordeal a bit easier. Below are some resources you may find helpful.
Budgeting Apps
Create a budget and keep track of your expenses using a budget and money-saving app like Mint, You Need a Budget and Goodbudget.
Renting marketplace
Staying at hotels for long periods can be expensive. A good alternative for full-time travelers is to find affordable accommodations through online marketplaces like Airbnb or VRBO.
TravelMath Calculator: Get an estimate of expected expenses with the help of this travel cost calculator. This can help you determine your travel budget.
U.S. Department of State – Bureau of Consular Affairs: Find travel tips based on your circumstances. Be informed about travel advisories and health precautions before traveling. You can also get tips on crisis planning and financial matters.
About Nathan Paulus
---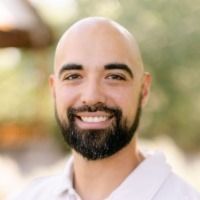 ---