The return to society after incarceration can be a challenging road for many. Formerly incarcerated people face a unique set of issues all at once, from opening a bank account to getting a job and finding a safe place to live. While confronting these challenges, it is essential to know there are resources available.
Each year more than 600,000 Americans return to their communities after serving time in state or federal prisons. Despite that number, there are limited programs to assist and support the formerly incarcerated in making the transition back to their communities.
Limited progress has been made in the last decade, including the federal Second Chance Act and the move by 35 states to block employers from asking about criminal histories on job applications. However, a significant gap remains between the need for support services and the supply of trained professionals and programs to deliver that support.
This guide aims to connect individuals and families to support services, providing sound financial advice to help give the formerly incarcerated community a chance to turn to a new chapter in their lives.
Reentry Challenges
Research shows how formerly incarcerated people face significant challenges, including the tasks of finding a job and paying off debt. The data shows they are not alone — nearly one in every 100 people in the U.S is in prison or jail. These facts and figures show the need for resources and support for those leaving incarceration and reentering society.
Steps to Reentry
Many of the challenges facing former inmates when they are released are the same challenges they faced before incarceration, including education, substance abuse and employment. There are proactive and positive steps you can take while still incarcerated to make your transition back to society.
Seek Treatment
Studies show those in prison and jail are more likely to be dependent or abuse drugs and a struggle with a mental illness. Untreated, these illnesses lead to an increase in relapse and recidivism. Many local and state prison facilities offer treatment and care while behind bars. Take advantage of these treatments and resources during your time at the prison.
Make an Education Goal
The Bureau of Justice Statistics reports that the majority of those incarcerated lack a high school diploma. Learning and earning your GED or diploma can go a long way in creating a successful reentry transition. Your likelihood of finding a job increases, as well as your earnings. It's worth using the resources available in the system to educate yourself to the highest degree possible. Opportunities and wealth coincide with education levels.
Get Job Training
Released prisoners often identify employment as essential to their success after incarceration, according to federal studies. Developing the job skills necessary to get a job can be done through in-house programs. Each state and federal prison has its own job programs, some offering more extensive training than others. However, any skills may help you build a resume after your release. Reach out to prison counselors and social workers to ask about your opportunities. Many programs are only available to those with nearing release dates, but it's never too early to ask to participate. Look for and ask about job prep training as well, including resume writing and interview skills.
Gather Documentation
This step can be easily forgotten with everything else going on, but it's crucial. Getting the ball rolling before you're released will put you ahead of the game once you're released. Federal rules require employers to confirm your identity, which requires you to have an identification card. To get or renew your ID when you're released, you'll be required by most states to show your birth certificate and social security card. If you are missing either one, take steps to replace these vital documents before your release.
Get your ID Card
Once inmates are released, obtaining a form of identification like a driver's license is critical. It enables them to make productive steps toward the future, such as opening bank accounts and getting jobs. If your ID has lapsed, visit your DMV as soon as possible for a new one. This seemingly mundane task will make everyday life so much easier.
Find Affordable Housing
It's one of the essentials of life: shelter. It's also one of the essential steps to reentry. You'll learn more about finding housing in the next section, but it's best to begin looking for stable shelter before you leave prison. This can significantly reduce your anxiety at release.
Have a Plan
Most prisoners are released with little more than a bus ticket, according to the Urban Institute. Inmates should make their own plans for release, including where they are going, how they are getting there and what resources they'll have available to them. This plan should also include understanding if there are conditions for your release, such as probation or parole. If so, ask for instructions on when and where you must check in with supervisors. There is a significant amount of anxiety when leaving prison, and that's normal. Having a plan will help reduce this anxiety.
Local Reentry Resources
Housing for Formerly Incarcerated People
There are significant hurdles for those with criminal records to find housing, which is why most people on parole stay with friends and family. This arrangement can create challenges such as repairing wounded relationships and reentering unstable environments. The other option is federally assisted housing. The better option is dependent on the individual.
There are benefits to halfway or transitional houses. These can serve as more than housing with additional resources available. Onsite counselors, social workers or caseworkers can assist with reentry, and former inmates can find social support within the home.
To begin your housing search, work with social workers and staff within the prison system to understand your options. Once outside of the system, there are multiple support systems and resources to assist you.
Housing Resources & Support
-
Shelter Listings.
Listed by state, this website links to available public shelters near you. The lists of shelters include homeless shelters, halfway housing, transitional housing and substance abuse treatment centers. -
HelpForFelons.org
While all federal housing assistance is connected to HUD, there is no universal site to search for local halfway houses. This website has pulled together multiple resources from every state to help you find housing resources near you. -
Catholic Charities.
This nonprofit organization is working to combat the increased demand for affordable housing by offering several housing assistance programs. They operate both homeless shelters and affordable permanent housing. -
Private Searches.
When searching for housing, avoid corporate apartments. Their rules and requirements leave little room for individual concessions. Instead, look to private landlords offering rental options on sites like Craigslist. When using a private landlord, be wary of scams. However, many individual landlords are willing to offer second chances. -
National Housing Law Project.
This organization focuses on your rights and how to follow the process to qualify for federal housing. If you are rejected for assisted housing or hit hurdles in the process, this site may help you understand legal options.
Employment for Formerly Incarcerated People
After housing, finding and keeping a job is the next most critical factor for reentry stability. Thanks to numerous states changing their approach and policies, you may no longer have to notify potential employers about your conviction history at the beginning of the application process. The Ban the Box initiative is now embraced by 35 states, removing the checkbox, "Have you been convicted by a court?" and similar questions from applications.
While the box does prevent initial discrimination, ex-inmates may still struggle to find a job. According to a Prison Policy report, a survey of employers in five major cities found two-thirds of all employers indicated they would not knowingly hire a formerly incarcerated person. To avoid additional stress and save time, seek out the resources available to help connect you with more supportive employers.
When you begin your job search, there are a few things you should have ready to go, including:
- A resume that highlights your skills and experience, including skills you learned during your sentence. - At least three references. Employers are looking for loyal and trusted workers, and references can help establish you as a worker to be trusted. While recommendations can include friends and family, it's best to include people of authority like social workers, parole officers and previous managers.
Employers Hiring Formerly Incarcerated People
-
Kroger.
Grocery stores can be an excellent place to start for a first job out of prison, and Kroger owns 25 different brands across the country, including QFC, Metro Market and King Soopers. Kroger signed President Barack Obama's Fair Chance pledge, promising to eliminate barriers for individuals with a criminal record. Some positions may not be available to every former inmate. Some convictions, like sex offenses, may limit job opportunities, and theft convictions may prevent you from handling money. -
PepsiCo.
Food processing and packing is another excellent entry industry for job seekers. PepsiCo also signed the Fair Chance Pledge and is listed as a company that recently hired former inmates. The company does perform background checks, but most offenses will not limit your employment opportunities. -
Walmart.
Walmart is the biggest private employer in the world, with a wide range of job opportunities. The company also signed the Fair Chance Pledge; however, there are reports of some local stores denying jobs to formerly incarcerated people. Store managers have some discretion, so if one says "no," it's worth trying another store.
Employment Resources & Support
-
HireFelons.org
This website lists and links out to all the companies known to hire formerly incarcerated people. Along with company information, they lay out the job application and interview process for each company. -
JobsForFelonsHub.com
This website was founded in 2014 by friends and family members of previously incarcerated loved ones. It includes a list of companies that hire formerly incarcerated people and a job board to search for current openings. Beyond employment opportunities, the site includes resources for legal representation, housing and voting rights. -
Center for Employment Opportunities.
CEO exclusively serves people recently released from prison, offering training services and employment. While limited by location, it offers services in 28 large metropolitan cities nationwide. -
Successful Release.
If you've ever asked yourself, "Does FedEx hire formerly incarcerated people?" this site is for you. It reached out to dozens of large companies for details on their policies. You can check if a company you're interested in hires formerly incarcerated people and the likelihood you'll be hired. The site also has tips and guides on how to make a resume specifically for those formerly incarcerated. -
Career One Stop.
This site is run and operated by the Department of Labor and includes resources for finding both training and career opportunities. There is a job board to search and tips for applications, resumes and good references. -
Fair Chance Pledge.
In 2015, President Barack Obama challenged businesses to provide more opportunities for people impacted by the criminal justice system. More than 100 companies and 100 educational programs took the pledge. These companies promised not to ask about criminal history until further in the application process and train human resources staff to avoid discriminating against those with a criminal record.
Transportation
When you are first released, transportation may not be your first concern, but not having a reliable way to get around can make everyday life challenging. How are you going to get to work? How are you going to pick up groceries or check-in with supervisors like a parole officer?
Only second to housing, transportation is one of the top monthly expenses for Americans. For many, the cost of transportation includes auto loans, maintenance, gas and insurance. When you are first released, it is worth reviewing options to avoid this expense and look for other transportation methods.
Public transportation is one option, depending on the availability in your hometown. Many local programs will provide free local bus passes. Your local county runs and operates these programs, so reach out to charities and social services to ask them about what services are available.
Transportation Resources & Support
-
State and County Social Services.
Transportation services tend to be locally run and managed, so it's best to look for services near year. This may include reaching out to social workers or parole officers for assistance, or using a search engine to find "transportation assistance near me." For example,
Michigan 211
offers help with community ride programs or even gas money. -
St. Vincent De Paul.
This nonprofit organization is connected to the Catholic church and has more than 4,000 locations across the U.S. Among its services is transportation assistance, helping drive people to work and doctors' appointments or free bus fare. Use their national website to find a location near you to understand better what transportation resources are available. -
The Salvation Army.
Like other non-profits, the Salvation Army offers a variety of services, including transportation assistance. Each location offers different resources, so find the location near you and ask for their specific financial aid for transportation services. -
Wheels to Work.
Wheels to Work is a Goodwill-run vehicle donation program. When someone donates a car, Goodwill works with a local dealership to sell it and buy as many lower-priced vehicles as possible. Those vehicles go to individuals in need of a vehicle to and from work. Unfortunately, this program is not nationwide and is primarily serving Michigan residents at this time, but you may find something similar in your community.
Establishing a Bank Account
Opening a bank account is one of the first steps to building a strong financial foundation for your future. With so many institutions, companies and individuals relying on digital banking, having a bank account and debit card is essential to modern living.
Most banks require the following things when opening a bank account:
- Social Security Card - Driver's License or Government ID - Initial Deposit - Permanent Address
The first step is to locate the necessary documents like your Social Security card and government identification. Proof of address can also be a hurdle, as it may take time to find permanent housing. When you do, bring a piece of mail like a utility or phone bill with your name and address with you to the bank. This will serve as your proof of address.
Each bank offers different checking account options with different fees. It's a good idea to talk to multiple banks to find the best option. Ask about account minimums, monthly or yearly fees, transaction fees and overdraft penalties.
In some cases, you may be turned down for a traditional checking account because of your past financial history. You can still get a checking account, but you'll have to look for supportive lenders. Turn to credit unions, which tend to be more forgiving. There are also additional resources available for "second chance banking."
Bank Account Resources & Support
-
Chime.
This online-only bank offers second chance banking with savings and prepaid debit card options built into its offering. It does not use ChexSystems, which is a reporting agency that will show previous credit history mistakes. -
Replacing Vital Documents.
To get started, you'll need to find and replace vital documents such as your social security card and birth certificate. This website from USA.gov will help you begin that process and request paperwork you may have lost while in the criminal justice system. -
Wells Fargo.
One of the biggest brands in the credit union industry, Wells Fargo, has locations across the United States. It also offers what it calls a "Clear Access" account for those with low credit scores or past credit history. The account has a $5 monthly service fee for people over 24. - -
Clear your ChexSystem Report.
You can review and then request fixes to your ChexSystems report online. This takes time, and there is no guarantee you'll win a dispute. However, if you are rejected for a bank account, it's worth finding out why and if it can be addressed. This may help you repair your credit report, which helps secure housing and loans in the future.
Rebuilding and Cleaning Up Credit
Your credit history and credit score can significantly impact your life, from lower credit card interest rates to obtaining home and auto loans. When leaving prison, people typically have poor credit or no credit. It takes time for your credit to recover, but it's good to know you can improve it.
Several things contribute to your credit score, including payment history, credit history, types of credit and debt. Unfortunately, any good credit history you created before prison may have taken a hit, but there are steps to improving your credit.
First, understand who and how much you owe in debt. This exercise may include credit cards, medical expenses and legal fees. Work with these creditors to find a payment plan that works for you. Second, establish new credit with a credit card or car loan. If you struggle to initially get credit approval, ask a friend or family member to co-sign with you. Asking for help will get you started towards financial stability and independence faster than trying to go it alone.
Credit Resources and Support
-
Financial Education.
A University of Illinois study found inmates are eager to learn about personal finances and blame a lack of financial resources as a reason for their current incarceration. If you feel this way, there are online resources for better money management. The National Credit Union Foundation has a
Financial Health Journey
to help you to understand your finances. -
Fixing Your Credit.
Before starting to rebuild your credit, it's important to know where you currently stand. Check your credit score for mistakes and issues you can resolve quickly. Then,
improve your credit score
with steps such as negotiating with creditors and avoiding common credit mistakes. -
Credit Builder Loans.
These loans are designed to help you build your credit rating while also building savings. It may be hard to find these at large, national banks. Look for local or regional Credit Unions. DCU is a federal credit union offering a
credit builder loan
for up to $3000. Building your credit this way requires timely payments, which will be recorded to credit bureaus and raise your credit score. -
Financial Counseling.
If you are struggling with rebuilding your credit or
maintaining a budget
, free counseling is available. The National Foundation for Credit Counseling offers free services online and over the phone. There may also be local resources available for you, so ask your parole officer or a social worker for help.
Tackling Debt
While you were incarcerated, you may have felt as if your life was on hold. Without earning an income, there was no way to pay bills and meet financial obligations and responsibilities. Unfortunately, your creditors still expect to be paid. If you leave prison owing money on the outside, you're not alone. Many inmates leave prison with unpaid debt.
The criminal justice system also increases your likelihood of carrying debt. From bail to lawyer's fees and other expenses, these costs add up quickly with no income to pay for them. Other obligations may include child support payments or restitution. While it may take time, there are debt repayment strategies you can work on with a debt counselor.
Tackling Debt Resources and Support
-
Resolve Debt Distress.
Assess your debt situation and get a more in-depth understanding of your options for handling your debt, including debt settlement or bankruptcy. -
Coping With Debt.
The Federal Trade Commission offers consumer information for understanding your rights and where to turn for help. -
National Foundation for Credit Counseling.
As mentioned above, the NFCC offers credit counseling. You'll work one-on-one with a credit counselor to understand your finances and find the best way forward. -
Bankruptcy Attorneys.
In some cases, bankruptcy may be an option for getting rid of debt and moving on with your life with a fresh slate. The National Association of Consumer Bankruptcy Attorneys offers a database of legitimate bankruptcy attorneys.
Vulnerability to Scams
If there is something you want, there is likely someone out there who will promise it, take your money and then fail to deliver. Unfortunately, there are scammers out there targeting our hopes and wishes, including those waiting to be released from jail or prison.
Because scams target our hopes and dreams, it's easy to fall for them. Your best chance for avoiding fraud is to follow the saying, "If it appears too good to be true, it probably is." If you begin searching for something you want, like a place to live or a work from home job, and then out of nowhere someone approaches you with a solution, it's likely a scam. Also, never pay for anything upfront. Asking for money first is a very reliable sign of fraud. Another sign of a scam is asking for money for something you can get for free on your own.
Common Scams
-
Early Release.
This scam typically targets the family members of the incarcerated, promising newly passed laws will get their loved ones released. However, it's never that easy, and according to a report from the Marshall Project, these scams can steal hundreds of thousands of dollars before anyone realizes it's a scam. -
Get Your Diploma.
"No classes? No in-person test? All online? That's a scam," reports the Federal Trade Commission. It warns of scammers setting up fake websites where you can sign up for a quick general education diploma (GED), without having to do any work, for a minimal fee. While you will likely have to pay for classes and tests, you should never pay for the GED itself. -
Work from Home.
While the FTC stopped several iterations of this scam, there are still versions targeting people looking for employment. It promises good money working from home after you complete a "work from home program." The program costs money, but there's no job available after you've paid to complete it. There are plenty of legitimate companies offering remote work, which means you can work at home. They won't charge you for training, and there should be no costs involved with getting hired. -
Credit Repair Clinics.
The FTC also warns of so-called credit repair clinics that promise to clear your credit for you or offer you a new identification number to hide your credit. The second option is illegal, and the first option will cost you lots of money. Like so many scams, this one asks you for money before taking any steps to help you.
Scam Resources & Support
-
Is this a Scam?
If you wonder if something is a scam, this website has some vital questions to ask and offers the details on the latest scams you should be aware of in the U.S. -
Scam Alerts.
In the U.S., the Federal Trade Commission is in charge of monitoring, investigating and stopping scams. It posts the latest alerts to be aware of and the opportunity for you to report a scam if you ever fall victim. -
Common Scams.
This is also a U.S. government-run site. It compiles the most common scams based on topics.
Expert Advice on Reentry After Incarceration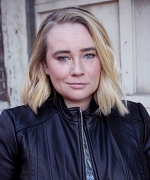 Quinn O'Brien
Adjunct Instructor, UMKC School of Law
Quinn O'Brien started her career as a freelance writer and journalist before joining the Public Defender Service in Washington, D.C. as a staff investigator. Since moving back to Missouri, she specializes in criminal defense cases and post-conviction innocence cases. O'Brien teach two courses at the law school, The Fundamentals of Investigation and Mental Health and the Law. She is frequently part of the training faculty for NACDL, the training division of the U.S. Courts, and other organizations. She has also helped consult for and produce true crime television shows and podcasts for MTV, Investigation Discovery and NPR.
Q. What resources would you recommend for those reentering society after prison?
O'Brien.
Parole officers are often the best resource for someone reentering. They can connect former prisoners with job leads, social workers, counseling, addiction programs and other helpful resources. Halfway houses, whether an inmate is ordered to stay at one prior to being fully released or not, also have social workers and caseworkers who can help lead a former inmate through the process of applying for jobs, getting an ID card, looking for long term housing and finding health care. Unfortunately, these resources are scarce. There aren't enough social workers to go around. There aren't enough jobs to go around. If you only spend a short time in jail, you may not have access to these resources. The same is true if you are wrongfully convicted and later freed. So much of the time, people are on their own with no health care, no job history, few job prospects and the trauma that comes from incarceration. If you have any state reentry resources available to you at all, use them.
Q. Are there steps people can take before leaving prison to help their transition?
O'Brien.
If you have access to a library and the internet, have someone help you look up online the steps you will need to take to get a new ID, open a bank account and prepare for a job. If there are job skills training programs at the prison, take them. If you're offered a job upon release, take it. It is easier to get a job when you have a job. You can search for or train for the job you want while you're working. You need to start rebuilding your resume as soon as possible, and that can start while you're still inside. A job at all, even if it's not your dream job, is going to help you become financially independent sooner rather than later.
If you have people on the outside you can contact, have them collect information about health care and [health insurance](https://www.moneygeek.com/insurance/health/), food stamps, housing programs and other government financial assistance. Most parolees are eligible for at least some (but not all) of these programs and should take advantage of them. Use them to get back on your feet.
Q. What are the steps you would recommend immediately after release?
O'Brien.
For most inmates, you will be required to have a plan upon release, including an immediate address. You will likely be living with relatives upon release, so housing isn't yet a priority. Getting a job is. Some job applications include an "are you a formerly incarcerated people?" box, which can prevent an interview from ever happening. This is why contact with your parole officer or social worker is so important. They can help connect you to employers willing to hire people who have previously been convicted of a felony or incarcerated. These jobs are limited, which is why preparing and building your resume before release is so important. Having mechanical skills and computer skills will go a long way to helping you find a job post-release.
Again, it's easier to get a job when you already have a job. You cannot afford to be picky immediately. For example, one of my exonerees got aesthetician training while in prison. When he got out, he was quickly able to find a shop that would allow him to get his apprenticeship hours so he could be a licensed barber. He was working and making money within a week of his release. He built up his savings, and two years later bought his own shop. He also got a bank account and started saving right away. My less financially successful exonerees bought a flashy car immediately after release. While buying a car can help you rebuild your credit, finding a used Corolla is a better long-term choice.
Q. Are there challenges people should be prepared for during reentry that they might not be aware of?
O'Brien.
You have no credit history, making it hard to get a credit card, sign an apartment lease, or get a car loan. It's going to be like starting over as a teen, and you may need to have someone co-sign loans or leases for you until you can establish credit. Credit unions are good places to go to start this process. They have free financial counselors available for account holders and can help you navigate the complicated world of credit ratings, loans and credit cards.
You also have a giant gap in your resume. That's why it is important to have some kind of program or certification from your time inside prison to put down on paper. Even if it's just a week-long typing class, take it. Show managers that you can start and finish a project. Getting and keeping a job is one of the hardest things to do upon reentry, so set yourself up for success and stay busy in prison. If you get your birth certificate, social security card and other documents together while still inside (with the help of someone on the outside), you will save time. You can immediately apply now for additional services, a bank account and a driver's license. Having an ID and an address are required to start finding employment, health care and future housing.
Q. What opportunities should people look for and act on during the reentry transition?
O'Brien.
Whatever job opportunity you find, take it. Then open a bank account for your paycheck. Do not just cash your check and avoid payday lenders at all costs. If you can live with a relative until you can get your first paycheck, do it. If you can get government assistance in any way, take it. If your parole officer offers you a program opportunity, take it. Churches and other private institutions like the Salvation Army also offer reentry assistance, both financial and emotional. Don't be afraid to ask for help.
Reentry and Reintegration Program Resources
When you are first released, the best resource available to you will be a parole officer or social worker. Their experience is your best resource because they understand the challenges you face and know from previous inmates how to overcome them. Do not be afraid to ask for help.
Your county social services office is also a great place to turn. There are limited social programs available to help you get your feet on the ground, a safe place to stay, a job and a future plan.
-
Career One Stop.
The Department of Labor offers a job network to help Americans find jobs. It also has resources dedicated to ex-inmates, including vocational training and employers of formerly incarcerated people. -
Clean State Clearinghouse.
Looking to clear your record or need legal services? Clean Slate breaks down your state's legal policies and offers a search tool to find a lawyer near you. -
Fair Shake.
A wide range of resources are available on this website, including reentry programs, education, housing, employment, computer skills and more. -
JobsForFelonsHub.com.
With a wide range of resources, this website goes beyond its title. It offers support for legal representation, housing, training and employment. -
Lionheart.
Lionheart provides social and emotional literacy education to incarcerated adults. Lionheart's educational programs are integrated into thousands of prisons, juvenile institutions, social service agencies, schools and community programs throughout the United States. -
National Reentry Resource Center.
The NRRC was established by the Second Chance Act in 2008 and provides grants to organizations providing reentry services. It links out to credible reentry programs and resources for recently released inmates. -
Successful Release.
This website was founded by a former reentry advisor at San Quentin and is now working to provide internet resources for former inmates to find financial success outside prison. These resources include resume builders, job searching tools and a list of companies that hire formerly incarcerated people. -
The Dannon Project.
The Dannon Project provided re-entry services with the help of funding from the Department of Labor. The Dannon Project consistently claims to be one of the top producing re-entry programs nationwide. -
211.
Many of your best resources will be local, regional or state managed. That means it's a good idea to ask for and look for reentry programs near you. For example, 211 LA is where formerly incarcerated people and their families in California can turn to for resources. There are similar 211 programs nationwide.
About the Author
Danielle Kiser is a freelance writer and storyteller. She is passionate about informing and inspiring audiences to improve their lives and their communities. As a former TV news producer, she focuses on sharing relevant and factual stories that stimulate personal growth and knowledge. Danielle lives in Michigan with her husband as well as her sidekick, a greyhound named Oreo.
Sources
Bureau of Justice Statistics. "Key Statistic: Total Correctional Population." Accessed July 27, 2020.
Congressional Research. "Offender Reentry: Correctional Statistics, reintegration into Community and Recidivism." Accessed July 20, 2020.
Federal Trade Commission. "High School Diploma Scams." Accessed July 27, 2020.
Marshall Project. "Money-Making Schemes That Ensnare Prisoners and Their Families." Accessed July 27, 2020.
National Reentry Resource Center. "Reentry Matters." Accessed July 20, 2020.
Prison Legal News. "With 27 Percent Unemployment, Jobs Crisis Hits Ex-prisoners the Hardest." Accessed July 28, 2020.
Prison Policy. "From Prison to Home." Accessed July 23, 2020.
Prison Policy. "Out of Prison and Out of Work: Unemployment among formerly incarcerated people." Accessed July 22, 2020.
ProCon. "Number of People by State Who Cannot Vote Due to a Felony Conviction." Accessed July 28, 2020.
Phys.org "Jailed men express need for financial education." Accessed April 30, 2023.
Vera. "The State of Justice Reform 2018." Accessed July 22, 2020.