COVID-19 Financial Resources and Support for Students
Advertising & Editorial Disclosure
Last Updated: 3/7/2022
The global pandemic has impacted the lives of millions, and college students have been no exception. Attending college comes with exciting new opportunities and freedoms, as well as new responsibilities for students, including taking charge of your finances and paying for college. Due to housing closures, a move to online learning and potential layoffs, many students face unforeseen financial challenges. Students should know that COVID-19 student aid is available and learn how to prepare for future financial roadblocks.
Paying for College During COVID-19
For many students, the implications of COVID-19 will change how they pay for college. Funding opportunities — such as scholarships — could fall through, or layoffs could occur if they haven't already. No matter what a student's current financial situation (or their family's), they should educate themselves on how the pandemic impacts different funding options to be better prepared for any changes.
Financial Aid
Financial student aid has, without a doubt, been impacted throughout the pandemic. Students applying for FAFSA should do so at fafsa.gov as soon as possible to receive aid for the upcoming academic year. A school's financial aid deadline may differ from the federal deadline, so you should check with your school's office of financial aid before filing.
Student Loans
COVID-19 has impacted student loans, as well. Earlier this year, the president enacted the coronavirus relief bill, which provides relief for federal student loan borrowers and has placed student loan borrowers in "administrative forbearance", which allows borrowers to stop making payments to their loans temporarily. Currently, interest on federal student loans is temporarily set at 0% to accommodate the loss of income or other expenses during the COVID-19 pandemic, set to expire on September 30, 2020. However, not everyone will benefit from this suspension. Students are encouraged to contact their loan servicer to determine whether the 0% interest applies to them.
What If My Family's Financial Situation Has Changed?
Many families will face financial hardship during this time, so understanding how to apply for additional aid is a must for college students. If a student or their parents have either become unemployed or unable to work due to the coronavirus, they should:
Contact their school's financial aid office to discuss adjusting their financial aid.
Call their loan servicer to discuss relief options.
Update their files online at fafsa.gov to adjust their aid or submit an application.
Paying for Other Expenses
College often comes with additional expenses depending on a student's living situation. If students choose to live at home with their parents, commuting costs can play a significant role in their budget. Living in student housing on campus comes with housing fees and likely a meal plan.
Living off-campus in independent housing, with or without roommates, includes utilities and additional costs like grocery shopping and general home expenses. Regardless of where students choose to live during college, these expenses add up and should be taken into consideration during financial planning.
Take These Two Steps Right Now
You should do two important things right now if you're a college student affected by the coronavirus:
Ask about grants.
As part of the coronavirus relief package, some schools are offering grants to students. These do not need to be repaid, but you will need to have a FAFSA on file with your school. Check with your school's financial aid office to see if it offers coronavirus grants and if you qualify.
Ask about refunds.
Many colleges and universities are offering refunds for unused months of housing, parking, dining plans and other fees. Getting a refund check for services you were never able to use could help make ends meet. If you haven't received a refund, contact your school's administration to see what refunds are being offered.
Lost Jobs or Internships
Unfortunately, business closures have resulted in lost jobs and internships, leaving many students unemployed. If a student finds themselves without pay and needing unemployment assistance, they can file for unemployment benefits. Unemployment claims are filed on a state level, so it is essential to understand the different requirements and regulations your state has. You should submit your claim with the state in which you worked. If a student is now living in a different state, they should contact their state's employment office with questions on how to file out of state.
Additional unemployment resources:
Housing Costs and Utilities
No matter where students choose to live during the school year, and during the COVID-19 pandemic, each housing situation comes with benefits and challenges. The coronavirus relief bill has created leniency on missed housing payments and prevents federally-backed properties from foreclosing or evicting their residents. If you can't afford to pay your rent or mortgage, there are resources available in every state to help.
If you're having trouble paying for electricity, call your local energy provider, let them know you are a college student affected by COVID-19 and ask what relief programs they have available. The federal government also offers the Low Income Home Energy Assistance Program (LIHEAP) to those who qualify.
Food
Many colleges and universities offer food pantries on campus for students experiencing food insecurity. Some may also offer gift cards for local grocery stores. Check your school's website or give them a call to see what food help they provide.
Your local food bank is also an excellent source to visit for help. Find a local food bank near you.
Health Insurance for College Students During COVID-19
While many students choose to stay on their parents' health insurance during college (the age of independence for health insurance is 26 years old), some opt to supply their own health insurance for various reasons. If you're a [student in need of health insurance](https://www.moneygeek.com/insurance/health/student-health-insurance/) at this time, you can find a multitude of options through multiple resources.
Subsidized coverage on the insurance marketplace.
Citizens can enroll in a subsidized insurance plan through Healthcare.gov after a layoff, cut in hours or becoming furloughed.
Insurance plans provided by your employer.
Your employer may be offering healthcare coverage up to a specific date after your termination. Talk to your employer about extended coverage and if they provide severance pay.
Spouse, partner, or family plan.
If you have a spouse, partner or parent who has employer-provided insurance, you may be able to sign up for their plan as a dependent. Depending on the provider's policy, you may be able to enroll outside of the open enrollment period if you lose your job.
Changing Education Options as a Result of the Coronavirus
The traditional college experience, as we know it, came to a halt due to COVID-19. Campuses closed, students were sent home and courses shifted to online hubs. Universities had to quickly shift gears to accommodate the changes and regulations set by local and federal governments to protect students. For example, the University of Nevada, Reno closed housing and moved courses for the Spring 2020 semester online, and in-person graduation ceremonies were canceled. For future terms, colleges and universities are looking at continuing online learning while slowly launching condensed in-person labs and courses when needed.
If a student is worried about the cost of their education during and post-COVID-19, transferring to an online program or community college (online or in-person) could help them save money.
Virtual Learning
To continue lessons and keep students progressing towards graduation, most universities quickly shifted their courses to an online format. For many faculty and students alike, this transition presented challenges, but online learning has many benefits.
Virtual Learning Pros
Cut back on expenses by living with parents and not commuting to campus.
Freedom to work on classwork at your own pace — many courses are offered as a self-taught model with less face-to-face time with the professor.
Fewer distractions, such as roommates or disruptive classmates.
Virtual Learning Cons
Limited access to professors for guidance on assignments.
More responsibility and autonomy that many students struggle with.
Technical difficulties, such as poor internet connection.
On-Campus Learning
While the future of in-person learning is unknown for now, many schools are already looking for ways to get students back on campus as soon as possible. For example, the University of Nevada, Las Vegas is planning on hosting some courses on campus while leaving others online for the fall 2020 semester while requiring all students and staff to wear masks and maintain social distancing whenever possible. Many schools will explore the possibility of holding some classes with fewer students on campus to keep universities running.
On-Campus Learning Pros
More valuable face-to-face time with professors and peers.
Access to on-campus resources, such as the library, career centers and academic departments.
Stronger sense of university community that many students value.
On-Campus Learning Cons
Increased risk of contracting and spreading COVID-19.
Mental health struggles due to fear of infection and the transition of moving back to campus and adapting to a new routine.
Increased expenses from commuting, housing and other costs that students may not be able to afford due to layoffs or other financial struggles.
How the Coronavirus Has Impacted International Students and Study Abroad
International travel bans to stop the spread of COVID-19 have left many students unable to either study abroad or return home. Most study abroad providers halted programs this spring and sent students back to their home states or universities, and many providers have not started programs back up again. Many international students attending American universities are displaced due to campus closures. Currently, both American and international students are unsure of how their academic journeys will be impacted. Schools and study abroad providers are working diligently to provide alternative programs for these students.
Options for International Students at US Universities
Many international students were living and studying in the U.S. during the COVID-19 shutdown. While some students returned to their home countries during the uncertainty and to avoid future travel bans, COVID-19 has caused many international students to remain in the U.S. These students are tackling lots of questions about their academic, professional and personal futures. Still, there are options to help keep their academics and finances on track:
Online learning.
Many universities are offering online learning opportunities, even when campuses begin to open back up. International students looking for flexibility should consider online courses when possible in case the current situation evolves and their housing or travel restrictions change.
Housing flexibility.
International students should speak to their housing provider, whether on-campus or through a rental property, to discuss their options if they need to move or if they experience a loss of income.
Scholarships, grants and other funding.
Students studying at a U.S. university should speak to their financial aid provider or a loan officer at their school to learn about any changes in their funding due to COVID-19. They can also learn about coronavirus aid for students, specifically international students, for which they might be eligible.
Postponing Study Abroad Experiences
Many study abroad providers have canceled programs due to COVID-19, some through the end of 2020. If you were planning on studying abroad this year, but your program is canceled, explore the possibility of a refund or transferring paid fees to a future term to maximize your investment. As an alternative to international travel, providers have pivoted to offer students with international experiences they can participate in from home. These include:
Online courses with professors from partner universities around the world.
Virtual internships with international organizations.
Virtual city tours, museum visits and cultural activities like cooking lessons.
Online language learning taught by professors around the world.
Mental Health Support for Students
Although most students have moved away from their universities and are back home for the foreseeable future, that doesn't mean the COVID-19 shutdown has been like summer break. Many students are likely experiencing emotions and anxiety around the situation due to several stressors, including change in routine, increase in academic pressures, uncertainty about their academic future, loss in experiences like study abroad, graduation and on-campus events and fear of the virus itself.
Students should consider seeking mental health support to help themselves during these difficult and uncertain times. Supporting your mental health can look different for everyone, and they don't have to cost an arm and a leg to seek out.
Regular indoor and outdoor exercise.
Many gyms and fitness communities offer free or reduced-cost virtual workout classes to help people stay active. Alternatively, frequent walking, running or bike riding outside can help with overall mood.
Virtual counseling.
Want to talk to someone? Seek counseling through your university or a private party. Talk-therapy apps and texting services have become increasingly popular in recent months.
Blogging or journaling.
Consider writing as an outlet to express your emotions and get them off your chest.
In-person therapy.
If your community has loosened quarantine restrictions, you can also seek professional in-person therapy to manage your mental health. Ask your insurance provider for a list of doctors in your network to avoid out-of-pocket fees.
Expert Insight on Student Resources and Finances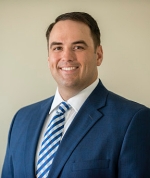 Cameron Hamilton is the director of financial planning and a financial advocate for Ballast, Inc. in Lexington, Kentucky. While attending the University of Kentucky, he worked on medical research to make blood transfusions safer. Seeking to use the analytical skills he learned from research to help individuals, he continued his education at U.K.'s Gatton College of Business and Economics, earning a Master of Business Administration. Now, Cameron acts as the "Personal CFO" for his clients, coordinating and managing all aspects of a client's financial life.
Interview with Cameron Hamilton, CFP, MBA
Q. Who should students turn to on campus for questions regarding funding their education, especially during COVID-19?
A.
Most larger institutions have an office of retention or a retention adviser, whose job is to manage student progress, especially for first-generation students or those with demonstrated need. They will have a direct line to financial aid decision-makers and are invested in helping students stay on the path to graduation.
Q. What government-funded resources are available for students looking for financial aid to help fund their education?
A.
Students need to complete the FAFSA, Free Application for Federal Student Aid, annually to be eligible for Pell Grants, which don't need to be repaid, and Stafford loans, which do. Federal work-study jobs on campus also require demonstrated financial need on the FAFSA and can be a great way both to earn money to fund education and network among faculty and staff.
Q. If a student or their provider's financial situation is impacted due to COVID-19, who should they contact to learn more about how their financial aid or student loans will be affected?
A.
Student loan statements will list the loan servicer's contact information. Many servicers have suspended payments for a number of months during the pandemic. As with any debt negotiation, it goes better if you contact the institution proactively before missing payments.
Q. How can a student determine whether they qualify for unemployment?
A.
Unemployment programs are run at the state level, with each state creating its own requirements. Seek out your state unemployment office to determine eligibility. Some states have expanded the types of workers who are eligible and have
waived waiting periods
.
Q. How can students begin to prepare financially for the possibility of becoming unemployed?
A.
Contrary to normal times when we try to focus students on paying down debt, saving and investing, now is a time to focus on financial survival. This means
reducing expenses
and prioritizing which resources deserve the cash. Many banks, landlords and utilities have been reasonable in delaying payments. They are more open to negotiation before payments have been missed.
Additional Coronavirus Resources for College Students
These are uncertain times for everybody, but there are resources to help. If you or a student you know are looking for financial resources related to COVID-19, seek state and national resources for guidance.
About the Author
Nicole Duxbury is a writer for MoneyGeek and a marketing and communications professional based in Reno, Nevada. She has more than five years of professional marketing and communications experience working with clients in travel, food and beverage, CPG, finance, non-profit, higher education and politics. Her work has an emphasis on content writing, social media management, content and digital marketing.
Sources