Scholarships and Grants for Students with Disabilities
Advertising & Editorial Disclosure
Last Updated: 11/18/2023
Colleges and universities recognize the contributions that students with disabilities are able to offer in the classroom and on campus. While it may not have always been the case, today's postsecondary schools are places where students with disabilities are able to flourish and reach their full potential.
Many schools and organizations offer assistance to help students with disabilities reach their education goals and help prepare them for their career. From tutoring to financial aid and tax breaks, students with disabilities and their parents can access a wide range of resources. It can sometimes be challenging to find debt-free college resources, so we've compiled a list of scholarships and grants to get you started along with tips on how to apply for them.
75%
of children with a physical disability can't go to college or vocational school due to the financial burdens of their disabilities
80%
of working-age Americans with disabilities are unemployed
28%
of working-age Americans with disabilities live below the poverty level, compared to just 9 percent of their non-disabled peers
53%
The average household income of working-age Americans with disabilities is 53 percent below that of their non-disabled peers
Grants and Resources
Colleges and Programs Designed for Student with Disabilities
Some colleges and universities offer financial aid for students with disabilities. A handful of private schools focus on learners with special needs. Here are a few of them:
Gallaudet University in Washington, D.C., a school for deaf students, offers merit-based scholarships for "exemplary" achievers. The gifts range in dollar value. Gallaudet University also directs students to apply for dozens of endowed scholarships for applicants who fit certain criteria. One award is for students from Africa or Europe, another targets undergrads from Nebraska and Wisconsin.
Beacon College, a school in Leesburg, Florida, for students with ADHD and learning disabilities, offers a variety of scholarships to undergrads.
Landmark College in Putney, Vermont, specializes in teaching students with learning disabilities. The school says 59 percent of students received Landmark College scholarships in 2019, totaling millions of dollars.
The University of Iowa's REACH program offers a two-year certificate to students with multiple disabilities. The program has awarded nearly $1 million in scholarships in recent years. Iowa's REACH program doesn't provide credit towards a degree, but it helps prepare students with disabilities to pursue a degree.
Medical Tax Deductions and Other Potential Tax Breaks
In some cases, the IRS considers tuition a deductible medical expense. Here's how it works: In addition to the costs you'd expect such as long-term care premiums, the IRS also lets those with special needs add tuition costs to medical expenses. Taxpayers can deduct medical expenses that exceed 10 percent of adjusted gross income.
The IRS says you can deduct "costs for a school that furnishes special education if a principal reason for using the school is its resources for relieving a mental or physical disability." This includes the cost of teaching Braille and lip reading and the cost of remedial language training to correct a condition caused by a birth defect.
The deduction also can apply to room, board, books, computers and travel costs. But be sure to check with your tax adviser before taking advantage of this benefit.You can find in-depth tax and education information in MoneyGeek's Tax Guide for Students and Parents.
Financial Help for Students with Disabilities: Questions and Answers
Reecy Aresty, a longtime college financial aid adviser, has watched American universities make huge strides in accommodating students with disabilities. "There's so much more attention given to students with disabilities," says Aresty, author of How to Pay for College Without Going Broke. "That's one of the blessings of living in the 21st century." While colleges have grown more welcoming to students with special needs, financial aid remains confusing for all students. Aresty offers some advice for navigating the money maze.
What's the biggest challenge for students with disabilities?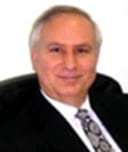 Reecy Aresty:
The challenges are academic and financial. All the financial aid in the world is useless without an admission ticket, so be in touch with colleges early on. Before a student even applies to a college, find out how the school is going to deal with your issues. Let them know who you are and why you want to apply there. Have an ongoing dialogue with the chairman of the department you're interested in. That greases the skids when the application comes in, and it helps the admissions department look at the whole person rather than just test scores and grade-point average. The whole person is more important than a test they took on a Saturday morning. For students with learning disabilities, the SAT or ACT can be traumatic, because you're only two-thirds of the way through when time is running out. For students with disabilities, it's important to include letters from doctors — and not just one doctor. There might be a psychologist as well as a physician.
Can the college help students with disabilities fill out the FAFSA?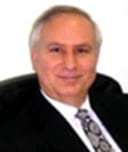 Reecy Aresty:
No. That's a no-no. The college can't really have any part in that, because it would show preference. If the college had any involvement, it would be a problem. At any rate, disabilities don't come up on the federal form, and medical expenses will not show up on the FAFSA. You call it to the school's attention by writing a letter.
So if schools offer no guidance in applying for financial aid, what sorts of assistance do schools provide?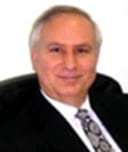 Reecy Aresty:
For students with disabilities, a lot of good things have happened - private tutoring, assistance from professors and graduate students. Students who need a lot of medications might be accommodated with a private bathroom in the dorm. When it comes to taking exams, they're going to get private rooms and a lot more time.
What advice do you give students with disabilities who are seeking financial aid?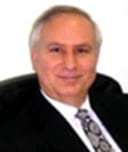 Reecy Aresty:
File early, because there's only so much financial aid. And the earlier you file, the better your chances for need-based aid. There'll never be a problem getting a loan — the government has all the money in the world to make loans. Federal loans aren't always a bad thing. Who wouldn't want to borrow money at no percent for four and a half years, and have 20 years to pay it back? Parents should know that there's no direct communication between parents and schools; everything goes directly to the student. So parents need to be aware of the student's communications with the school through the portal on the college's website. Students can be very remiss in making deadlines.
For Americans with disabilities, unemployment rates are shockingly high. Is it risky for students with disabilities to take out loans they might not be able to pay back?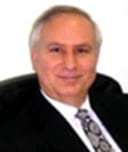 Reecy Aresty:
Absolutely not, because your repayment plan is based on income. Someone who's making $25,000 or $30,000 a year could get a deferment.
There are many private scholarships for students with disabilities. Should students pursue them?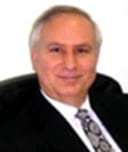 Reecy Aresty:
That depends on the student's financial situation. I discourage any family that qualifies for need-based aid from applying for outside scholarships, because the school will just take it away. Say a school gives you $10,000 in financial aid and you win a scholarship for $1,000. All of a sudden, the $10,000 in aid is reduced to $9,000, because you've got outside support. I tell students, "Don't waste your time applying for merit-based scholarships." If the scholarship is paid directly to the student rather than to the school, don't try to hide it from the financial aid office. If they ever find out, they'll throw the student out for lying.
What mistakes do you see students make in applying for aid?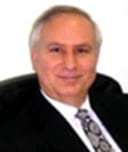 Reecy Aresty:
There are eight opportunities for financial aid because there are eight semesters. Most families don't realize that. They think, "Oh, we filed the FAFSA, we have to wait until next year." You can appeal in January, especially if your situation has changed.
Student Loan Forgiveness and Discharge
If you become disabled after graduation, you might be eligible for loan forgiveness. The U.S. Department of Education, for instance, offers complete discharge of Direct Loans, Federal Family Education Loans and Perkins Loans to borrowers deemed to have a total and permanent disability. The Department of Education has strict rules for what qualifies as a total and permanent disability. You must get a doctor's certificate stating that you haven't been able to work for the past five years or won't be able to work in the coming five years. The federal government also honors disability findings from the Department of Veterans Affairs and the Social Security Administration.
See the MoneyGeek.com Student Loan Forgiveness & Cancellation page to learn more about the programs that may be available to you.
Budgeting Tips for Students with Disabilities
It's possible to save hundreds of dollars a year by creating a monthly budget and reviewing your current finances for cost-savings. Below are some key students with disabilities expenses - auto financing and insurance, credit cards, and renters insurance - and tips for managing your finances and advice to help you keep your monthly payments low.
AUTO LOANS
Know your auto loan financing options and how to get the best payment option for your budget.
CAR INSURANCE
Find the best car insurance options, student discounts, and ways to decrease your premiums and payment.
RENTERS INSURANCE
If you're renting and have renters insurance, or you have been considering looking into coverage, it never hurts to shop around to see what savings you can find.
Additional Resources
About MoneyGeek Team
---
---