Finding Scholarships, Grants & Loans for Your Medical Degree
Financing Medical School: How to Find Scholarships, Grants & Loans
Advertising & Editorial Disclosure
Last Updated: 11/8/2023
Before donning your own white doctor's coat, you must devote a dozen or more years to training, which includes countless hours of studying, attending classes, taking exams and mandatory hospital experience. Also rigorous is the financial cost of medical school — the most expensive of all graduate schools. The average medical school debt the past few years has been over $190,000, according to the Association of American Medical Colleges.
Now's the time to assess your financial situation. You'll likely face another round of financial-aid applications, as you did for your undergrad education, but this time, your parents may not be contributing to your med-school costs. Even if you've been working since graduation, you'll probably still need more money to cover the cost.
Where to Start Your Search for Medical School Financial Aid
Here's what you need to know as you begin addressing the cost of your medical education:
1
FAFSA
The Free Application for Federal Student Aid (FAFSA), the same application you submitted for your undergraduate student loans, also applies to med-school loans. The FAFSA determines your eligibility for federal, state and local government student loans, as well as other financial aid, such as medical school loans and scholarships. Through FAFSA, you can apply for Federal Stafford loans, the primary loans used to pay for medical school. You can find detailed application information at MoneyGeek's FAFSA Guide.
2
School-specific documents
In addition to the FAFSA, some medical schools require a supplemental application as part of the financial-aid process. In addition, schools will require a parental income statement. Some schools may waive this requirement — for example, if you are aged 30 or older — but if you are applying for a need-based loan or scholarship, they will not waive the requirement regardless of age, marital status or family status.
3
Private loans
You can seek out private student loans without filling out the FAFSA, but be sure to carefully research the terms and restrictions of private lenders because these loans typically are less flexible or forgiving compared with federal loans. Students should consider private loans a last resort.
4
Total cost
To make smart decisions about financing your med-school education, you must calculate the total cost of attending a specific school. The total cost includes what you'll need to fork over for tuition, books, housing, food, transportation and other personal expenses. Each med school sets its own Cost of Attendance (COA), which is the maximum financial-aid amount you may receive from any source. The COA includes the school's fixed cost of tuition and fees as well as allowances for living expenses.
Financial Aid Checklist
Taking some simple steps before you send out applications can greatly help your chances of success.
5 TIPS FOR FINANCIAL AID
Complete your FAFSA.
Submit your medical-student scholarship application (optional).
Complete the work-study application (optional).
Watch for and respond to any correspondence from your candidate schools.
Accept, reduce or reject your financial-aid offer.
Medical School Loans at a Glance
The average tuition for a first-year student at a private medical school in the U.S. in the 2018-2019 school year was nearly $60,000, highlighting the overwhelming need for financial aid. Medical school students have several student-loan options.
Unsubsidized Federal Stafford Loan
Most students find that the Unsubsidized Federal Stafford Loan is the most attractive medical school student loan because of its favorable terms. (See the MoneyGeek Paying For College page to learn the difference between a subsidized and unsubsidized student loan.) You don't need to demonstrate financial need, and its fixed interest rate — 6.08 percent for graduate students — is lower than other student loans. Although interest begins to accumulate as soon as you take out the loan, you won't need to start repaying until after you graduate. The repayment period typically is 10 years, and a 1.059 percent loan fee applies.
Although the government sets an annual loan limit of $20,500 — and a cumulative loan limit of $138,500 —the amount you are ultimately eligible for may be less than these amounts. This is because your medical school uses your FAFSA information, its COA and any other supplemental application materials it requires you to complete to determine your loan amount.
Graduate PLUS Loans
In many cases, medical students turn to Graduate PLUS loans when their Unsubsidized Stafford Loan amounts don't adequately cover the full amounts they need. Graduate PLUS loans also are unsubsidized, so the government does not pay for any interest that accrues on the loan, even though interest begins accumulating as soon as you take out the loan.
The fixed interest rate — 7.08% — is higher than the Unsubsidized Federal Stafford Loan, and your maximum loan amount depends on your school's COA less any other financial aid you receive. You can hold off on repaying the loan until after you leave school, but once you do begin, the repayment period lasts 10 years. A loan fee of 4.236% also applies, and you may need a co-signer, such as your parent, if you have poor credit.
School-Funded Loans
Medical schools also provide student loans, and most of them are need-based. Medical schools consider your financial resources, including any spousal income, in determining whether to extend a loan.
You'll need to contact your candidate medical school directly to determine available loan amounts and the school's precise terms. For the most part, annual loan amounts are comparatively small, such as $4,000 or $5,000. These school-funded loans typically have relatively low fixed interest rates — hovering around 5%, for example. And you can also defer the start of your repayment period for two or three years or take advantage of a grace period lasting several months. In some cases, the school subsidizes interest on the loan until your repayment period begins.
Medical School Scholarships
Scholarships of all breeds and sizes are available to assist students with the financial costs of a medical education. The eligibility requirements for these scholarships vary. Organizations and institutions may award them based on the student's financial need, merit, heritage, medical specialty, residence, community service and other criteria. Many scholarship foundations require students to be U.S. citizens or permanent residents.
Medical schools also offer their own scholarships, so you should check with your candidate schools to see whether you meet their eligibility requirements. Most medical schools use financial need as a selection criterion, and only a few — such as the University of Virginia and Washington University in St. Louis — offer merit-based scholarships. You'll find a list of scholarships for medical school students below.
| Scholarship | Eligibility | Where to apply |
| --- | --- | --- |
| American Medical Association (AMA) Foundation Minority Scholars Award (general program) | Numerous scholarships available for first- or second-year medical students from traditionally underrepresented groups in the medical field, such as African American, Alaska Native, and American Indian. Must be U.S. citizen. | http://www.ama-assn.org/ |
| American Medical Association (AMA) Foundation Physicians of Tomorrow Awards | Numerous scholarships available for third-year medical students. Six Physicians of Tomorrow scholarship categories exist (with each category having specific eligibility requirements): AMA Foundation (general category), AMA Alliance Grassroots, Dr. Lin and Minta Hill Alexander, AMA Foundation Chicago-Area, Medical Society of the State of New York/Dr. Duane and Joyce Cady, and Ohio. | http://www.ama-assn.org/ |
| Becas Univision Scholarship Program | Merit-based award for student of Hispanic heritage residing in the U.S., with a minimum 2.5 GPA for graduate students, including medical school students. Must plan to enroll full time. Specific award amount will take into consideration financial need. | https://hsf.net/ |
| Buckfire & Buckfire PC Scholarship | For medical school student who is a member of an ethnic or racial minority or who demonstrates commitment to issues of diversity. Must be U.S. citizen, have minimum 3.0 GPA and have completed at least one semester. | http://www.ofas.uci.edu/ |
| Kaiser Permanente Medical Student Scholarship | Up to eight scholarships available to third-year or entering fourth-year students of accredited medical, osteopathic or podiatric schools who demonstrate commitment to underserved communities. Must be interested in seeking residency in Northern CA. Students will be encouraged to participate in one-month clerkships at Kaiser Permanent facilities during fourth year of medical school. | http://kaiserpermanente.org/ |
| National Health Service Corps Scholarship Program (NHSC SP) | For full-time entering or enrolled medical student pursuing primary health care profession. Must be U.S. citizen or national. Minimum obligation is two- to four-year commitment at NHSC-approved site in a high-need Health Professional Shortage Area. | http://nhsc.hrsa.gov/ |
| National Institutes of Health (NIH) Medical Scientist Training Program (MTSP) | Approximately 170 new recipients receive assistance annually through grants made to participating medical schools. Recipients may receive up to six years of support, subject to annual renewal based on recipients' satisfactory performance. Must be U.S. citizens, noncitizen nationals or permanent residents. Selection depends on outstanding credentials and potential as well as motivation to enter careers in biomedical research and academic medicine. | https://www.nigms.nih.gov/ |
| Southern Medical Association Alliance Society of 1924 Medical School Scholarship | Need-based award for third-year medical student exhibiting academic and leadership qualities. | http://sma.org/ |
| Tylenol Future Care Scholarship | Approximately 60 one-time awards available for undergrad and graduate students, including those in medical schools, with at least one more year of school remaining. Award based on GPA, academic excellence, community involvement, exemplary leadership and dedication to careers in caring for others. | http://www.tylenol.com/ |
| U.S. Air Force Health Professions Scholarship Program | For health care students, including students of three- and four-year programs for Medical Corps and Dental Corps. Minimum obligation is 45 days on active duty while in school and one year active duty for each year of scholarship — with minimum three years — after graduation. | https://www.airforce.com/ |
Medical Loan Forgiveness and Cancellation
It may be worth your time to explore loan-repayment programs to determine whether you can receive assistance from an organization to help you cancel, forgive or repay your medical school loans. Repayment programs offer medical students with qualifying federal student loans the opportunity to have portions or entire balances of their loans forgiven after completing a certain number of payments or service commitments in qualifying areas.
Income-Based Repayment (IBR)
If your medical school loan is a federal student loan, you may choose to structure a more viable, long-term repayment strategy through the federal government's Income-Based Repayment Plan (IBR). IBR caps your repayment amounts based on your income and family size. You qualify based upon a combination of low income and high debt amounts. Any remaining federal student loan balance is forgiven after 20 years of payments.
NHSC Loan Repayment
Repayment assistance is available to medical professionals or students who work in underserved locations or high-need areas through the National Health Service Corps. For example, the NHSC offers final-year medical students up to $120,000 each for three years of full-time commitment at approved sites in certain Health Professional Shortage Areas. You can find details about the Students to Service Loan Repayment Program, or S2S LRP, on NHSC's website. Some states, through the NHSC, also offer repayment programs to those medical professionals who provide primary care in the state. You can find details about NHSC's various programs on MoneyGeek's loan-forgiveness summary page.
NIH Loan Repayment
The National Institutes of Health (NIH) also provides monetary incentives to medical professionals by providing loan repayment for an individual who commits to working at least two years in research. As a non-NIH employee, you would conduct qualifying research outside the NIH (extramural research). Your research must fall in one of these five areas:
| Research Area | Description |
| --- | --- |
| Clinical Research | Research on human subjects or diseases in human populations that involves interaction with human subjects |
| Pediatrics | Research of diseases and other conditions found in children |
| Health Disparities | Research on a minority health disparity population, such as Blacks/ African Americans, Hispanics/ Latinos and Asian Americans |
| Contraception and Infertility | Research on treating or providing new or improved conditions for couples wishing to conceive or bear young |
| Clinical Research for Individuals With Disadvantaged Backgrounds | Research conducted by an individual from a disadvantaged background (from a family with income below defined threshold or from an inhibited environment) |
Delaying Medical School Loans: Questions & Answers
Emergency physician James Dahle, M.D., educates medical professionals about personal finance and investing through his blog, The White Coat Investor. He is the author of The White Coat Investor: A Doctor's Guide to Personal Finance and Investing, a manual that covers financial issues facing medical students, residents, physicians and other high-income professionals, including tips for graduating from medical school with minimal debt. Here he explains financing strategies for medical students.
What strategy should students take for financing their medical school educations?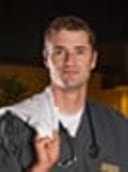 James Dahle:
Choose the cheapest school you can get into. Take out as few loans as possible, and do so as late [in medical school] as possible. The only difference between current students and students who are not yet enrolled is that the ones who are not yet enrolled may be able to choose cheaper schools in lower-cost-of-living areas where spouses may have higher incomes.
What are some ways medical students can reduce their student-loan amounts?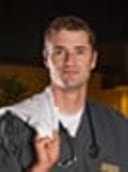 James Dahle:
Again, go to a cheaper school. Also, live more inexpensively. Try to take out loans later. One way to do this it to initially put [school] costs on a zero-percent credit card for one year, and then pay the balance off with a student loan. Don't take out student loans until they're absolutely needed. Also, other options are to get a scholarship, commit to the National Health Service Corps or the military, and work while in medical school.
Are consolidation loans a viable option for medical school loans?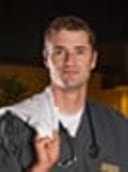 James Dahle:
It makes no sense to consolidate loans with the government at the average interest rate unless the consolidation causes loans that don't qualify for government programs to then qualify. If you are willing to come out of the government programs with their benefits, then refinancing is available with private companies. The rates you get as a medical resident, however, aren't nearly as good as what you can get after you finish residency.
How can medical students improve their chances of receiving scholarships or increasing the amounts of their scholarships?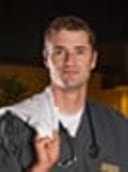 James Dahle:
There aren't a lot of scholarships for medical students. I wouldn't expect one unless it comes with strings attached, like the NHSC or military scholarship. There are a few, and, obviously, applying to any you can find is worth your time.
When is an income-based repayment plan (IBR) a suitable strategy?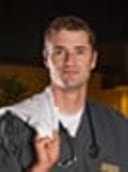 James Dahle:
IBR is one of the four government programs that you can use to reduce student loan payments that are due and to possibly get Public Service Loan Forgiveness (PSLF). If used in conjunction with the PSLF, it's a suitable strategy for someone in residency, as your income is relatively low compared to your monthly payment amounts. If you make 120 payments (10 years) while working for a 501(c)3 organization that qualifies you for PSLF, if you are a medical resident, the amount forgiven is about the difference between what your IBR payments would be during residency and what a regular 10-year payment term would be.
For example, if you were in residency for five years, started the residency with $200,000 in debt, and finished residency with $300,000 in debt, you would pay down the $300,000 to around $200,000 over the next five years, then receive tax-free PSLF forgiveness of that amount. Payments under IBR are limited to 10 or 15 percent of discretionary income — which is Adjusted Gross Income minus 150 percent of the poverty level — and have nothing to do with loan amount or interest rate. So it is much harder to qualify for IBR once you finish residency and take on a higher-paying position.
Choosing Your Med School Wisely: Questions & Answers
A graduate of the former University of Medicine and Dentistry of New Jersey (which was dissolved in 2012 and merged into the Rutgers School of Biomedical and Health Sciences). In his non-traditional path to becoming a doctor, Dr. Ding earned a business degree from Indiana University (Bloomington) and worked for an accounting firm for several years. Through his website MedicalSchoolSuccess.com, he shares his experience about seeking admission to and succeeding in medical school. Here, Dr. Ding talks about minimizing debt burden as part of a successful career.
What suggestions would you give to students seeking financing for their medical school educations?
Alex Ding:
Your choice of school plays a big role. I would say, as a general rule, to pick schools based on their tuitions and affordability, which means you would most likely choose a state school. Also, consider picking schools based on your chance of getting into your preferred residency. For example, American medical schools are going to provide a better choice compared with Caribbean medical schools. Also, remember that you will be in medical school, so don't live like a doctor when you are still a student.
What are some ways new doctors can reduce their student loan amounts?
Alex Ding:
Consider public service loan-forgiveness programs. Through these programs, everything is forgiven if you make payments for 10 years while working for the government or in a nonprofit organization, which may have a forgiveness cap in the future. Some jobs may offer to pay your loan balances, but this varies by employer. For example, you could receive $15,000 repayment assistance for every year worked with an employer. While you are paying down their loans, I would strongly encourage graduates to continue living like students and applying their incomes to debt.
Are there certain student loans that are more attractive for medical school students?
Alex Ding:
Consider any loan with a low interest rate and that can qualify for income-based repayment programs.
What are the most important things medical students should remember as they approach their medical school financing?
Alex Ding:
The most important is to maximize your chance of getting residency and becoming a licensed doctor in that specialty. You can do this by picking an American school whenever possible. Research and understand repayment programs, through which you can have some debt forgiven after a defined amount of time. Some programs will forgive all debt. After your residency, make sure you negotiate your salary. You can better leverage yourself by interviewing broadly and not taking your first job offer. Additionally, as a doctor with student debt, you should try to live below your means. For instance, consider holding off on buying houses and new cars.
Recommended Reader Resources
These additional resources provide useful information about paying for your medical school education.
Association of American Medical Colleges (AAMC)
Association made up of medical schools — including all accredited U.S. medical schools — teaching hospitals, health systems, VA medical centers and academic societies. AAMC offers a useful, searchable database of state and federal repayment programs, loans, and scholarships.

American Medical Association (AMA)
Largest nationwide organization of physicians and medical students. The AMA provides an extensive list of financial aid resources relating to medical education, including scholarships and grants.

Educational Commission for Foreign Medical Graduates (ECFMG)
Essential resource for foreign medical students or physicians seeking information about practicing medicine or furthering their medical educations in the United States. This private, nonprofit organization evaluates international medical graduates and physicians and certifies them as part of the process of allowing entrance to a medical education program — such as residency or fellowship programs — or obtaining licenses to practice medicine in the United States.

National Committee on Foreign Medical Education and Accreditation (NCFMEA)
A list of countries whose medical school accreditation standards are comparable to the accreditation standards used in the United States. This resource is relevant for students interested in pursuing their medical educations at foreign medical schools and who wish to be eligible for federal student loans to finance their studies. The NCFMEA reviews other countries' standards to accredit their medical schools and assesses whether those standards are comparable to those used in the United States.

About MoneyGeek Team
---
---