Hispanic Student Scholarships and Resources
Advertising & Editorial Disclosure
Last Updated: 3/16/2023
The number of Hispanics enrolled in college has more than tripled in the last two decades as the U.S. Hispanic population has grown to more than 59 million.
Still, like many other Americans, Hispanic students must overcome roadblocks to achieve their college degrees. Often, one of the biggest obstacles for many of these students is the cost of a degree. Luckily, they can get substantial financial assistance in the form or scholarships and grants geared toward Hispanic and Latino students. Finding and applying for aid takes some effort but it's usually worth the time invested. Read on to find tips on how to navigate this process and a wide range of financial aid options to help you achieve your educational goals.
Rising

Hispanic Enrollment
---
Hispanic population in the U.S. is about 59.9 million
Hispanic high school drop-out rate is 8.2% as of 2017. It was 32% in 2000.
Hispanic College Enrollment is 3.6 million as of 2016, 277% higher than in 1999
Latino adults with a postsecondary degree is 22.6% compared to 47% of white adults
Scholarships, Grants and Resources for Hispanic Students
| Scholarship Name | Eligibility |
| --- | --- |
| Somos Foundation Scholarship | Open to people of Hispanic or Latino descent who live in Utah and are a senior in high school or in college or vocation school. Must demonstrate leadership in school and community service |
| | Open to students who demonstrate leadership in the classroom and the community. Must maintain a GPA of 3.0 or better. |
| | Open to undergraduate students who have a GPA of 2.8 or better and is enrolled in a bachelors or degree program. Applicants have to have completed one year of full-time study. |
| | Open to minority students who have a GPA of 3.3 or higher and demonstrated leadership abilities. Applicants must meet Federal Pell Grant criteria. |
| | Open to graduating high school seniors, community college transfer students, undergrad and graduate students. Must maintain a GPA of 3.0 and have completed the FAFSA application. All majors are encouraged to apply but there is an emphasis on STEM majors. |
Scholarships for Undocumented Students
Many Hispanic students have special situations, circumstances and needs that set them apart from the general student population. With the number of undocumented workers in the country around 11 million as of 2019, groups and associations around the country are working to provide students who are undocumented or whose parents are undocumented with aid to attend post-secondary school.
Undocumented students are not the only ones eligible for specialized aid for Hispanic students. Scholarships are available for students who are migrant workers or come from migrant worker families and for first-generation U.S. citizens. Even being the first to attend college in your family can win you a scholarship.
Undocumented Students
| Scholarship Name | Eligibility |
| --- | --- |
| | Open to Hispanic high school students, those transferring from a community college and students already enrolled in college. |
| | This 10-week internship program is sponsored by the UCLA Labor Center and open to immigrant youth and allies. Participants must be engaged in social justice work. |
| | Must be born outside the U.S. or have two parents that were born outside of the U.S. An applicant must be a graduating high school senior in the five boroughs of New York City and be enrolled in a full-time private or public college. |
| | Open to undergraduate students of Latino descent attending college in Arizona or California's Central Valley regardless of a student's national origin or immigration status. |
| Lehman College CUNY Institute of Mexican Studies Becas Scholarship | Open to undergraduate and graduate students who demonstrate academic excellence and community service in the Mexican community. |
Migrant Students
| Scholarship Name | Eligibility |
| --- | --- |
| | Must have a GED or high school diploma, have a migrant background, a U.S. citizen and pursuing a four year degree. |
| | Open to migrant farmworkers or children of a migrant farmworkers from Mexico with a history of migration to Ulster, Duchess, Orange, Putnam, Rockland, or Westchester Counties in New York State. |
Undocumented

by the Numbers
---
10.5 million
Unauthorized immigrants in the U.S. as of 2017
57% of unauthorized immigrants
are from California, Florida, New York, Texas, New Jersey and Illinois
7%
Percentage of K-12 students who had at least one unauthorized immigrant parent as of 2014
Resources for First-Generation Students
| Scholarship Name | Eligibility |
| --- | --- |
| | Open to graduating high school seniors who will be the first in the family to go to college and are matriculating to a Center for Student Opportunity College Partner Institution. |
| | Open to high school seniors who are the first in their family to attend college and has a demonstrated need for financial aid. Must have a GPA of 3.0 or better. |
| | Must be enrolled in a Florida state university or state college and have taken at least 6 credit hours per term. Parents must not have earned a bachelor's degree. |
Budgeting Tips for Hispanic Students
Groceries, gas, insurance, rent and other basic necessities add up quickly. If you're looking for additional college funds or ways to save, review your monthly budget and spending habits. You can decrease some of your monthly payments to save hundreds of dollars a year. Here are some common student expenses that can be reviewed for cost-saving opportunities:
Scholarship Application Questions and Answers
Jeff Rossi, CFP is the founder of Peak Wealth Advisors. He has worked in financial services since 1989 in a variety of sales and executive leadership positions.
David Siminoff, Chief Creative Officer and Founder of SHMOOP, a digital publishing company that runs scholarship and advice pages. He offers some tips and insights for Hispanic students applying for scholarships.
The essay is a big component of many scholarships. With scholarships specifically for Hispanics, how can students get their voices across and showcase their heritage?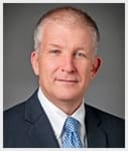 Jeff Rossi:
Authenticity and mature thinking should come across in your responses. The essay is not just a test in writing ability, but an opportunity for students to get noticed through powerful stories that align with the topic of the essay. Whether it's a response that is meant to show pride in your heritage, or just your feelings about a social concept, make an impact through a story that shows adult thinking and insight.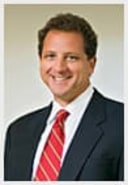 David Siminoff:
Be real. Being Hispanic is likely a totally different experience in Maine versus what it's like to be Hispanic in Los Angeles. Tell your story. How do you connect with the culture? Don't present yourself as yet-another-story-about-a-tough-upbringing. Lots of people hurdle challenges to get places. How is yours different from the pack?
What are some of the big essay and application snafus applicants need to avoid?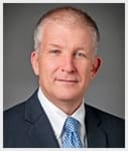 Jeff Rossi:
Mistakes can be made if an applicant doesn't follow the scholarship requirements to a tee, which can cause their application to not be considered. Some types of majors may offer more scholarship opportunities than others, so a prospective college student who will need help paying for school may want to do some due diligence to select a major that has financial aid incentives attached.
With competition fierce for scholarship dollars, how can Hispanic applicants win money?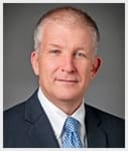 Jeff Rossi:
Applicants should pay close attention to the requirements for the scholarship they feel they are a good candidate for to avoid wasting time on scholarships that have no connection to them. There are a seemingly endless amount of scholarships and it's critical to use the time you have to concentrate on only the best opportunities. After all the priority opportunities are submitted, it's ok to take some chances on the long shots.
How can students prevent application overload and burnout?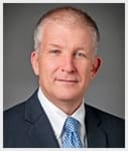 Jeff Rossi:
Outside sources of scholarship money can come from a variety of sources and may require a student to submit an application, essay, references, or other criteria required by that particular scholarship. Since it can be time consuming searching for and applying to outside scholarships, students should target ones where they feel they have the strongest case as a candidate. Make a list of the scholarships that you feel give you the best chance for an award and target those as a priority.
What are some top scholarship application mistakes to avoid?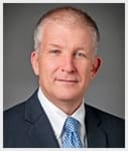 Jeff Rossi:
There are scholarships for every type of student, so don't worry if you're not an elite athlete or a straight A student. Other factors like community involvement, extracurricular activities, religious affiliation, or other non-academic qualities can qualify for a scholarships.
When's a good time to start your scholarship search to be ahead of the competition?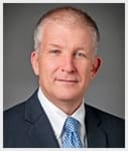 Jeff Rossi:
Start early, the earlier the better. September of senior year in high school is college application time, and beginning to seek outside scholarship opportunities can infuse more stress into the college application process. Start reviewing and targeting scholarships and get your college funding strategy together before senior year starts so you can target the right school, major and scholarship opportunities. Also, sometimes essays for scholarships can be re-purposed for your actual college application, so applying for scholarships can have an additional benefit even though they can be time consuming.
From a financial aid perspective, schools are required to deduct outside scholarships from any federal need-based financial aid that was granted. They also may reduce any scholarships or grants that they have provided, so it makes sense to check the rules for each scholarship and college very carefully. Of course receiving a $1000 scholarship and reducing federal loans by the same amount is a good trade-off, just make sure your situation puts you in a better financial position after receiving the scholarship.
How can applicants craft a winning essay?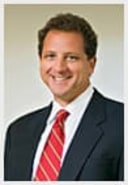 David Siminoff:
Start with a punch. The first line has to be good. And tell a story that you are 100% sure has only happened to you, or you'll blend in with the crowd. Bottom line: be specific. Specificity is key. Remember that the readers of these applications likely read thousands—so talking about really anything in generic terms just puts more of the readers to sleep.
How can you maximize the amount you receive?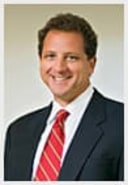 David Siminoff:
Most scholarships are free to apply for so the cost of hitting the send button is zero. The value of seeing dad's smiling face when he learns he doesn't have to take out a third mortgage on the house? Priceless. Cast a wide net when applying for scholarships.
Why Colleges Win When They Grant Scholarships to Hispanics
Colleges and universities that provide assistance to low income Hispanic students can get a designation by the U.S. Federal government as a Hispanic-serving institution, or HSI. Gaining that status means the college or university receives sizeable grants from the government for purposes that serve Hispanics and help them with their pursuit of a college education. With the HSI designation, the school can use government grants for facilities and equipment including scientific or laboratory equipment for teaching, construction or renovation of instructional facilities; faculty development; purchase of educational materials and academic tutoring and counseling programs; and for additional programs.
There are about 300 schools with the HSI designation. To qualify for HSI status, Hispanic undergraduates must comprise at least 25% of a school's student enrolled in a full-time program. The school has to offer a two or four year degree program and cannot be a for profit post-secondary education institution. According to Excelencia in Education, the nonprofit focused on accelerating Latinos' success in higher education, the number of colleges and universities that have Hispanic full-time enrollment of 25% or more grew to 523 in 2017 from 189 in 1994. The Post-Secondary National Policy Institute found that 65% of Latino college students attended a Hispanic Serving Institution, and 40% of Latinos with college degrees graduated from HSI schools, according to data from the 2016-2017 school year.
For students, enrolling at an HSI school can bring unexpected benefits. Usually, the professors and administrators come from similar backgrounds and therefore can relate more easily with Hispanic students. At many of the HSI schools, speaking Spanish is commonplace. Cultural programs frequently pivot around Latino culture as well as the school's outreach and community service. However, HSI schools don't usually have huge endowments, which means they can't offer students much in the way of scholarships and grants. Much of the financial aid a student is eligible for comes from state and Federal programs.
Though the number of HSI designated schools is growing, it can be challenging to find one that meet's your unique situation. A prospective student, after all, has to weigh the school's academic offering and its services geared toward Hispanics when deciding which school to attend.
About MoneyGeek Team
---
---