How to Find and Apply for College Scholarships
---
By Laura Longero, Senior Writer & Editor
For many students, college is an investment in the future. But higher education typically comes with a significant up-front cost. For the 2016–2017 academic year, annual costs for undergraduate tuition, fees, room and board were estimated to be $17,237 at public institutions. For a private, nonprofit institution, that number more than doubles at $44,551, while a private for-profit school could cost $25,431, according to the National Center for Education Statistics.
According to the National Postsecondary Student Aid Study (NPSAS), the average amount of aid received from any sources (loans, grants or scholarships) was $12,300 for the 2015–2016 school year among undergraduate students. There are many scholarships, aid opportunities, and budgeting resources available to help lower the overall costs of higher education.
With the cost of college increasing every year, it's more important than ever to start looking for college scholarships early.
How to Qualify for a Scholarship
Scholarships are ideal because they're gifts that don't have to be repaid. They're offered by schools, employers, individuals, private companies, nonprofits, communities, religious groups, and professional and social organizations. Some awards are merit based, while others are based on financial need or targeted toward specific groups like women, graduate students, etc.
Start researching scholarships during your junior year of high school, as some scholarship deadlines can be up to a year before college starts. Each scholarship has its own requirements and qualifications, so you'll have to research scholarships individually to see which you qualify for.
In addition to scholarships, you'll want to apply for federal student aid, such as grants, work-study and loans, using the Free Application for Federal Student Aid (FAFSA) form.
How to Find College Scholarships
The U.S. Department of Labor has a free scholarship search tool, which students can use to find more than 8,000 college scholarships, fellowships, grants and other financial aid award opportunities.
Contact the financial aid office at the college you plan to attend, your high school guidance counselor, your or your parents' employers, religious or other organizations, civic groups and local businesses.
Be careful to avoid scams when researching scholarships online.
How to Apply for College Scholarships
After researching which scholarships you wish to apply for, make a list of the relevant information, including application deadlines, qualification, essay and criteria requirements. Scholarship recipients can be required to maintain a certain GPA and course load once they're in college, so make sure to keep detailed records so you can keep track of the various requirements.
Each scholarship can require different combinations of the following items:
Letters of recommendation
Resumes
High-school or college transcripts
FAFSA information
GPA information
Personal essays
Types of College Scholarships
There are more than 6,000 college scholarships listed on the U.S. Department of Labor's Scholarship Finder, with more than 8,000 total awards. While large grant funds can go unclaimed, scholarship funds tend to be awarded because there are typically more applicants than funds to go around.
Scholarships can be merit based, which students earn by meeting or exceeding certain standards set by the scholarship-giver and can be awarded based on academic achievement or on a combination of academics and a special talent, trait, interest or background.
Other scholarships are based on financial need. Scholarship award amounts can run the gamut from a few hundred dollars to thousands of dollars and can be awarded as a one-time scholarship, annually or full-ride scholarships.
There also are scholarships for students who are veterans, future or active military personnel or family members of active or future military personnel, such as Reserve Officers' Training Corps (ROTC) and veterans service organization scholarships.
Other college scholarships are based on affiliation, such as:
Association or fraternal organization membership
Ethnic or minority group
Disability status
Employer affiliation
Religious affiliation
Military or veteran status
Accredited university
Union affiliation
Scholarships for Minorities
If you need help paying for college, you'll want to source funding from loans, grants, work-study programs, and scholarships. Many organizations help support minority students with scholarships tailored to individuals from different backgrounds.
Health Care Scholarships
Students looking to major in health care fields will likely end up pursuing a bachelor's and graduate degree, so it's especially important to try to pay for college without loans. There are plenty of college scholarships out there for students who are going into the health care field, for undergrads and beyond.
Public Health Scholarships
Scholarships are available for graduate students in the fields of public health, environmental health, healthcare management, health education and more.
Graduate School Scholarships
Similar to the process for securing funding for an undergraduate degree, graduate degrees are likely to be financed by a combination of student loans, grants, scholarships and work-study programs. Teaching assistantships, resident assistantships and fellowships are other options for graduate students.
Law School Scholarships
Just like applying for aid as an undergraduate, start the law-school financing process by filling out the FAFSA. When applying for law school scholarships, make sure to develop strong applications, which increases the chances of earning merit-based scholarships.

Medical School Scholarships
Medical School is the most expensive of all graduate degree programs and can take a dozen years and cost almost $200,000. Similar to law school, medical school students should first fill out the FAFSA, submit scholarship applications and consider work-study programs.

Prestigious Graduate Scholarships
The most prestigious graduate scholarships in the U.S. are The Rhodes, Fulbright, Churchill, Marshall and Harry S. Truman. These programs are highly competitive and have stringent requirements and application processes. Program alumni include notable people like U.S. President Bill Clinton, author Thomas Friedman, opera singer Renée Fleming and presidential adviser and ABC news anchor George Stephanopoulos.
College Budget: Cost-Saving Tips
While scholarships and grants cut considerable costs from your overall college tuition, reviewing your monthly expenses can highlight additional ways to save money. Find valuable tips and information below on how to strategically budget some top student expenses: auto financing, insurance, and credit cards.
Auto Loans
If you're considering purchasing a vehicle with an auto loan, or already have one, learn more about what financing is available and the best payment options for your budget.

Car Insurance
Find the best car insurance options for you, what student discounts are available, and ways to decrease your premiums and your monthly payment.

Credit Cards
As liberating and fun as having a credit card can be, it's crucial to learn how to manage it wisely. Learn more about the benefits of a student credit card and how to save money at the pump with a gas credit card, or how to lower your monthly payment, keep your credit low and score high, and key details about interest rates, fees and high purchases.
About Laura Longero
---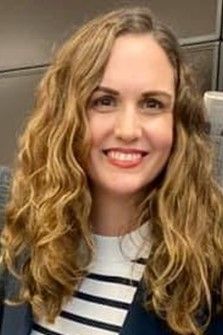 ---