LGBTQ+ Financial Support and Resources
This guide offers a host of resources for LGBTQ+ people considering their financial affairs, from taxes to estate planning and more.
Advertising & Editorial Disclosure
Last Updated: 9/6/2023
Individuals who are lesbian, bisexual, transgender, queer or questioning (LGBTQ) often have more specific financial needs than those outside the community. For example, some individuals may not be able to rely on the financial support of parents or legal guardians, or they may hope to seek out hormone and surgical treatments.
In addition, housing and mortgage discrimination affect members of the LGBTQ+ community at higher rates, while a lack of federal employment nondiscrimination protections can lead to concerns for those looking for employment.
Loading...
---
Challenges Faced by LGBTQ+ Individuals in the Financial System
There are many areas of the financial system in which LGBTQ+ individuals may be met with particular difficulties or even discrimination. According to a 2018 Experian survey on LGBTQ finances, 62% of respondents reported experiencing financial challenges due to their sexual orientation or gender identity.
For example, those within the community might be faced with more expensive family planning options to support adoption or IVF treatments. Trans folks seeking hormone or therapy treatments may also be looking at high costs, while marriage, estate planning and taxes may be complex issues for same-sex couples who have been together for decades.
Below are a number of resources to help support LGBTQ+ individuals hoping to make smart financial decisions.
5 Financial Factors Impacting the LGBTQ+ Community: Understanding the financial challenges facing those in the LGBTQ+ community can help you be better prepared to overcome them. This piece outlines those factors in an easy-to-read way.
The Guide to Credit Discrimination: Many groups have been subject to credit discrimination, and the LGBTQ+ community is one of them. This guide can help you understand how and why this happens.
Resources for LGBTQ College Students: Most colleges are more than happy to support LGBTQ+ students. This guide can help you understand which resources are offered by schools.
Your Right to Fair Housing
The Fair Housing Act, which was signed into law in 1968, prohibits housing discrimination on the basis of race, color, national origin, religion, sex, familial status and disability. Some LGBTQ+ individuals denied housing or a mortgage may find help under the Act, although it doesn't explicitly list sexual orientation or gender identity under its protected classes.
A person who identifies as LGBTQ may also find support under HUD's Equal Access Rule or state and local anti-discrimination laws that specifically include sexual orientation and/or gender identity as protected classes.
Homelessness
LGBTQ+ youth who don't find acceptance from their families often find themselves in unreliable or precarious housing situations. Homelessness among the LGBTQ+ community is more common than most realize. Among young adults aged 18-25, LGBTQ+ people have a 2.2 times greater risk of homelessness than non-LGBTQ+ people, according to the Williams Institute. Studies have also found that between 20% and 45% of homeless youth identify as LGBTQ+. Below is a comprehensive list of resources which can help.
Housing Discrimination
Folks within the LGBTQ+ community may face discrimination when it comes to housing and lending. Discrimination can include being charged higher rents, being denied a mortgage or being charged higher interest rates on a mortgage due to prejudice related to sexual orientation and/or gender identity or HIV, religion or race. Such issues can be particularly prevalent among LGBTQ+ youth and young adults who are not welcomed at home. These resources offer an in-depth look at different ways to overcome discrimination.
Planning for a Family
An estimated 45% to 53% of LGBTQ+ millennials are planning to become parents for the first time or add another child to their family. For those who identify as LGBTQ+, family planning may require tackling a few hurdles.
Many LGBTQ+ households consider adoption, fertility treatments, foster care and surrogacy when thinking about parenthood. But options often come at a high price. IVF treatments, for example, can cost upwards of $10,000. Newlywed couples may also be learning about the laws of marriage and taxes for the first time. A variety of resources can help.
Marriage
A 2015 ruling by the Supreme Court federally legalized same-sex marriage. With same-sex marriage now legal in all 50 states, couples are entitled to the same financial benefits as heterosexual couples. The following resources can offer guidance on managing financial affairs.
Financial Playbook for Married Couples: For most married partners, finances change significantly after marriage. This playbook can help you tackle certain issues as they come up and show you how to talk openly about your finances with your partner(s).
Parenting and Adoption
More than 100,000 same sex couples are raising children in the U.S., according to the Williams Institute. Same-sex couples raising children are also seven times more likely to be raising a foster child and seven times more likely to be raising an adopted child than their different-sex counterparts.
Deciding to have a family and planning for parenthood are some of the biggest choices made in life. A variety of resources can help you understand how to factor family matters into your budget long before you even decide to have a child.
Taxes
Before same-sex marriage was legalized by the Supreme Court, those in domestic partnerships or those who had lived together but couldn't get married were not able to claim tax benefits that other individuals could. All couples can now claim tax deductions and other tax benefits offered to heterosexual couples. To understand LGBTQ+-specific taxes, check out the resources below.
Finding Health Care Support
LGBTQ+ people not only may experience higher health care costs, but they also may have a harder time finding doctors with adequate expertise who can talk knowledgeably about family planning and trans care.
LGBTQ+ people are also at greater risk for certain conditions, diseases, and infections such as HIV/AIDS and cervical cancers and may have less access to healthcare and delay getting care, in part due to fear of unfair treatment by healthcare providers.
Medical resources for LGBTQ+ people are vital. The articles and organizations below are dedicated to making medical care more approachable and affordable for the LGBTQ+ community.
Financing & Support for Gender Confirmation Surgery: For trans folks, gender confirmation surgery is often one of the most affirming choices they can make. These surgeries don't come with a low price tag, though, so financial help is often a necessity. This guide can help you understand where to get financing.
Preparing for the Future: Estate Planning and Retirement
For LGBTQ+ couples, estate and retirement planning may require a few extra considerations depending on a couple's marital status as well as their assets and life insurance policies. Making sure you have the correct paperwork in order, including wills, medical directives and trusts, is essential to smart decision making. For help planning, there are a few key resources:
6 Tips to Help LGBTQ Partners Plan Their Estate: Since many states don't have dedicated anti-discrimination laws in regards to LGBTQ+ individuals and families, planning your estate can be complex. These tips can help make the process a bit easier.
Nonprofits and Businesses Helping the LGBTQ+ Community
A number of nonprofits and charities are dedicated to helping those within the LGBTQ+ find their financial footing. Other businesses are particularly inclined to support LGBTQ+ individuals. Below are some reputable organizations that can help.
Expert Insight on Financial Support for LGBTQ+ Individuals
Money Geek spoke with LGBTQ+ individuals and financial experts to gain insight into the best resources available for the community.
What specific financial issues do you think are of the biggest concern for LGBTQ+ individuals?

What are the best financial resources for LGBTQ+ individuals?
Christina A. Nash, CFP®
Founding Partner and Financial Adviser at Knox Grove Financial
Stan Kimer
President at Total Engagement Consulting by Kimer
Stella Gold
Founder of My Gold Standard & Certified Trauma-Informed Financial Educator
Hiram Arnaud
Financial Representative at Strategies for Wealth and Guardian Life
Cait Howerton
Lead Planner at Facet Wealth & a CERTIFIED FINANCIAL PLANNER™ (CFP®) professional
About Christopher Murray
---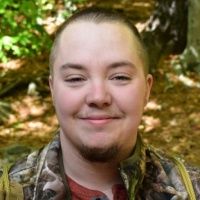 ---