Pride Month marks a month of celebration, education and reflection for members of the LGBTQ community and its allies, and while there's a lot to celebrate, there's a lot to reflect on as well.
Over the last 10 years, the LGBTQ+ community has made great strides in gaining legal and civil rights. A 2020 report from the Movement Advancement Project (MAP) compared the equality status of LGBTQ+ citizens in each state and found significant improvement in some areas.
In 2010, there were only five states that banned health care discrimination based on gender identity and sexual orientation, and by 2020 the number has risen to 13 states.
While 33 states made it extremely difficult to update gender identifiers on driver's licenses in 2010, only nine states still hold these stringent requirements.
Still, there is significant progress needed to achieve total equality, notably in legal and financial matters. In a 2018 survey by Experian, 62% of LGBTQ respondents said they had experienced financial problems because of their gender identity or sexual orientation. Challenges they faced included housing discrimination, wage discrimination and lack of career advancement.
In the spirit of Pride Month also being about education, here are five financial factors and challenges that LGBTQ+ people may face, along with the insight and tips they need to build a sound financial future.
Housing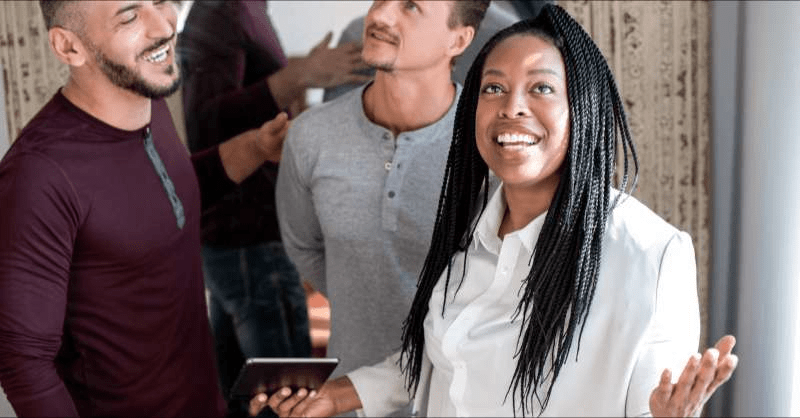 Housing discrimination is an issue that can affect members of the LGBTQ+ community, regardless of their income. According to Experian, 11% of LGBTQ+ survey respondents reported discrimination leading to higher housing costs.
According to the U.S. Department of Housing and Urban Development, only 24 states have laws that prevent housing discrimination based on gender identity or sexual orientation. Some states only protect against housing discrimination for either gender or sexual orientation, but not both.
The cost of living in many LGBTQ-friendly cities can limit some members of the community. A Yardi Matrix report from 2018 found that the average cost of rent in the U.S. has risen to an all-time high of $1,405 per month, but rent is typically much higher in major U.S. cities.
Obstacles to Fair Housing
The high cost of living and discriminatory practices are harmful to low-income, transgender and younger LGBTQ+ community members. The rate of homelessness is elevated in people belonging to these groups.
Approximately 8% of transgender adults have experienced homelessness, per the UCLA School of Law.
Black LGBTQ+ individuals report higher instances of homelessness than white LGBTQ+ individuals.
According to the San Francisco State University Family Acceptance Project, LGBTQ people make up 40% of homeless youth. Some of these youth are homeless because of the rejection they face from their parents once they come out as LGBTQ+.
Credit discrimination heavily impacts the LGBTQ+ community, racial minorities, people with disabilities and women. You can advocate for yourself by becoming familiar with the types of questions banks and loan institutions are legally allowed to ask when considering your creditworthiness.
Consider getting a copy of your most recent credit report to see if the information they contain is accurate. Check for mistakes that can be fixed before you seek out a loan, mortgage or home to rent.
Medical Costs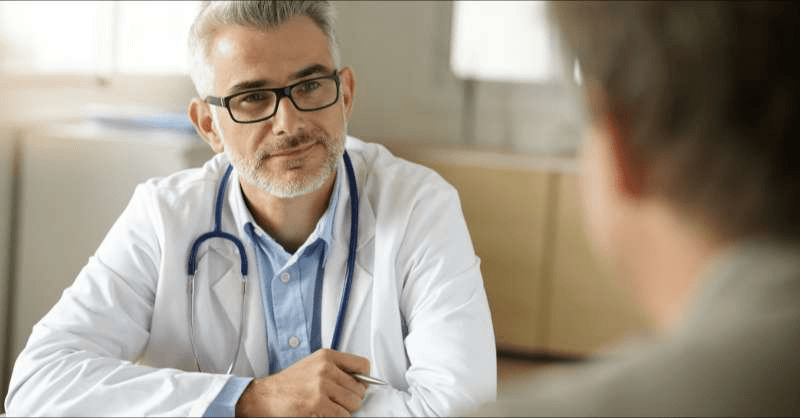 The Affordable Care Act has diminished the number of LGBTQ+ people without [health insurance](https://www.moneygeek.com/insurance/health/), and same-sex married people can get coverage from their spouses' insurance. While this a huge leap forward for the LGBTQ+ community, there are still some health care inequalities to which LGBTQ+ may be subject. Medical and health care costs also impact the LGBTQ community in the following ways:
LGBTQ+ people are more likely to rate their health as poor and report more chronic conditions, which typically costs more money to treat.
LGBTQ+ people are less likely to have health insurance.
LGBTQ+ people are less likely to fill prescriptions, more likely to delay getting care, more likely to be refused health services and more likely to be harassed by health care providers, all of which can lead to more costly health care needs down the road.
Healthcare Hurdles for the Transgender Community
The transgender community is disproportionately affected by healthcare costs. According to the Philadelphia Center for Transgender Surgery and Yale University:
Gender-affirming surgeries can cost approximately $100,000.
Continuing care, including hormone therapy, can cost between $25,000 to $75,000.
Transgender individuals are up to six times more likely to seek mental health care resources for anxiety or mood disorders and often require prescription medication as a result.
Some insurance plans cover a portion or all costs related to gender affirmation surgery and aftercare. HealthCare.gov explains how transgender individuals can change their names to match their identities and set up healthcare plans in the Marketplace.
Obtaining Health Insurance
LGBTQ+ people who are single, have a low income and are unemployed have options available for affordable coverage. These options include:
Medicare coverage.
Children's Health Insurance Program (CHIP) for any dependents who are minors.
Marketplace insurance plans that may allow you to get tax credits that subsidize a part of your monthly bill based on your earnings.
Doctors can also suggest ways to save money on prescription medications to help you cut healthcare costs. Additionally, transgender patients should check the summary of benefits page for their potential insurer to ensure there is no discriminatory language that could make it harder to obtain specific procedures, per HealthCare.gov.
Estate Planning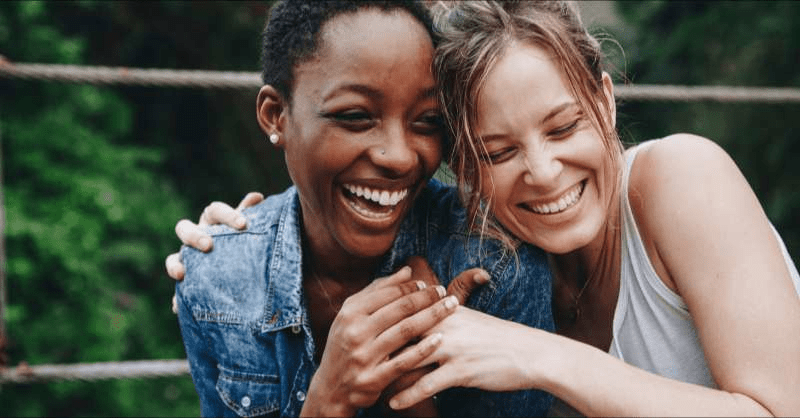 Estate planning helps you set your affairs in order and can involve:
Getting a power of attorney for financial or medical reasons.
Writing a traditional or living will.
Creating a trust.
Taking care of these things is especially helpful to senior citizens, but everyone should look into estate planning, regardless of age, and make amendments accordingly.
Legal fees may vary depending on your location, but you can expect to pay from $300 to $1,000 per hour. The American Bar Association keeps a list of state bar associations that can help you narrow your search for an estate lawyer. You can and should ask for recommendations from people you trust.
Don't hesitate to ask a lawyer if there's any wiggle room for fee negotiation, payment in installments or sliding scale.
Here are some ways estate planning can help you:
If you're in a same-sex partnership but not married, it can give your partner the right to make decisions for you in case you are unable to do so.
You can designate a partner who you are not legally married to as your heir.
You can decide who will care for your children instead of leaving this decision to the courts.
You can ensure that your possessions and money end up with the people you choose.
You can make it easier for relatives to sell your property in the event of untimely death to help secure their financial future.
Taxes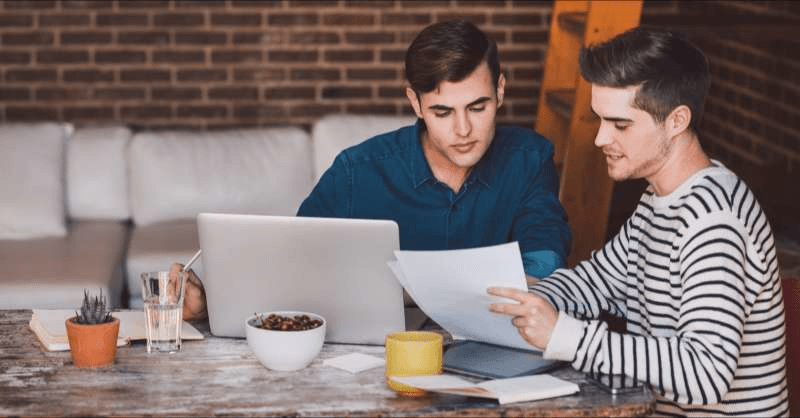 Same-sex marriage has been legal in the United States since a Supreme Court ruling in 2015. LGBTQ+ couples who are married have the same option as all married couples do of filing jointly or separately. This means the financial playing field where taxes are concerned has been leveled because married same-sex couples can choose how to file their taxes and may pay less money in taxes if they file married jointly. Factors that may influence how you decide to file include:
Student loan debt owed.
Amount each person earns.
Whether one person is unemployed in the relationship.
The number of dependents in the family.
High earners, regardless of marital status and other factors, may owe several thousands of dollars. An accountant or tax preparer can discuss the best options for you, depending on your situation. You may qualify for deductions that can help you save money.
Family Planning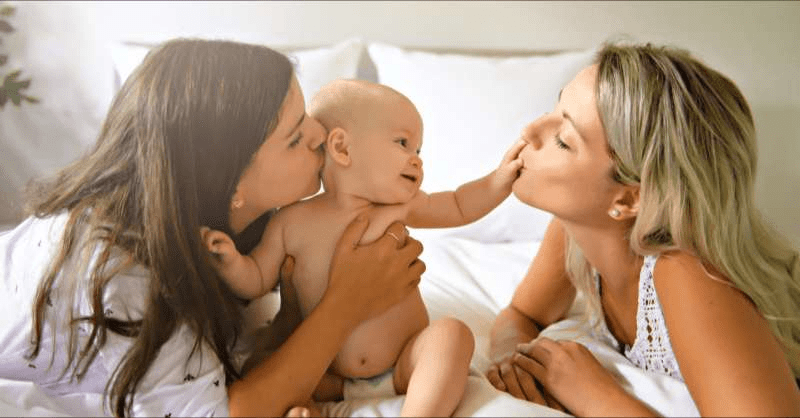 There are many options for starting a family for members of the LGBTQ+ community. The costs of having a child vary depending on many factors, including whether you choose to adopt, give birth or pursue surrogacy or other options.
All 50 states now allow same-sex couples to adopt children. Even so, according to the UCLA School of Law, only 29% of LGBTQ people are currently raising children.
LGBTQ+ couples still face challenges when attempting to add children to their families via adoption. They are barred from fostering children in some states or may deal with additional scrutiny if they wish to adopt a child from the foster care system. Fertility treatments can also cost money but may be more appealing for some couples. Adoption and fertility treatments have different financial implications.
The Adoption Network says that all couples who want to adopt children must meet specific requirements, such as:
Having stable finances that can absorb childcare expenses.
Passing an FBI criminal background check and proving rehabilitation in the case of certain crimes. Some crimes immediately make you ineligible to adopt a child.
Meeting specific guidelines for mental and physical health. Prospective parents can get letters from their doctors if they have a manageable chronic condition.
Being 21 years of age or older.
Reproductive Treatments
Some LGBTQ+ families may want to consider having children beyond adoption. Fertility clinics are usually a viable choice, and LGBTQ+ organizations typically have lists of LGBTQ-friendly experts. Look at the following when choosing a clinic:
Access to most recent fertility-treatment technologies.
Success rates.
Commitment to non-discrimination.
Friendly and welcoming staff.
There are several options, all of which have different costs, pros and cons:
Surrogacy
Sperm donors
Egg donation
All of these options require in-vitro fertilization (IVF). Common issues related to IVF are:
Lack of coverage. Only 15 states cover medical costs related to fertility services.
Cost of IVF. The average price of an IVF cycle is around $12,000, but some couples require more than one cycle and can easily accrue up to $33,000 in expenses.
Cost of pregnancy. The Affordable Care Act provides benefits for those who are pregnant. Still, if a couple is using a surrogate, her prenatal care typically won't be covered under insurance, since she's not related to the policyholder. Her health care insurance may cover her pregnancy, but this is something you'll need to determine ahead of time.
Getting Help With Family Planning Costs
There are several ways to pay for family planning costs. Special loans and credit cards specifically for health care needs are available, along with the following:
Some charities and organizations offer grants for families struggling with infertility and accept LGBTQ+ applicants.
LGBTQ+ parents-to-be should also talk to their insurance company. Rarely do they cover all expenses related to IVF, but you will save money if they cover medications or doctor's visits.
Nontraditional methods such as crowdfunding may also be useful in paying for IVF or adoption costs without accruing debt.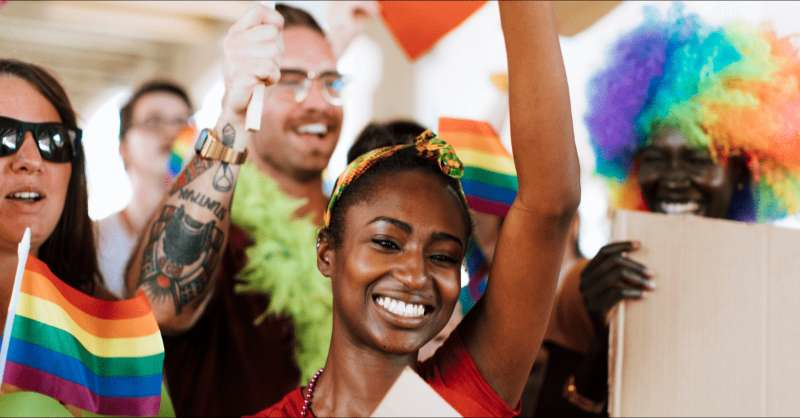 There is strength in numbers, and the more LGBTQ+ individuals that experience financial strength, the stronger the LGBTQ+ community will be as a whole. These economic considerations are relevant to all families, but only when all Americans have equal access to health care, housing and other basic human needs will we have true equality in the United States. Pride Month is an excellent time to reflect on the strides that LGBTQ+ people have made in these areas while acknowledging that more work needs to be done.
About the Author
Ingrid Cruz is a journalist and writer for MoneyGeek based in Mississippi.
Sources