Featured Experts
IC
Indigo Stray Conger, LMFT, AASECT CST
Financial Playbook for Married Couples
Advertising & Editorial Disclosure
Last Updated: 4/28/2023
Featured Experts
IC
Indigo Stray Conger, LMFT, AASECT CST
Many people promise their partners to love and to cherish one another for richer or for poorer. Yet many skip the financial part of the vows and avoid talking about money, leading to trouble in the relationship. A CNBC survey found 56% of divorced Americans said they never talked about their finances with family members.
Not talking about finances eventually leads to arguing about it. Multiple studies and surveys show arguing about money is strongly correlated to divorce. While the topic can feel taboo, discussing money can lead to a better marriage.
Because finances in marriage can make or break a relationship, MoneyGeek created a playbook for couples to take control of their shared finances and build a strong partnership for the future.
Focus on Marriage and Finances
When you begin to discuss your finances with your partner, it's essential to be honest. Several studies link financial differences with divorce, but clear communication can overcome those challenges. It's important to know that many successful marriages started deep in debt before the couple built a savings and retirement plan together.


Couple's Financial Playbook
Talking about your finances can be difficult, especially for those with debt. This guide will help you break down your current financial situation, your goals and how to create a budget that works to reach those goals.
To start, you and your partner should discuss your views on money — they are likely different based on your respective childhoods. Knowing how you both approach money management will help you determine how to manage finances in your marriage.
Like your life, career and family goals, financial goals can change with time and circumstances. It's best to discuss these topics with your partner early and often.
Financial Goals and Priorities
"Overwhelmingly, happy couples reported they agree on how to spend money as compared to unhappy couples," according to the University of Arkansas Cooperative Extension Service. It suggests you set up goals and a spending plan to ensure you are on the same page. When you are both working toward the same priorities, it is easier to set and follow a monthly budget. Here are some common financial goals to consider:
1
Purchasing a Home
Buying a home is the biggest financial investment most people will take on in their lifetime. It can help you grow your wealth, but it isn't right for everyone. Take MoneyGeek's quiz to determine if you're ready to buy your first home and learn what you will need to be a homeowner.
2
Living Debt-Free
While it's not as flashy as a new home, paying down debt is critical to building a stable financial future. Reaching this milestone should be celebrated. MoneyGeek's credit card and debt-free guide will get you started.
3
Having Children
It's no secret having children is expensive. If you and your partner want children, discuss how you will handle expenses like child care. You can keep these expenses in check if you plan ahead of having a child.
4
Career Changes
Want to start your own business or get a higher education degree? These are great ambitions, but you'll need to set aside additional money to make the transition. You and your spouse will need to understand how those changes will affect your finances.
5
Investment Hobbies
Many people have hobbies, but some are more expensive than others. Hobbies like travel, hunting and sports all require saving money for items such as flights and equipment. If you have separate hobbies, it's even more essential to communicate how much money you are willing to spend on your free time.
6
Retirement
Unless you love your job (a lot), most people would love to retire early. However, early retirement is not possible without extensive and early planning. If you wait until your late 30s to start saving, you've missed out on some of the benefits of compound interest. Retirement planning doesn't have to be scary — you just need to start.
Discussing Your Current Financial Reality
The first step to building a strong financial future is to start with your current financial situation. It's critical to be open and honest with your partner. These discussions build trust, and lying or withholding information can lead to bigger problems later. For each of these categories, list all of your financial resources and obligations.
Budgeting and Financial Planning
Once you have a clear understanding of your financial picture, it's time to start a budget. For many, budgeting can feel overwhelming. It doesn't have to be. It is as simple as comparing your spending with your goals. With a partner, you can keep each other in check and provide support as you go through this process together. A budget can help improve your spending habits, pinpoint areas where you can lower your overall expenses and build a savings fund.
You can try creating a budget worksheet in Excel or Google Sheets. You can also use envelopes to label each spending category and allot yourself an amount of money each week or month. For example, you label an envelope, "Gas," and set aside $120 to spend for the month.
If you're still unsure how to start, take a look at this guide to create a budget plan.
Should You Combine Finances?
It's a difficult question, but one every couple must face: should you combine finances after marriage or keep them separate? For many, this decision relies heavily on your financial history. If your parents combined accounts, then you will likely want to as well. If your family has experienced financial betrayal, you'll lean towards keeping them separate. Only you can decide this, but there are some crucial points to consider when making your decision.
Deciding to Combine Finances
| Benefits | Challenges |
| --- | --- |
| Transparency Builds Trust | Lack of Independence |
| Simplifies Budgeting | Guilt When Spending on Self |
| "We're in This Together" Unity | Debt Disparity |
What's the Best Way to Combine Finances?
How couples combine finances is very personal. For some couples, they combine everything while others take a hybrid approach.
If you combine everything, there is no 'mine' or 'yours,' only 'ours.' It can be easier to share finances in marriage this way, when everything is shared and in the open for both partners to view. Many couples may choose to combine everything but divide responsibilities: one managing day-to-day bills while the other plans long-term expenses.
For simplicity, it's a good idea to have at least one joint checking account when paying joint monthly expenses. You can use this account to set up automatic payments for rent, utilities and other monthly bills.
There are a few things to ask as you combine finances:
"Whose bank should we use for a joint checking account, or should we start fresh with a new bank?"
"Should we keep a personal checking account for hobby spending?"
"Is there a benefit to primarily using one credit card? Which credit card is right for us?"
"Will we file our taxes separately or jointly?"
"How will we combine physical assets? If there are duplicates, can we sell them to pay down debt?"
A note on closing accounts: closing a checking account does not affect your credit score but closing a credit card may. If you have a credit card in good standing over a long period of time, it may be beneficial to keep it open and use it periodically. Having good credit provides advantages, so it's best to keep that in mind when combining accounts.
Is Keeping Finances Separate Right for You?
While much of the traditional financial advice will push you toward combining finances, there are many circumstances when legally separating finances is a good idea. Here are a few things to consider before combining your accounts.
Keeping finances separate might be right for you if:
One person holds a significant amount of debt
One person owns a business
You have significantly different financial habits
You psychologically need independence to feel safe and secure
There is any history of mental illness, substance abuse or a spending addiction
Finding Your Financial Happily Ever After
Whether you decide to keep finances separate or combine them, there are actionable steps you should take to set yourselves up for success. As a legally married couple, there are ways to invest in your future, save money and protect yourselves.
Review Health Insurance Plans
When you're single, you likely have no option but to join your employer's health insurance plan. As a legally married couple, you have the opportunity to pick the best health insurance plan of the two. It may be cheaper to be on one person's plan, but there are a few questions worth answering before making the switch.
Are there additional fees if you join a family plan and decline your employer's health insurance?
While one plan may have a lower monthly cost, will you have to pay more for medical expenses? How will you pay for those expenses?
If your preferred plan includes a Health Savings Account (HSA), will that account be shared?
How will you split monthly costs if you decide to go on a family plan?
Discuss Life Insurance
It's not a topic many like to discuss, but it's essential to know how your spouse would manage financially without you. Life insurance will protect them with a financial payout upon your death. Rates depend on your age, health history and occupation.
There are two major types of plans: term life and permanent life. While it can be confusing to understand what you need and how much money you should spend, learning how life insurance works and comparing plans can help you find the best policy for your needs and budget.
Review Car Insurance Policies
Another benefit to marriage and finances: most of the time, getting married will lower your auto insurance premiums. The discount usually requires using the same provider and combining plans.
While it may be simple to pick your current insurance provider, changing your insurer can significantly adjust your rates. It's a good idea to take the opportunity to compare car insurance quotes and find the best deal for you.
Saving for Your Children's Needs
The cost of raising a child may give you a bit of sticker shock. According to the U.S. Department of Agriculture, the average cost of raising a child is now $233,610. Having a child is worth the money for many couples, but it's good to know what to expect and begin planning early.
Expenses increase as your child ages, with college being the highest cost. The first-year expenses can also add up quickly with medical bills from childbirth and child care. It's important to decide how you will cover and share these responsibilities equitably. There are resources to financially prepare for a baby to learn what expenses you may have and how to budget for them.
Expert Tips on Marriage and Personal Finance
There are multiple approaches to building a strong financial partnership. MoneyGeek reached out to finance, therapy and higher education experts to get their expertise on commonly asked questions.
What is your advice for couples beginning a conversation about money?

What are the keys to building a strong financial partnership?

Is it better to combine accounts?

What should couples consider when discussing combining (or not combining) finances?

How should couples address different spending habits or debt disparity?

What are the common mistakes you see couples make?

Any best practices for couples, no matter how far along they are in their relationship?
E. Jeffrey Hill, Ph.D.
Professor of Family Life at Brigham Young University
Chia-Li Chien, PhD, CFP®, PMP®, CPBC
Succession Program Director at Value Growth Institute and Associate Provost of Graduate Programs at The American College of Financial Services
Theresa Russo
Professor Human Development and Family Studies at SUNY Oneonta
Catherine Valega
Certified Financial Planning Prof (CFP), and CAIA (Chartered Alternative Investment Analyst)
Rachael Burns
Founder and Certified Financial Planner® Practitioner at True Worth Financial Planning
Megan McCoy, Ph.D., LMFT, AFC®, CFT-I™
Professor of Practice in Personal Financial Planning and Director of Personal Financial Planning, Masters Program at Kansas State University
Jeff Campbell
Founder at Middle Class Dad Money
Leslie Tayne
Financial Attorney and Founder of the Tayne Law Group
Seth Connell
Owner of Financial Coach Seth Connell, LLC
Colin Hesse
Assistant Professor in the Department of Speech Communication at Oregon State University
David J. Roaché
Assistant Professor of Interpersonal Communication at Christopher Newport University
Peter Vilim, CFP®, CDFA®, CIMA®
Associate Advisor at Francis Financial
Chris Segrin
Professor and Head of the Department of Communication at the University of Arizona
Thomas Kopelman
Co-Founder and Financial Partner at AllStreet Wealth
Kara Duckworth
CFP®, CDFA®, Managing Director of Client Experience, Mercer Advisors
Larry Duffany
Principal Owner, Larry the Money Medic
Gary Gray
Associate Professor of Business at Umpqua Community College
Dorethia Kelly, MBA
Financial Expert, Founder of #MoneyChat
Kathy Longo
President & Founder of Flourish Wealth Management CFP®, CAP®, CDFA®
Autumn Lax
Financial Advisor, CFP® at Drucker Wealth Management
Jordan Patrick, CFP®
Financial Planner at Commas
Ericka Young
Financial Coach and Founder of Tailor-Made Budgets
Adam Kol
The Couples Financial Coach
Therese Nicklas
Wealth Coach, CFP®
Indigo Stray Conger, LMFT, AASECT CST
Dr. Laura Hendrix
Associate Professor at the University of Arkansas System Division of Agriculture Cooperative Extension Service
Dr. Cio Hernandez
Licensed Marriage and Family Therapist
Kim Gaxiola
CERTIFIED FINANCIAL PLANNER, Financial Advisor, Educator, founder TechGirl Financial™
Resources for Finances After Marriage
As you begin your life together, there are resources available to guide you through your financial journey. While every situation is unique, research and training courses from the government, universities and nonprofit organizations will help you find the right money management plan for your relationship.
About Danielle Kiser
---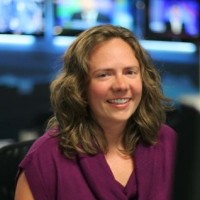 ---