8 Ways to Cut Down Your Spending During the Coronavirus Crisis
Advertising & Editorial Disclosure
Last Updated: 3/16/2023
Just a few weeks ago, the majority of Americans were optimistic about their jobs and their financial future. Today, according to a recent MoneyGeek survey, most people no longer take these things for granted and are concerned about their near-term economic future.
While we can't control the economy or our employers, we can react positively to the uncertainty we're feeling. Taking actionable steps and controlling what we can, according to the National Institutes of Health, helps us relieve symptoms of anxiety and depression. Finding ways to cut costs during these trying times can settle your racing mind and help you stretch your budget.
Establish a Budget?
Everyone knows you need a budget to spend smartly, save money and plan for the future, but only about 40% to 70% of us actually have a planned, written budget, depending on which survey you check. If you can commit to creating a written budget today, you'll feel more in control of your situation. Rather than a dreaded chore, budgeting can be an activity that will improve your mental and financial health. You'll feel great when you finish your budget and incorporate these money-saving ideas into it because you'll gain some control over your future. You may even sleep a little better at night.
Trim Your Biggest Costs
Go through your budget and list your expenses in order of biggest to smallest monthly expenditure. Saving 10% on a $500-a-month expense can save you more over time than cutting out a one-time expense.
According to the most recent Consumer Expenditures Survey from the U.S. Bureau of Labor Statistics, the average household spent $61,224 per year in 2018. The top expenses comprised 93% of spending and included:
| Expense | Amount Spent Per Year | Percentage of Average Annual Expenses |
| --- | --- | --- |
| Housing | $20,091 | 33% |
| Transportation | $9,761 | 16% |
| Healthcare and Health Insurance | $8,373 | 14% |
| Personal Insurance | $7,296 | 12% |
| Entertainment/Miscellaneous | $5,256 | 9% |
| Food at Home | $4,464 | 6% |
| Eating Out | $3,459 | 5% |
Your first step in trimming your budget is to take a look at these bigger costs and see where you might be able to trim them.
1
Rent

Housing is the biggest budget item that most households face. If you're having trouble paying rent, ask your landlord about getting a rent forbearance. Forbearance is a rent reduction or period in which you don't have to pay. Several cities and states have passed injunctions on evictions for non-payment of rent while they sort out the pandemic problems and try to stabilize their cities.
This doesn't mean you won't have to make up the missed rent in the future. You probably will have to pay at least some of it back, and your landlord may still be able to evict you for non-rent-related violations. If you can afford to pay some portion of your rent, it would be good to do so. Communicate with your landlord to create a plan to stay in your home.
2
Mortgage

The CARES Act requires mortgage lenders to stop foreclosure and offer forbearance (skipped or reduced payments) to eligible homeowners. In fact, many lenders are reaching out to all of their borrowers and offering to forego mortgage payments for several months (usually three) and add the unpaid amount to the mortgage balance.
This is actually a good deal for mortgage lenders — not only do they get their payments in full eventually, but homeowners pay interest on the interest. If your mortgage principal and interest payment is $1,000 per month, and you get a three-month forbearance, that gives you some breathing room if you need it. But $3,000 of monthly payments get added to your current balance, and you pay interest on the entire balance. When the forbearance ends, your monthly payment will either go up to pay your loan off on time, or your repayment period might be extended.
3
Mortgage Refinancing

If your financial position is good enough that you don't require a mortgage forbearance but you'd still like to save money on housing, consider refinancing your mortgage. When the economy is volatile the way it has been recently, refinancing opportunities are sometimes created that could save you more per month than your entire grocery budget.
If you've been using your credit cards to avoid depleting your cash reserves, you may want to consider a home equity loan or line of credit. Credit card interest is typically higher than the interest you'll pay for a home equity loan, so using a line of credit on your home's equity could save you money on future interest payments. If you're still earning an income and have a budget, stabilize your finances now, create your budget and leave your credit cards alone if possible.
4
Transportation

If you're sheltering in place, your transportation costs have likely fallen. But if you own one or more cars, you can probably save more than gas money. Many auto insurers are proactively contacting their customers and offering COVID-19 discounts. That is because they understand:
Most of us aren't going anywhere.
Some customers may use the free time gained during quarantine to shop auto policies to see how much they can save if they're not driving or if they switch to another insurance company.
Check your auto insurance policy to see if there's anything you can cut back on, including removing drivers who aren't driving from the policy and extras like roadside assistance or rental car coverage. You may also want to consider taking cars off the road altogether if nobody is driving them and insure them accordingly. You could even look into refinancing your auto loan if rates warrant it.
5
Health Care and Insurance

You don't want to skimp on healthcare or health insurance coverage during coronavirus. But preventative care could lower your health risks. In fact, you may find opportunities to improve your health. Got an expensive or unhealthy fast-food or restaurant habit? This is the perfect time to kick it.
And if you never go to the gym because you're self-conscious, don't want to spend the money or don't have time, now is your time. There are plenty of online, at-home programs. From yoga to Zumba, HIIT to family fitness, there is truly something for everyone. And no one can see you sweat.
This might be the time to investigate mail delivery of medications for chronic conditions. If you're not insured, it may be cheaper (and safer) than picking up your meds yourself, and if you're insured, you might still get a discount. Plus, you generally get a three-month supply so it's more convenient. If you buy your own health insurance, today is a good day to evaluate it. See if you can improve your health insurance coverage or find a cheaper health insurance option.
6
Personal Insurance

Another big cost for many of us is personal insurance. That includes life, home and auto. It may also include umbrella policies if you have a lot of assets to protect and some very specific policies for those with less conventional hobbies or lifestyles.
This is the perfect time to shop those policies because insurers know saving is very much on our minds right now and many of us have the time to shop around.
It makes sense to get two quotes for every type of personal insurance you have, and get them from several lenders:
The cost of the specific policy — your auto insurance, for instance.
The cost of a bundle of all of your personal insurance policies — for example, auto, home, riders for art and jewelry and term life.
Compare the lowest cost bundle with the cost of purchasing a combination of the cheapest individual policies. Lowest cost option wins.
7
Entertainment

No one wants to reduce the amount of entertainment available during a pandemic-related lockdown, but this doesn't mean you can't cut costs while still being entertained. Take a look at your phone and other devices. Chances are there are at least a few apps that you forgot you have or don't use. Canceling those payments can save you money over time.
Take a good hard look at your TV, telephone and internet costs. Just because they are bundled doesn't mean they're cheap. Consumer Reports surveyed its members and found that most were unhappy with the value they received from bundling services.
"Bundles that combine TV, internet and phone service are sometimes described as the glue that binds people to traditional TV companies, because these packages promise to offer convenience and, especially, savings," the report states. However, "All of the companies we rated received subpar value ratings for their bundles, regardless of the median price customers were paying." In many cases it was because the prices jumped sharply when the promotional period ended.
Consumer Reports recommends haggling. Over three-fourths of those who pushed their providers on price got better deals.
8
Food

Food is necessary. But your eating out budget is probably looking pretty good since most of us are on some kind of lockdown and can't enjoy restaurants and cocktail lounges like we used to.
This could put upward pressure on your food budget for eating at home, but it doesn't have to.
One of the biggest culprits in food budgets is waste. Up to one-third of food is thrown away, so when you plan your menu, don't consider just one meal. Save time and money by cooking in bulk and decide what you'll do with it the next day. Turkey meatloaf, roasted veggies and mashed potatoes on Monday makes a great turkey sandwich, salad and potato veggie soup on Tuesday. Make sure you have the ingredients for soup stock, sandwich bread and a salad.
Avoid impulse shopping. One great advantage of shopping for groceries online is that you know exactly what it will cost. You can stick to your budget and you can't throw treats in your cart at the last minute. Plan your menu, choosing food that will do double duty. Make your list and stay on budget. Then, pay online and pick up your order.
Try new, cheaper versions of old favorites. Extra points if your version is less-processed. Frozen pasta with sauce is expensive and probably not as tasty as making a dish with fresh ingredients. There are millions of "quick and easy" and "cheap and easy" recipes online. Make it a family project so everyone learns something and gets involved.
Rise to the Challenge and Take Control
If your budget looks anything like the typical one presented by the Bureau of Labor Statistics, reducing it by just 10% can save about $6,000 a year, or $500 a month. Those are savings you can benefit from even after the current challenge we're living through has ended. Challenge yourself and your family to pitch in together to get your household through the coronavirus crisis, and reap the rewards of setting a budget throughout the rest of the year and beyond.
About Gina Pogol
---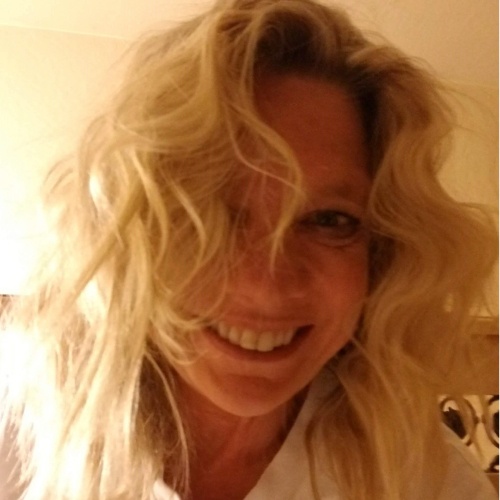 ---