How Financial Advisors Can Help People Achieve Secure Financial Futures
Financial advising can help those who need support with financial planning, goal-setting, eliminating debt and navigating investments.
Advertising & Editorial Disclosure
Last Updated: 12/13/2022
Making smart financial decisions to secure one's financial future can be challenging for some. It's not always easy to manage a trust or inheritance or get started with retirement planning. Sometimes, it's valuable to seek expert advice on rebounding from a financial misstep. This is where a financial advisor can help.
Financial advisors can provide guidance on money management and financial planning. However, according to Northwestern Mutual, only 38% of Americans work with one. There's hesitation to enlist their help because of high fees, misconceptions and challenges about discussing money matters. Learn more about what financial advisors do, some of the benefits and drawbacks of hiring one and find information to help you get started.
Loading...
---
Why Do People Hesitate to Hire a Financial Advisor?
A Northwestern Mutual study stated only 38% of Americans worked with financial advisors in 2021. That means the majority of them opt out of hiring or consulting with a financial advisor. There are a variety of reasons behind this, including common misconceptions that contribute to financial advisor biases.
5 Reasons Some Americans Don't Hire a Financial Advisor
Many Americans find it difficult to talk about their finances. Some even consider it taboo. While some turn to financial advisors for help, most choose not to. Here are some common reasons why some people do not hire a financial advisor.
1
Trust issues
Some people are uncertain of the quality of advice an advisor may give. Others worry advisors influence personal decisions so they get higher commissions. To prevent this, it's advisable to consult with multiple financial advisors first before choosing who to work with.
2
Fees
Depending on how a financial advisor charges, fees can be expensive. To ensure that the services you get are worth the cost, compare your options and choose an advisor that has a good track record and creates the best budget for your lifestyle and needs.
3
Fear of judgment
Some people aren't comfortable discussing their finances with another person and fear being judged. If you're in need of professional financial advice, you can opt to open up to a professional privately.
4
Shame and embarrassment
Anxiety is another reason some people hesitate hiring a financial advisor. They're worried about how their financial choices may be perceived. However, it's important to note that financial advisors are there to help and guide individuals through financial matters. They've experienced many different scenarios and may have worked through a situation similar to yours.
5
Lack of perceived need
Some people don't think they need a financial advisor. Some may ask for advice from their trusted family members or friends. There are others who prefer to make choices on their own. It's important to weigh your financial skills and knowledge to determine if a financial advisor is a good fit for you.
Common Misconceptions About Financial Advisors
When determining if a financial advisor is a good option for you, make sure you're clear on what an advisor does and doesn't do. Sometimes, people choose not to work with financial advisors because of common misconceptions. While it's important to make careful decisions, these myths could skew your judgment. Know the truth and rely on facts, and by doing so, you'll ensure you're making informed and rational decisions.
Misconception #1: Financial advisors are for the wealthy
THE TRUTH
One of the most common misconceptions is that financial advisors only serve the rich. This myth prevents many individuals from hiring an advisor. The truth is that financial advisors don't only help manage wealth. They also help with debt management or prevention, proper budgeting, saving and estate planning.
Misconception #2: Financial advisors only want to earn money
THE TRUTH
Some people find financial advisors untrustworthy because they believe that these professionals are only out to make a profit. In most cases, financial advisors serve as guides to ensure proper financial management. That said, it's important to ensure the credibility and integrity of a financial planning service before you hire one.
Misconception #3: Financial advisors are a waste of money
THE TRUTH
Hiring a financial advisor is often seen as an unnecessary expense. While you may be knowledgeable about financial matters or you think you can easily learn about certain topics, having professional insight can help you better understand the intricacies of the financial world. Learn how a financial advisor is being paid so you can determine if hiring one is worth your money.
Misconception #4: You will lose control over your finances
THE TRUTH
Some people want to maintain independence when it comes to making financial decisions. A common misconception is that you lose control when you hire a financial advisor. Working with an advisor means you do things with them. Additionally, a financial advisor can't make decisions without your approval and final say.
Misconception #5: You need to understand financial terms and topics
THE TRUTH
While understanding terms can help you make well-informed decisions, it's understandable to not be knowledgeable about all topics and processes. You can always ask the financial advisor to explain the process to you and clarify any questions. The best financial advisor is someone who can present financial topics and processes clearly and ensure that the client understands aspects that could affect their decisions.
Overcoming Financial Advisor Anxiety
As of 2021, only four in 10 Americans consulted with a financial advisor and 26% stated advisors are their most trusted source for money matters, according to the Northwestern Mutual study. A common reason is financial advisor anxiety, which refers to being concerned about the prospect of meeting with or talking to a financial advisor. Typically, those experiencing this fear judgment and shame for past financial decisions and behaviors. Therefore, it prevents them from seeking professional financial advice in the first place.
There are several actions that can be taken to help overcome this problem.
1
Weigh your needs
Consider your financial situation and needs. Do you think that seeking professional advice can help you have better finances and have peace of mind? It may also help to remember that you're not alone. Many people with poor financial situations seek professional financial advice.
2
Ask family, friends or colleagues about their financial advisors
It may help to get recommendations from someone you know and trust. Ask about their overall experience, as well as investment performance, the financial advisor's relationship skills and how good the advisor is at communicating.
3
Look for free appointment offers
Some financial advisors or firms offer free appointments to help clients get acquainted with their services without obligations. Make sure you prepare questions that can help you evaluate the advisor's competence and expertise.
What Does a Financial Advisor Do?
Generally, financial advisors guide their clients to make better financial decisions. But what does a financial advisor really do?
A financial advisor has multiple client responsibilities. While the main goal is to analyze and improve their client's financial situation, they also provide professional advice for long-term financial plans. They need to continuously research financial markets, ensure responsible investing and effectively manage accounts and portfolios.
Understanding the Different Types of Financial Advisors
There are different types of financial advisors. Depending on your needs, the best type of advisor for you may vary. That's because each type focuses on different services. There are also different types based on how they're getting paid. These include commissions advisors, fee-based advisors, fee-only advisors and robo advisors.
Commissions Advisors
Typically, commission financial advisors work for broker-dealers and rely on the product or service they sell. That means they get commissions based on what products or services they sell to manage the clients' assets. This opens the possibility of having a conflict of interest.
So, choose a fiduciary who has a legal obligation to prioritize clients' interests or an advisor who follows standards and laws to sell products based on clients' needs and goals.
You want minimal work. Commission advisors will handle the paperwork and account for you.
You want affordable services. While you're charged with a lump sum amount for services or products, you'll only pay for what you buy.
Fee-Only Advisors
Individuals who want a fixed cost may find a fee-based financial advisor to be a good choice. These advisors charge a flat price for different services. You can choose to pay monthly, quarterly or annually. That said, these advisors may charge more. Additionally, they only offer advice. That means you will have to manage your financial portfolio.
You want predetermined fees. You pay a one-time fee defined beforehand.
You want a flexible account. You can decide and adjust investments based on your needs.
Fee-Based Advisors
Fee-based advisors are a combination of commission and fee-only advisors. They take a consultation fee, which is a fixed amount. It can be a flat retainer fee or an hourly rate. At the same time, they get commissions based on the products and services that they sell. That said, they're also open to the risk of being biased.
You have substantial wealth. You can get financial advice and portfolio management services at the same time.
You want to work with only one advisor. With a fee-based advisor, you get services that fee-only and commission advisors offer.
Robo Advisors
Robo advisors rely on mathematical algorithms to come up with suitable financial advice, allocate assets and manage accounts. Usually, robo advisors require a fixed fee that may be paid monthly. There may also be management fees based on your portfolio.
Typically, robo advisors use online questionnaires to learn more about the client and their degree of risk aversion. While this option is typically more affordable, it involves minimal human intervention and may not be fully personalized.
You want to save for retirement. A robo advisor is a good option if you're not sure where to start.
You're starting with a small amount. Robo advisors tend to have low minimum amounts. Some may not even require a minimum investment amount.
The Pros and Cons of Using a Financial Advisor
There are different financial counseling services available. There are also financial planners and financial therapists.
A financial advisor refers to someone offering services to manage a client's finances. A financial planner is a type of financial advisor that focuses on creating financial plans. Meanwhile, financial therapy is a combination of financial planning and emotional support.
Understanding the benefits and drawbacks of using a financial advisor can help you make the right decision based on your needs and circumstances.
BENEFITS
Save time. With a financial advisor's help, you can save time researching or learning about different strategies. You'll have someone to manage your portfolio for you, freeing you up to focus on other activities.
Expert advice. A financial advisor is equipped with necessary skills and knowledge to create a strategy that works for your needs. You will have someone with experience and qualifications helping you achieve financial security.
Peace of mind. Hiring a capable professional, who can deal with the different challenges that come with financial management, creates a sense of relief and assurance.
DRAWBACKS
Expense. Having a financial advisor comes with fees. Depending on the type of financial advisor and the amount of your investment, you may end up paying more.
Conflict of interest and bias. Conflict of interest is a possibility. That's especially true if you choose a commission- or fee-based advisor. They may be biased when making suggestions to earn more money.
Peace of mind. While this is a benefit, it can also be a drawback. Some people are more comfortable being hands-on when it comes to their finances and investments.
---
How Financial Advisors Help You Manage Your Money
Making well-informed financial decisions is important no matter your age. Financial literacy provides you with a basic understanding of vital concepts and principles. However, there are certain aspects that require more than basic knowledge.
That is where a financial advisor comes in. Financial advisors can help manage your money and plan your financial future to attain security. The table below shows the different services and specializations you can expect from a financial advisor.
| Advisor Service | How It Can Help You |
| --- | --- |
| Financial Management | A financial advisor can help you create a workable budget so you can easily track your money, maximize your savings and improve your spending. |
| Insurance Coverage | Financial advisors can help you prepare for various expenses you may incur due to a change in your circumstances. They can also explain your options for different insurance products. |
| Retirement Planning | A financial advisor can help you achieve your dream retirement. They can help build your wealth and protect your finances. |
| Tax Planning | Financial advisors know how to deal with taxes. They're knowledgeable about tax laws. They can even find ways to minimize your taxes and deal with complications. |
| Debt Management | Aside from financial management, advisors are also equipped to provide debt management services. They can help determine issues and problem areas to create an effective strategy. |
| Investment | Another service that financial advisors may offer is investment management. With the right advisor, you can make investment decisions suitable for your risk aversion and goals. |
| Estate Planning | Financial advisors can also help you come up with the best estate plan. They can help determine whether a living trust is right for you or not. They can also help you deal with estate taxes. |
| Inheritance Management | Inheritance comes with tax implications, which a financial advisor can explain. They can also give advice on how to best manage your inheritance. |
Reasons to Hire a Financial Advisor
Many Americans hesitate to use a financial advisor and manage their own finances. However, there are certain situations where expert help is necessary.
Hiring a financial advisor comes with many benefits. But there may also be possible drawbacks. That is why it's important to ensure hiring one is the right decision for you.
Ensuring that you're financially ready for your retirement becomes more important as you age. During retirement, you'll no longer have a job to support your lifestyle. At the same time, you may face different concerns. A financial advisor can help you prepare for and navigate the challenges that come with retirement.

If you're expecting to receive or have already received an inheritance, make sure you understand the laws governing your assets and property. A financial advisor can guide you. They can also help deal with possible tax liabilities and determine the best thing to do with your inheritance.

Experience a life-altering event

Certain life-altering events can affect your financial situation and needs. This may include going through a divorce, starting a family, adopting a child, getting a promotion, losing your job or suffering from a disability or illness. In these situations, you may need a financial advisor to help realign and restructure your finances.

If you want to start investing, you may have to consult a financial advisor. They can help you navigate your investments and choose the investment options that will give better returns.
Finding the Right Financial Advisor for Your Needs
Your financial advisor will serve as your partner in achieving financial security. However, for many, choosing a financial advisor can be challenging. By knowing what to look for, your considerations and individual factors, you can find the right advisor for your needs.
1
Evaluate your financial needs and circumstances
Determine why you need a financial advisor. What aspect do you need help with? You can start by considering the following questions:
Are you seeking budgeting assistance?
Would you like to try investing?
Do you need an estate plan or a trust?
Do you need help with your taxes?
2
Ask about their qualifications
When finding the right financial advisor, you have to ensure that you will be working with someone who has the right licenses and credentials. It's valuable to check their experience as well; you can ask whether they have worked with someone who has a similar situation as you.
3
Look into their expertise
In most cases, financial advisors have specializations. These are the areas where they have the expertise and the necessary skills. For instance, a certified financial planner (CFP) is best for people looking for advice related to financial planning.
4
Calculate fees and expenses
Ask about the expenses you should anticipate and their accepted payment methods. Do they get commissions? Or are they charging flat fees?
5
Check compatibility
Another important thing to consider is the compatibility you have with the financial advisor. Since you will be working with them, it's good to choose someone you feel comfortable with. They should be patient enough to answer your queries. They should also be able to communicate with you easily.
ASK THE RIGHT QUESTIONS
Before choosing a financial advisor, prepare questions to ask them. This way, you can evaluate whether they're the right advisor for you or not.
1. Are you a fiduciary (a financial advisor legally required to put clients' interests first)?
2. What is your area of specialization?
3. Have you worked with someone who has a similar situation?
4. What type of financial advisor are you? How do you get paid?
5. Do you have the necessary licenses? What are your qualifications?
SEARCH AND COMPARE
Taking the right steps can help you find a financial advisor. But it's important to ensure that you're getting the best service for your needs and situation. Don't simply hire the first advisor you encounter. Comparing financial advisors, as well as their fees and services, is the best way to find the right advisor for you. It would also help to research an advisor before deciding to work with them.
Expert Insight on Choosing a Financial Advisor
Finding the best financial advisor depends on your needs and situation. MoneyGeek spoke with several experts to share their insights and help you choose the right advisor for your situation.
What advice can you give people looking for a financial advisor?

How can a person determine whether hiring a financial advisor is right for them or not?

How can a client make the most of working with a financial advisor?

What is the most important factor to consider when choosing a financial advisor? Why?
Anita Knotts
Advisor, TEDx Speaker, and Founder & CEO of Lotus Women's Institute
Deborah Nason
Investment Industry Journalist, Author & Adjunct Professor at Post University
Eric D. Brotman, CFP®
CEO of BFG Financial Advisors
Resources for Financial Management
The resources below can help you better manage your finances. Find information on financial calculators, credit counseling, investing, retirement, and more.
Associations and Nonprofit Organizations
Consumers Cooperative FCU: Consumers Cooperative FCU has different channels and tools consumers can easily access, including financial calculators, tips against scams and money management resources.
FINRA: FINRA serves as a guide for individuals who need help going through the investment process. It provides tools, such as calculators, to help you make financial decisions.
National Foundation for Credit Counseling: NFCC is composed of different nonprofits. You can get in touch with NFCC Certified Financial Counselors to get started with financial planning or debt management.
Government
About Nathan Paulus
---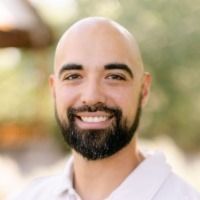 ---