As consumers rely more and more on their credit cards and the internet to make purchases, they are becoming increasingly susceptible to credit card fraud and identity theft. In 2020 alone, the FTC received 4.8 million identity theft and fraud reports.
If you experience fraud or theft, your credit score could suffer, you may lose money and the thief could file a fraudulent tax return — among many other negative implications. However, by taking the right steps, you can prevent fraud from happening and identify it immediately if someone tries to steal your information. You can also mitigate the impact on your finances, credit cards and credit score if identity theft does occur.
Loading...
---
How to Check for Identity Theft
It's crucial that consumers know what preventative measures they can take to keep track of their accounts and the actions they need to take once they learn their identity has been compromised. After all, even if you do everything right, a thief could outsmart the system and steal your information. But the sooner you act and catch the fraud, the less potential damage there could be to your identity and credit.
Taking Preventive Actions
By staying on top of your credit reports, monitoring them for fraud , properly storing your documents and taking other preventative steps, you can avoid becoming a victim of credit card fraud and identity theft. Here is some more information on the steps you can take to shield yourself.
1
Look over your credit report
You can order your free credit report and see if any fraudulent charges were made on it. Go to AnnualCreditReport.com to get your report from the three credit reporting agencies, Experian, Equifax and TransUnion.
2
Review your financial and medical statements
Read your bank and credit card statements to ensure there are no fraudulent charges, and review your statement of benefits from your doctor's office to search for medical fraud.
3
Properly store your documents
Never leave your private documents, like your bills or papers with your Social Security number on them, in public view or discard them into the trash without shredding them first.
4
Update your software
Companies put out software updates to prevent hackers from stealing your information. Always update your devices when prompted.
5
Create strong passwords
If you use a weak password or use the same one over and over again, it will be much easier for someone to steal your information. Always create unique, strong passwords for your logins instead.
PROTECT YOUR DATA
When you access public networks, identity thieves can steal your data and either trade it on the black market, use it to access your accounts, or open new accounts under your name. Protect your data by using identity protection services so you can browse the internet at ease.
Steps to Take When You Detect Warning Signs
Sometimes, even when you take all the right steps, identity theft and credit card fraud still happen. But if you know how to spot the warning signs, such as fraudulent charges on your card or getting denied for a credit card, you can act swiftly and prevent further damage. When you think something is awry, here's what to do.
Report identity theft. Contact the Federal Trade Commission online at IdentityTheft.gov or call 1-877-438-4338. The FTC will ask you for details about what happened.
Contact your credit card and banking providers. Let them know about fraudulent charges so they can file a report and hopefully reverse the charges ASAP.
Put a fraud alert on your credit reports. Get in touch with one of the three bureaus — either TransUnion, Experian or Equifax — to place a fraud alert on your account. Then, creditors will make sure that when someone applies for a new card, it's actually you.
Invest in a credit monitoring service. This service will scan your credit report for suspicious activity and alert you if a new account is opened.
Steps to Recoup from Identity Theft and Credit Card Fraud
It is entirely possible to recover from credit card fraud and identity theft, especially if you catch it immediately. But you have to address it quickly and get in touch with the right providers to take corrective measures. Here's how to handle identity theft and credit card fraud if you are a victim.
1. Note the damages
First, you'll have to figure out what kind of credit card fraud and identity theft occurred and the extent of the damages. Look at your credit card and bank statements as well as any other relevant documents (such as medical bills or your tax returns). Also, run a credit report to look at the big picture and see if there has been suspicious activity with any of your credit cards, if your score keeps going down, or if a new account has been opened in your name.
2. Call your bank or credit agencies
Contact your service provider as soon as you see a fraudulent charge on a bank or credit card statement. For instance, if you have a debit card with Bank of America, and someone used it to pay for goods, then call the bank right away. If you have a credit card, then contact your credit card provider ASAP. You should also alert one of the three major credit bureaus — Experian, TransUnion or Equifax — if the fraud occurred on a credit card.
3. Place fraud alerts
A fraud alert is a red flag to a lender or credit card provider that you are a victim of identity theft or credit card fraud. They are free, and you can place one with one of the major credit bureaus to stop fraud from happening again. If someone applies for a credit card or loan, the lender or provider will contact you before automatically approving an application. It will stay on your profile for at least a year, but if you fill out a Federal Trade Commission Identity Theft Report or a police report, you could place an extended seven-year fraud alert on your file.
4. Freeze your credit
By placing a freeze on your credit, creditors won't be able to access your credit report prior to opening a new account. They will likely not approve applications that are fraudulent. You can put a freeze on your file or lift it for free for you or your children who are 16 or younger. All you have to do is contact the three credit reporting bureaus to do this. Check out the Experian Freeze Center, Equifax Credit Report Services and TransUnion Credit Freezes websites for more information.
5. Contact any businesses involved
If any businesses were involved, such as your internet provider or gas company, then let them know about the credit card fraud and identity theft. Ask them to alert you about any new charges and reverse certain charges if you didn't make them.
6. Dispute activity on your credit report
If you see that there has been identity theft on your credit report, then contact one of the major credit reporting bureaus, submit an identity theft report to the FTC and file a police report with your local law enforcement agency. It's essential to take these steps so you can get an extended fraud alert placed on your report and prevent a thief from opening new credit cards and loans. If you don't take this step, you will still be vulnerable to theft, and your credit score could drop. This means that it'll be harder for you to access loans and credit in the future.
7. File case with IdentityTheft.gov
Once you file an identity theft report with the FTC on its website, you will receive your report as well as a recovery plan. All you need to do is go to IdentityTheft.gov and provide the agency with all the critical details. It will walk you through every recovery step, update your plan as needed and track your progress.
8. Report it to the police
By reporting identity theft to the police, you can get an extended fraud alert placed on your file for seven years. Plus, you can alert the police if someone has been breaking the law in your area. For instance, perhaps you caught a neighbor stealing your mail on tape or someone in your building stealing your garbage. The police could follow up and put a stop to the crimes.
9. Change your passwords
A thief may have stolen your information because they guessed your password. It's important to go through all your logins and make sure each password is unique and hard to guess. (Hint: Don't use your name, date of birth or other obvious information in your password.) You can use a Strong Password Generator tool to come up with a strong password and protect your information.
10. Replace any stolen documentation
If your Social Security card, license, passport, credit card or any other documentation got stolen, then you need to replace it by contacting the right agency. For instance, you could get in touch with the DMV, let them know what happened and get a replacement license made as soon as possible. Your credit card provider should be able to cancel your credit card and expedite a new one to you as well.
Staying Safe in the Future
Whether or not you've been a victim of identity fraud or credit card theft, you can take certain steps to stop it from happening in the future. Taking these steps helps ensure that your information is as protected as possible.
Ways to Continue Protecting Yourself
It's important to get in contact with the correct parties and take the right steps to continue protecting yourself from identity fraud and credit card theft. Banks and credit card providers may be available 24/7, so you could potentially take some of these steps right away.
1
Continue to monitor your credit report
Check your credit report frequently for any changes or fraudulent activity. You can do this for free or pay to upgrade for even more services. For instance, Experian offers an identity theft protection service free for 30 days and then $19.99 a month after that. The company will monitor for identity theft, perform dark web surveillance and give you coverage for up to $1 million in identity theft insurance.
Likewise, LifeLock by Norton can monitor your credit score with all three credit reporting agencies monthly. While it is on the expensive side, it monitors just about anything.
2
Don't click on suspicious emails or links
If you receive emails or text messages from people you don't know, do not open any emails, links or attachments. These could be phishing scams used to collect your sensitive information.
3
Don't give out your information to people over the phone
A scam artist may call you and tell you they're with the IRS or your credit card company to scare you and get your information. If this happens, ask for their credentials, and then hang up and call your providers instead to see if the call was legitimate or not.
4
Password protect your devices
Put passwords on your devices, including your laptop, phone and electronic watch, so that if people find them, they won't know how to access them and all your information.
Understanding Other Types of Fraud
There are other types of fraud that could occur aside from credit card fraud and identity theft. Being aware of them will help keep you protected now and in the future. Here are all of the types of fraud to take note of.
| Type of Fraud | Description |
| --- | --- |
| Identity Theft | Identity theft happens when someone steals your sensitive information in order to commit fraud. It is a general term and could apply when someone takes your credit card information to make purchases or steals your information to receive free medical services. |
| Credit Card Fraud | Credit card fraud happens when someone steals your credit information to make purchases, apply for cards and do anything else that would affect your credit report. |
| Tax Fraud | Tax fraud has to do with the IRS. For example, a theft may steal your Social Security number to file a fraudulent tax return and get money from the IRS. |
| Medical Theft | Medical theft occurs when someone steals your information to submit fraudulent claims to your insurance provider or Medicare/Medicaid. |
| Criminal Theft | Criminal identity theft applies when someone uses your information when they are committing a crime to avoid it having to go on their criminal record. |
Protecting Your Child from Identity Theft
Children are also vulnerable to identity theft, but as a parent or caregiver, you can take preventive steps to stop it from happening.
1
Freeze your child's credit reports
You can freeze your child's credit reports to avoid thieves from taking out loans and lines of credit in your child's name. Get in touch with one of the three major credit reporting bureaus to do this if your child is younger than 16.
2
Shred your child's documents
Before putting documents with your child's sensitive information into the trash, shred them just in case someone is going through your garbage.
3
Monitor your child's phone and emails
Tell your children never to give out their personal information via phone or email or to click links without knowing who sent them. Make sure you have your child's passwords to their devices and accounts so you can monitor them as well.
4
Use your personal information
Let's say a retailer wants to know your child's phone number to text them a coupon on their birthday. Tell the retailer — or other company — your information instead so you can discover fraud if it happens.
Expert Insight on Recovering From Identity Theft & Credit Card Fraud
MoneyGeek spoke with experts on credit card fraud and identity theft about what you can do to protect yourself. These experts include Rebecca Brooks, a financial coach and owner of R&D Financial Coaching, and Stu Bradley, the senior vice president of fraud and security intelligence at SAS. Here is their insight on fraud and theft that you can apply to your life.
Why are identity theft and credit card fraud so common these days?

What steps should you take to protect yourself from credit card fraud and identity theft before and after it happens?
Mark McKnight
Professor of Accounting at the University of Southern Indiana
William C (Bill) Barge
Professor of Mathematics at Trine University in Angola, Indiana
Patrick Baker
Associate Professor at The University of Tennessee at Martin
Zahid Anwar
Associate Professor of Computer Science and Challey Scholar at North Dakota State University
Stu Bradley
Senior Vice President of Fraud and Security Intelligence at SAS
Rebecca Brooks
Financial Coach and Owner of R&D Financial Coaching
Resources for Recovering From Identity Theft & Credit Card Fraud
With these resources, you can learn more about protecting yourself from identity theft and credit card fraud and what to do should it occur. Then, you can be fully equipped to handle any situation where your personal information could be or has been compromised.
About Kylie Ora Lobell
---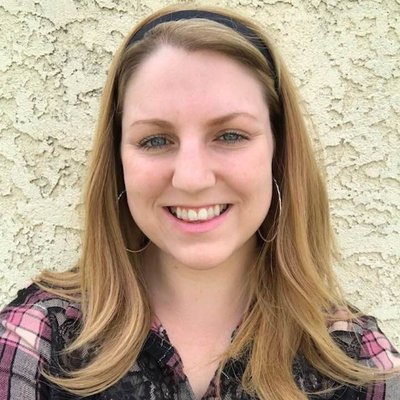 ---