How to Improve Credit While Experiencing Homelessness or Poverty
Advertising & Editorial Disclosure
Last Updated: 5/8/2023
Having good credit impacts your financial health in many ways — from having access to loans and insurance to qualifying for housing.
For those living in low-income households or experiencing poverty or homelessness, a good credit score may not be as easy to achieve as it is for higher-income earners. Yet, having access to credit can become even more vital when you're trying to lift yourself out of debt. It can be hard to break the poverty cycle without it.
How do you build credit if you're barely making ends meet? This guide will help you learn how to build credit in a step-by-step plan. You'll also learn how to qualify for credit cards even if you have bad credit.
How

Credit Plays a Role on Income Level
---
The average credit score in the U.S. is 711. The median credit scores by income are 658 for low-income, 692 for moderate-income, 735 for middle-income and 774 for high-income consumers.
Delinquency rates in lower-income neighborhoods are almost double those of higher-income communities. The share of borrowers with a payment 30–59 days late was 1.2% in lower-income neighborhoods versus 0.7% in middle- and high-income areas.
The median available credit in the lowest-income areas is $1,602, compared to $3,686 for moderate-income, $8,001 for middle-income and $15,123 for high-income areas.
*Sources: HUD, Experian and New York Fed *
How Having Low or No Credit Excludes You From Financial Products
Just under a third of Americans have bad credit, and about 1-in-5 have no credit history at all. Because credit is essentially a measure of how risky you are as a borrower, it can affect what you have access to. The interest rates for people with no or low credit are typically higher, and it may be challenging to obtain new lines of credit.
Having low or no credit can impact people in these ways:
Barriers to entry: Whether you're trying to rent or buy a home, both landlords and lenders typically use your credit score to determine eligibility.
Racial discrimination or inequity: Many studies show credit scores produce racial disparities, for example, stacking the decks against communities that are already vulnerable to housing instability.
Fewer options in credit cards: People who have excellent credit have access to almost eight times as many credit card options as those with bad credit.
Higher interest rates: Lack of credit can lead to inflated prices likely to be paid on big-ticket items. For example, auto loans could be offered at interest rates over 25%.
Security deposits: Some utility companies, for example, electricity, phone and cable, may require a security deposit to establish service in your name, even if you've never paid your utility bills late.
How to Build Your Credit
Lenders want to know you are trustworthy as a borrower. Since they use existing credit to help predict your ability to pay, it's beneficial to build up that trust in the form of having creditors you pay off timeously. Doing so will build your credit report and score, which are needed if you ever want to buy a car or get a credit card.
It can take time and patience to build your credit, but it can be done if managed responsibly. Here are 10 steps to begin building your credit.
1
Check your credit report for errors
Request a free annual credit report from one of the three nationwide consumer credit-reporting bureaus — Equifax, Experian and TransUnion — and go through it carefully. Dispute any damaging errors you may find, like late payments that were actually paid on time, by sending the credit agency a certified letter explaining what information is inaccurate.
2
Pay your bills on time
One of the most significant contributing factors to a credit score is making payments on time to your lenders and creditors. Even one overdue payment can damage your score, but you can improve it if you have a record of consistent, on-time payments. Setting up an automatic bill-payment plan will help make sure you don't ever skip a payment.
3
Deal with any missed payments
If you have missed any payments up until now, address the situation and get your accounts current as soon as possible. The more you make payments on time, the more your score will begin to improve over time, even in as little as six months.
4
Keep your balances as low as possible
The credit utilization ratio is another important number in deciding a credit score. It's determined by adding all your credit card balances and dividing that amount by your total credit limit. A low credit-utilization ratio informs lenders you haven't maxed out your credit cards and likely know how to manage credit well. Most experts advise a ratio of 30% or less.
5
If you do have high balances, pay your credit card bill early
Even if you pay your bills in full each month, running up high balances can still hurt your score. You can avoid this by paying down all or part of your bill before the end of your statement period, ensuring a reduced balance due that will be reported.
6
Don't close old accounts
This shortens your credit history and reduces your total credit. If you have to close an account, close a relatively new one and keep the older ones open. Also, note that closing an account will not remove a bad payment record from your report, as closed accounts are listed right along with active ones.
7
Use your old cards
Credit card companies close inactive accounts. This can hurt your credit score because it reduces the average age of your credit accounts. Put a small charge on each one of them every month so that you keep the account open. This keeps your account going for a longer time and helps raise your score. Just don't forget to pay it off every month.
8
Don't apply for too much credit at the same time
Lenders will pull your credit report by sending an inquiry to one of the credit rating agencies to determine how creditworthy you are. Too many of these queries could indicate you're trying to borrow money from many different sources. For example, if you are home loan shopping, it's advised you do it within 30 days, so the inquiries get batched together, and it's apparent that you're just trying to find the best mortgage lender and deal.
9
Plan your credit into your overall budget
10
Show you're trying to be responsible
Open new credit accounts only if and when you need them. Experts say you shouldn't open new accounts just to increase your available credit. Aim to show you're not borrowing too much and pay back what you do owe on time.
Credit Building Programs and Assistance
Whatever your financial situation, know that you don't have to go it alone. There are additional ways to build your credit using a variety of credit building programs, such as:
Credit Counseling: A credit counselor can work with you to create a specific plan for your situation and help you build credit.
Rent Reporting: This works well if you have a history of paying your rent on time. You could consider enlisting rent reporting services to get this to show up on your credit report, which it ordinarily doesn't. There is a fee involved in this, but you could ask your landlord to pay for it.
Credit-Building Loans: These credit-building tools combine a secured loan with a savings account to establish credit. Instead of getting the loan upfront, you pay off installments of the loan in amounts reported to the credit bureaus. That information helps you build a strong credit score, and once you've paid off the loan, the lender sends you a check for the total amount.
Additionally, consider asking a friend or family member to co-sign on a loan in your name so you can build your credit as you make the on-time payments. You could also ask a family member with good credit to add you to their credit card account as an authorized user. You don't have to use that card or even see it. You won't be responsible for making payment on the account like you would be if it were a co-owned account, but you could benefit from their good credit rating as you try to build your own.
What if These Options Aren't Available to You?
If you're experiencing homelessness or living in poverty and these options are not available to you, you can still access help to improve your credit. These options are also helpful if you have been homeless or jobless for a time and need to build credit to rent a place to live, buy a car or, in some cases, to get a new job.
"Most people are surprised to learn that income is not a factor in their credit scores," says Todd Christensen, education manager of nonprofit debt relief agency Money Fit. "Neither is employment status or housing status." Building a good credit rating is all about using a loan or credit card you can afford and repaying it as agreed. These five essential strategies can work regardless of income.
1
List all your debts and make a detailed budget
Chart your spending, so you have a clear idea of what you owe and how much you have to pay off your debts. Stay positive and know that it is possible to improve a poor credit score. It generally takes seven years for delinquencies and ten years for a Chapter 7 bankruptcy to come off your record.
2
Educate yourself
Start at the beginning and learn as much as you can about personal finance. Make use of your local library and read everything you can get your hands on. Use their facilities to search online too, and find out about your options and rights when it comes to financial products and institutions.
3
Seek out community resources
Look for local organizations offering basic financial literacy or IRS assistance programs. These places can usually be found in public libraries or at churches or community centers. Reach out to your state department of human services for a list of community resources that might help you.
4
Find cheap or free credit counseling
5
Make sure your on-time payments count
If you are making on-time payments to your utilities and cell phone, sign up for Experian's Boost product. It's free and gives you credit for payments that you make on time. The other two consumer reporting agencies have not yet released a similar product.
How to Qualify for Credit Cards and Other Services With Bad Credit
Having bad credit can impact you when buying a home, financing a car or obtaining a loan. It can also mean you have fewer options for getting a credit card. The lower your credit score, the harder it will be to get approved for a credit card. But there are still ways to qualify for a credit card, particularly those geared toward borrowers who have bad credit. By applying for a secured or unsecured credit card, you can use your on-time payments to show you're trustworthy and thereby build up your credit and increase your rating.
With good planning, you can also find the best bad-credit home loans for your financial circumstances and get a car loan that fits your budget. If you're on a tight budget, you may think of skipping auto insurance, but since it's a requirement in every U.S. state except New Hampshire, it's essential to find cheap, low-income car insurance.
All of these steps can help you manage your debt and work towards a healthier financial future.
RELATED TOPICS ABOUT BAD CREDIT:
Improving Credit Can Change Your Financial Future
Improving your credit score is essential if you want to prevent being charged higher interest rates and paying more in additional borrowing costs. More than that, low scores can also become barriers to renting an apartment and getting a job because prospective landlords and employers may ask to see your credit report, says Martin Lynch, director of education at Cambridge Credit Counseling Corp. Having a better credit rating could impact future opportunities when it comes to employment and housing.
Maintaining a healthy credit profile also reduces the cost of future borrowing. If you want to pay lower interest rates the next time you need to borrow money, you should start improving your credit now. "Most lenders would be impressed to discover that, even though a person's income suffered during a difficult time, they still kept up with their obligations," says Lynch. If you want a lender to have confidence in you and charge you lower interest rates, keeping your scores and credit reports in good shape is the way to do it.
Experts Weigh in On Building Credit While Earning a Lower Income
MoneyGeek spoke with industry leaders and academics to provide expert insight on building credit while earning a lower income. Here, they discuss the COVID-19 pandemic on people with low incomes and the challenges of building good credit when facing financial issues.
How has the COVID-19 pandemic impacted the ability of those living in poverty or experiencing homelessness to build their credit?

What is the biggest challenge in building good credit during times of financial strain or crisis?
Aislinn Conrad, Ph.D.
Assistant Professor of Social Work at The University of Iowa
Nirit Rubenstein
CEO & Co-founder of Dovly
Mark T. Schenkel
Associate Editor at Journal of Small Business Management and Professor of Entrepreneurship at Jack C. Massey College of Business
Maria Gaitan
Director of Housing Counseling and Community Development at Consolidated Credit
Martin Lynch
Compliance Manager and Director of Education at Cambridge Credit Counseling Corp. and Member of the Board of Directors at The Financial Counseling Association of America (FCAA)
Additional Resources for Building Credit While Experiencing Poverty
There are plenty of resources available to help you improve your financial standing as you work your way out of debt and aim toward good credit.
About Nadia Neophytou
---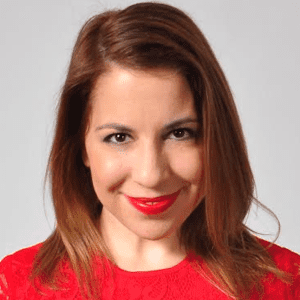 ---