MoneyGeek Survey:
Holiday Spending Regrets Are on the Rise After Americans Wracked Up Debt Using Credit Cards and BNPL
Advertising & Editorial Disclosure
Last Updated: 3/2/2023
In February 2023, MoneyGeek surveyed a nationally representative sample of 964 U.S. adults to understand how much Americans spent over the holidays, how they financed that spending and how they feel about it now. Respondents had to have at least one credit card and have made purchases during the 2022 holidays to be included in the survey. Despite the broader concern of inflation, MoneyGeek found that Americans spent 14% more during the 2022 holiday season than in 2021, primarily using credit cards; they also have more regrets about that spending than they did last year, and many are still dealing with holiday debt.
Key Survey Findings:
In 2022, the average American spent $1,288 on holiday-related expenses — up 14% from 2021.

23% of people wish they had spent less over the holidays — up 4% from 2021.

Americans who wish they'd spent less over the holidays spent 24% more than those who were happy with their spending.

The average respondent used credit cards for 68% of their holiday expenses and buy now, pay later (BNPL) financing for 18%.

44% of Americans hadn't paid off their holiday bills as of February, up 4% from 2021.

Millennials and Gen Zers were the most likely generations to regret their holiday spending. They were also most likely to have not paid off their 2022 holiday debt by February.
Average Holiday Spending Rose 14% From 2021–22
The average survey respondent spent $1,288 on holiday-related purchases in 2022, up from $1,131 in 2021. Shoppers used credit cards for 68% of these expenses and BNPL for 18%.
Of those surveyed, one-third (34%) put more than 90% of their holiday expenses on their credit cards. People with exceptional credit (indicated by an 800–850 credit score) put the largest amount of their overall spending — 78% of it — on credit cards. They were also the least likely to use buy now, pay later financing.
44% of Americans Haven't Paid Off Their Holiday Debt, Up 4% From Last Year
Perhaps more important than the absolute dollars spent during the holidays is how much debt people are still paying off. As of February 11, 2023, 44% of Americans still needed to pay off their 2022 holiday debt, up from 40% in 2021. A little over half of millennial respondents (people between 29–46 years old) still had unpaid holiday debt, compared to 32% of baby boomers (people between 59–77 years old).
Survey respondents with exceptional credit were more likely than those with lower credit scores to have paid off their balances — just 16% of these Americans had not paid off their holiday debt. Outside the holidays, people with exceptional credit carried debt for an average of two months, half the time of people with very good credit (indicated by a 740–799 credit score) did (four months), on average.
The average respondent carried a credit card balance for four months out of the year, which includes respondents who didn't carry any balance. Excluding people who paid off their credit cards each month, the average respondent carried a balance for seven months out of the year.
Holiday Hangover: 23% of Americans Regret Their 2022 Holiday Spending
Going into debt for Christmas may not have been the best choice for many survey respondents.
Nearly one in four (23%) said they wish they had spent less over the holiday season, up from 19% in 2021.
Millennials and Gen Zers were the most likely respondents to wish they had spent less, while baby boomers were the most pleased with their spending.
Of the respondents that regretted their spending, 63% also reported having outstanding credit card debt — and the lower a respondent's credit score was, the more likely they were to regret their spending.
Amidst Record Holiday Spending, Credit Card Debt Surpasses Pre-Pandemic High
MoneyGeek's survey results echo broader seasonal spending trends — generally, consumer spending tends to peak in November and December during the holiday shopping season.
According to the Federal Reserve Bank of New York, household debt in the U.S. increased to 16.9 trillion in the fourth quarter of 2022, up $394 billion from the third quarter of that same year.
Credit card debt typically rises steadily at the end of the year, then gradually decreases through March as consumers pay off holiday debt. However, credit card debt reached new highs during the 2022 holiday season. U.S. credit card debt increased by $61 billion from the third quarter to the fourth quarter of 2022 to reach $986 billion, far exceeding the previous pre-pandemic high of $927 billion recorded in Q4 2019.
How to Manage Holiday Debt and Avoid Regrets in 2023
MoneyGeek consulted a range of financial experts about strategies to manage holiday debts and prevent future spending regrets. Here's what they suggest:
1
Pay down the debt as fast as you can.
The key for people with holiday debt, experts say, is to pay it off as quickly as possible.
"The 'Ghosts of Christmas Past' can end up haunting you for the rest of the year if you don't get them paid off quickly," said Jamie A. Bosse, CFP, RFC, CCFC, lead financial planner at Aspyre Wealth Partners.
Bosse suggests determining how much debt you have left and setting a deadline to pay it off, ideally in two to four months. She also suggests finding ways to make extra cash to help pay down your debts faster, such as selling clothing, gear or kitchenware or picking up side work, for example, by driving for Uber or a delivery service.
2
Make a plan and a budget.
Corey Noyes, a financial advisor and owner of Balanced Capital, advises consumers who overspent last holiday season to devise a plan to pay off their debts.
"The people I have seen be successful with paying off debt are those who come up with a plan to dramatically cut their lifestyle for a short amount of time to pay off the debt as quickly as possible," Noyes said.
Planning can also help you avoid future debts.
"Christmas isn't the kind of thing that sneaks up on you," Noyes said. "Start setting money aside early so that you can buy gifts with cash, rather than a credit card."
Bosse agrees: "The key is to plan for Christmas spending all year round."
To effectively budget for the next holiday season, Bosse suggests making a list of all the people you want to buy gifts for, including teachers, dog walkers, daycare providers, neighbors, doctors, hairstylists, cleaners, mail carriers and anyone else you tend to buy gifts for at the last minute. Set an amount you want to spend per person and start saving now.
3
Separate your savings.
Once you set your budget, experts suggest starting a separate savings account exclusively for holiday spending.
Bosse suggests estimating your total holiday spending and dividing the total amount by 12 (or by the number of months left until the holidays). If you can set up direct deposit to put that monthly amount away directly, it will be "out of sight, out of mind," she says. That way, the money will be waiting for you when you need it later in the year.
4
Be smart about credit.
While some experts encourage people to use cash as much as possible or even toss out all credit cards, credit cards can be critical financial tools — as long as you understand credit card debt and how to pay it off. Pay off the balances with the highest interest rates first; they cost you the most.
Andrea Woroch, a consumer and money-saving expert, recommends transferring your balance to a card offering 0% interest on balance transfers to save money. Woroch says these promotional offers can give you between 12 and 21 months to pay off the debt without incurring interest charges. This approach will help you pay your balance down faster and save you money on interest.
5
Focus on what matters.
Marina Vaamonde, owner and founder of HouseCashin, a marketplace for off-market homes, thinks we need to adjust our thinking about holiday and gift shopping.
"People are always stressed out about all the shopping they need to do and end up overspending," Vaamonde said. "Be honest with your friends and family about your financial situation. If you can't afford to buy lavish gifts for everyone, just say it. At the end of the day, the holidays are about experiences, not materialism."
Melanie Musson shares this sentiment.
"Remember that relationships are worth more than gifts, so spend time with those you love and be honest about your financial situation," Musson said. "A true friend would rather see you get in control of your finances than buy them an extravagant gift."
Expert Insights
MoneyGeek asked experts to weigh in on why Americans tend to overspend during the holidays, how that overspending affects individuals and the broader economy and what measures people can take to avoid overspending in the future.
What factors lead consumers to consistently overspend during the holidays?

What impact does debt resulting from overspending have on consumers' financial health and the broader economy?

What advice do you have for people who are still paying off credit cards or other forms of debt from their holiday spending?

What can people do to prevent spending regrets in the future?
Chuck Czajka
CEO of Macro Money Concepts
Adrienne Taylor-Wells
Accredited Financial Counselor at Tailored WealthSaver
Kasey Ring
President and Founder at Upward Personal Finance
Andrea Woroch
Money-Saving and Finance Expert, Writer and TV Contributor
Methodology
Using SurveyMonkey, MoneyGeek surveyed 964 individuals in a nationally representative population who indicated that they had spent any amount to celebrate the holidays and had at least one credit card. Responses from individuals aged 78 and older were excluded from generational breakdowns due to a lack of sufficient sample size for this cohort. The survey was fielded on February 11, 2023.
About Doug Milnes, CFA
---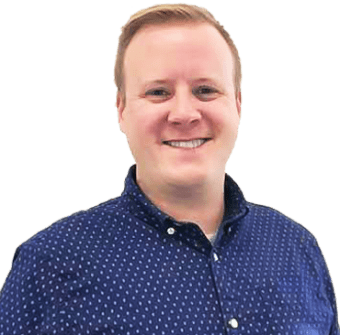 ---