Amenities and Location Significantly Impact Airbnb Prices: Here's How You Can Score Affordable Rates
Advertising & Editorial Disclosure
Last Updated: 7/11/2023
Now that summer's officially started, many people are looking forward to much-needed vacations. However, with travel costs on the rise, finding an affordable Airbnb has become both a puzzle and an art. To help you in your search for cost-saving summer rentals, MoneyGeek analyzed data for over 200,000 Airbnb listings across 19 U.S. vacation hotspots and explored how location, party size, amenities and room type impact costs.
KEY FINDINGS
Among the 19 U.S. travel destinations analyzed, the median price of an Airbnb is $154 per night. Hawaii listings have the highest median nightly cost ($294), while Portland, Oregon, offers the most affordable accommodations ($100).

By choosing a private room, instead of a full home or apartment, you could cut your costs in half. A little extra privacy will cost you an additional $70 in a one-bedroom rental.

While higher-capacity rooms tend to be more expensive, larger groups may experience more savings overall. When pitching in to rent a unit with a group of four, expect to save around 17% per person compared to a group of two.

Access to fitness equipment or a pool will increase the cost of your stay by nearly 50%. In cities like New York, you could even pay double for rentals that offer these amenities.
How Airbnb Prices Vary Across Top Tourist Destinations
MoneyGeek's research found that the median cost of an Airbnb across 19 popular U.S. travel destinations is $154 per night. However, where you travel significantly impacts the cost of your vacation accommodations. The price of a room on the sun-soaked shores of Hawaii is the highest among the locations we analyzed at $294. Nashville was home to the second-most expensive rentals, with a median nightly cost of $198, followed by San Diego ($186).
MoneyGeek's analysis also found that the way prices fluctuate based on the total capacity of rentals differs depending on your location. For example, while Nashville took the second spot for the highest overall Airbnb costs, San Francisco and New Orleans tied for the second-most expensive accommodations for 1-2 travelers; in New Orleans and San Francisco, renting a smaller-sized Airbnb will typically set you back $110 per night, while it costs just $90 in Nashville.
Across the U.S., Airbnbs that accommodate 3-4 people are typically 66% more expensive than those that accommodate 1-2 guests. This price increase is highest in Las Vegas' Clark County, where travelers pay twice as much for these larger accommodations.
The table below compares Airbnb prices across 19 major U.S. tourist destinations by median nightly cost overall and for different unit capacities.
Airbnb Prices Across 19 Popular Tourist Destinations
| Area | Median Price | 1-2 People | 3-4 People | 5-6 People |
| --- | --- | --- | --- | --- |
| Hawaii | $294 | $155 | $259 | $376 |
| Nashville, TN | $198 | $90 | $147 | $192 |
| San Diego, CA | $186 | $105 | $167 | $258 |
| Austin, TX | $180 | $100 | $167 | $236 |
| Clark County, NV | $180 | $70 | $148 | $199 |
| New Orleans, LA | $166 | $110 | $157 | $210 |
| San Francisco, CA | $150 | $110 | $185 | $300 |
| Boston, MA | $149 | $100 | $186 | $251 |
| Los Angeles, CA | $145 | $93 | $145 | $246 |
| Washington, D.C. | $133 | $91 | $139 | $200 |
| Seattle, WA | $130 | $95 | $130 | $181 |
| Asheville, NC | $130 | $93 | $121 | $173 |
| New York City, NY | $125 | $91 | $158 | $215 |
| Santa Clara, CA | $125 | $85 | $150 | $211 |
| Twin Cities, MN | $125 | $67 | $109 | $150 |
| Chicago, IL | $124 | $84 | $114 | $157 |
| Denver, CO | $122 | $91 | $120 | $170 |
| Dallas, TX | $122 | $76 | $116 | $164 |
| Portland, OR | $100 | $83 | $106 | $148 |
MoneyGeek also broke down nightly median accommodation costs for the three most populated cities in the country: New York, Los Angeles and Chicago.
The Premium for Personal Space is $70: How Less Privacy Can Lead to More Savings on Airbnb
Imagine having an entire Airbnb to yourself — a private retreat where you can spread out, enjoy uninterrupted relaxation and experience the luxury of complete solitude. While the appeal is undeniable, this level of personal space comes with a premium price tag, often leading guests to pay more for the privilege of privacy.
For more personal space in a one-bedroom Airbnb rental, visitors can expect to pay roughly $70 more. We calculated this expense by comparing the median prices of entire homes or apartments ($145 per night) and private rooms ($75 per night). By giving up a little privacy, you could see savings of nearly 50%. If you're seeking even cheaper alternatives, rentals with shared bathrooms are available at just $60 a night.
Planning to Swim or Work Out? Expect to Pay Nearly 50% More
Airbnb pricing doesn't just hinge on location — amenities like beach, pool and gym access also wield considerable influence.
Our analysis compared median prices of rentals with specific amenities to those without and found that listings with beach access are 61% more expensive.
Pool availability is the second-most expensive amenity, costing vacationers 48% more. But this cost increase isn't the same everywhere: for instance, the cost of rentals with pool access skyrockets to more than twice the usual rate (125%) in New York City.
Fitness enthusiasts looking for gym access can expect around a 47% increase in booking costs. In Portland, Oregon, the price tag on rentals with gym access goes up by 84%.
You'll also likely pay a premium if there's a dishwasher in your rental unit; Airbnbs with dishwashers typically cost 21% more than those without them.
Tips to Save On Your Airbnb Bookings
It's no secret that traveling today is expensive. MoneyGeek recommends following these cost-saving tips when looking for Airbnb accommodations to enjoy the vacation you want without breaking the bank.
1
Boost your party size.
A group of four can anticipate 17% savings per person compared to pairs. On average, a 2-person unit charges $105 per night, while accommodating four nudges the price up by 65% to $173 — letting you entertain twice as many folks for less.
2
Opt for private rooms or units with shared bathrooms.
The cost of renting a full home averages $185 per night, while a private room or a shared-bathroom unit only costs $79 or $60 per night, respectively.
3
Embrace washing dishes by hand.
Dishwasher-equipped units demand a 21% premium. In Hawaii, you may even find yourself paying 85% more for rentals with dishwashers. Opting for accommodations without a dishwasher could lead to significant savings.
4
Utilize credit cards.
Familiarize yourself with the benefits of travel credit cards and reward credit cards to make your money work for you. Between welcome offers, cash back rewards and opportunities to accumulate points and miles, there are many ways you can utilize credit cards to make your vacation cost-effective.
Methodology
MoneyGeek analyzed data from Inside Airbnb to provide insights on Airbnb costs in 19 U.S. tourist destinations and offer tips for maximizing savings on Airbnb bookings.
We examined several data points, such as price, location, unit capacity, available amenities and room type. Then, we calculated median rates across these variables to demonstrate how prices vary by location.
We also applied a linear regression model to the data and used Shap feature importance to identify the amenities with the highest impact on price. To calculate the percentage impact of amenities on price, we compared the median prices of listings with a specific amenity to those without it.
About Doug Milnes, CFA
---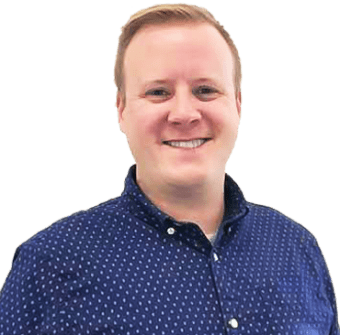 ---