COVID-19 Employment Study
The Cost of American Job Recovery
Featured Experts

COVID-19 has led to stunning economic disruption. As infection hotspots pop up around the country, states have grappled with excruciating choices between protecting public health and bolstering the economy. Optimizing for both has proven difficult, if not impossible.
Early and stringent state and local restrictions led to higher rates of unemployment in the months following lockdowns. Reopening businesses and recovering jobs depend on more than federal and local policies. Researchers at the Harvard Business School studied factors in reopening, from features of the business such as whether it involves physical proximity to others or serves older customers to external factors such as local COVID-19 case rates and prevalent political preference. They found one of the most important factors was business owner expectations of customer demand.
In the trade-off between public health and economic recovery, public policy and public confidence play important roles.
The Cost of Job Recovery
To understand more about the balance of economic recovery and public health, MoneyGeek analyzed the rate of case growth and deaths versus the rate of jobs recovered to better understand the cost of recovered jobs. MoneyGeek also analyzed the results of the last four presidential elections to determine if a state's political leaning showcased any meaningful differences in COVID-19 cases and deaths compared to job recovery. States were defined by color based on the results of the past four presidential elections. States where the Republican or Democratic candidate won in at least three of the four elections are defined as red or blue, respectively. For states where there was a 2-2 tie, the current governor's party affiliation was used to classify the state as either red or blue.
In terms of job recovery, red states recovered 35% more jobs than blue states — 65% compared to 48%. However, red-state recovery rates came at a higher price, with 99% more COVID-19 cases and 78% more deaths per recovered job than blue states.
On a more detailed level, MoneyGeek reviewed each state's cost of recovery and recovery rates. The following data shows the analysis for each state as well as the state's political affiliation.
Political Party, Jobs Recovered and Deaths per Jobs by State
States With the Most Jobs Recovered
In July 2020, Michigan had recovered 72% of jobs lost since February, or 932,000 jobs. Nearly 31 states had recovered at least 50% of jobs lost, including Nevada, Michigan and Indiana, which were among states with the most losses.
Economists project that the U.S. will likely have prolonged elevated unemployment, even if all furloughed workers were recalled to work.
States That Have Recovered the Most Jobs To Date
States With the Most Jobs Lost
Initial unemployment claims spiked at nearly seven million early on. Despite steady declines since the peak, new and continuing claims continue to dwarf pre-pandemic levels.
The federal Paycheck Protection Program (PPP) helped increase businesses' chances of survival.
States with the most job losses included those with strict lockdowns and the greatest reliance on the hardest-hit industries such as food and accommodation and arts, entertainment and recreation. For every 100 jobs lost in these sectors, well over 100 more jobs will be lost due to ripple effects across industries.
Despite resources that soften the economic blow, consumers in hard-hit states and industries may need to take stock of their finances and develop new strategies.
States From Most To Least Jobs Lost To Date
Expert Insight on COVID-19 Employment Shifts
MoneyGeek reached out to nine experts to weigh in on the employment shifts during the COVID-19 pandemic.
Read their insightful answers to these five questions below.
What role has the fiscal stimulus had on job loss and recovery? What impact has it had on states, businesses and individuals?

What else could government officials do to balance economic recovery with public health?

Given the ripple effect that jobs gained or lost in one industry have on other industries, which sectors are you most interested in or concerned about?

How would you expect state economies to change over time?

Is there anything else you see in the state employment/unemployment data that offers insight into what may lie ahead?
---
Jason Furman

Professor of the Practice of Economic Policy, Harvard Kennedy School

Megan Greene

Senior Fellow, Mossavar-Rahmani Center for Business and Government, Harvard Kennedy School

Mike Rosenbaum

Founder & CEO of Arena

Christopher T. Stanton

Marvin Bower Associate Professor

Richard B. Freeman

Faculty Co-Director, Labor and Worklife Program, Harvard Law School; Co-Director, Harvard Center for Green Buildings and Cities; and Herbert Ascherman Professor of Economics, Harvard University

Claudia Sahm

Director of Macroeconomic Policy, Washington Center for Equitable Growth and Former Section Chief in the Division of Consumer and Community Affairs at the Federal Reserve Board
---
Finding the Balance Between Public Health and Economic Recovery
On the tightrope between public health and economic survival, states must find a safe balance. Politics, public opinion, science and pragmatism are all at play. Regulation and consumer confidence may be the most potent ingredients in states' economic recovery.
Though the relationship between COVID-19 cases and job losses appears linear, some states are over- and under-performing the trends. Governors, local leaders and business owners can learn from those who are most effectively balancing economic recovery and mitigating health risks.
Despite near-term economic hardship caused by restrictive state and local policies, controlling the virus's spread is likely to lead to more sustainable, robust economic recovery. Some industries and areas dependent on them will face the longest path back to economic health.
Methodology
The MoneyGeek data analysis team examined monthly employment data by state from the Bureau of Labor Statistics (BLS) and COVID-19 cases and deaths from Johns Hopkins' dataset.
The team identified the lowest monthly employment number since February 2020 versus February's employment levels to calculate the total lost jobs due to the coronavirus. The number of recovered jobs is calculated as the gain in jobs from the lowest employment month to the current month. A state with zero jobs recovered indicates that the current month is their lowest month.
MoneyGeek identified each state's lowest month for employment since the start of the pandemic, then added three weeks to the 12th day of that month to reflect the BLS employment data collection timeline. The growth rate of confirmed COVID-19 cases and deaths was then assessed through August 2nd, three weeks after July 12th, the last month of employment data available at the time of publication.
Data Definitions
Cases Per 100 Jobs: Reported COVID-19 cases (see methodology above) divided by Jobs Recovered multiplied by 100.
Deaths Per 10,000 Jobs: Reported COVID-19 related deaths (see COVID-19 data methodology above) divided by Jobs Recovered multiplied by 10,000.
Low Month: The state's month of lowest employment since February 2020.
Lost Jobs: The decline in jobs between February 2020 and either the Low Month or the most recent month for which there is data, depending on how it's used in that section.
Jobs Recovered: The difference in jobs from the current period to the jobs in the Low Month.
Jobs Recovered (%): Jobs Recovered divided by the absolute value of Lost Jobs from February to the Low Month.
Political Party Voting History: Red and blue labels were used to define each state by the voting history in the past four presidential elections. States where the republican candidate won 3 out of the 4 elections were labeled as red and states where the Democratic candidate won three out of the four elections were labeled as blue. States that had a 2-2 tie were defined by the current governor's party affiliation.
Recovered Jobs as % of Feb Jobs: Jobs Recovered divided by the February 2020 jobs as reported by the BLS. This measure is used to assess the impact of the recovered jobs.
About the Author
---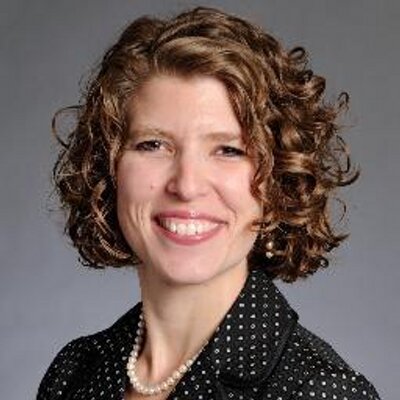 ---