COVID-19 Employment Study
American Job Losses and Recovery by State
Featured Experts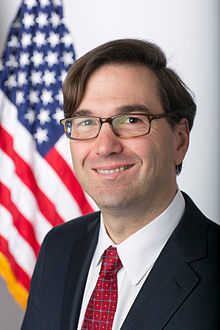 Jason Furman
Professor of the Practice of Economic Policy, Harvard Kennedy School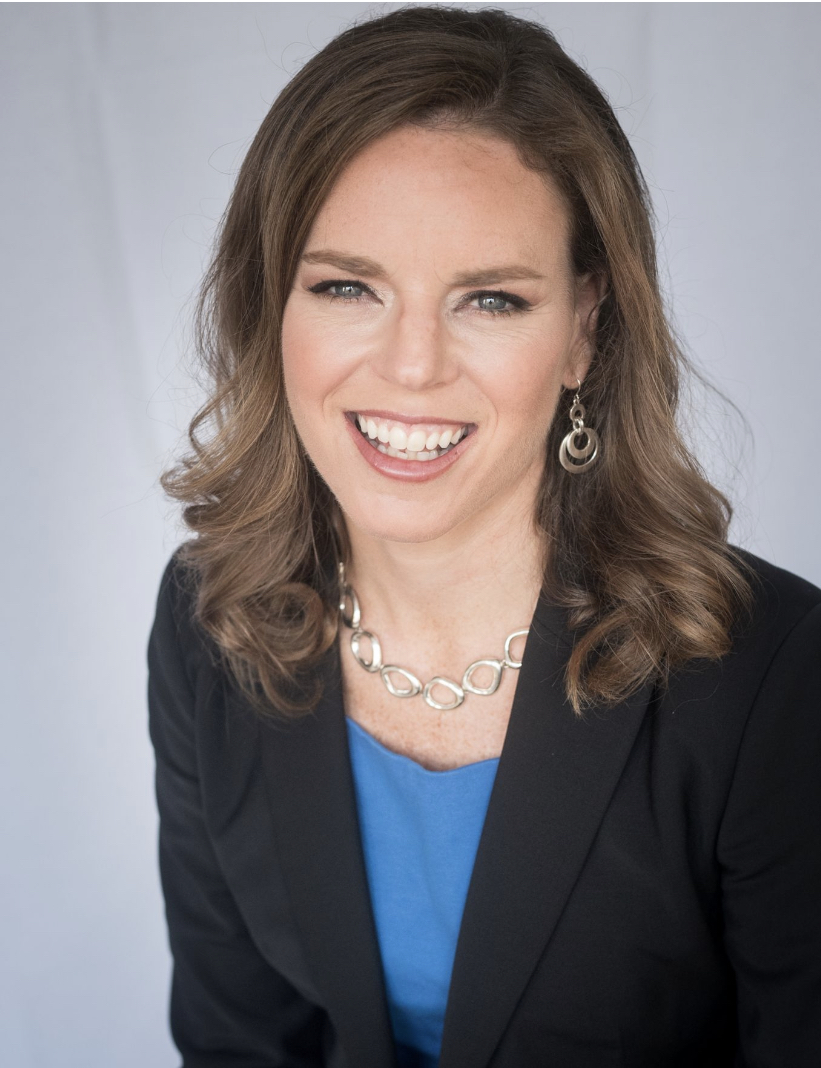 Megan Greene
Senior Fellow, Mossavar-Rahmani Center for Business and Government, Harvard Kennedy School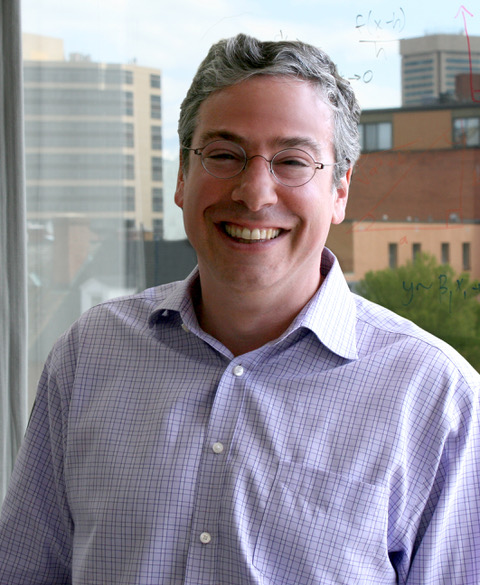 Mike Rosenbaum
Founder & CEO of Arena

Christopher T. Stanton
Marvin Bower Associate Professor
COVID-19 has led to stunning economic disruption. As infection hotspots pop up around the country, states have grappled with excruciating choices between protecting public health and bolstering the economy. Optimizing for both has proven difficult, if not impossible.
Early and stringent state and local restrictions led to higher rates of unemployment in the months following lockdowns. Reopening businesses and recovering jobs depend on more than federal and local policies. Researchers at the Harvard Business School studied factors in reopening, from features of the business such as whether it involves physical proximity to others or serves older customers to external factors such as local COVID-19 case rates and prevalent political preference. They found one of the most important factors was business owner expectations of customer demand.
In the trade-off between public health and economic recovery, public policy and public confidence play important roles.
Figure: COVID-19 Cases June 15th–July 16th vs. Jobs Recovered Through June by State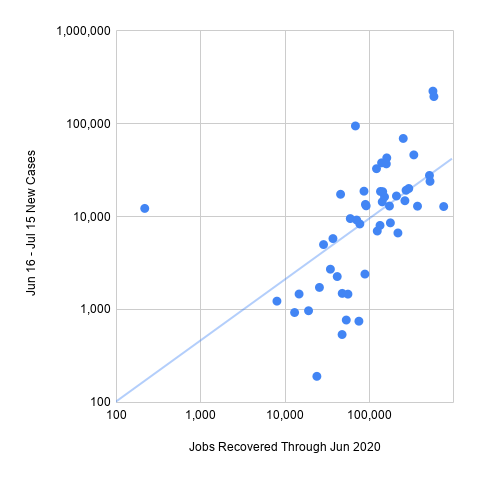 States With the Most Jobs Recovered
Economic reopening is good for job recovery, but may exacerbate COVID-19 cases. For example, in June 2020, Nevada had recovered more than 50% of jobs lost since February, but their COVID-19 cases had starkly increased. Recovery may be fragile; new Nevada unemployment claims started to tick up in July 2020.
By June 2020, nearly half the states had recovered at least 50% of jobs lost, including Nevada, Michigan and Indiana, which were among states with the most losses.
Economists project that the U.S. will likely have prolonged elevated unemployment, even if all furloughed workers were recalled to work.
States That Have Recovered the Most Jobs to Date
States With the Most Jobs Lost
Initial unemployment claims spiked at nearly seven million early on. Despite steady declines since the peak, new and continuing claims continue to dwarf pre-pandemic levels.
The federal Paycheck Protection Program (PPP) helped increase businesses' chances of survival.
States with the most job losses included those with strict lockdowns and the greatest reliance on the hardest-hit industries such as food and accommodation and arts, entertainment and recreation. For every 100 jobs lost in these sectors, well over 100 more jobs will be lost due to ripple effects across industries.
Despite resources that soften the economic blow, consumers in hard-hit states and industries may need to take stock of their finances and develop new strategies.
States From Most to Least Jobs Lost to Date
Expert Insight on COVID-19 Employment Shifts
Jason Furman, Professor of the Practice of Economic Policy, Harvard Kennedy School
Megan Greene, Senior Fellow, Mossavar-Rahmani Center for Business and Government, Harvard Kennedy School; Dame Deanne Julius Senior Fellow in International Economics, Chatham House; Columnist, Financial Times
Mike Rosenbaum, Founder and CEO of Arena
Christopher T. Stanton, Marvin Bower Associate Professor at Harvard Business School
Question 1: What role has the fiscal stimulus had on job loss and recovery? What impact has it had on states, businesses and individuals?
Furman: Fiscal stimulus has largely been successful in protecting most families' incomes, even as people have been temporarily laid off or permanently lost their jobs. The evidence shows that people are spending their unemployment insurance checks and stimulus checks. This has meant that even though there is a very deep recession, consumer spending has nearly recovered. It has limited but not eliminated the ripple effects from the sectors that were directly affected (e.g., restaurants and travel) to other sectors.
Greene: The significant bounce in the non-farm payrolls data in May and June suggested that some of the fiscal policy measures enacted were working; a number of hourly services workers who were initially laid off during the crisis had been brought back onto payrolls by businesses as part of the Payroll Protection Program (PPP). We may see a reversal in July as firms run out of PPP money, even as the time they've been granted to use it has been extended. When this happens, they will have to lay off workers to stay afloat. Beyond the PPP loans, U.S. labor market policy focuses on supporting those who have lost their jobs rather than trying to prevent job losses and maintain a connection between workers and employers, which is the policy goal in most of Europe. Unemployment has therefore risen far more in the U.S. than in Europe.
Rosenbaum: One of the primary effects of the fiscal stimulus has been to protect equity values. At the same time, those most economically vulnerable on our economy's front lines have continued to be massively impacted negatively, with ongoing record level unemployment claims and stubbornly high levels of ongoing unemployment even as parts of the economy have moved towards reopening.
Stanton: An issue with the PPP program is that the strongest firms were likely to get the loans (at least in the first tranche), which reduces what you might think of the likely employment effects.
Question 2: What else could government officials do to balance economic recovery with public health?
Furman: The best basis for sustained economic performance is better public health. Better public health will require additional limitations on some activities (bars, in-restaurant dining and large indoor gatherings), wearing masks and more effective testing. There is little that monetary or fiscal policy can do to solve the failures of public health policy.
Greene: I don't think there is a balance between the economic recovery and pursuing public health goals — we will not have the former without the latter. Microdata produced by Raj Chetty et al. at Harvard suggests that spending patterns for those states that opened first closely follow those states that opened up last. It is not the governor saying people should behave normally and visit bars and restaurants that matter. What will determine the pace of the economic recovery is how comfortable people feel going out and spending money, which will be determined by the virus and our management of it.
Rosenbaum: As we talk about public health in the context of COVID-19, we have been speaking of the dangers of the virus spreading. There is another critical component of public health, which is that of the social determinants of health — specifically, when an individual is in poverty, that individual is more likely to have bad health outcomes. There is good evidence to suggest that 85% of health outcomes are driven by socioeconomic factors and only 15% by the delivery of care through our healthcare system. Nevertheless, when we think about that tension today, we talk simplistically about "reopening the economy." The reality is that the economy as it existed before March did not provide pathways to economic stability — and the better health outcomes that come with them — to a huge percentage of our fellow citizens. With the over $2 trillion we have spent since March on stimulus, we could have employed every single person out of work at $15 per hour plus benefits plus $10,000 a year in money for apprenticeships, mentorships and training to route folks into growing careers and industries, and still had over $1 trillion left over.
Question 3: Given the ripple effect that jobs gained or lost in one industry have on other industries, which sectors are you most interested in or concerned about?
Furman: I am still most concerned with the directly affected sectors, like restaurants, live entertainment and travel. I am also worried about smaller businesses in general and particularly the places that are both dependent on these industries and have large second waves (like Florida and Nevada). Greene: I'm most concerned about manufacturing jobs, which have long been whittled away by automation, because they are generally high wage, high hour jobs that offer a higher standard of living to workers. They also have supply chains that may be disrupted in this crisis, hurting other companies and the associated suppliers.
Most inevitable of the job losses coming is in brick-and-mortar retail stores. We're over-stored, malls are collapsing as anchor tenants go bankrupt and shopping increasingly moves online.
Rosenbaum: The work I do touches health care and technology the closest. Both are still desperately in need of talented people to fill roles such as nurses, software engineers and caregivers. None of these roles require a four-year degree, even though many hiring managers believe they do. At the same time, we know that retail and bank tellers' roles and certain roles in hospitality may be shrinking in number or stagnant in income. Yet, few structures exist today to enable movement from the latter parts of the economy to the former parts. Arena is one small piece of that, in that it identifies folks from shrinking parts of the economy who would thrive in health care roles, but we as a society could do so much more to make those pathways viable, scalable and effective.
Stanton: This paper analyzes "connective tissue" issues and indicates that some industries will be more important for spillovers. Supplier industries or industries that refer a significant share of customers to others are most important.
Question 4: How would you expect state economies to change over time?
Furman: The latest BLS data show the massive heterogeneity across states, with an unemployment rate of 17% in Massachusetts and 4% in Kentucky. The huge discrepancies are likely temporary and reflect the timing of reopening, so I would expect a large reshifting of unemployment rates going forward. The persistent effects are likely to be the largest for tourism-dependent states. Greene: Until there is a treatment or vaccine, everything depends on virus management. I would expect activity to follow confidence, so states with rising new outbreaks will see a drag on confidence and activity even without new lockdown measures. Those states that manage to keep the R rate low should continue to see confidence rise and with it economic activity and job generation.
Rosenbaum: While we are all talking about the near-term impacts on state budgets devastating the states' ability to navigate the road ahead — without more evident leadership and involvement from the federal government — the question is how will the well-documented trend of metro areas attracting all of the talent and capital on the one side and the rest of us on the other play out. My view is that clustering each state and region's ability to identify unique global competitive strengths and build ecosystems around those strengths that allow each to attract and keep talent and capital will only accelerate in the years ahead. The states that can effectively and aggressively pursue those strategies will thrive, and those that can't will fall further behind.
Stanton: At least in the short term, we will likely see migration to jobs that require less physical proximity as those sectors' customers contract. It means areas heavy with tourism, hotel and personal services will likely suffer. State and local tax revenue will likely be affected, but more so in places that are income or sales tax heavy compared to those with a better mix of the tax base.
Question 5: Is there anything else you see in the state employment/unemployment data that offers insight into what may lie ahead?
Furman: The data makes it clear that the federal policy response needs to be very differentiated by state. Unemployment insurance and state fiscal relief should be related to the magnitude of state unemployment rates, automatically adjusting both across states and over time as these unemployment rates evolve.
Greene: It is hard to extrapolate much into the future with jobs data at the best of times — jobs reports reflect the past rather than being coincident or forward-looking indicators — but even more so in this fast-moving crisis. I think that the Opportunity Insights data, which provides high-frequency spending data (among other things), offers more timely indicators of where jobs will be lost and added. That data shows that we are seeing a rebound in activity in things like white goods, pool installation and landscaping. These are not the areas where most jobs were initially lost (hourly services jobs like waitresses and dry cleaners). This suggests that even though there has been a rebound in consumption, there is a disconnect between where activity was lost and where it has picked up. I would expect that to manifest itself in the labor market as a long, hard slog to get workers back into jobs after the initial quick rebound in May and June.
Rosenbaum: Talented economists have fortunately spent countless hours analyzing the data and have given us a range of relevant insights on what they mean. My view is that the continued trend of job loss and labor market disruption is not likely to subside in the coming months. What we are really seeing is an accelerated version of what we have seen for decades — rapid job creation and loss that requires us to think about how to structure our labor market and our economy differently than we have, building it as we have on assumptions about the centrality of manufacturing and industrial job growth from our nation's economy of half a century ago.
Finding the Balance Between Public Health and Economic Recovery
On the tightrope between public health and economic survival, states must find a safe balance. Politics, public opinion, science and pragmatism are all at play. Regulation and consumer confidence may be the most potent ingredients in states' economic recovery.
Though the relationship between COVID-19 cases and job losses appears linear, some states are over- and under-performing the trends. Governors, local leaders and business owners can learn from those who are most effectively balancing economic recovery and mitigating health risks.
Despite near-term economic hardship caused by restrictive state and local policies, controlling the virus's spread is likely to lead to more sustainable, robust economic recovery. Some industries and areas dependent on them will face the longest path back to economic health.
Methodology
The MoneyGeek data analysis team gathered employment data by state from the Bureau of Labor Statistics to generate its listings.
The team identified the lowest employment number since February 2020 versus February's employment levels to calculate the total lost jobs due to the coronavirus. The amount of recovered jobs is calculated as the difference between the current month and the lowest employment month. A state with zero jobs recovered indicates that the current month is their lowest month.
About the Author
Deb Gordon is author of "The Health Care Consumer's Manifesto (Praeger 2020)" about consumer markets in health care based on research she conducted as a senior fellow in the Harvard Kennedy School's Mossavar-Rahmani Center for Business and Government. She previously held executive roles in health care companies. She has published in the Harvard Business Review blog, USA Today, RealClear Politics and TheHill. Deb is an Aspen Institute Health Innovators Fellow, an Eisenhower Fellow, a former Boston Business Journal 40-under-40 honoree and a volunteer in MIT's Delta V start-up accelerator. She earned a B.A. in bioethics from Brown University and an MBA with distinction from Harvard Business School.
Sources