COVID-19 Bankruptcy Study
Bankruptcy in America: Tracking Commercial and Personal Filings by State
Featured Experts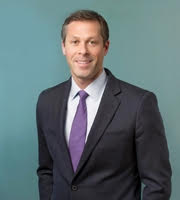 Jeremy R. Fischer
Chair, American Bankruptcy Institute's Bankruptcy Litigation Committee

Shawn A. Cole
John G. McLean Professor of Business Administration at Harvard Business School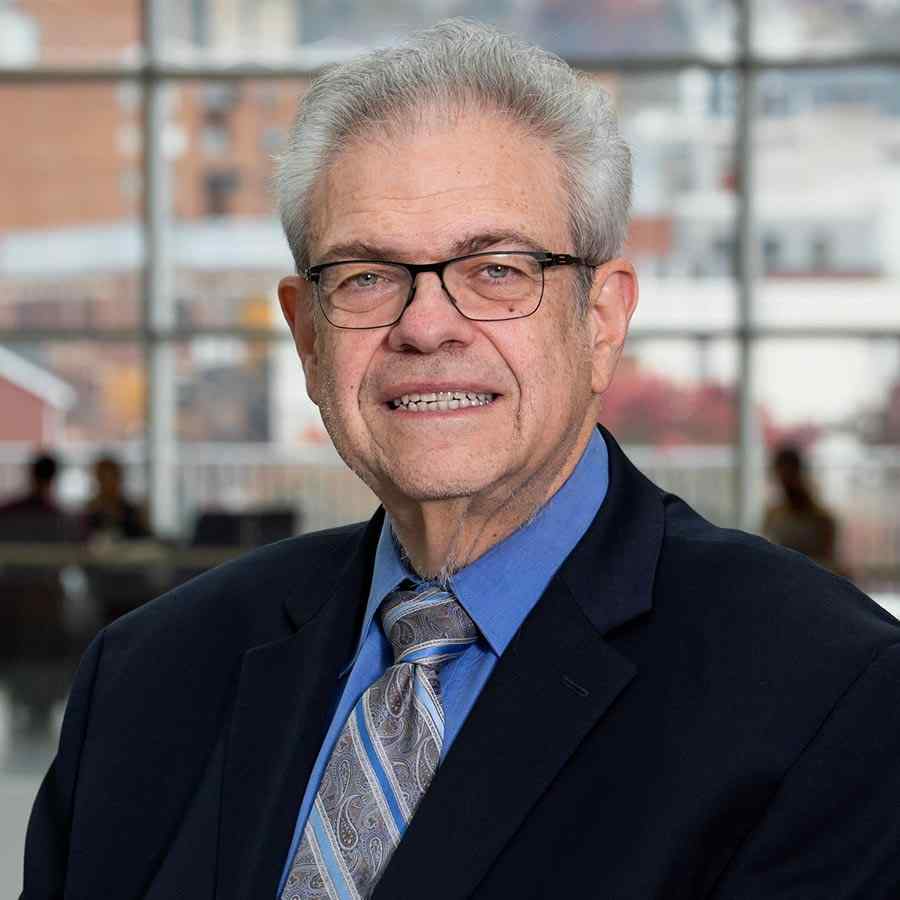 Chester S. Spatt
Pamela R. and Kenneth B. Dunn Professor of Finance at the Tepper School of Business at Carnegie Mellon University

Karen Gordon Mills
Senior Fellow, Harvard Business School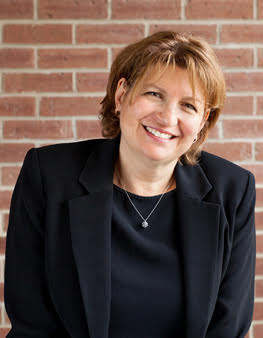 Lois R. Lupica
Maine Law Foundation Professor of Law, University of Maine School of Law
COVID-19 has impacted virtually every sector of the U.S. economy. Struggles in one sector caused ripple effects on others when stay-at-home orders halted or curtailed normal business operations. Unemployment has reached historic levels, and in April, consumer confidence dropped to its lowest point since 2014 and has yet to rebound to pre-COVID-19 levels. Hertz, Neiman Marcus and JCPenny are just some of the corporations that have already filed for bankruptcy.
Though commercial bankruptcy filings in 2020 are higher than they were in the same period of 2019, that trend began in January — before the pandemic. A surge of personal and commercial bankruptcies seems inevitable in the wake of the coronavirus, but it hasn't hit yet.
An Uptick of Bankruptcies Is Predicted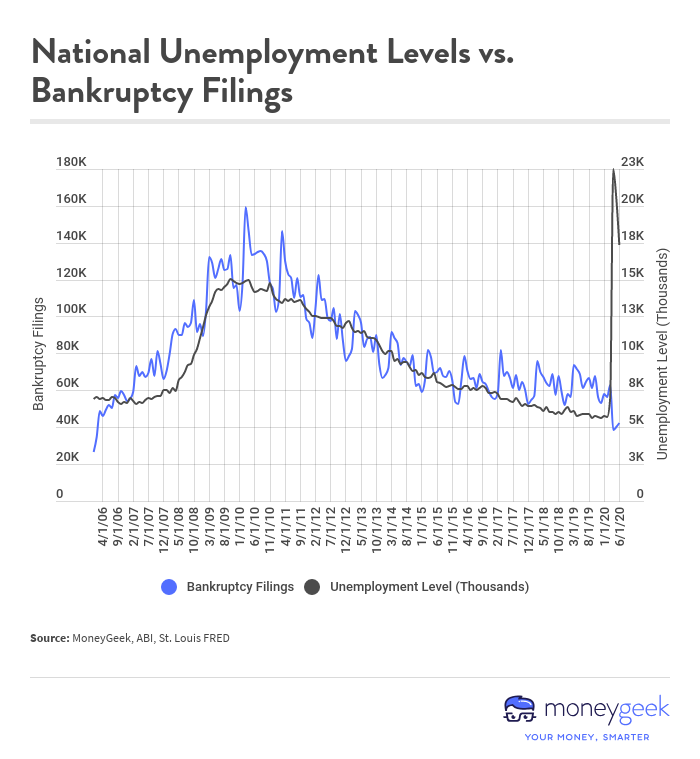 Since the start of the coronavirus, personal bankruptcies have declined in most states compared to prior periods. Court closures have artificially slowed bankruptcy proceedings. Financial relief for businesses and individuals through the coronavirus relief bill, which delivered direct payments to individuals and Paycheck Protection Program loans to help businesses pay employee wages, has temporarily offset losses.
That does not mean Americans are out of the woods financially. Bankruptcies tend to be a lagging indicator of economic health, and some experts are predicting an abundance of bankruptcy filings in the coming months. MoneyGeek has analyzed the correlation between monthly unemployment levels and bankruptcy rates since 2006 and found a strong historical correlation except for the months following February 2020. Once the factors that are temporarily suppressing bankruptcy filings cease, the full economic impact of COVID-19 will become more evident. To gauge the financial effects of COVID-19 on individuals and businesses, MoneyGeek will be tracking bankruptcies over the next several months.
Commercial Bankruptcies by State
When businesses struggle, debt payments can make financial turnaround impossible. For companies in distress yet potentially viable, Chapter 11 bankruptcy is an option to restructure, and in some cases, dismiss some of the company's debt. This process can be time consuming and costly, and it tends to be a better solution for large corporations rather than small businesses, according to a recent Brookings report. For small and mid-sized companies, bankruptcy costs can be as high as 30% of the business's value, and a reorganization doesn't make sense. Two-thirds of companies that file for Chapter 11 are liquidated rather than reorganized.
While there was a pre-pandemic uptick in Chapter 11 filings, commercial bankruptcies are also likely to increase due to economic hardships and depressed consumer demand in the pandemic. MoneyGeek has compiled bankruptcy filing data published by the American Bankruptcy Institute, updated monthly to track the ongoing economic impact of COVID-19.
Delaware, a favorite state for business incorporations because of low-tax rates and business-friendly policies, has the most business bankruptcy filings. While Delaware has experienced a large number of filings related to COVID-19, it doesn't necessarily have the highest rate of business bankruptcy filings. To adjust for state population differences, we based our rankings on filings per 10,00 businesses.
Rates of COVID-19 Chapter 11 Filings by State
* Due to the large number of businesses that are incorporated in the state of Delaware, the count of Delaware businesses used to calculate the rate have been adjusted to 1.5 million as reported in Delaware's Annual Report.
Personal Bankruptcies by State
When consumers encounter financial hardship they cannot recover from on their own, bankruptcy allows them to resolve their debts and move on. The two primary forms of bankruptcy for individuals are Chapter 7, which entails liquidating assets to pay off debts, and Chapter 13, which creates a long-range payment plan to stave off property foreclosure. Bankruptcy is typically an option of last resort, as it can cause stress and long-term credit damage.
Analyzing Chapter 7 and 13 bankruptcies filed since March 2020 as published by the American Bankruptcy Institute, MoneyGeek has ranked states by their number of personal bankruptcies. To adjust for population differences, we've based our rankings on filings per 100,000 people.
States With the Most COVID-19 Personal Bankruptcies
Expert Advice on Bankruptcy
Many factors inform the decision to file for bankruptcy. MoneyGeek gathered advice from professionals with expertise in business, economics and finance to answer pressing questions about bankruptcy. These specialists offer solutions and guidance for businesses and individuals looking to make major financial decisions.
Jeremy R. Fischer, Chair, American Bankruptcy Institute's Bankruptcy Litigation Committee and Practice Group Leader, Bankruptcy, Restructuring & Creditors' Rights, Drummond Woodsum, Portland, Maine
Lois R. Lupica, Maine Law Foundation Professor of Law, University of Maine School of Law
Paul Sheard, Ph.D, Research Fellow at the Mossavar-Rahmani Center for Business and Government at Harvard Kennedy School. He formerly held chief economist positions at leading financial institutions in New York and Tokyo.
Chester S. Spatt, currently the Pamela R. and Kenneth B. Dunn Professor of Finance at Carnegie Mellon's Tepper School of Business
Karen Gordon Mills, a Senior Fellow at Harvard Business School
Question 1. What resources would you recommend for individuals going through bankruptcy now or who anticipate filing for bankruptcy soon?
Jeremy R. Fisher: The first step for a consumer is to identify what is causing the distress. Is it a mortgage default? An aggressive credit card collector? Health care debt? Those are the most common problems consumers face, and there are significant resources available for each. Banks, for instance, are deferring payments during the pandemic. Credit card companies are toning down collection tactics based not only on the reputational risk of dunning at this time but also because people have fewer available assets right now to collect from. And few health care providers are aggressive collectors – even in good times, favorable payment plans are available.
It's also important to know that bankruptcy does not fix every problem. If you have lost your job and have no income, bankruptcy can discharge your debts, but it doesn't help you pay your bills going forward. Moreover, if you choose to file now, those future debts will follow you, and there are limits on repeat bankruptcy filings. Finally, bankruptcy generally does not fix problems with certain types of liabilities, most notably student loans and domestic support obligations. So, before considering bankruptcy, consumers should exhaust other options, as well as government assistance programs (e.g., enhanced unemployment benefits).
If you have questions and cannot afford an attorney, the American Bar Association has a website where volunteer attorneys like me answer questions anonymously. If you plan to file for bankruptcy and cannot afford an attorney, try to qualify for civil legal aid programs like a volunteer lawyers' project in your state. Bankruptcy is complicated, and you need an attorney to navigate the process successfully.
Lois R. Lupica: Typically, there is a lot of deferred "maintenance" when someone has filed for bankruptcy protection. People have put off things such as going to the dentist, getting new tires and buying school clothes for the kids. If one knows they are going to file, they should be aware of the relevant exemptions (state or federal, depending upon the jurisdiction) and make sure that they can take full advantage of them. While it is important that people not incur additional debt that is not intended to be repaid, if a potential filer has any cash at all, they should spend it on things they need. In addition to taking care of maintenance items, they should stock their pantry, fill their gas tanks and home oil tanks and pay for other practical items. If they know that they will be incurring a significant expense in the near future like a medical bill, they should wait to file until they incur that expense — otherwise, it will be non-dischargeable. It is a good idea to consult a lawyer to help decide which chapter makes the most sense. Typically lawyers provide free consultations.
Paul Sheard: Obviously, they want to explore all the financial resources and options available from the federal and state and local governments. Unfortunately, applications for the Small Business Administration's (SBA) Payroll Protection Program (PPP), established under the CARES Act, have closed. Still, there is a chance the program will be extended in the next round of "stimulus," so they should keep an eye out for that. The SBA has other programs, however.
The Federal Reserve has also launched a "Main Street Lending Program," which is aimed at small businesses, not individuals. It is a bit complicated but would be worth exploring.
People on the verge of bankruptcy typically don't have a lot of money to hire top-notch bankruptcy lawyers. It is worth exploring what public or nonprofit resources are available free or at minimal cost to help navigate this complex process, including just figuring out what options exist and what financial resources might be available.
Chester S. Spatt: I would recommend that individuals contemplating a bankruptcy filing (or in bankruptcy) obtain advice from a competent bankruptcy attorney as there may be actions to take that would mitigate the adverse consequences or limit the damage.
Karen Gordon Mills: Filing for bankruptcy can be an extremely complicated process, requiring filers to gather and fill out numerous financial forms. Individuals and businesses going through bankruptcy should, therefore, consider getting assistance from an accountant and/or relationship banker. Business owners in particular should consult similar businesses in their area to gain insights from others' experiences. For example, Alignable is an online community that connects local businesses and provides advice on a variety of small business matters. Industry and neighborhood business associations, as well as Small Business Development Centers and SCORE advisors, can also be valuable sources of information and counseling for any business experiencing financial difficulties.
Question 2. For businesses encountering financial difficulties, what actions do you advise to avoid bankruptcy?
Jeremy R. Fisher: As with consumers, companies in distress need to evaluate the cause and take action to address it from a business perspective. Cut costs. Focus on higher profit lines. Retool to take advantage of the current crisis — for instance, there are severe shortages of certain products right now, so certain manufacturers can repurpose idled equipment to produce high demand products.
For businesses that own their facilities, talk to the bank that has liens on your real estate and business assets. Most banks are willing to be flexible and try to help their borrowers survive. Trying to liquidate collateral under current conditions will often lead to sizable losses that can be avoided by a sensible restructuring and forbearance agreement.
For businesses that rent or lease their facilities, landlords are similarly willing to make deals to support their tenants through this crisis. Landlords would prefer lower or even no payments now to keep a good tenant longer term. The obvious carrying costs of vacant properties is a huge incentive for landlords to make deals.
Major creditors like banks and landlords know that bankruptcy is often an unfavorable environment, so a credible threat of a filing by competent counsel often helps negotiations progress. On the other hand, these major creditors know that bankruptcy is a considerable risk for a business, especially its decision-makers, who are often owners. Even a Chapter 11 reorganization may mean that equity is "wiped out." One crucial point is that Congress has recently amended the Bankruptcy Code to add a new Subchapter V to Chapter 11 under the Small Business Reorganization Act. Subchapter V is intended for small, closely-held businesses with less than $2.7 million in liabilities. A unique feature of Subchapter V is that it changes the calculus for a filing because equity is not "wiped out," meaning the risk to owners of bankruptcy is much less. Moreover, under the CARES Act, the debt limit was increased to $7.5 million for Subchapter V until April 2021, so larger businesses can take advantage of bankruptcy with less risk for a limited period.
The bottom line is that businesses need sound advice from seasoned legal and financial advisors before engaging in brinkmanship about a bankruptcy filing.
Lois R. Lupica: Bankruptcy helps businesses with balance sheet problems. It does not help a business that has little chance of survival. Avoiding bankruptcy is not necessarily the goal. Figuring out the cause of the financial difficulty and determining if the bankruptcy process can address it is the issue.
Paul Sheard: Presumably, the main one would be to work with the creditors to try to work out a plan for keeping the business going through tough times. Bankruptcy can be a negative-sum game: bad for the debtors and creditors alike. Bankruptcy is triggered when debtors cannot meet their debt obligations, and the creditors force their rights to be repaid or seize assets (or debtors seek shelter from their creditors). Sometimes that can be averted by convincing the creditors they will be better off in the long-run by forbearing or agreeing on debt relief.
Chester S. Spatt: General advice is difficult because there is such a range of circumstances. These situations are often complex with many tradeoffs, including evaluating payments to various creditors. Among the special issues that arise with business bankruptcies are limiting personal liability (especially in the context of employment tax liabilities and personally guaranteed obligations) and trying to manage most effectively the continuation option before a bankruptcy is inevitable. On the latter front, it can be very costly when a creditor forces a business into bankruptcy prematurely or when suppliers are unwilling to supply new merchandise. Again, high quality advice would be useful to understand the goals and tradeoffs underlying the effective management of a difficult business and financial situation.
Karen Gordon Mills: The COVID-19 pandemic has forced all businesses to reevaluate how they operate and market their products and services. Looking ahead, business owners should delve into their financials with a fresh eye to see which expenses are absolutely necessary and which are not. Small businesses should ask themselves: who are the customers I truly want to serve and what products do they value most? For small businesses who previously lacked an online or social media presence, perhaps now is the time to build a website and start advertising on Instagram. View the coronavirus disruption as an opportunity to innovate and future-proof your business plan.
Question 3. How can families, individuals and businesses recover after bankruptcy?
Jeremy R. Fisher: Bankruptcy is a two-edged sword in many ways for consumers. It allows them to discharge most debts (most notably, this does not generally include student loan debts) and get a "fresh start" free from the weight of existing liabilities. However, it hurts your ability to get credit for a period, making it difficult for some to get back on their feet. The best advice for consumers is to make bankruptcy a once-in-a-lifetime experience – you are getting a fresh start, so make the most of it. Learn from your past problems and avoid making the same mistakes again.
For businesses, it's a little different. If a business files for Chapter 7 and liquidates, that's simply the end of the business. Even in Chapter 11, asset sales are standard, meaning that the bankrupt company's business is done. If there is a reorganization under Chapter 11, businesses need to work hard to repair relationships with vendors and customers. That starts with performing all obligations under the reorganization plan and not defaulting. It also means building confidence again. Businesses, like individuals, may find it hard to obtain credit after a bankruptcy, especially on an unsecured basis from vendors. "Cash on delivery" makes it difficult to manage operations for many businesses. However, repeat filings (often referred to as "chapter 22s" and "chapter 33s") are not uncommon these days, especially for larger businesses.
Lois R. Lupica: I did a study a number of years ago examining the issue of how long it takes a family to recover from (consumer) bankruptcy. I believe we found that it was a few years. Again, bankruptcy does not help a family using debt to bridge the gap between income and expenses. It helps to discharge past debt but does nothing with respect to future debt. If the family was living beyond their means, then cutting back on expenses would help going forward. Typically, the issue is not families living beyond their means — but unexpected and uninsured medical debt, low wages, high costs of living, etc.
Concerning businesses, the owner, management or board needs to look carefully and closely at the business model. Is there a market for what is being sold? Did financial distress result from a "blip," such as COVID, or was the business struggling before? Even if it was an "event" – what will change after the "event" is over? Will customers return to restaurants? Movie theatres? Retail shops? Or have we permanently moved to online purchasing and streaming services? This is very much a business analysis.
Paul Sheard: Look on the bright side and to the future.
Chester S. Spatt: Obviously, it is important to limit the use of credit (if it is even available) and be especially careful about high interest rate borrowing. The management of resources is crucial.
Karen Gordon Mills: Because filing for bankruptcy can dramatically affect your credit, keeping track of your credit score and taking steps to rebuild it are paramount in recovery. Individuals and small businesses should also critically examine previous financial missteps that led to the bankruptcy, and build a personal or business financial management plan that avoids repeating those mistakes. For an individual, that may mean making payments on time and following a budget. For a small business, that may mean avoiding stacking high interest loan products and saving for an emergency fund, knowing well how tenuous their cash buffers can be.
Question 4. What additional advice would you offer to people who are struggling financially and weighing bankruptcy as an option?
Lois R. Lupica: For individuals, can they get a side gig to earn extra income? Will whatever drove them into financial distress end (again, for example, COVID unemployment). Bankruptcy is a great tool for someone who has a temporary setback that will not happen again — it discharges past debt. But it doesn't help in the long run if the person/business is going to find themselves in the same position before long.
Paul Sheard: Carefully consider the pluses and minuses. The big plus of filing for personal bankruptcy is that it helps remove the weight of debt and allow the reset button to be pressed. The negatives include the immediate loss of your business and assets and personal and family disruption, but the longer-term consequences of declaring bankruptcy for access to credit and damage to reputation need to be considered and factored in.
Chester S. Spatt: One specific point that is worth highlighting is that retirement assets are often not part of the bankruptcy estate and typically cannot be taken by creditors (with some exceptions), so preserving and enhancing these assets may be particularly useful. However, again, I would stress the importance of getting good legal advice about this in the context of one's situation, as with other issues involving bankruptcy.
Karen Gordon Mills: Understandably, many small business owners may be hesitant to file for bankruptcy due to the stigma and the inevitable hit to their credit. They might not know, however, that the Small Business Reorganization Act (SBRA) went into effect this past February. The SBRA streamlined, simplified, and reduced the cost of filing for Chapter 11 bankruptcy. It aims to help small businesses reorganize their debts without having to shut their doors. Any small business owner considering bankruptcy should familiarize themselves with these new restructuring laws. While they should carefully weigh the pros and cons before jumping into the process, business owners should be aware that filing for bankruptcy does not necessarily spell business death.
Moving Forward Financially
Filing for bankruptcy can be a lifeline for people and businesses facing financial hardships, but it's not a step to take lightly.
"Some people may feel a 'moral aversion' to bankruptcy as if they are cheating society or being dishonest. However, we have bankruptcy protection for very good reasons," says Shawn A. Cole, the John G. McLean Professor of Business Administration at Harvard Business School.
"Individual bankruptcy law, in particular, is designed to help people when they are at a vulnerable time and encourage risk-taking, such as entrepreneurship, vital to economic growth. In practice, firms, lenders and even our current president routinely file for bankruptcy. So I would encourage individuals to rationally examine the benefits and costs of bankruptcy protection, rather than following emotion," says Cole.
Over time, consumers can rebuild their credit and access credit cards, auto loans and even mortgages. Though many consumers facing financial distress may feel their situation is bleak, bankruptcy creates a path for consumers to start over financially.
Methodology
To create the personal and commercial bankruptcy rankings by state, MoneyGeek utilized monthly bankruptcy filing data published by the American Bankruptcy Institute. We calculated the number of bankruptcies filed since March 2020 in each state to measure bankruptcy trends since COVID-19. To adjust for population differences, MoneyGeek utilized U.S. Census data to calculate per capita and per business rates of bankruptcy.
About the Author:
Deb Gordon is author of "The Health Care Consumer's Manifesto (Praeger 2020)," a book about shopping for health care based on consumer research she conducted as a senior fellow in the Harvard Kennedy School's Mossavar-Rahmani Center for Business and Government between 2017 and 2019. Her research and writing have been published in JAMA Network Open, the Harvard Business Review blog, USA Today, RealClear Politics, TheHill and Managed Care Magazine. Deb previously held health care executive roles in health insurance and health care technology services. Deb is an Aspen Institute Health Innovators Fellow and an Eisenhower Fellow, for which she traveled to Australia, New Zealand and Singapore to explore the role of consumers in high-performing health systems. She was a 2011 Boston Business Journal 40-under-40 honoree and a volunteer in MIT's Delta V start-up accelerator, the Fierce Healthcare Innovation Awards and various mentorship programs. She earned a B.A. in bioethics from Brown University and an MBA with distinction from Harvard Business School.