COVID-19 Employment Study:
US Cities Most Impacted by Leisure and Hospitality Job Loss and Recovery
COVID-19 has impacted every sector of the economy, but the leisure and hospitality industry was hit especially hard. Between February 2020 and April 2020, almost half of that sector's jobs disappeared, according to the Bureau of Labor Statistics (BLS). Since April, leisure and hospitality jobs have begun a comeback as states and cities work to reopen.
The leisure and hospitality sector encompasses arts, entertainment, recreation, accommodations and foodservice. This includes sporting events, gambling and dining out. Much of the joy of these industries comes from sharing experiences with others, but COVID-19 changed this joy to fear.
In February, there were 16.9 million leisure and hospitality jobs across the country. By April, there were only 8.6 million jobs in these industries. New information for July 2020 shows improvement, with a total of 12.5 million leisure and hospitality jobs. While many people in these industries are still out of work, almost 4 million leisure and hospitality jobs have returned, accounting for 47% of the total jobs lost since February.
Despite positive data from the BLS, many cities are struggling with a surge of COVID-19 cases in recent weeks. MoneyGeek analyzed recent job data to determine the cities that have been impacted the most by leisure and hospitality job losses as well as the cities that have recovered the most jobs.
Cities That Have Recovered the Most Leisure and Hospitality Jobs
As cities and states have reopened their economies, some leisure and hospitality jobs have come back. To assess the cities that have recovered the most leisure and hospitality jobs, MoneyGeek's data team analyzed 338 metropolitan statistical areas and calculated the increase in jobs from their lowest level — typically in April — to the current month. We then normalized the recovered jobs based on the city population and the size of the leisure and hospitality sector by calculating the recovered jobs as a percent of the total employment.
As an example, by July 2020, Atlantic City, NJ had recovered 17,500 leisure and hospitality jobs from its low in April, which was 65% of the 26,900 leisure and hospitality jobs lost since February 2020. These 17,500 jobs are 15% of total employment, which indicates the magnitude of these jobs relative to the entire Atlantic City job market.
25 Top Cities That Have Recovered Leisure and Hospitality Jobs
Top Cities Where Hospitality Job Losses Hurt the Most
As COVID-19 shut down events and travel, the jobs in cities highly reliant on the tourism economy dropped off significantly. MoneyGeek compiled the number of leisure and hospitality jobs lost for each of the 338 metropolitan statistical areas since February 2020. To select the top cities, we calculated the lost jobs as a percent of the total employment in the city to assess where hospitality job losses hurt the most. For example, as of July 2020, Kahului, HI (the Metropolitan Statistical Area covering Maui, Lanai, and Molokai) had lost 66% of its leisure and hospitality jobs, which translates to a 20% decrease in total jobs.
25 Cities Hardest Hit by Leisure and Hospitality Job Losses
Cities With the Largest Number of Leisure and Hospitality Jobs Lost
While the table above shows the impact of leisure and hospitality job losses on the hardest-hit cities, we also reviewed the cities that lost the largest number of leisure and hospitality jobs. The table below ranks the cities hit hardest by job losses overall in relation to the rest of the nation. These larger metro areas account for 1.9 million leisure and hospitality job losses in July.
25 Cities With the Most Leisure and Hospitality Job Losses
An Industry Hit Hard and Potentially Slow to Recover
Leisure and hospitality jobs shrunk in half during the first two months of the coronavirus pandemic in the United States. Unfortunately, it may also be the slowest sector to recover, with limits on crowd sizes expected for months to come.
Jobs in the leisure and hospitality sector and related industries are vital to the economy of many American cities. Losses in this sector show a significant impact on the overall unemployment rate and have a ripple effect on other sectors. Large metropolitan areas with a reliance on tourists, travel and gambling are among the hardest hit cities by COVID-19.
There are resources available for workers who have lost their jobs or had their wages cut. As the nation looks for signs of economic recovery, the landscape of the leisure and hospitality industry has changed. While patrons and workers alike look forward to cheering, celebrating and dining out with friends and family again, many businesses are exploring new models and ways to connect people from a distance. From curbside dining and virtual concerts to the return of the drive-in movie experience, business owners and employees are looking for opportunities to pivot and provide safe entertainment and maintain jobs.
Expert Insight on Leisure and Hospitality Job Losses
What advice would you give to laid-off or furloughed leisure and hospitality workers during COVID-19?
Christopher Muller:
This is such an uncertain time that "expert" advice should be taken lightly. I think most employees are faced with two diverging paths. The first is to wait for the market to return while continuing to seek out government or institutional support in the form of payroll assistance, rent relief or even food and provisions. This path works on the assumption that the professional restaurant or lodging organization they have worked with will survive, and, optimistically, customers will return to those restaurants, hotels, bars and events spaces over the next few weeks or months.
The second is more reliant on innovation, yet prepares employees for the possibility that 25% to 50% of existing hospitality and leisure enterprises will be forced to close over the next 12 months. In this scenario, my advice is for individuals to look for ways to create an "income substitution" path. As in past downturns, when the economy collapses, people look for simple low-barrier-to-entry work, including catering and localized, possibly quasi-legal, foodservice options. Professional chefs and servers are already seeking ways to do home meal preparation and catering, start food carts or food trucks or create specialty menu items for delivery or online direct sales.
Dr. Nada Eissa:
The onset of the pandemic devastated leisure and hospitality jobs, and its resurgence is halting what looked to be a nascent resurgence. Also, the provisions in the CARES Act that protected jobs are set to expire, and employers are already announcing new layoffs.
Regardless of the policy environment, we are unlikely to see a return of the industry for some time. Waiting is not an option, and employees should be open to doing something different. The next job may be in a different aspect of the industry or an entirely different industry altogether. To find that next job, workers need to keep building skills. It's easier now than ever to access resources online, whether through online education portals or community colleges.
Lee Speronis:
Furloughed workers should stay in contact with their current employers while actively searching for new opportunities. As employers reopen, more job opportunities will become available. People with experience will be needed immediately. If you have a strong skill set and are familiar with an organization and their needs, you may find that you get placed in a position with increased levels of responsibility than before the furlough occurred. The needs of the marketplace will determine the available opportunities.
Dr. Larry Barton:
Unless you can sustain your lifestyle for three months, begin to seek a position outside of the industry now. We are all at the mercy of a public health crisis that will have more twists and turns, including openings and mandated closings and owners and operators who may declare Chapter 11 bankruptcy. There are many variables beyond your control, so thinking of your own best interest should be job one.
Yes, the industry is incredibly rewarding in so many ways, but the basement of the house, so to speak, has a major leak, and there's no skilled engineer who can predict when and how there will be a permanent fix. You can always return home, but in the meantime, pursue a Plan B, and do so in an industry less exposed to travelers.
J. Bruce Tracey:
Because many people were furloughed in ways that were probably not the most effective way to furlough people, they probably have a bad taste in their mouth about the process, in which case, some of those folks are probably not going to go back to the firm. Those firms that did it well may have an easier time recalling those employees.
Companies are dealing with an unemployment insurance issue. Because some furloughed employees are receiving adequate unemployment checks to get by without working, there are a few folks out there that are still sitting on the sidelines. So, the firms that have done a good job in managing that process may have a less difficult time bringing workers back.
The roundtable that I just finished was with a bunch of CEOs from the industry, and many of them are from very large companies and big brands that are having to manage a lot of these issues on a local level. In some areas, they can do it, but in other areas, it's a struggle.
Amrik Singh:
There is a key difference between furloughed and laid-off employees, so the advice to them will be different. Those furloughed are usually on unpaid leave but they may still receive benefits from their employers such as health insurance, which is important to them. My advice is to be patient and communicate with their employers regularly to see if they will be rehired when the economic climate improves. If business improves, they are usually the first ones to get hired back. For those employees who are laid off, the news is certainly not good. They will have to look for another job, perhaps in a different industry, as the hospitality industry is unlikely to recover from this pandemic in the next year. It will take at least two to three years for it to recover. In the meantime, if they can afford to do so, they can learn a new trade or consider upgrading their education. Some may go back to school to earn a new degree, so when they graduate, this crisis should be over by then, and they would be in a position to seek a higher-paying job.
Emily Ma:
The skill sets and experiences accumulated in hospitality sectors are transferable in other sectors, particularly those that emphasize customer services. I would suggest trying to find temporary employment in other sectors that are influenced less. Then wait for the situation to get better and come back again, as hospitality is labor-intensive and needs people to work once the pandemic is over or under control. During this time, trying to enhance one's skill-set by completing some profession-related training or certificates would be a good idea.
Hicham Jaddoud:
We are facing a situation without precedent in our careers. The range and depth of disruption in the hospitality industry are being uncovered daily, if not hourly. However, we also see rapid and significant adaptation from hoteliers in the face of these challenges. During COVID-19, hospitality professionals should seek to expand their skills through online training and certifications. A few institutions shifted to remote learning to bridge the gap during the pandemic, such as the American Hotel & Lodging Educational Institute and eCornell. A few other hospitality professionals are taking advantage of the furlough period to update their company's employee training manuals. Exercising regularly and adopting a healthier lifestyle can add great value too during the pandemic period. Once the hospitality industry bounces back, there will be a substantial need for talents. Only those who can take advantage of this period to expand their knowledge will have a chance to land a great opportunity.
Mehmet Erdem:
Don't let despair take over. Being a hospitality professional means that you have plenty of transferable skills, i.e., sales, ability to work in a team, problem-solving, relationship building and so on. Target job opportunities in other verticals of the service industry until the "new normal" brings back career options you prefer. Note the difference between a job and a career; adopt accordingly until things normalize. If you have not already done so, establish your formal social media presence on job search sites. If your situation allows, consider professional growth opportunities through credible educational institutions, MOOCs, and seminars and workshops offered by local associations. If it is feasible, join local professional associations in your area and keep expanding your network.
Vanja Bogicevic:
The leisure and hospitality industry has a tremendous ability to bounce back after difficulties. Practitioners and analysts have seen these cyclical patterns of "shocks" in tourism and hospitality demand during economic crises, terrorist attacks and natural disasters, but the resiliency of the entire system works toward absorbing the disturbances and returning to the same trends.
Hospitality skills and experience can be put to use in traditionally non-hospitality jobs in industries such as healthcare, senior living, sales and real-estate. It will take at least five years for the industry to bounce back, and the jobs that furloughed or laid-off hospitality employees pursue in the meantime may not be their ideal jobs. However, difficult times make better managers. The COVID-19 crisis can be a time to acquire new skills, focus on the family or nurture the entrepreneurial spirit.
What long-term impacts do you think leisure and hospitality job losses will have on state and local economies?
Christopher Muller:
It has been said that hospitality is the "infrastructure" which holds an economy together, and restaurants and hotels are the beating heart of a community. Studies suggest that there will be a multiple, or ripple, purchasing effect of 2–3 times through the local economy for every dollar spent in a restaurant. Starbucks has said that there is a very thin line of difference between the barista serving and the regular customer savoring a cup of coffee. In many states and regions, the hospitality sector is the single largest employer, usually above 10% of all employees. Where this is not the case, hospitality is often second only to health care. As healing and helping professions, these two industries run very close together, often drawing from the same "emotional service" labor pool.
Without hospitality jobs, every corner of a local economy is negatively impacted. Without meal and room tax support for local governments, social, police and fire services disappear. Without restaurants and hotels, taxi and Uber drivers have no passengers. Without restaurants, local truck farmers and food purveyors have no outlets for their produce or groceries. While this high-impact economic downturn may happen immediately, it may take months, if not years, for a local demand economy to rebound.
Dr. Nada Eissa:
State and local economies will feel the pandemic's brunt for a long time, but some will suffer more than others. Who ends up with the most pain will depend on which changes in consumer and business behavior end up being permanent.
Once we have a vaccine and the economy recovers, personal travel is likely to return. What may permanently change is the extent of business travel. Organizations that have been forced to hold meetings and conferences virtually are rethinking large travel budgets. The resulting impact will vary depending on the location and will be severe in some places. The most recent data shows tremendous variability in job postings across different sites. Relative to January 2020, leisure and hospitality job postings are down 63% in Denver and up 1.4% in Virginia Beach.
Lee Speronis:
The greatest long-term impact will be the reduction in the multiplier effect of the hospitality industry. The dollars will not be moving as rapidly through the tiers of the economy due to consumer insecurity. My biggest fear is that businesses will shutter until next season. Those who close will not be paying taxes. As a result, the tax burden could get shifted to homeowners.
Dr. Larry Barton:
Every economist I've interviewed in the past four months, as well as CFO's within hospitality with whom I work, believe that leisure and hospitality job losses will have a profound, negative impact on local economies for at least two years, not two months. In addition to employees and guests not visiting local gas stations, restaurants and amusements, the tax revenue will be reduced. Many communities have an employment surcharge tied to payroll in addition to taxes levied on rental cars and hotels that are returned to a municipality. Expect budget cuts that will impact those communities for several years.
No sane economist can model these expectations for many months. Still, I am telling community leaders who rely on tourism to expect a decline in these specific revenue sources to the tune of 40% for 2020 alone — and that's probably conservative.
J. Bruce Tracey:
The impact is here. We're already discussing the outlook for how the division of labor is going to be sliced up going forward. In some ways, human resources teams are the tip of the iceberg, and many of them are now doing the same amount of work with 50% fewer individuals. Using technology and learning to work around some of the things that have been part of their roles and responsibilities will help.
That goes for every single job out there — from line cook up to the CEO. A lot of it is multifunctional. So within HR, you're finding more emphasis on factors such as risk management. If you had a separate risk management function, there's a heck of a lot more now being coordinated across those blurred lines. You've got marketing, for example, that is engaged directly with HR to make sure the branding messages you're sending to consumers and your guests are consistent with what is being heard by your employees and prospective employees. These types of coordination efforts are happening.
Amrik Singh:
Among all the sectors of the economy, the hospitality and leisure industry is the most impacted. We are an industry that depends on people going out and spending on the various products and services that our industry offers, such as hotels, restaurants and theme parks. Those on the frontlines of our industry are there to serve these people. When you have job losses from these employees being laid off and the restrictions that keep people home, you have a significant reduction in consumer spending, which generates the tax revenue that state and local economies depend on. This reduction in state and local tax revenue implies budget shortfalls and cuts in the services that they provide to their residents.
Emily Ma:
It will be huge. According to a recent report from the National Restaurant Association (2020), the economic impacts from COVID-19 on America's restaurant sector could reach at least $225 billion, with job losses of 5.5 million. The second-quarter reports of leading hotel brands such as Intercontinental, Marriott, Accor, Hyatt and Hilton also showed significant drops. For instance, Marriott's total revenue has reduced 75% compared to the same quarter in 2019, and Hilton had a net loss of $432 million.
Hicham Jaddoud:
The COVID-19 virus pandemic has already caused widespread and catastrophic disruptions to state and local economies. The hospitality industry has a huge economic and social impact on state and local communities. It generates substantial direct and indirect revenues for the communities where it conducts business. Directly, is when consumers spend money to receive value in hotels, food and beverage and entertainment. Indirectly, it is when these businesses purchase goods and services from other suppliers and retailers. In addition, by providing employment and contributing to the improvement of local infrastructure, the hospitality industry is one of the main drivers in the growth of local societies. These improvements lead to an enhancement in living standards and a decrease in crime rates in communities where it does business.
Conceivably, the most noticeable impact of hospitality and tourism operations is the creation of employment and the tax revenues generated for the city and state (occupancy tax and sales tax). With the pandemic, employment opportunities and tax revenues have been substantially reduced or cut. This critical situation may put local communities behind, financially, and increase unemployment and welfare receivers.
Mehmet Erdem:
The service sector, including leisure and hospitality, does not operate in a vacuum. Thus, the job losses will have a domino effect. The severity of long-term adverse impacts will depend on how diversified state and local economies are.
Vanja Bogicevic:
This is difficult to predict without looking into the specific drivers of leisure and hospitality employment, the makeup of hospitality sectors, contribution of tourism and hospitality to the local economy or availability of alternative employment. We may see a population of former hospitality employees relocating across counties and states to those locations that offer more alternative employment options or are simply perceived as more affordable. International employees on non-immigrant visas may be the first to leave.
Economies that depend on business travel and events are taking a significant toll because of remote work, social distancing and uncertainty that business travel will ever recover entirely. For some destinations, unfortunately, the pre-COVID phase may have been the maturity stage in their lifecycle and they may not recover from this crisis. However, others, such as state parks and coastal towns, can benefit from the increased demand from local leisure tourists and this can boost the local economy.
What kind of employment or industry shifts do you foresee as a result of hospitality job losses?
Christopher Muller:
For decades, the hospitality industry has balanced a low-cost labor force with a high capital investment cost. Unlike other sectors, productivity increases in hospitality were too expensive to fund where labor was plentiful and cheap. But the pandemic has changed the perception of this historical balance. For several logical reasons, labor has become more expensive, and capital, often in the form of the declining cost for robotics and artificial intelligence (smart technology), has changed the conversation. Machine learning systems can be applied to the restaurant drive-through, online ordering and web-based hotel reservation processes. Robotics has entered the kitchen on cooking lines and hotel housekeeping functions, and drones may be joining long-haul trucking for home delivery applications.
This all means that hospitality jobs' historical linear growth for more than five decades could be ending as new models emerge for restaurants, hotels, and even travel options. People will still purchase food prepared for them somewhere else or travel to distant places, but they might not interact with a human being when they do so.
Lee Speronis:
The larger companies, especially cash-rich companies, won't resist buying smaller independents at greatly reduced prices, thus reducing competitiveness in the marketplace.
Dr. Larry Barton:
Smart hospitality operators are already testing self-check-in processes by taking the kiosks that have been in place for years at major chains and applying them at smaller properties. Over time, room attendants will likely move to contracted roles and be paid by the number of rooms they clean. The shift model has to be adjusted for the next few years, as the ebb and flow of occupancy cause continued havoc for operators.
Food and beverage personnel, especially bartenders, are often ignored and yet highly exposed to uncertainty because variable tips are, essentially, their sole source of income. Some work at two properties on different shifts. Expect fewer servers in all food and beverage environments, demands for higher base pay to offset the loss in tips and many people moving out of establishments that lack high traffic.
J. Bruce Tracey:
That's a good one. Company oversight will shift. For example, managers need to ask, "How much real estate do I need to manage my firm's operation?" Does Hilton need all that real estate that they've got there in McLean, Virginia? A lot of those jobs are going to be work-from-home jobs. So guess what? Those administrative costs that you had in the past aren't needed now or in the future.
Then you're going to see a different emphasis on issues such as the safety sanitation process, including how it's going to evolve and how to make it more of a priority. There's not only going to be compliance requirements, but you're now making brand statements and brand promises that have to be evaluated and monitored. When people deliver the goods, they're going to have to be incentivized for that. So it'll change a little bit in terms of the operational oversight and the reward system to realign the things that are important in this landscape compared to what we've seen in the past.
Another topic right now addresses diversity and inclusion. We're finally seeing this be put in the forefront. I taught HR in a university setting for almost 30 years, and we're still back in the Dark Ages as far as I'm concerned. Sure, there are many good examples of companies that take it seriously, but by and large, we have a long way to go.
If you look at the people at the top of organizations, they look a lot like me, and not as they should. There's a real call to action for diversity inclusion to be at the forefront of everybody's thinking.
We know COVID-19 is changing the landscape of how work gets done. The business drivers will dictate how many bodies we need versus what technology can do. We must also think differently about how we look going forward and how much that reflects the people we employ and the customers we do business with.
Amrik Singh:
As I mentioned, it will take at least two to three years for the hospitality industry to recover from this crisis. Even when we recover, it is not going back to what it was before. There will be a new normal. Some jobs will come back because we are a people business, and we need employees to serve others. However, there will be greater utilization of technology in the industry to improve the efficiency and effectiveness of how we deliver our products and services. Employers will require some employees to work from home. Some employers will make greater use of part-time employees and rely on outsourcing some services to cut down costs. There will be an industry shift towards a greater focus on safety, security and health of guests. The industry will shrink as a result of the crisis because businesses, especially restaurants, will cease to exist from financial distress. Those with deep pockets will be able to ride through the crisis and survive.
Emily Ma:
Given the significant drop in domestic and international travel, hotels are experiencing historical low occupancies. On the other hand, the fixed operating cost of hotels is high. To survive, many hotel groups have announced a reduction in labor plans. Until the pandemic is under control or an effective vaccine has been developed, the industry's employment opportunities would be rare. We have seen a hiring freeze implemented immediately after major hotel brands have announced the national emergency.
Hicham Jaddoud:
It depends on the organizational level. Practically, we have seen a few hospitality executives shifting to either the management and financial consulting sector or senior living management. Others have been teaching hospitality courses online. From an entry-level standpoint, employees have shifted to either restaurants that kept providing to-go options, retail or home care. Regardless of the position, to be successful in the hospitality industry, you need to demonstrate commitment, passion and integrity. These skills are easily transferable to other industries.
Mehmet Erdem:
There is a silver lining with almost every disaster. The aftermath of the Great Recession witnessed growth in hospitality innovation and a stronger embracing of technology. We should expect to see a healthier hospitality and leisure economy with a stronger foundation for career paths.
Vanja Bogicevic:
Interestingly, I am working on a research-in-progress (an unpublished work) regarding the behavior of hospitality employees during the COVID-19 crisis. At the time of our data collection in May 2020, more than two-thirds of hospitality employees intended to remain working in the hospitality industry. Other interesting job shifts mentioned were towards retail and professional and technical services.
In some states, restaurants, bars and other service-related establishments have reopened and then closed again. What are the long and short-term implications of these shifts for business owners, workers and local economies?
Christopher Muller:
Back when the pandemic was just beginning, customer-facing industries, especially restaurants, hotels, cruise lines, bars and event spaces, were told to be prepared because they were only going to be able to "open well once…" Employees are really "internal" customers who expect even more from the leadership of an organization.
After that moment, the consumer would be very unforgiving when an open/close/open cycle was repeated. A lack of trust in the safety of the establishment, even if all precautions are taken, is something nearly impossible to rebuild quickly. One important characteristic of leadership is laying out a clear vision for a better future. A promise of safety overcomes the fear of the unknown, and consumer trust is easily lost when that promise is broken.
Add to that the enormous costs in raw product purchasing, staff training and targeted marketing for a hospitality business to go from cold to hot. This transition from empty to full, from quiet to noisy, not just once but multiple times means the impact on a business can be devastating. Few business owners keep enough cash to weather one storm, much less two or maybe three, to keep from failing.
Dr. Nada Eissa:
The new reopenings and closures are incredibly disruptive and costly to people's lives and businesses. I think of it like the energy you consume when you turn lights on and off. At some point, you worry the cost — in time and money — of opening and closing will push some just to close their doors permanently, taking with them the jobs, income and contributions to the tax base. I've argued that the reopenings and closings in several places represent unforced errors by policymakers, who refused to enforce public health experts' guidelines as they reopened.
Think about the message that sends to someone interested in opening a business or investing in a local market.
Lee Speronis:
Spacing requirements in service-related establishments limit seating capacities. You can only turn tables so many times in a shift. Bar stools that are six feet apart greatly reduce your profit centers. The number of items on a menu will be greatly reduced, choices will be limited and those with food allergies will find it very difficult to dine out.
Dr. Larry Barton:
I have worked with two major hotel chains this month to help them retrain employees to adapt to "flex roles" to continue to have a steady income and be adaptive to moving from department to department. At first, we witnessed pushback, a few resignations and general dissent. Those who stayed with it — we're about a month into this — are now loving the variety of duties they are assigned because they are also receiving free cross-training on reservation and night auditing, food and beverage logistics, security and even environmental, health and safety management.
Some very incredible workers and managers just love the industry and are committed to "making it work" because they can't imagine working in retail or elsewhere.
J. Bruce Tracey:
Many in the industry have decided that they need to be as adaptive as they possibly can. So, they're coming up with different concepts and the notion of cloud kitchens, for example. If you've got smart, motivated people, there are good examples of companies that can change how they do business to maintain and even grow revenue streams.
There's opportunity out there and markets where you're seeing good weekend business. Weekdays are dead, but there is some additional demand, and that's helping. But when the governors are looking at what's going on, with some calling the shots on whether or not a state will implement safety measures, it depends on the public and how well they're going to adhere to the kinds of requirements that will address the pandemic.
Amrik Singh:
Unfortunately, restaurants and bars in some states have had to open, close and reopen again. The longer the restaurants and bars are closed, the worse off the industry is. Owners have to pay rent and other occupancy costs even when they are closed. If there are no customers, there is no income, but rent still has to be paid, and employees will be laid off. Restaurants cannot survive the longer they are closed. In the short term, the 50% capacity reduction mandated in some states and reliance on takeout food may work for fast-food restaurants in the short term but not for sit-down restaurants over the long term. The longer this crisis drags on, the worse off restaurants are, and many will fail and cease to exist. We already see a number of restaurants close, which only adds to the number of unemployed. The public has a role to play in this crisis, that is, heeding state and local health experts' advice, so the decision can be made to reopen restaurants and bars. Failure to do so will only make matters worse for owners, workers, and the local economies.
Emily Ma:
The business environment is no longer the same. Owners of restaurants really need to put the health of customers and employees as a priority, implement much stricter hygiene and sanitation procedures and provide protective gears. Building on that, restaurant operators need to be creative in redesigning the dining room layout, facilities and table settings. Restaurants would need to rely on takeout orders a lot more than pre-pandemic, and they should redesign workflows to make sure food is prepared and delivered efficiently and with good presentations.
Hicham Jaddoud:
As we all know, the industry is currently swinging between hope and fear. The pandemic has already impacted the local economies with lost tax revenues, high unemployment and low consumerism. The food industry is trying to restore consumer confidence by showing how clean and safe their establishments are. These shifts hurt the economy even more and will delay the industry re-bounce we are all desperately waiting for.
Mehmet Erdem:
Uncertainty is never good for business owners or employees. In the short term, the hospitality and leisure industry may lose some talent to other industries. I recall that in the aftermath of Hurricane Katrina, some of my top students left the industry for good and established strong careers in non-hospitality sectors. In the long term, I hope that we can set up career paths for hospitality employees that offer stronger job security with a clear roadmap for vertical movement if desired.
Vanja Bogicevic:
Restaurant and bar owners have come up with creative solutions such as delivery, care kits, retail options and design solutions that adhere to social distancing to serve local communities and persevere.
However, they can cut on variable costs only so much because they still need to cover fixed costs of rent or mortgages, taxes, licenses and similar. The survival of these places will depend on the operating capital and the ability to renegotiate loans and rents.
We can expect to see some changes in standards and operating procedures, similar to those that had happened in the airline industry post 9/11.
Hospitality job losses, the closure of businesses and plunges in tourism and hospitality offerings have both social and economic implications. The hospitality industry has boosted the revival of city centers and urban developments nationwide. If local restaurants and other service businesses close, work shifts partially or completely remotely, the remaining offices and urban residents may leave for the suburbs permanently.
We can also expect that financial institutions would become less interested in giving loans to independent hospitality business owners and new concepts.
Methodology
The MoneyGeek data analysis team gathered data of industries by metropolitan statistical area (MSA) published by the Bureau of Labor Statistics to generate it's listings.
To determine the most recovered cities the team reviewed 338 MSAs with leisure and hospitality job data and selected cities. For each city we calculated the lowest leisure and hospitality employment number since February 2020 versus February's employment levels to calculate the total lost jobs due to coronavirus. The amount of recovered jobs is calculated as the difference between the current month and the lowest employment month. An MSA with zero jobs recovered indicates that the current month is their lowest month.
The final list of most recovered cities was determined based on the MSAs that had over 30 thousand leisure and hospitality jobs in February 2020 and then ordered based on the amount of recovered jobs divided by the total employment for the MSA in all sectors in February 2020. This calculation normalizes for the size of the city and for the proportion of leisure and hospitality jobs in that city's economy.
To determine the cities hurt the most by leisure and hospitality losses, the number of jobs lost between the current month and February 2020 was calculated. This number was divided by the total employment for the city in February 2020 to quantify the impact of these lost jobs on the overall employment for the city.

About the Author
---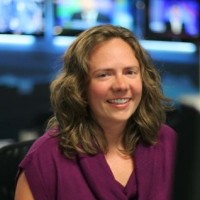 ---