Job Opportunities and Salary Potential to College Degrees and Certification
Teaching Careers
Last Updated: 11/24/2022
Advertising & Editorial Disclosure
Whether instructing preschoolers in their ABC's, teaching history to middle schoolers, or writing college recommendation letters for graduating seniors, today's educators hold the key to unlocking potential in our future leaders, artists, businesspeople, scientists, and even the next generation of teachers. If you're contemplating this career, there are many factors to consider, including who and where to teach, educational and licensing requirements, and salary. Get more information on teaching careers today so you can start making a difference tomorrow.
Career Opportunities in Teaching
As many as ninety eight percent of educators believe being a teacher is more than just a profession, with the top reasons cited for joining the field including making a difference in children's lives, sharing a love of learning and teaching, helping students reach their full potential, and being part of "aha" moments.
Aside from the gratification that comes from instilling knowledge, it's also a fulfilling and stable career path. According to the Bureau of Labor Statistics, kindergarten and elementary school teachers, middle school teachers, and high school teachers can all expect to see at least a three percent increase in jobs between 2018 and 2028. These teachers also have opportunities for advancement into higher pay categories or leadership roles. Below are more details on potential career paths for teachers.
Entry-Level Careers
PRESCHOOL TEACHER
Over the past few decades, the value of early childhood education has become widely apparent. The intellectual, social, and physical development that takes place during this time can be linked to both cognitive maturation and future academic success. Preschool teachers work to prepare students - usually ages 3-5 - for kindergarten by exposing them to ideas and concepts they'll see again in future classes. These teachers also help students learn how to function in a classroom setting while also targeting language, motor, and social skills through various activities.

JOB OUTLOOK (2018 TO 2028): 7%

MINIMUM EDUCATION REQUIREMENTS:
Some employers, such as childcare centers, may only require a high school diploma and certification in early childhood education, while other employers may require at least an associate degree in early childhood education, child development, or a related field
ELEMENTARY SCHOOL TEACHER
These teachers work closely with students across core academic disciplines to lay the foundation for future academic success. In this setting, teachers are responsible for nearly all facets of a school's curriculum, from math to reading and arts and physical education. This allows teachers to play a lasting and personal role in their students' development.

JOB OUTLOOK (2018 TO 2028): 3%

MINIMUM EDUCATION REQUIREMENTS:
Bachelor's degree in elementary education, with some schools or districts mandating specialization in a particular area such as math, science, or English
MIDDLE SCHOOL TEACHER
Middle school teachers build largely upon what was taught in elementary school. Possibly one of the most significant changes from elementary education is that teachers are mostly specialized, teaching one subject rather than the near entirety of the curricula. One specific hurdle for the middle school teacher is learning how to manage the physical and emotional changes students will inevitably experience. Handling these changes within an academic context may make for an especially challenging, but all the more rewarding career.

JOB OUTLOOK (2018 TO 2028): 3%

MINIMUM EDUCATION REQUIREMENTS:
A bachelor's degree in teaching or education, with emphasis in a particular academic area. Certification is also typically required for these roles.
HIGH SCHOOL TEACHER
The four years of high school bring to fruition all the foundational work, culminating in a diploma that can go towards further education or the professional workforce. Apart from teaching their specialized area of study, high school educators play an important role in offering young adults guidance. Whether advising on college choices, career plans, or even the challenges that arise when grappling with the transition to adulthood, the opportunity to make a lasting impact on students during these formative years is substantial.

JOB OUTLOOK (2018 TO 2028): 4%

MINIMUM EDUCATION REQUIREMENTS:
At least a bachelor's degree in teaching, education, or secondary education, with emphasis in a particular academic area. Some states may require a master's degree in addition to a teaching certification.
Mid to Senior-Level Careers
SPECIAL EDUCATION TEACHER
Elementary, middle, and high schools all provide special education for students with physical, intellectual, and emotional disabilities. Teaching within special education is particularly notable because of the personal dedication the teacher has to the student. Rather than planning one lesson for an entire class, many times these teachers must create individual education plans for each student's specific needs. Details of a student's education plan can vary considerably - math and reading could be the focus for one student while speech and communication is prioritized for another.

JOB OUTLOOK (2018 TO 2028): 3%

MINIMUM EDUCATION REQUIREMENTS:
A bachelor's degree in special education and certification is required, though it is common for schools to require a master's degree in special education
GUIDANCE COUNSELOR
From the burgeoning self-discovery of middle school to the college admission anxieties of high school, guidance counselors have the opportunity to help young adults through exciting, yet stressful, times. Counselors work to address the personal and interpersonal distractions that take away from a school's academic mission. They also offer guidance in making decisions regarding college, careers, or choosing classes that will look best on a transcript. This career consistently requires a master's degree along with state certification.

JOB OUTLOOK (2018 TO 2028): 8%

MINIMUM EDUCATION REQUIREMENTS:
A master's degree in school counseling or a related field. Most states also require a state-issued credential
Related Occupations
TEACHER ASSISTANTS
JOB OUTLOOK (2018 TO 2028): 4%

MEDIAN ANNUAL SALARY: $26,970

EDUCATION AND TRAINING:
Associate degree in teaching or passage of a state or local assessment
ELEMENTARY, MIDDLE, OR HIGH SCHOOL PRINCIPALS
JOB OUTLOOK (2018 TO 2028): 4%

MEDIAN ANNUAL SALARY: $95,310

EDUCATION AND TRAINING:
Master's degree in education administration or leadership; experience as a teacher
INSTRUCTIONAL COORDINATORS
JOB OUTLOOK (2018 TO 2028): 6%

MEDIAN ANNUAL SALARY: $64,450

EDUCATION AND TRAINING:
Master's degree in education or curriculum and instruction; state-issued license; experience as an instructor
PRESCHOOL AND CHILDCARE CENTER DIRECTORS
JOB OUTLOOK (2018 TO 2028): 7%

MEDIAN ANNUAL SALARY: $47,940

EDUCATION AND TRAINING:
Bachelor's degree in early childhood education; nationally recognized credentials
SCHOOL AND CAREER COUNSELORS
JOB OUTLOOK (2018 TO 2028): 8%

MEDIAN ANNUAL SALARY: $56,310

EDUCATION AND TRAINING:
Master's degree in school counseling or a related field; sometimes requires licensure
ADULT LITERACY AND HIGH SCHOOL EQUIVALENCY DIPLOMA TEACHERS
JOB OUTLOOK (2018 TO 2028): -10% Sharp decline due to higher high school graduation rate and consequent lower demand for adult education.

MEDIAN ANNUAL SALARY: $53,630

EDUCATION AND TRAINING:
Bachelor's or master's degree and prior teaching experience; English as a Second Language certification
Data Source: Bureau of Labor Statistics, 2018
Salary Numbers for Teachers
With careers spanning from teacher's assistants to school district superintendents, the salary range for this field is as varied as the number of roles available. Whether just starting out or a seasoned professional, this table provides an idea of salaries you can expect to make.
Experience can also impact teacher salaries. Those with just a few years of experience earn less, and in some areas less than the national average, but as teachers put in more years in the classroom, salaries increase.
How Experience Affects Teaching Salaries
Experience

Salary

LATE-CAREER

+22%

EXPERIENCED

+5%

NATIONAL AVERAGE

$49,468

MID-CAREER

-3%

ENTRY-LEVEL

-11%
Should You Become a Teacher?
Teaching is not for the faint of heart, and it takes a special person to devote their lives to educating children and youth. While the majority of teachers love their jobs, it's important to ensure you're well suited to the profession before investing time and money. Here are a few questions to think about before embarking on this career.
Required and Preferred Skills
Skills
1
Instruction
Teachers instruct students in how to do something. Whether solving a math equation or analyzing a piece of literature, teachers must be able to convey information in a way that students will understand.
2
Psychology
Whether working with preschoolers or middle school students, teachers are often responsible for 100 or more students each semester, and each classroom will have its own personality. Knowing how to serve different levels of ability, address problem students, work with different personality types, and encourage good behavior are all vital skills for a teacher.
3
Administration
In addition to instructing, teachers must be organized graders and planners while managing hundreds of documents.
4
Communication
Being a clear and confident communicator is important not only in the classroom, but also when speaking to parents about their child's progress or areas where they may need more instruction.
Tools / Technology
1
Photocopiers & Scanners
Printing handouts, quizzes, or exams is a daily activity for teachers.
2
Monitors
Be they computers or televisions, teachers often use these devices to present educational materials to their classes.
3
Interactive blackboard
This technology allows teachers to project screens and add markings, or animate their notes.
4
Presentation software
PowerPoint presentations and Excel spreadsheets of class lists are both vital in teaching.
Degree Paths for Aspiring Teachers
Specific academic and certification requirements may vary from state to state but they usually include these steps:
Earn a bachelor's degree in teaching or education
Complete a teacher preparation program - this could be in conjunction with an undergraduate program or a separate master's in education
Complete a state or national certification
Here are some common degree programs in teaching:
Alternative Teacher Preparation Programs
In most cases, people enter the teaching profession by completing at least an undergraduate degree program such as those discussed above. However, according to findings by the Department of Education's Office of Postsecondary Education, alternative preparation programs are offered in almost every state, through institutions of higher education, nonprofit organizations, state education agencies, and other partnership organizations. These programs are ideal for those who already have a bachelor's degree in a different area and some work experience, such as career changers. In general, these programs focus more on pedagogy. This route allows you to begin an internship or probationary teaching position as long as you progress through the program and earn your initial teaching credential; in other words, can you start teaching almost immediately, provided you meet all program admission requirements. Other program requirements can include mentoring or supervision by a licensed teacher and/or fulfillment of a certain number of teaching hours, depending on the state.
Specializations
Individuals pursuing degrees in education have opportunities to specialize their knowledge at both the undergraduate and graduate levels, although the majority of specialization tracks are concentrated in advanced degree programs. The following list highlights some of the most popular concentrations available.
Other Requirements for Employment
Following the successful completion of a bachelor's degree, nearly every state requires prospective teachers to pass a standardized test to obtain licensure. Each state has its own criteria for certification, which means examination requirements vary from state to state.
Apart from state-specific testing, more than 40 states use the Praxis I and Praxis II exams to evaluate the knowledge of prospective teachers. Praxis I is the more generally used assessment, assessing the basic reading, writing, and mathematical aptitude of the aspiring teacher. The Praxis II test can assess many different subject areas and states differ on the combination of disciplines tested for certification. Depending on the degree program or state, these tests can be used as a prerequisite for full teacher certification or successful passage can simply allow a student to progress into the student-teacher portion of their degree.
Where Teachers Work
It's most common to think about teachers walking the halls of elementary, middle, and high schools, yet the roles available to them expand far wider than these settings. The following list highlights some of the common and not-so-common places a teacher may find employment.
Teaching Job Hunting Resources
According to the last count by the National Center for Education Statistics, of the roughly 3.6 million teachers working in public and private schools, more than 15 percent changed jobs from one school year to the next. Whether already in the field or looking for your first job, the job boards below provide information about countless teaching opportunities throughout the country.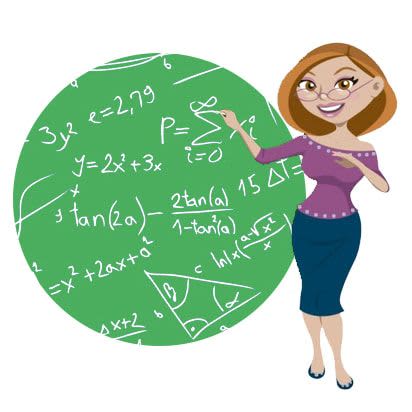 Internships for Aspiring Teachers
Often called the backbone of society, teachers are on the front lines of educating future generations and teaching them both basic and advanced skills. The first day a new teacher steps into their classroom they are responsible for classroom management, lesson planning, establishing rules, grading papers, meeting with parents, and interacting with other educators. Internships help ease student-teachers into these demanding roles and provide a toolbox for addressing the many duties they'll take on when they walk into their first class.
Location: 33 locations throughout the U.S.A.

College students have the opportunity to teach middle school students in underserved areas while learning how to plan lessons, develop effective teaching techniques, and motivate their classrooms.
Location: California and New York

Undergraduate education students serve as mentors to high school students from low-income areas preparing to take the SAT/ACT.
Location: Virginia

VT offers this spring break internship, allowing students who plan on teaching math to spend a few weeks in the local county school system and gain experience.
Location: New Hampshire

Every year this private high school takes applications from juniors, seniors, and graduate students who aspire to teach. Six to eight are chosen for a teaching internship.
Location: New York City

PMP selects 50 college students for an eight-week summer intensive working with minority and socioeconomically disadvantaged students. Those selected also learn about the challenges and triumphs of working in an inner-city classroom.
Professional Associations & Organizations
Professional teacher organizations not only give educators a place to come together to discuss common topics, but they also serve as advocates at the state and federal levels to enact change and progress. Many teachers take advantage of professional development opportunities and annual conferences to sharpen their skill sets. Some of the top teacher groups are highlighted below.
About the Author
---
---