Veterans' Guide to Job Hunting in the Civilian Market
This guide will provide veterans with essential insights to help you navigate the transition to the civilian job market and land a meaningful career.
Advertising & Editorial Disclosure
Last Updated: 8/25/2023
Transitioning to the civilian job market after a military career is a common step for many veterans. As you search for a civilian job, you may have questions about translating military skills on a resume, finding job opportunities for veterans and mastering interviews in an unfamiliar job market. This guide will answer those questions and share some veteran success stories to help you transition to your next meaningful and fulfilling career.
Documents You'll Need for a Job Search
Starting your job search begins with preparation, and a key part of that is having all the necessary documents ready to showcase your skills, experiences and accomplishments to potential employers. Here are the essential documents you should have prepared:
| Document | What It Is | Why It Matters | How to Prepare |
| --- | --- | --- | --- |
| Certifications or Licenses | These are documents that verify you've completed certain training programs or possess specific skills, whether obtained during military service or through additional training. | Certifications or licenses give you an edge in the job market by demonstrating your expertise and commitment to professional development. For veterans, they also serve as proof of specialized military training relevant to civilian roles. | Gather any certifications or licenses you've earned during or after military service. Include relevant ones on your resume and be prepared to discuss them in an interview. |
| | A cover letter accompanies your resume and allows you to express your interest in the job while connecting your military skills and experiences to the job requirements. | A cover letter lets you go beyond your resume's bullet points, highlighting how your military background aligns with the position. | Write a professional cover letter that showcases your military skills and experiences while expressing genuine interest in the job. Proofread carefully before sending. |
| | Your DD-214 is the Certificate of Release or Discharge from Active Duty, verifying your military service and discharge nature. | This document is often necessary for accessing veteran benefits, and employers may request it to confirm your military service and training. | Keep a readily available copy of your DD-214. If lost, request a new one from the National Archives. |
| | References are people who can vouch for your skills, character and work ethic, such as former military colleagues or civilian supervisors. | Strong references can enhance your application, showcasing your abilities in both military and civilian contexts. | Select individuals familiar with your work and who can speak positively about your skills and experiences. Inform them when applying for jobs to be prepared for potential inquiries. |
| | A resume summarizes your skills, experiences and accomplishments, providing a means for veterans to translate military experience into civilian terms. | Your resume is often the first impression for employers, highlighting your qualifications and how your military skills can benefit civilian employers. | List your military experiences, education and skills, translating military jargon into civilian language. Tailor your resume for each job application, emphasizing the most relevant skills and experiences. |
| | Transcripts are official records of your educational history, detailing the courses taken and grades received. | Transcripts demonstrate ongoing learning, professional development and the acquisition of new skills or knowledge during or after military service. | Request official transcripts from the schools you've attended. Some employers may require official copies, while others may accept unofficial ones. |
HOW TO ORGANIZE YOUR JOB SEARCH DOCUMENTS
Maintaining your job search documents is a continuous process. Update your resume and cover letter as you gain new skills, experiences or complete new training. Safely storing your documents is equally important. Consider using secure cloud storage services like Google Drive or Dropbox, which allow you to access your documents from anywhere. Always keep backup copies of documents — especially your DD-214, which you'll need to access veteran benefits.
Preparing for the Job Search
Before you start sending out applications, taking a few strategic steps can significantly improve your chances of success. To gear up your job application, begin by researching jobs that align with your military skills and crafting a civilian-friendly resume with tailored cover letters for each application. Here are some steps you may consider when preparing for the job hunt:
1
Browse the Civilian Job Market
The civilian job market can be quite different from the military environment. It's important to understand these differences and how they can impact your job search. For instance, civilian jobs often require a different set of skills and qualifications and the hiring process can be more competitive.
2
Craft a Civilian-Friendly Resume
Your resume is often the first impression you make on a potential employer, so it's important to make it count. Create a resume that effectively communicates your skills and experiences to civilian employers. This includes highlighting transferable skills and tailoring your resume to each job you apply for.
3
Write Tailored Cover Letters
A cover letter is your chance to express your interest in a job and explain why you're a good fit. It's important to write a new cover letter for each job application. Your cover letter should complement your resume, providing additional details about your skills and experiences and explaining how you could contribute to the company.
4
Collect References
Having a list of references who can vouch for the quality of your work is an important part of the job application process. Choose references who know you well and can speak positively about your work. Always inform your references that you will be listing them and that they may be contacted by prospective employers.
Nailing the Civilian Resume for Veterans
Your resume can help you present your skills in a way that resonates with potential employers. To help you craft a compelling civilian resume, consider the following tips:
1
Understanding Job Descriptions
Familiarize yourself with civilian job descriptions, which may use different terminology than you're accustomed to in the military. Take the time to understand the requirements and responsibilities of the job, and look for keywords and phrases that align with your skills and experiences.
2
Translating Military Skills Into Civilian Terms
Start by identifying the transferable skills you gained in the military, such as leadership, teamwork and problem-solving. Then, find ways to present these skills in a way that appeals to civilian employers. For example, instead of saying you "commanded a team of soldiers," you might say you "led a team of professionals in high-pressure situations."
3
Highlighting Transferable Skills
Emphasize transferable skills — abilities that can be applied across various jobs and industries. These may include leadership, problem-solving, communication or teamwork. Provide examples of how you've utilized these skills in your military career.
4
Formatting Your Resume
Ensure your resume is well-formatted for easy readability and a positive impression. Use a professional font, include clear section headings and keep your content concise. Bullet points can be useful for listing skills and experiences.
5
Writing a Powerful Objective or Summary
Craft a concise and tailored objective or summary at the top of your resume. This statement should communicate your career goals and highlight why you're an ideal fit for the specific job you're applying to.
6
Including Relevant Certifications and Training
Don't forget to include any relevant certifications or training you've completed during your military career. This could encompass technical training, leadership courses or specialized skills such as first aid or project management.
7
Review and Edit
Prior to submission, thoroughly review your resume for errors or inconsistencies. Consider seeking input from a trusted friend or mentor who can provide valuable feedback and catch any mistakes you might have missed.
Resume Dos and Don'ts: A Comparison
There are a few common mistakes veterans make when crafting a civilian resume. To help you avoid these pitfalls and create a compelling resume, we'll compare a poorly crafted resume and a well-crafted resume. This comparison will highlight common mistakes and demonstrate how to correct them.
Example: Resume "Don't"
Let's start by examining a resume that falls short. Although this resume includes the candidate's military experience, it fails to effectively communicate the value of that experience in terms that a civilian employer can easily understand and appreciate.
---
JOHN DOE
123 Main St, Anytown, USA johndoe@email.com
OBJECTIVE: Looking for a job
EXPERIENCE: 11B Infantryman, U.S. Army, 2015-2020
Carried out reconnaissance missions
Deployed, neutralized and retrieved both anti-personnel and anti-tank mines
Used night vision equipment to operate, mount/dismount, calibrate and target
EDUCATION:
High School Diploma, Anytown High School, 2015
---
Why

This Resume Is a "Don't"
---
Vague Objective. The objective statement "Looking for a job" is too vague. It doesn't provide any information about the type of job the candidate is seeking or why they would be a good fit.
Use of Military Jargon. The experience section is filled with military jargon and technical terms that civilian employers may not understand. It's important to translate these into civilian-friendly language.
Lack of Transferable Skills. The resume doesn't highlight any transferable skills. While the candidate's military experience is impressive, it's not clear how these skills and experiences would benefit a civilian employer.
---
Example: Resume "Do"
Now, let's take a look at a much-improved version of the same candidate's resume. This example effectively translates the candidate's military experience into civilian terms, clearly showcasing the transferable skills and experiences that make the candidate a strong fit for a civilian job.
---
JOHN DOE
123 Main St, Anytown, USA johndoe@email.com LinkedIn: linkedin.com/in/johndoe
OBJECTIVE: Seeking a challenging role in security management where I can utilize my leadership skills and extensive experience in strategic planning and risk assessment.
EXPERIENCE:
Security Team Leader, U.S. Army, 2015-2020
Led a team of 10 personnel in high-pressure situations, ensuring safety and completing objectives with a 100% success rate.
Conducted risk assessments and developed strategic plans for various operations.
Trained in the use and maintenance of various security equipment and technology.
EDUCATION:
High School Diploma, Anytown High School, 2015
Certified in Risk and Information Systems Control (CRISC)
SKILLS:
Leadership and team management
Strategic planning
Risk assessment
Security equipment and technology
---
Clear Objective. The objective statement clearly outlines the candidate's career goals and how they can contribute to a potential employer
Civilian-Friendly Language. The experience section has been translated into civilian-friendly language. It's clear what the candidate's role was and how their skills can be applied in a civilian context.
Highlighted Transferable Skills. The resume clearly highlights transferable skills such as leadership, strategic planning and risk assessment. These skills are valuable in a variety of civilian jobs.
Relevant Certifications. The candidate has included a relevant certification, which shows a commitment to their career and provides evidence of their skills.
---
Where to Find Job Opportunities for Veterans
Once you've put together your resume, you're ready to find and apply for jobs. There are numerous job search platforms designed specifically for veterans. Below are some sources and tools to help you find the job opportunities that will fit you best.
Create a LinkedIn Profile

Begin by setting up a profile on LinkedIn. Add your resume, a recent picture and a brief description of yourself. Connect with everyone you know and look for networking opportunities. Potential employers may also reach out to you, as they can see your background and resume details on your LinkedIn profile page.

Don't overlook Facebook as a job search tool. Post a request to your personal network, providing some basic details about the type of job you're looking for. You might be surprised by the opportunities that come your way.
Once you have a few leads and have applied for the jobs that fit the career path you are looking for, it's time to prepare for the interview.
Acing the Job Interview for Veterans
Job interviews are a pivotal step in any job search journey. As a veteran, this is your golden opportunity to articulate the unique abilities and skills you developed in the military in a civilian context and leave a strong impression on potential employers. Here are tips and strategies to help nail your interview:
1
Research the Company
Before your interview, take the time to research the company. Understand its mission, values and culture. This will help you answer interview questions more effectively and show your interest and initiative.
2
Prepare for Common Interview Questions
While every interview is different, there are some common questions that you can expect. Practice your responses to these questions, focusing on how your military experience has prepared you for the role.
3
Showcase Your Soft Skills
Veterans possess many soft skills that are highly valued in the civilian workforce, such as leadership, teamwork and problem-solving. Be sure to highlight these skills during your interview.
4
Discuss Salary Expectations
Be prepared to discuss salary expectations. Ensure you know the going rate for that position to be able to negotiate well. Glassdoor, Comparably and other sites can help gauge the typical salary ranges for that exact position. You should be honest about your expectations but also be flexible.
5
Ask Questions
At the end of the interview, you'll likely be given the opportunity to ask questions. This is your chance to show your interest in the role and the company. Prepare some thoughtful questions in advance.
6
Follow Up After the Interview
After the interview, send a thank you note to the interviewer. This is not only a polite gesture but also a way to reaffirm your interest in the role.
7
Dress Appropriately
First impressions matter, and your outfit plays a part in that. Ensure you have an outfit suitable for the position you have applied for. This means a business-level outfit, typically a pair of slacks or skirt, a button-down collared shirt and dress shoes. A tie and/or blazer may be appropriate in more formal settings as well.
MONEYGEEK EXPERT TIP
Former U.S. Airforce mechanic Ryan Guina recommends practicing your interview with a nonmilitary individual to communicate your skills effectively to a civilian hiring manager. This preparation can significantly impact the interview process and help you present your qualifications confidently.
Guina also suggests contacting the HR department for specific job-related projects to show interest and readiness to learn. While you may not have direct knowledge of everything the company seeks, being well-prepared allows you to speak intelligently about the topic and showcase your readiness to learn.
Questions Interviewers Cannot Ask Veterans
According to the U.S. Equal Employment Opportunity Commission, interviewers should refrain from asking specific questions about your military experience, and you are not required to provide this information. If you do and are subsequently not hired, it could potentially lead to a discrimination lawsuit.
If an employer does ask one of these questions, try to tactfully sidestep the question while still addressing the root concern behind it. Below are some sample responses you can use:
INTERVIEW TIPS
Avoid using military acronyms and jargon as they may be unfamiliar to your prospective employer.
Highlight the skills used in various projects you were part of (e.g., problem-solving, technical expertise, teamwork, etc.).
Unless the position requires it, refrain from unnecessary formalities like "sir" or "ma'am" as it may be off-putting to the hiring manager. Treat the interview as a conversation with someone familiar, while showcasing how your experience can benefit their company.
Networking Tips for Veterans
Building a strong professional network can be a game-changer in your civilian job search. Networking can open doors to opportunities that may not be advertised, provide valuable insights about industries and roles and connect you with individuals who can offer advice and support. Here are tips to effectively build and leverage your network.
Leverage Your Existing Connections

Start by reaching out to former military colleagues, friends, family and connections from your educational background. They can offer valuable advice, introduce you to new contacts or inform you of job opportunities.

Look for events specifically designed for veterans, as they provide a supportive environment to connect with people who understand your unique experiences and challenges. Veterans' organizations, professional associations and online platforms like Eventbrite or Meetup often host such events.

Utilize Online Networking Platforms

Platforms like LinkedIn are powerful tools for connecting with professionals, joining relevant groups and discovering job opportunities. Create a professional profile and actively engage with your connections.

Participate in Veterans Networking Groups

Join networking groups designed for veterans, which can provide a supportive community to connect, learn about job opportunities and gain advice on transitioning to civilian employment. Examples include American Corporate Partners, Veterati and the Veterans Job Mission.

Job fairs are ideal for meeting potential employers, learning about opportunities and honing interview skills. Look for fairs dedicated to veterans, as they often feature employers seeking to hire them.
Best Jobs for Veterans
Your military service has equipped you with invaluable experience that makes you a desirable candidate for various careers. If you're considering a transition, there are several fields that particularly stand out for veterans.
Median Annual Salary: $77,250
Accountants are responsible for preparing and examining financial records. They ensure that financial records are accurate, that taxes are paid correctly and on time and assess financial operations to help organizations run efficiently. Veterans with strong attention to detail, integrity and organizational skills may find this role suitable.

Median Annual Salary: $101,000
The military needs to protect its data, and many veterans have skills in data management. As Database Administrators, veterans can configure databases tailored to a company's unique needs.

Computer Information Systems Manager

Median Annual Salary: $159,010
Many military operations take place in cyberspace, giving veterans a tremendous amount of experience in the tech field. As an IT Manager, veterans can coordinate activities related to computers for civilian organizations.

Information Security Analyst

Median Annual Salary: $102,600
Veterans skilled in stopping cyberattacks can be Information Security Analysts. Their data protection skills fit well in civilian cybersecurity.

Median Annual Salary: $66,020
Many soldiers become police officers after their military careers. Firearm experience is unique to the military, making veterans great candidates for law enforcement roles.

Median Annual Salary: $103,646
Operations managers set rules, streamline processes, handle admin duties, watch over daily tasks and take on some HR responsibilities. Veterans' strategic and leadership skills can be a great fit for this job.
Expert Insight on Job Hunting
The transition from military service to a civilian career can be a significant shift. To help veterans navigate this journey, MoneyGeek has compiled expert advice on various aspects of the job-hunting process.
What was your job in the military? How did you decide what kind of jobs you wanted to apply for in the civilian world?

How did you phrase or explain your military experience on your resume?

Did you do any special preparation for your interview? If so, what?

What kind of advice would you give to veterans who are transitioning to a new post-military career?

What are the most common challenges veterans face when starting a business, and how can these be addressed?

How important is networking for veterans who are starting a business, and what are some effective strategies for building a strong network?

How can veterans leverage their military experience and skills to create a successful business?

What advice would you give to veterans who are interested in starting a business but are unsure where to begin?
Ryan Guina
Founder, The Military Wallet
Erick Chang, Ph.D.
Associate Professor of Management at Arkansas State University
Frequently Asked Questions About Job Hunting for Veterans
In this section, we've compiled some of the most frequently asked questions by veterans during their job search, along with answers to help you navigate your career transition more smoothly.
Employment Resources
Consult these resources to help you continue your research on your transfer to the civilian job world.
Veteran-Specific Financial Resources
Transition to civilian life from the military doesn't stop with employment. If you're interested in attending college, purchasing a home or starting your own business, the financial resources below can help you get started.
Financial Support and Resources
The guide covers a wide range of topics, including financial fundamentals for managing personal finances, challenges veterans face that can impact financial health and various veteran benefits and financial support options.
Purchase a Home
Take advantage of the unique financial benefits for veterans looking to purchase a home. With a VA home loan, you can purchase with no down payment or minimum credit score, 100 percent cash out refinance and more. Talk to a qualified VA home loan lender to learn more about your options.
Start a Business
If you're interested in starting a business, there are various types of veteran business loans that can help make your dream a reality. Explore your loan and grant options to help you craft your financial plan.
Complete a Degree Program
Veterans have a variety of academic benefits that make completing a degree an affordable option. Learn more about what financial aid, scholarships and tuition options are available to help you pay for college.
Life Insurance and Taxes
While there are veteran life insurance programs automatically provided by the U.S government's Veteran Affairs (VA) Department, you may benefit from purchasing additional coverage for you and your beneficiaries. Additionally, as a veteran, you have access to tax benefits mostly unavailable to other civilians. Learn more about the tax breaks and benefits available to you.
About Nathan Paulus
---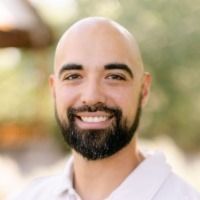 ---