Developing Soft and Hard Skills for Career Growth and Higher Pay
Advertising & Editorial Disclosure
Last Updated: 5/18/2023
Having the right blend of soft and hard skills is necessary for the workplace. Soft skills refer to non-technical interpersonal skills, while hard skills are technical and showcase proficiencies and the ability to use certain tools or technologies. By developing your soft and hard skills, you can stand out among your peers, transition into new roles, obtain a higher salary and improve your overall capabilities. Learn the most in-demand skills employees look for, how to develop the right skills and showcase them in job recruitment.
What Are Soft Skills?
Soft skills, sometimes called people or workplace skills, are typically general characteristics a person develops through life experiences. These interpersonal skills determine whether an individual fits the company culture and can collaborate effectively with the rest of the team.
Soft skills demonstrate your workplace personality and behavior. Below are some of the most common types of soft skills.
Leadership
Communication
Teamwork
Emotional intelligence
Problem-solving
Resourcefulness
Time management
Flexibility and adaptability
Organization
Critical thinking
Creativity
Openness to learning/criticism and open-mindedness
Professionalism
Integrity
Decision-making
Conflict management
---
What Are Hard Skills?
Hard skills, also known as technical skills, are measurable abilities. They're specific to a job. Employers use hard skills to determine a person's suitability for a particular position. Technical skills show that a candidate has the practical know-how to accomplish tasks relevant to the job. A person develops hard skills through education or hands-on experience.
Hard skills are proof of what you can do. Here are some examples.
Language skills
Design, including graphic or user interface design
Computer technology or programming
Trade skills
Microsoft Office
Marketing, including affiliate and SEO
Certifications, licenses and degrees
Equipment operation
Writing, proofreading and editing
Financial management
Teaching
Medical proficiency
Business analysis
Content development
Statistical analysis
---
The Differences Between Soft Skills and Hard Skills
Differentiating soft and hard skills is not as complicated as it seems. Generally, you can identify them by how they're acquired and applied. Soft skills are relevant to personality traits. They're naturally developed and more universal. Hard skills are technical and learned through education, training or hands-on experience. They're often job-specific.
Soft Skills
Transferable
Based on reacting to surroundings
Social skills and behaviors
Tend to be interpersonal
Naturally developed
Hard Skills
Concrete and measurable
Job-specific
Based on knowledge of tools and techniques
Learned through hands-on experience or education
Evaluated through job-related assignments, portfolios, resumes or role-specific questions
---
Why Is Learning Soft and Hard Skills Essential for Career Success?
Organizations look at hard skills to evaluate candidates' suitability for a job. Soft skills determine if the candidate fits the workplace culture and can effectively interact with other team members. Although hard skills help you qualify for a job, soft skills are necessary for career success. Developing the right blend of soft and hard skills can also help individuals who are restarting their careers or are searching for a job.
The Importance of Soft Skills in the Workplace
Whether you're trying to build your career or seeking a higher salary, having soft skills is a must as it helps you solve problems, build relationships and facilitate growth. According to America Succeeds, employers seek soft skills 3.8 times more frequently than the top five hard skills.
Build connections and maintain relationships

Soft skills can be used to develop positive professional associations in the workplace with business partners and clients.

Ensure a healthy workspace

Collaboration is crucial in maintaining a healthy workspace. Soft skills can ensure cohesiveness and a good team dynamic.

Soft skills can reflect your attitude and behavior in the workplace. It can show employers your leadership capabilities and willingness to improve.

You can use your soft skills to reflect on your work and determine which areas need improvement.

Communication is important when working with others. You must be able to articulate your message well to avoid misunderstandings.
The Importance of Hard Skills in the Workplace
Hard skills showcase your practical know-how. They define your technical expertise and show employers you can do the job.
Showcase technical proficiency

Hard skills show an employer what you're good at and the technical abilities you're trained to do.

Specify areas of expertise

Employers use hard skills to define the expertise necessary to perform a specific task or job. These skills showcase your knowledge.

You can use your hard skills to build your reputation and credibility in your industry. They can help differentiate you from your peers.
HOW TO BECOME A WELL-ROUNDED CANDIDATE
Both soft and hard skills are critical for career growth. Use your hard skills to complete your tasks and soft skills for collaborations.
It's also important to show that you're willing to improve. Look for ways to learn new skills or develop existing ones. You can participate in training, enroll in courses or pursue certifications for hard skills. Since soft skills are harder to measure, being open to feedback and accepting criticism may help. You can also learn new methods to develop your soft skills through worthwhile courses like communication, leadership and time management.
Most In-Demand Skills for 2023
The most in-demand skills typically vary across organizations. There are specific skills that many employers seek. As a job seeker or employee, you may want to consider learning these skills to help you stand out among your peers. HR practitioners may also use these lists when looking for the right employees.
The Most Valued Soft Skills by Employers
The most essential competencies companies usually look for in employees include soft skills that show their readiness to perform their tasks. According to the Department of Labor, these include networking, enthusiasm, professionalism, communication skills, teamwork, problem-solving and critical thinking.
| Soft Skill | Why You Need It |
| --- | --- |
| Networking | Connecting with others allows you to find new opportunities. Strong relationships with workmates and clients can also help you move up in your company. |
| Enthusiasm | Enthusiasm shows employers that you have initiative. Job seekers can show enthusiasm by asking questions and staying engaged during the interview. Employees can demonstrate enthusiasm by taking on challenges and performing relevant and necessary tasks without being asked. |
| Professionalism | Work ethic is important in the workplace. Job seekers can show professionalism by researching the company and job responsibilities. Employers can demonstrate it by respecting colleagues, finishing tasks on time, dressing appropriately and being punctual. |
| Communication Skills | Effective communication prevents misunderstandings and conflicts. It's important to be able to share your ideas and respond to concerns clearly. |
| Teamwork | As a team member, you need to learn how to collaborate effectively with your workmates. Teamwork is also more than how you interact with others. It also means knowing how to avoid unnecessary conflict that may hinder the completion of a task. |
| Problem-Solving and Critical Thinking | The ability to use data and facts in solving problems can help an employee determine the most efficient way to accomplish a goal. It can also limit the adverse effects of an issue. |
The Most Valued Hard Skills by Employers
The most in-demand hard skills are those relevant to technical roles, usually in the technology sector. LinkedIn analyzed employers' most sought-after skills. Based on these, the company created a list of the most desired hard skills in 2023.
| Hard Skill | Why You Need It |
| --- | --- |
| Software Development | As digital transformation continues, software development skills are needed. Many companies look for candidates with programming expertise to keep up with the changes in how industries work. |
| Structured Query Language (SQL) | SQL helps understand complex data sets and analyze them to determine the proper steps to take when performing various business actions. |
| Finance | These skills are important to many businesses as they help them adapt to changing market conditions. |
| Python | Python is a computer programming language commonly used because of its compatibility with major operating systems. It can also be used for various purposes, including data science, automation and web development. |
| Java | Java is another popular programming language. It's open-source and platform-independent. It's often used for designing phone and website applications. |
| Data analysis | Businesses gather and analyze data to get insights into key functions. Companies look for candidates with data analytics expertise to help them improve company performance and reduce expenses. |
| JavaScript | JavaScript is another popular programming language. It's commonly used for developing interactive websites or games. |
| Cloud computing | Experts in cloud computing are in high demand because companies use it to deliver different computing services. It helps maintain servers, storage, networks and databases. |
| Operations | These skills refer to the ability to manage resources and navigate processes. Employers prioritize this hard skill because it's necessary to improve company productivity and reduce business costs. |
| Customer Relationship Management (CRM) | Retaining existing customers helps keep a business running. CRM skills help create strong relationships and maintain client loyalty by ensuring the company meets customer expectations. |
Analytical thinking and innovation
Active learning and learning strategies
Complex problem-solving
Critical thinking and analysis
Creativity, originality and initiative
Leadership and social influence
Technology use, monitoring and control
Technology design and programming
Resilience, stress tolerance and flexibility
Reasoning, problem-solving and ideation
Emotional intelligence
Troubleshooting and user experience
Service orientation
Systems analysis and evaluation
Persuasion and negotiation
---
Best Ways to Improve Skills for a Career Boost
Having the right skill set can help you secure your dream job. For many employees, improving soft and hard skills can help sustain professional development and get higher pay. For job seekers, taking extra steps to develop their skills can help them stand out and earn the job they want.
Improving Soft Skills
Accept feedback: The first thing you need to do is determine what soft skills you need to develop or improve. You can consider constructive criticism from colleagues, managers and supervisors.
Create positive relationships: Relationships are important in the workplace. You build positive relationships by engaging in discussions and seeking opportunities to interact with colleagues in different settings. Connecting with people you work with more personally may also help you assess your personality.
Get out of your comfort zone: Taking a chance and being in unfamiliar territory can help you prepare for new responsibilities and show your supervisor that you're willing to learn something new.
Be open to changes: Change is an important aspect of your professional life. Learn to adapt to new environments and be flexible when it comes to solving issues.
Improving Hard Skills
Practice: Since hard skills are more technical, it can be easier to improve them. You can start by joining independent and company-sponsored training. You can also improve your skills with the help of a career mentor.
Get certifications, take online courses or pursue further education: The most effective way to learn new hard skills, especially if they're in a different industry, is through studying.
Check job descriptions: Reviewing what a position requires will give you an idea of what skills you need to have. If you plan to apply for a new job or a higher position, ensure you know the required skills beforehand.
---
Choosing the Right Skills and Upskilling
Upskilling is taking existing skills to the next level. It helps employees increase their value to get hired or promoted. But before you move to upskilling, it's important to identify the right skills based on your career goals and the job description.
1
Set your goals
Think about your career plans. What do you want to accomplish? Is it for a promotion, raise or new job? You can specify the right training, courses or certifications based on these. Creating a timeline can also help you stay on track.
2
Know your strengths and improvement opportunities
Assess yourself and ask for feedback. Determine what you're good at and areas you need to improve. Then, look for learning opportunities like workshops and classes. You can also check with your employer if they offer programs for employees.
3
Highlight skills needed to qualify for the job
Consider including the specific job you wish to get when setting your goals. This way, you have a clearer idea of what skills you need to learn and improve. You can also review job postings in your chosen field to see if certain certifications and experience are necessary.
Showcasing Soft and Hard Skills to Help Land a Job
You need to take specific steps before landing a job. Your resume is the first thing recruiters and employers look at to assess you as a candidate. When you land an interview, employers will often use your resume to ask questions specific to your past experiences. To increase your chances of getting hired, make sure you highlight soft and hard skills relevant to the job.
Highlighting Your Skills for Resume Success
One of the most important documents you need to prepare when looking for a job is your resume. It showcases your experience and skills and gives employers an idea of whether you have the right qualifications.
In most cases, candidates list hard skills to showcase their expertise. However, many fail to include their soft skills.
CREATE A SKILLS SECTION
Your resume should have a skills section. It details all the hard skills that make you a good candidate for the position. It should also include evidence of your soft skills. You should also add examples of instances when your skill helped accomplish your work.
Showing off Skills in a Job Interview
Employers and HR practitioners use job interviews to gauge the abilities and expertise of candidates. Knowing how to show off relevant skills can help you stand out.
1
Share how your skills can benefit the company
Instead of talking about your different skills, it's better to let the hiring manager know how you can use them to become a great asset to the company and a good addition to the team.
2
Use examples
Describe your skills and how you have previously used them to get good results. You can give examples from past jobs.
3
Provide clear answers
Answer questions clearly. Be respectful and professional. For example, if they ask you about difficulties you have encountered in previous roles, you can start by describing the situation, your tasks, how you came up with your decisions and the skills that helped you take action.
Expert Insight on Soft and Hard Skills
Learning how to develop soft and hard skills starts by understanding what they mean and how important they are for career growth. MoneyGeek spoke with industry leaders to provide insights on building soft and hard skills.
How can a job applicant best use or showcase their skills to stand out and increase their marketability?

What are the best resources you recommend to people who want to upskill?

How can you use upskilling for a salary negotiation?
Emily Carlson Goenner
Assistant Professor, Herberger Business School at St. Cloud State University
Adrian Zappala, Ph.D.
Associate Professor and Dean of Graduate Studies at Peirce College 
Marcus Stewart
Associate Professor of Management at Bentley University
Samantha Paustian-Underdahl
Associate Professor of Management at Florida State University and Co-founder of Joyntly Human Capital Labs
Yulonda T. Griffin, Ph.D.
Ph.D. in Philosophy/Human Service Nonprofit Management
Brandon Bramley
Founder of The Salary Negotiator
Elizabeth Clark
Neuropsychobiologist and Career Mentor
Cara Heilmann
Master Executive Career Coach and President of the International Association of Career Coaches
Logan Mallory
Adjunct Professor at the Marriott School of Business and Vice President at Motivosity
Resources for Soft and Hard Skills
There are many ways to learn and develop skills. Finding the right resources and tools can help you get started.
About Nathan Paulus
---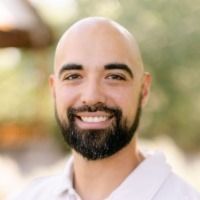 ---