Career and Salary Information for Clinical and Non-Clinical Jobs
Psychology Careers
Last Updated: 11/24/2022
Advertising & Editorial Disclosure
A strong understanding of human behavior and the mind can lead to exciting career opportunities. Whether working directly with patients and family members or conducting research, psychologists use their expertise to improve relationships, mental and emotional health, and provide critical information to help others better understand diverse cultures and backgrounds. If you are interested in the intersection between the brain and behavior, keep reading to learn more about potential psychology careers and the educational requirements behind them.
Career Paths in Psychology
Psychology is a growing field, one that's projected to swell by 14 percent during the 2018-2028 decade, according to the U.S. Bureau of Labor Statistics. Certain specialty areas may see even more significant growth. Opportunities will be especially good for school psychologists and industrial-organizational psychologists who work in the business, manufacturing, and non-profit sectors.
While the profession is growing, so is the number of people interested in it, and competition will likely be stiff, even with an increased number of jobs. Those with degrees at the baccalaureate level may explore the field as assistants to licensed psychologists. There is also a number of related jobs within other industries such as marketing, sales, human resources, and business administration since psychology touches on so many aspects of human behavior. For an idea of potential opportunities, take a look at some of the career paths below:
Entry-Level Careers
SUBSTANCE ABUSE AND BEHAVIORAL DISORDER COUNSELORS
Behavioral and chemical dependency counselors work with clients suffering from alcohol, drug or food addictions, or with families of the patients. Counselors must hold state licenses.

JOB OUTLOOK (2018 TO 2028): 22%

MINIMUM EDUCATION REQUIREMENTS:
Most employers require at least a bachelor's degree. However, some candidates seek certification or a master's degree.
SOCIAL AND HUMAN SERVICE ASSISTANTS
Human service assistants are the lifeblood of nonprofit, governmental, and for-profit agencies. They provide intake services to steer clients toward resources and assistance. Other responsibilities include working directly with clients under supervision, providing transportation, and coordinating care between agencies.

JOB OUTLOOK (2018 TO 2028): 13%

MINIMUM EDUCATION REQUIREMENTS:
Employers may hire high school graduates, although many prefer an undergraduate certificate or associate degree.
SOCIAL SCIENCE RESEARCH ASSISTANTS
Research assistants work with educators and scientists to compile findings and statistics, set up laboratory procedures, and administer tests or interviews. They may work on data, prepare publications, or coordinate surveys for research projects. Outside of academia, they take positions with private or public agencies and research laboratories.

JOB OUTLOOK (2018 TO 2028): 7-10%

MINIMUM EDUCATION REQUIREMENTS:
Associate degree, but a bachelor's degree is often preferred.
TEACHER ASSISTANTS
Under the supervision of a licensed classroom teacher, assistants take on student observational and supervision duties. They may assist in student assessments and interventions, and help develop lesson plans. Because they work directly with children, the role often appeals to psychology majors who plan to undertake additional studies in counseling or education.

JOB OUTLOOK (2018 TO 2028): 4%

MINIMUM EDUCATION REQUIREMENTS:
Two years of postsecondary coursework or associate degree.
PSYCHIATRIC TECHNICIAN
Psychiatric technicians work with disabled or mentally ill patients in hospitals, clinics, and residential and outpatient treatment facilities. They may assist licensed counselors and therapists, as well as provide direct patient care by facilitating group activities and assisting with meals.

JOB OUTLOOK (2018 TO 2028): 12%

MINIMUM EDUCATION REQUIREMENTS:
High school diploma and usually some postsecondary training. May be trained on the job.
Mid to Senior-Level Careers
REHABILITATION COUNSELORS
Rehabilitation counselors serve clients with developmental, physical, and emotional disabilities, helping them overcome barriers so they can live independently and obtain employment. Jobs are typically found with vocational and rehabilitation services, governmental agencies, or extended care facilities.

JOB OUTLOOK (2018 TO 2028): 10%

MINIMUM EDUCATION REQUIREMENTS:
Rehabilitation counselors typically hold a master's degree and state licensure.
SOCIAL WORKERS
Social workers serve diverse populations including adolescents, the elderly, hospice patients and veterans, developing treatment plans to address emotional and behavioral issues. They work in a variety of settings including hospitals, schools, child welfare agencies and clinics, as well as in private practice or as consultants.

JOB OUTLOOK (2018 TO 2028): 11%

MINIMUM EDUCATION REQUIREMENTS:
A bachelor's degree in social work (BSW) or psychology is mandatory for entry-level positions. A master's in social work (MSW) may be required for if you want to pursue an advanced specialty.
SCHOOL COUNSELORS
School counselors identify and address developmental, social, and substance abuse issues to help students build living skills in and beyond the classroom. They work in K-12 schools, school districts, and independent agencies, addressing current concerns and mapping out future paths for students.

JOB OUTLOOK (2018 TO 2028): 8%

MINIMUM EDUCATION REQUIREMENTS:
Most state laws require practicing school counselors to complete a master's degree in child psychology and hold a current license.
COUNSELING PSYCHOLOGISTS
Counseling psychologists focus on improving interpersonal relationships, with an eye on the influences of social, educational, and health factors. They work in public or private clinics, hospitals, schools, and governmental agencies. Many are self-employed practitioners, serving clients from diverse cultural backgrounds across the lifespan.

JOB OUTLOOK (2018 TO 2028): 22%

MINIMUM EDUCATION REQUIREMENTS:
Depending upon the specialty, psychologists must hold a PhD, PsyD, or EdD degree in psychology or counseling, and a state license to practice.
INDUSTRIAL-ORGANIZATIONAL PSYCHOLOGISTS
Industrial-organizational psychologists work as consultants to businesses or governmental organizations to improve productivity and job satisfaction among employees. They may specialize in areas such as human resources, policy development, organizational training, recruitment, retention, and counseling. I-O psychologists may also conduct research into corporate procedures, management style, or company culture and morale.

JOB OUTLOOK (2018 TO 2028): 8%

MINIMUM EDUCATION REQUIREMENTS:
Industrial-organizational psychologists typically hold a PhD in the field.
Related Occupations
MARKET RESEARCH ANALYSTS
PROJECTED OUTLOOK (2018 TO 2028): 20%

MINIMUM EDUCATION REQUIREMENTS:
Bachelor's degree. Postgraduate business studies preferred.
SURVEY RESEARCHERS
PROJECTED OUTLOOK (2018 TO 2028): ~0%

MINIMUM EDUCATION REQUIREMENTS:
Master's degree
SPECIAL EDUCATION TEACHERS
PROJECTED OUTLOOK (2018 TO 2028): 6%

MINIMUM EDUCATION REQUIREMENTS:
Bachelor's degree, though some schools may require a Master's in Special Education. State licensure also required.
HUMAN RESOURCE SPECIALISTS
PROJECTED OUTLOOK (2018 TO 2028): 5%

MINIMUM EDUCATION REQUIREMENTS:
Bachelor's degree and industry certifications
PROBATION OFFICERS AND CORRECTIONAL TREATMENT SPECIALISTS
PROJECTED OUTLOOK (2018 TO 2028): 3%

MINIMUM EDUCATION REQUIREMENTS:
Bachelor's degree, state training program
Data Source: Bureau of Labor Statistics, 2018 and Occupational Information Network
Salary Trends for Various Psychology Professionals
Salaries for psychology graduates vary by location, educational attainment, required skills, direct experience, and employer. The following graph highlights annual salaries for various psychology and counseling professionals:
Years of experience and skillset can also have a significant impact on psychology salaries. To illustrate, take a look at the data below:
How Experience Affects Psychologist Salaries
Experience

Salary

LATE-CAREER

+17%

EXPERIENCED

+16%

MID-CAREER

+6%

NATIONAL AVERAGE

$76,338

ENTRY-LEVEL

-20%
Am I Destined for a Career in Psychology?
Psychology majors enjoy a diversity of jobs, from counseling individuals to helping businesses iron out personnel problems to helping disabled students in elementary school. Even with so many choices, it's wise to take stock of your goals and skills before leaping into a degree program that requires time, dedication, and money. Prospective students should ask themselves some of the following questions to determine if psychology is a good career match:
Required and Preferred Skills
Skills
1
Active listening
Knowing how to listen to clients is indispensable in building trust, assessing issues, and breaking through barriers.
2
Critical thinking
It's vital in psychology to stay focused, yet nimble enough to change approaches to improve client outcomes.
3
Research aptitude
Students should start early to develop their abilities in asking questions and collecting appropriate data through observation, interviews, and previous literature, as well as how to apply it to psychological problems faced by clients.
4
Ability to set boundaries
Professionals must balance the ability to empathize with clients with the ethical mandate to avoid personal relationships with them.
Tools / Technology
1
Psychological testing
Psychologists use assessment tools like the MMPI, Thematic Apperception Test, or Millon Behavioral Health Inventory to establish baselines and measure improvement.
2
Computer skills
Psychologists, counselors, and social work professionals must be familiar with basic computer applications, such as email, word processing, and spreadsheet software such as those found in MS Office, as well as office accounting programs such as QuickBooks.
3
Case management/documentation software
Depending on the employer, psychology grads may need to know or learn integrated client documentation systems such as Athena Software's Penelope Case Management, Trinity Software Solutions' BEACON, or ICANotes.
4
School counseling software
School counselors use a wide range of dedicated software to evaluate students. These can include tests for assessing self-concept, auditory processing, visual-motor integration, cognitive abilities, memory, and learning.
Psychology Degrees: Transitioning from Classroom to Career
Both professional associations and state lawmakers establish and maintain the requirements for psychology degree programs and certificates. While some entry-level jobs may require only a high school diploma or some college education, most employers prefer to hire applicants with at least a bachelor's degree. Those interested in careers in counseling, research, or academia will need an advanced degree such as a master's or PhD. Here's a look at psychology degrees by level:
Certificate Programs
Certificate programs allow psychology students from every degree level to deepen their knowledge and expertise without having to earn an additional degree. Certificates can be used to boost credentials, enter a new subfield, or to advance in a current role.
The most common certificates include:
General Certificate in Psychology (non-degree)
General certificates are for students who wish to enter the profession without earning a psychology degree. Candidates may want to add a psychology specialization to an existing degree in another field. For example, a teacher may add a psychology certificate to qualify to teach the subject in high school. Or, a business professional may earn a general certificate in psychology to build skills in marketing, consumer behavior, or human resources.

Post-Baccalaureate Certificate
Students enroll in year-long programs to supplement their skills and knowledge beyond the bachelor's degree. Credits may be applied toward master's degree studies or the certificate may represent its own achievement.

Post-Master's Certificate
Students who have completed a master's degree can get a certificate to add to their credentials and prepare them for licensing in a specialization. The 18 credit hours can be completed in a year and can also provide a bridge to doctoral studies.

Post-Doctoral Certificate
Psychology professionals holding a doctoral degree can undertake advanced studies in their specializations to qualify for state licensing or to add a specialization to their resume. Postdoc certificates usually take three to five years to complete.
Specializations
A specialized study is the focus of a graduate education in psychology, with various concentrations allowing students to determine the areas of interest that will serve as foundations of their careers. The American Psychological Association (APA) has designated 54 divisions representing specialized areas in psychology. In addition, the American Board of Professional Psychology (ABPP) offers specialty board certifications in 15 areas as a means of recognizing individuals with advanced theoretical training and skills. Common specializations include:
Clinical psychology
Clinical psychologists work with individuals and families to increase awareness of problems and their causes, provide relief from emotional distress, and support effective belief and behavioral changes.

Counseling psychology
These psychologists help people recognize and deal with everyday problems and/or severe adversity. By focusing on behavior and environmental factors, counseling psychologists help people deal with career and work problems, relationship conflict, grief, and similar internal issues.

Developmental psychology
Developmental psychologists are experts in understanding the emotional challenges and changes that occur over a lifetime. They work with diverse populations, from children and adolescents to the elderly.

Health psychology
Health psychologists work with clients and their families to assist patients with emotional problems related to medical issues. Counseling can involve assistance with stress management, self-care, exercise, sleep, or overcoming grief.

Other major specializations include:

Addiction Psychology

Behavioral Psychology

Biopsychology

Cognitive Psychology

Comparative Psychology

Educational Psychology

Environmental Psychology

Experimental Psychology

Forensic Psychology

Industrial-Occupational Psychology

Pediatric Psychology

Quantitative and Measurement Psychology

Rehabilitation Psychology

Social Psychology
Other Requirements for Psychologists
Most states require licenses for practicing psychologists, such as clinical or school psychologists, as well as for related professionals such as social workers. Employees of federal agencies, researchers, and university educators may receive licensing exemptions. Industrial-organizational psychologists are also not typically required to hold licenses.
Depending on the state, there may also be additional educational requirements pertinent to licensing, such as a specified number of clinical hours. State boards regulate specific requirements and administer licensing examinations. To maintain their licenses, psychologists are required to complete continuing education for credit.
Where Psychology Professionals Work
Psychologists work across the spectrum of client services, in a variety of business, healthcare, and educational settings. Roles vary by specialization, level of education, and type of organization. Psychology graduates may also choose to put their skills and knowledge towards non-clinical roles, such as teaching, sales, marketing, advertising, law enforcement, and communications.
The American Psychological Association found the following top employment settings for those who hold doctorates in psychology:
Government or Veterans Administration Medical Centers
Universities
Hospitals and clinics
Independent practices
Schools
Business/Nonprofits
It's also common to work in more than one setting; for example, as a psychology professional, you may divide your time between seeing patients in a clinical capacity and conducting research at a university.
Finally, independence is a hallmark of the profession: the last government report showed about one-third of licensed psychologists were self-employed.
Job Search Resources
Well-traveled professional job sites like LinkedIn, Monster, Indeed, and Career Builder have sections dedicated to careers in psychology. However, there are additional niche resources devoted to more specific psychology jobs that are worth exploring. Whether you plan to work in the public sector, private business, or academia, the following resources can help in your job search: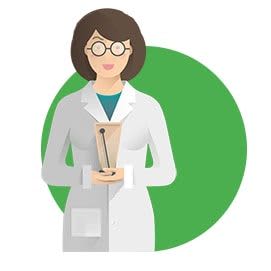 Undergraduate and Postdoctoral Internships
Almost all psychology careers that require certifications or licenses depend on internship programs that provide practical, supervised student experiences. Many internships take place during the summer, but some are scheduled during the semester. Certain internships may be paid and/or offer housing. The following selection of internships offers a glimpse of available opportunities:
Location: Pittsburgh, Pa.

Three-month rotations are offered in child psychology, adult psychology or neuropsychology, in both outpatient clinic and group therapy settings. Other experiences are offered in child trauma and behavioral medicine.
Location: West Palm Beach, Fla.

Doctoral students are exposed to a range of experiences in chemical dependency and dual-diagnosis treatments serving adults and adolescents. Interns perform interviews, assessments, and interventions.
Location: Oconomowoc, Wis.

Students serve children and adolescents in these year-round internships, focusing on mental health disorders, learning disabilities, and neurological disorders. Services are provided in students' homes after school.
Location: Bethesda, Md.

Open to students from the high school level to those seeking professional degrees, the NIH summer program runs 40 hours per week for eight weeks. Students work with clinical mentors and research professionals at the NIH.
Location: Madison, Wis.

Available to undergraduate students from underrepresented populations, this program offers mentored summer internships focusing on career development, scientific research, and professional networking.
Location: Fort Collins, Colo.

The department of psychology at Colorado State University and the National Science Foundation accept 10 undergraduate interns per year to participate in mentored research comparable to a graduate-level seminar. Focus is on research tools and methodologies.
Professional Psychology Associations
Membership to professional psychology associations can give you access to a wealth of resources as well as career and industry information. Associations often sponsor online job boards, seminars, and national and local meetings, and offer members access to mentoring, career-building assistance, and the opportunity to forge professional contacts. Here are some organizations of interest in the field of psychology:
About the Author
---
---