Degrees, Specializations, and Professional Resources for Aspiring Engineers
Engineering Careers
Last Updated: 4/29/2022
Advertising & Editorial Disclosure
Whether it's the car you drive, the building you work in or the computer you use, engineers had a hand in making it. Because engineering intersects with many other industries, engineers have a range of job opportunities and can solve a range of problems. Find out more about engineering careers, the outlook for various roles, and what it takes to get started.
Career Possibilities in Engineering
There are multiple career paths within engineering, from computer software and hardware engineers who build the apps and devices we use every day to civil engineers who shape our cities to environmental engineers who preserve our natural resources. Specific jobs and responsibilities vary greatly, depending on the branch of engineering, but most careers share some common functions — research, development, design, construction, production, operation, and management.
Explore some of the common career opportunities for engineers, with statistics on job growth and salaries:
Entry-Level Careers
CHEMICAL ENGINEER
Chemical engineers solve problems related to the production or use of chemicals, fuel, drugs, food, and other products by applying the principles of chemistry, biology, physics, and math. They also design processes and the physical equipment necessary for large-scale manufacturing.

JOB OUTLOOK (2018 TO 2028): 6%

MINIMUM EDUCATION REQUIREMENTS:
Bachelor's degree in chemical engineering, preferably with some supplemental practical experience
CIVIL ENGINEER
Civil engineers design and carry out construction projects, such as buildings, railways, road systems, airports, tunnels, dams, bridges, and systems for water supply and sewage treatment. They also oversee all aspects of the project, ensuring everything complies with regulations.

JOB OUTLOOK (2018 TO 2028): 6%

MINIMUM EDUCATION REQUIREMENTS:
Bachelor's degree in civil engineering or civil engineering technology
ELECTRICAL ENGINEER
Electrical engineers design, develop, and maintain all forms of electrical equipment and devices, from the wiring in buildings and cars to large-scale communications systems and generators.

JOB OUTLOOK (2018 TO 2028): 2%

MINIMUM EDUCATION REQUIREMENTS:
Bachelor's degree in electrical engineering; coursework in physics and math is especially important
HARDWARE ENGINEER
Hardware engineers design and develop the hardware components of computer systems, such as circuit boards, processors, memory devices, networks, and routers. These professionals often work with software developers to ensure hardware components work properly with the latest software updates.

JOB OUTLOOK (2018 TO 2028): 6%

MINIMUM EDUCATION REQUIREMENTS:
Bachelor's degree in computer engineering or a related field, such as electrical engineering or computer science
MECHANICAL ENGINEERING TECHNICIAN
These professionals assist mechanical engineers to develop, test, and manufacture mechanical devices. They are usually tasked with recording and analyzing data and creating sketches and layouts of devices.

JOB OUTLOOK (2018 TO 2028): 3%

MINIMUM EDUCATION REQUIREMENTS:
Associate degree in mechanical engineering technology
MECHANICAL ENGINEER
Mechanical engineering has a wide scope. In a nutshell, these engineers design, develop and build mechanical devices for various industries. This process typically includes analyzing problems, developing prototypes of devices to fix the given problems, and overseeing manufacturing after the prototype is refined and ready for rollout.

JOB OUTLOOK (2018 TO 2028): 4%

MINIMUM EDUCATION REQUIREMENTS:
Bachelor's degree in mechanical engineering or mechanical engineering technology
Mid to Senior-Level Careers
CHIEF TECHNOLOGY OFFICER (CTO)
The CTO oversees all technological aspects of a company, from developing the company's technology infrastructure to hiring IT professionals.

JOB OUTLOOK (2018 TO 2028): 11%

MINIMUM EDUCATION REQUIREMENTS:
A bachelor's degree in engineering or a related field, as well as several years of professional management experience; some employers prefer applicants with an MBA or MS in a technology-related discipline.
DIRECTOR OF ENGINEERING
Directors of engineering plan, direct, and oversee a company's engineering projects. This can include coming up with design plans, presenting plans to management for approval, managing a team of engineers to implement the plan, and ensuring the plan stays within the company's budget.

JOB OUTLOOK (2018 TO 2028): 2-3%

MINIMUM EDUCATION REQUIREMENTS:
A bachelor's degree in computer engineering or a related field, as well as several years of engineering management experience
ENGINEERING TEACHER (POSTSECONDARY)
These individuals teach college students the theories and principles of engineering. They may also conduct their own research to help advance the field of knowledge.

JOB OUTLOOK (2018 TO 2028): 11%

MINIMUM EDUCATION REQUIREMENTS:
PhD in engineering, although a master's degree may be accepted for teaching positions at community colleges
Related Occupations
STATISTICIAN
Statisticians collect information via surveys, questionnaires, polls, and experiments and then analyze data to create solutions to real-world problems.

JOB OUTLOOK (2018 TO 2028): 30%

MINIMUM EDUCATION REQUIREMENTS:
Master's degree in statistics, mathematics or a related quantitative field
ARCHITECT
Architects use creative and technical knowledge to plan and design buildings, houses, offices, and similar structures.

JOB OUTLOOK (2018 TO 2028): 8%

MINIMUM EDUCATION REQUIREMENTS:
Professional or master's degree in architecture
DRAFTER
Drafters use CAD software to turn designs from architects and engineers into technical drawings.

JOB OUTLOOK (2018 TO 2028): ~0%

MINIMUM EDUCATION REQUIREMENTS:
Certificate or associate degree in drafting, typically from a technical or vocational college
Data Source: U.S. Bureau of Labor Statistics, 2018 and the Occupational Information Network
Pay for Engineers
Engineering is a broad field, which means salaries can vary depending on job title and years of experience. Below are recent salary trends for different careers within engineering to give you an idea of what to expect.
Are You a Fit for Engineering?
According to "The Accidental Engineer" by Dr. Catherine E. Brawner of Research Triangle Educational Consultants, most people who apply to degree programs in engineering decided to be engineers by their senior year of high school. If you're still trying to determine whether this field is right for you, ask yourself the following questions:
Skills for Being a Successful Engineer
Skills
1
Science and math knowledge
Engineering involves working with scientific principles and math equations to analyze problems and test solutions.
2
Ability to work independently and within a team
Certain aspects of engineering jobs can be done individually, but completing an entire project — big or small — requires the help of team members from various departments.
3
Strong analytical mind
Engineering is all about effective problem-solving. Engineers must be able to collect and analyze information to come up with safe and reasonable solutions.
4
Clear and effective communication
Engineers often work with colleagues who don't have a technical background. Effective communication is crucial to keep projects moving forward and manage expectations.
5
Adaptability
Even with careful planning, things can go wrong or unexpected issues can arise, especially when creating something new. This is particularly true in today's rapidly changing tech world. As a result, engineers must be able to adapt to the unexpected and adjust plans according to the given environment.
Tools / Technology
Engineers use different tools and technology, depending on their specific roles. For instance, electrical engineers may use semiconductors and signal generators, whereas software engineers are more often than not behind a computer. In general, however, most engineers can expect to use the following technology:
1
CAD (computer-aided design)
CAD software is used to create 2D and 3D models. It's particularly useful for those in structural engineering fields.
2
CAM (computer-aided manufacturing)
Rather than having to use manual tools, CAM software lets computers operate tools to manufacture items, thereby achieving an extraordinary degree of precision.
3
Excel
Engineers must track, analyze, and present all sorts of data, as well as budgets. Excel helps these professionals do just that.
4
Programming languages
Engineers can expect to use programming languages such as Java, C#, Ruby on Rails, PHP, C++, and/or Python for front-end frameworks and/or backend development.
5
Statistical analysis software
Engineers use statistical analysis software, such as MATLAB, to express problems and solutions in mathematical notation. These tools can be used for computation, algorithm development, modeling and prototyping, and data analysis.
Degrees That Help Prepare You for Engineering Careers
Because engineering is such a broad field, colleges and universities across the U.S. offer several different degrees, at all levels, to help prepare students for engineering careers. Despite there being so many different branches, the core of the profession consists of the following areas:
Specialty Areas in Engineering
Within the core degree programs mentioned above, there are multiple concentrations, giving students the chance to tailor their education to a specific area of interest. Offered specializations, however, will vary significantly from college to college. To give you a sense of potential ways to tailor an engineering degree, here are six specialties within the core disciplines previously outlined:
Human Factors and Ergonomics
A subset of industrial engineering, human factors looks at how to make products safe and easy to use. A simple example would be designing a cell phone that's easy to hold and allows users to reach all the buttons with their thumb.

Nanotechnology
Nanotechnology, which falls under chemical engineering in some colleges and mechanical engineering in others, is about building materials at a microscopic level. One potential use of this technology is more effective delivery of drugs to the parts of the body that need it most. Another is the use of nanoparticles to increase fuel efficiency in vehicles.

Robotics
A mechanical engineering specialization, robotics focuses both on automating repetitive tasks and creating avenues for robots to think and learn for themselves. Robots are most often found in manufacturing, but another example is the Mars Rover, which was designed to navigate unfamiliar and rocky terrain.

Structural Engineering
A specialization of civil engineering, structural engineering looks at the effects of force on objects, including bridges and buildings, and creates structures that can withstand everyday stressors such as gravity and weight as well as less common stressors such as natural disasters and aberrant weather.

Environmental Engineering
This specialization is sometimes offered within civil engineering degree programs. If you're interested in creating new technologies to help protect the planet, consider studying environmental engineering. This area touches on the traditional math and science that are the foundations of engineering but also explores how engineering intersects with biology, ecology, economics, and other social sciences.
Specialized Degrees
Some schools have elevated engineering specializations to full degree programs of study. This is fairly typical at schools with larger engineering departments. Specific offerings will vary from university to university, but a number of U.S. colleges offer full undergraduate and/or graduate degrees in niche areas of engineering, such as:
Aeronautical and Astronautical Engineering
Biomedical Engineering
Engineering Physics
Food, Agricultural, and Biological Engineering
Welding Engineering
Architectural Engineering
Geosystems Engineering
Nuclear Engineering
Exams, Certificates, and Other Requirements for Engineers
There are plenty of credentials available to engineers, regardless of their discipline and area of specialization. Some of these can be found via professional organizations.
Credentialing isn't necessary for entry-level positions in the most common fields — chemical, civil, electrical, industrial, materials science or mechanical engineering — but engineers who want to advance in their careers will most likely need to earn a Professional Engineering (PE) license. To earn this designation, you'll first need several years of work experience to complement your engineering degree. Then you'll take your state's Fundamentals of Engineering exam to become engineers-in-training before continuing employment and studying for the state's Principles and Practice of Engineering exam. Once you pass that, you are eligible for state licensure and government engineering projects.
Here are a few examples of optional credentials, some of which are available to all engineers in a particular specialization and others that require a PE license:
Certified Chemical Engineer
Chemical engineers with a bachelor's degree can become certified through the National Certification Commission in Chemistry and Chemical Engineering. Membership is renewed through continuing education, participation in professional societies, or authorship of publications.
Certified Professional in Supply Management
Industrial engineers can earn this specialized credential from the Institute of Supply Management after passing an exam that covers critical supply management topics such as costs, sourcing, logistics, and project management.
Diplomate, Water Resources Engineer
Civil engineers with a PE license and an additional six years of post-licensure work experience can take an oral exam to prove mastery in this area. To keep the certification, they must complete 30 hours of recognized professional development each year.
Where Engineers Work
Engineers' primary workplace is the office, where much of their work is done on powerful computers that can run simulations and create 3D designs of products. However, engineers are not rooted to their desk chairs. They must be able to work wherever problems need to be solved. That might be anywhere from an airplane hangar to a research laboratory. Here are a few of the most common locations where engineers can be found:
Finding Employment: Engineering Job Boards
The National Science Foundation has previously reported that the most popular fields are electrical engineering, mechanical engineering, and civil engineering. The job boards below advertise openings for engineering positions in these sought-after disciplines as well as other specializations: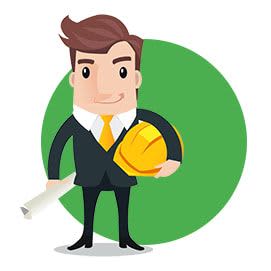 Engineering jobs can be found at almost every company, but some obviously employ more than others. Check out some of the following big-name organizations which are often looking to hire engineers:
Engineering Internships
Internships look great on any resume and boost employment opportunities by providing potential avenues into full-time work at the company where the internship takes place. Even if the opportunities don't lead to a full-time role, interns still gain valuable work and industry experience that can increase their marketability. To find internships, utilize your student service resources, and be sure to attend information sessions and career fairs. But don't be afraid to search on your own as well. Here are some examples of what's available:
Location: Varies

Students pursuing degrees in chemical, civil, electrical, mechanical or petroleum engineering can look for oil in exploration zones or be stationed at a production facility or refinery for the summer.
Location: Washington, DC

Electrical and computer engineers pursuing degrees can sacrifice a semester and summer for this well-paid internship for the Central Intelligence Agency in the nation's capital, where they'll work with operating systems, networks and communications software.
Location: Anaheim, CA, or Orlando, FL

Engineers of nearly every background are needed to keep Disney's parks running, but current industrial engineering students and recent graduates may find a Disney internship most intriguing, as they'll be able to analyze visitor habits in some of the most popular properties in the world.
Location: Akron, OH

The Research, Development, Engineering and Quality department at Goodyear opens its laboratories to engineering students interested in the technology needed to develop and manufacture tires. Mechanical, chemical, electrical, civil and industrial engineers are all needed.
Location: Bethesda, MD

The National Institute of Biomedical Imaging and Bioengineering runs a two-month internship for undergraduates entering their senior year. Interns mix project work with lab visits and lectures.
Professional Associations & Organizations
Whether you've just decided to join the profession or are an experienced engineer looking to enhance your qualifications, professional associations offer their members many useful resources and also keep them abreast of industry news and trends. Consider joining one of the engineering groups below to further your professional development:
About the Author
---
---