Spend This Much on Candy for a Budget-Friendly Halloween
Advertising & Editorial Disclosure
Last Updated: 10/24/2022
How much candy should you buy to be generous to your neighborhood and yet, kind to your wallet? That's a decision that every household has to make every Halloween. However, MoneyGeek does have some suggestions to help you curb higher prices this halloween while still satisfying trick-or-treaters.
So, How Much Should You Spend?
A Mayo Clinic study suggests that the average trick-or-treater consumes 1.2 pounds of candy on Halloween.
Assuming that's the case, the average trick-or-treater visits 10 homes in their neighborhood and the average home receives 50 trick-or-treaters, MoneyGeek recommends doling out around two ounces of candy per visitor to meet their candy requirements for the night. That's around the size of one bag of Sour Patch Kids or Reese's Pieces per trick-or-treater.
Buying enough candy to give each of your 50 trick-or-treaters two ounces of candy would mean spending just $40 for the evening, especially if you're buying candy in bulk.
Other Factors to Consider When Deciding How Much Candy to Buy
We're confident that our estimate of $40 would cover the candy needs for most homes on Halloween night. However, everyone's situation and needs are different. Here's a few additional factors to consider when deciding how much to spend on candy so you don't unknowingly trick your neighborhood kids out of well-deserved treats.
1
Your Decorations
If you go all out with decorating your home for Halloween, trick-or-treaters may expect more from you than one little bag of candy. If you don't want to see frowns, in theory, you may need to double that $40 to $80. If your neighbors decorate for Halloween, that, too, may mean more visitors, and thus more candy, and thus more spending.
2
Your True Intentions
Do you want to have some candy to "accidentally" be leftover, and, darn all the luck, you're going to have to eat it? You may want to add $5, $10 or whatever feels right to your Halloween candy budget.
3
Your Neighborhood
Do you live in a subdivision where hundreds of children trick-or-treat? Our $40 estimate might not be enough for the night. Do you live in an apartment, retirement community or another place where trick-or-treating is less common? You may be able to get away with spending far less. Be sure to consider your individual living situation when making the final candy-buying call.
Ways to Save Money on Candy this Halloween
For many people, even spending $40 on Halloween candy can feel like a stretch. Fortunately, some tried and true money-saving strategies could help you bring down your Halloween candy price.
If you belong to a warehouse club, this is the time to use your membership. Buying candy in bulk is generally going to be cheaper than buying Halloween candy at a drugstore or supermarket.

If you belong to a supermarket, department store or drugstore loyalty program, now is the time to use it. You may get better deals there than anywhere else.

Use a Rewards Credit Card

If you have a rewards credit card, now is also the time to use that, too — preferably, when shopping at a warehouse club or store with a loyalty program offering discounts to frequent shoppers.
About Geoff Williams
---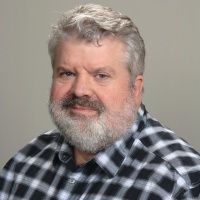 ---