Renting an apartment is one of the best housing options available for millions of Americans. But before you finalize a rental agreement, there are certain factors you need to consider.
Aside from the cost, you have to know what documents to prepare, what questions to ask the landlord, when to sign a lease and whether or not you need to purchase renters insurance. Understanding these can help you have a problem-free, positive rental experience.
Loading...
---
Factors to Consider Before Lease Signing
For many people, owning a home is one of their biggest financial goals and investments. However, depending on your needs and circumstances, being a renter may be the better option.
While the process of renting an apartment may seem simple, there are various concepts and aspects you need to know. Whether you're a first-time renter or not, it's important to understand what a lease agreement is, when signing one makes sense and what to prepare and expect during the process.
What Is a Lease Agreement?
A lease agreement is a document that outlines the rules, terms and conditions that both the landlord and tenant must agree to follow. It's a legal contract similar to a rental agreement. But unlike a rental agreement that often expires monthly, a lease agreement is a contract for longer periods, usually at least one year
Generally, the lease signing process starts with the landlord creating the contract and sending it to the tenant. The tenant will then review the lease. If they agree with the terms, they'll sign and send the contract back. The landlord will conduct the final review and provide their signature. The document becomes valid once it contains all necessary signatures.
What Is Included in a Lease Agreement
There are no general requirements as to what a lease agreement should include. A landlord may choose to create a one-page contract or a more comprehensive document. It may be typed or handwritten.
That said, renters should ensure the contract covers the following basic items:
1
Names of the tenants
All adult tenants in the rental unit should be named. This ensures legal responsibility for the contract's terms, like paying rent and property use.
2
Occupancy limits
The agreement should specify that the unit will serve as the residence of the tenants who signed along with their minor children.
3
Rental description
Your lease agreement should describe the property in detail. Make sure the document has the rental unit's complete address. It should also mention specific storage areas or assigned parking spots.
4
Rental term
The contract should specify that it's a lease agreement and include the duration of the tenancy. Lease terms may vary but typically last a year.
5
Rent
The lease agreement should specify the rental amount, when it's due and the acceptable payment channels or methods.
6
Deposits and fees
Clarifying how much the security deposit is, how it might be used, when the landlord will return it and what deductions are possible can help avoid future disputes. The agreement should also include non-refundable charges, like cleaning or pet fees.
7
Repairs and maintenance
The lease agreement should set out the landlord's and tenants' responsibilities when it comes to maintaining the rental unit. For instance, the tenant should ensure the property is kept clean and inform the landlord of any defective or dangerous conditions.
8
Right of entry
The contract should clarify the terms in which the landlord can enter the rental property. For instance, the landlord must provide an advanced notice before entering the unit to help prevent violation of privacy rights.
9
Rules and restrictions
The lease agreement should outline all rules and policies for the rental unit. For instance, there should be an explicit clause on prohibited behaviors and activities. The document should also clarify rules or restrictions on pets.
When Signing a Lease Makes Sense
A lease agreement is legally binding. You must ensure you understand what you're committing to before signing.
If you choose a rental unit with monthly expiration and renewal, you'll sign a rental agreement, and a lease agreement isn't necessary. But if you're renting for a long period — like a year-long term — you'll have to sign a lease.
Typically, the spring and summer months are the busiest for apartment leasing. Aside from the pleasant weather, these months coincide with the end of school and graduation season. That said, finding apartment listings during fall and winter is still possible.
Once you decide on a rental unit, determine if you need to sign a lease agreement. You'll want to make sure that you sign at the right time. Generally, the best time to sign is about a month before the move-in date. This way, you have enough time to plan and prepare.
What to Prepare Beforehand
Before proceeding with the signing process, make sure you have all the necessary documents ready. Bringing all required documentation with you will ensure a smoother transaction and prevent unnecessary delays. Clarify specific requirements with the landlord of your chosen unit, as these may vary.
You may need to present a government-issued ID, such as a driver's license or valid passport. In some cases, landlords may accept a photo ID from your place of employment or school.

You'll have to prove your ability to pay rent. Some landlords ask for proof of employment, like pay stubs or income tax returns.

Proof of renters insurance

Many rental agencies and landlords require tenants to have renters insurance. In such cases, a renter must show evidence that they have coverage.

Some landlords and rental agencies ask about rental history to check the reliability of the renter. For instance, they may contact previous landlords and inquire about your past behavior as a tenant.

Interested renters usually require that you provide references before signing a lease. Depending on the landlord, you may need both professional and personal references. Be sure to provide their names, contact details and your relationship with them.

Bring your checkbook, money order or cash because you may need to cover the first month's rent or give a deposit. Nowadays, some landlords may allow you to pay these expenses electronically.
Factors to Consider Before Signing a Lease
A lease is a commitment that comes with responsibilities. It's crucial to ensure that you understand all the details of the agreement. Familiarizing yourself with certain aspects of your lease, such as the following, can help ensure you have a good renting experience.
Take note of the length of the lease since it determines when your rental expires and the renewal conditions. Clarify if you need to give the landlord notice of renewal or termination plans. For instance, some landlords may require a 30-day notice.

Check the price of rent, if there are late fees and if you need to pay a security deposit. Ask if there are additional charges, like application or pet fees. Knowing all costs can help you calculate your expenses and manage your finances.

Inspect the property and check its condition. Consider the location as well. Is it far from your workplace? Are there a lot of nearby establishments and service providers? These are considerations to prioritize before moving to a new place.

Research the landlord. You can check for reviews from previous tenants. If occupants are in the unit, try to ask them about their experience with the landlord. If possible, talk to the landlord in person or by phone to get an idea of how they are.

Understanding zoning laws in the area you plan to move can help you a lot as a renter. Zoning laws establish regulations on noise, waste management, parking and building appearance or features. If you plan on having a home-based business, zoning laws will also help you determine areas that allow such activities and those that prohibit them.
Questions to Ask Your Landlord
Landlords may have different rules and regulations. It's best to ask them important questions before signing a lease to prevent misunderstandings and issues. Knowing the answers will also help you prepare and prevent common mistakes that may lead to fees or even eviction.
Some vital questions include the cost of rent and payment, renters insurance, utility and maintenance.
Rent and Payment
One of the most important questions renters need to ask is what the rental cost is. You should also clarify acceptable payment methods. Understanding these pieces of information will help you find the right property suitable for your financial situation.
You need to know the cost of rent. This will help determine if the property is within your budget. Additionally, it allows you to see if the price is reasonable for the type of property, condition of the unit, included features and location.
Before making payment for a rental unit, do your due diligence. Make sure you understand what you're agreeing to ahead of time.
The Lease
The terms and conditions of each lease are often unique. That's why it's necessary to clarify any questions you may have after carefully reading over your specific lease. Asking the right questions can also help you make an informed decision about whether or not you want to sign a particular lease.
Renters Insurance
Renters insurance provides financial protection against possible expenses from damages or loss of property. Depending on the landlord, you may have to get a policy even before signing a lease. Ask about the required renters insurance coverages so you can purchase an appropriate amount of insurance.
Utility
Utilities are essential aspects of homes. Before signing a lease, ensure you understand the landlord's utility policies. Ask them what they've already installed and what you may add. Clarifying this information will help you understand your responsibilities as a tenant.
Maintenance
Tenants are responsible for keeping their rental units clean. However, you may not be responsible for all maintenance in your unit. Clarify this with the landlord. Ask them about the process of reporting issues and how to handle repairs. Some common, important questions to ask can be found below.
Other Questions
Different renters value different things in a living situation. The best apartment for you is the one that best fits your needs, situation and financial circumstances. Here are some additional questions you may want to ask before signing a lease.
Preparing for a Move-In
Once you're sure about a lease, it's time to sign it and schedule your move-in date. You want enough time to handle current responsibilities and prepare for your move. A month after the agreement signing is ideal, especially if you've already made the payment for your last month in your current residence. If you're a first-time renter, you can use this time to shop around for furniture and other home appliances you may need.
Below are some steps you need to take for a hassle-free move-in.
1
Check what utilities you need to set up
Before your move-in date, ensure you know what utilities you'll be responsible for. You may need time to set up internet and cable TV services. Depending on the agreement, you may also have to transfer utilities to your name.
2
Update your address
If you have subscriptions, update your mailing address. You may also need to update the address associated with your driver's license, voter registration and bank.
3
Create an inventory
Before packing your stuff, take inventory. Account for everything you own since it will help you track any lost items. An inventory list is also vital if you hire a moving company. Additionally, it may be necessary for your insurance.
4
Bring essentials on your move-in day
Determine what items you'll need on your first night. Make sure you have all essentials, including valuables and a change of clothes for a few days. This is especially important if you hire a moving company, as there may be unexpected delays.
Expert Insight on Renting an Apartment
Whether or not you're a first-time renter, navigating the leasing process can be a bit overwhelming. MoneyGeek asked some industry experts to share insights to help you understand important considerations and learn tips you can use when searching for the right apartment.
What resources/tools can be helpful when vetting your landlord?

What do you think are the most important factors to consider before renting an apartment/signing a lease?

What money-saving tips can you share with people thinking of renting an apartment, especially first-time renters?
Matt Teifke
Founder and CEO of Austin Real Estate Brokerage
Jennifer Spinelli
Founder & CEO of Watson Buys
Cassandra Haavisto
Principal at Northwest Select Real Estate Services
Resources for Renting an Apartment
Finding the best apartment for your needs and circumstances can be challenging. Fortunately, there are tools and resources specifically for renters. Here are some of them.
Search Tools
Apartment Guide: Access apartment listings on your phone. This mobile app allows renters to check property photos and floor plans and makes it easier to contact landlords or property managers directly.
Rent: Find apartments available for rent based on reviews. Check visit times and book a tour.
Zillow: Search for apartment listings based on budget and location. This app also lets interested renters connect with property managers or agents.
Financial Aid and Support
Consumer Financial Protection Bureau: Find available rent assistance programs in your state. Check the program name, type and access links to the program page.
Eblen Charities: See if you qualify for Eblen Charities' emergency assistance, which can be used for rent deposits or past due rent payments.
The Salvation Army: Check if you can get financial assistance to help with monthly rent payments, utility bills and other expenses. This program is for low-income families in need.
About Nathan Paulus
---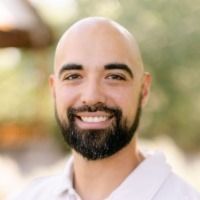 ---