When shopping for your first motorcycle, there are many factors to consider, including your budget and costs, the make and model's features, whether you plan to purchase new or used and finding the best insurance.
Learn more about the average costs of your new equipment, tips to help you choose and budget your new bike and what you need to get started as a new rider.
Loading...
---
Costs Associated With Owning a Motorcycle
One of the largest considerations when buying a motorcycle is cost. For some, purchasing a motorcycle can be cheaper to own than a car. Before determining if owning a bike is the best option for you, it's important to consider other relevant costs, such as safety gear, maintenance and purchasing either full coverage insurance or liability-only.
The Motorcycle
Average cost for beginner motorcyclists: $5,000-$10,000
Average cost for experienced motorcyclists: $10,000-$35,000
These prices are based on average rates for motorcyclists. The actual cost of a motorcycle may differ depending on your needs and what you are looking for. Aside from the price of the bike, you should also consider what factors may influence the cost, such as motorcycle features, performance capabilities and purchasing a new versus a used bike.
FINDING AFFORDABLE OPTIONS
Buying a motorcycle can be expensive, depending on your preference. By shopping around and determining what you need, you can find your ideal bike within your budget.
Determine your goal. When shopping for the best motorcycle, it is important to know why you want one in the first place. Determine what your goal is — commuting, pleasure or weekend road trips — so you can search for the right model. A motorcycle best for commuting daily may be different from the one most suitable for leisure.
Shop around. One of the best ways to find an affordable motorcycle is to shop around. Compare prices of bikes that are suitable for your needs and check the features that they offer. Narrow your list to the models you are most interested in.
Compare riding gear. Detail the riding gear you need by order of importance. For instance, a good helmet is a must. But a jacket may not be a priority. If you have a limited budget, choose to spend on the must-haves first.
Riding and Safety Gear
Average Cost of Riding and Safety Gear
---
Helmets: $70 on average; can reach up to $300
Other required safety gear: average of $1,300
Motorcyclists need to have proper riding and safety gear. A helmet is something you can't do without — it provides protection while you are on the road. On average, a helmet costs $70. But depending on the type and model, you may end up spending up to $300.
Other riding gear you may consider are jackets, gloves and pants. These can be costly, so consider buying them later on if you have a tight budget.
STAYING SAFE ON A BUDGET
Staying safe on the road is a must. However, it does not have to be costly. By sticking to the basics and your needs, you can get what you need while sticking to your budget.
Choose the basics. If you are on a budget, prioritize safety gear. For instance, a full-face motorcycle helmet can be a safety necessity.. With different models available, you can opt for a basic, reliable version at a more affordable price.
Prioritize your needs. Consider what type of riding gear you don't need right around. For example, do you really need riding pants now? Or, could you buy them later when you have extra money?
Shop around. Shopping around and comparing your options is the best way to find more affordable items.
Maintenance and Repairs
Average Cost of Maintenance and Repairs
---
Motorcycle Maintenance: $1,000 per year
You need to make sure your bike is always in its best condition. Not only will it ensure that your motorcycle runs smoothly, it will help keep you safe on the road. To do this, you will have to ensure it gets proper maintenance, including service appointments and oil changes.
On average, the cost of motorcycle maintenance is $1,000 a year. That can fluctuate depending on the condition and age of your motorcycle. For example, older models tend to need more repairs. If your motorcycle has incurred damages, you may need to pay more for repairs.
MAINTAINING YOUR MOTORCYCLE
Motorcycle maintenance can be expensive and can further increase if there are necessary repairs. Knowing the best approach to motorcycle maintenance can help you save money.
Keep your motorcycle in good condition. Ensuring that you get regular service maintenance on your motorcycle can help you save money in the long run. This also includes comprehensive annual reviews. This can help you ensure there aren't damages that could lead to more expenses.
Drive safely. Being a good driver and avoiding accidents can help you prevent expensive repairs.
Do simple maintenance. If you have the knowledge, skills and necessary tools, consider conducting simple maintenance yourself. While you still need to pay for the fluids, filters and parts you may have to use, you are skipping on service charges.
Motorcycle Insurance
Average Cost of Motorcycle Insurance
---
Liability Only: $141 per year
Full coverage: $364 per year
The cost of motorcycle insurance depends on individualized factors and location-specific considerations. Your age, gender and driving history can have an impact on how much your insurance premium would cost. Additionally, where you live can also affect the cost of your insurance. Likewise, the best motorcycle insurance will vary depending on your needs and circumstances.
FINDING THE BEST INSURANCE AT A FAIR PRICE
Insurance providers consider several factors when calculating motorcycle insurance premiums. That is why the cost of insurance may vary per person. That said, there are ways for you to lower the cost.
Consider the coverage level: Evaluate your needs as a driver. If you are only looking for basic protection in the event of an at-fault accident, a liability-only policy is your cheapest option. However, if you want wider coverage, getting comprehensive and collision insurance may be a better option for you.
Shop around: Insurance companies offer different policy features and quotes. Compare prices from at least three insurance providers to get an idea as to how much your premiums would cost. Doing this can also help you find the cheapest insurance company.
Check for discounts: Some insurance companies offer significant discounts. Find out if you qualify for any of them. Getting quotes regularly can also help you determine if you qualify for certain discounts as your circumstances change.
License and Riding Course
Average Cost of Riding Course
---
License Application Fee: $30
Riding Course: $100
Depending on where you live, the cost of license application and riding courses may vary. On average, these cost $30 and $100, respectively.
If you want to further improve your skills and become a safer driver, you can also take additional riding courses, for a fee.
BETTER RIDING EXPERIENCE
While taking riding courses may seem like an unnecessary additional expense, it can help you save money over time.
Find local courses: Some local organizations offer the most affordable riding training courses. Some motorcycle distributors or brand-sponsored clubs may also have riding programs that would reimburse part or all of the tuition fee the participant paid for.
Compare prices: Compare courses offered by different organizations. How much do each of them charge? What classes are included? Doing this will help you find the one that has the best course at a fair price.
Check for insurance discounts: Some insurance providers offer significant discounts to riders who complete safety courses. Ask your insurer if they have the same program.
Fuel
Average Cost of Fuel and Gas
---
Fuel Cost: $300 per year
The average rider typically spends $300 per year on fuel. How you use your motorcycle and what model you are driving can affect the total cost you may need to spend. For instance, some motorcycles are more fuel-efficient. That means you can save money on gas. Someone who uses their motorcycle often also spends more on fuel than an individual who only takes their bike out occasionally.
SAVING ON FUEL
Fuel can be one of the most expensive expenses a motorcycle rider has to prepare for. Making the right decisions can help you save some money.
Choose a fuel-efficient model. Generally, choosing a smaller motorcycle may help you save money on fuel. If you plan on using your bike for your daily commute, consider getting a fuel-efficient model.
Maintain tire pressure. Check your tires regularly. Having low tire pressure can lead to higher fuel consumption due to the additional drag it causes.
Take care of your bike. Make sure your motorcycle is regularly maintenanced. That includes the cleaning of air filters, changing fuel filters, adjusting valves and replacing spark plugs. This upkeep can reduce friction as your motorcycle runs and keep it more fuel-efficient.
Budgeting for Your First Motorcycle
Keeping your budget in mind when buying your first motorcycle is essential. This will help you decide on what type of motorcycle to buy, what brand and where to purchase it. Aside from affordability, you should also consider what motorcycle model best fits your needs as a rider.
There are different expenses involved in buying a motorcycle. Aside from the bike's purchase price, you should also consider riding and safety gear, riding courses, maintenance costs, fuel and the average cost of motorcycle insurance. These factors can help you estimate your overall motorcycle budget. Keep the following in mind as you determine your budget costs.
The first thing you need to do is research various motorcycle models. You can review prices online to estimate how much it would cost to buy a new unit.

Determine whether you want a new or used motorcycle

Some beginners choose to purchase a secondhand motorcycle because it's cheaper. However, depending on the condition of the bike, you may end up with additional expenses to maintain it.

Reliability is an important factor when purchasing a bike. If you are not an experienced mechanic, it is best to contact a reputable dealer to find the best models for you. They can also help you estimate how much your first motorcycle may cost.

Determine the cost of the safety and riding gear you want to purchase. Then, add them to the budget calculation.
5 Factors to Consider When Buying a Motorcycle
Choosing your first motorcycle can be time-consuming, especially with extensive options available. However, knowing what factors are important to you can help you determine which model fits your needs as a rider and is within your budget.
1
Your driving experience
If you are a beginner motorcyclist, you are probably not used to the road challenges bikers face. Make sure you understand what skill level you're at prior to purchasing your first bike.
2
Your needs as a rider
Why do you need a motorcycle? Understanding why and what you need can help you determine what bike is good for you. Different models accommodate different types of riders. Remember to look for a bike that caters to your needs as a rider.
3
Your options
Motorcycles have gone through many innovations throughout the years. Make sure the model you choose has features beneficial to you. Additionally, you should consider whether you need a brand-new or used bike.
4
Your ideal fit
To ensure you can maintain the bike's balance while on the road your bike must fit your body type well. Check if the bike is too heavy. You should also ensure that your feet can reach the foot pegs.
5
Your finances
A motorcycle can be a huge expense. So, you have to make sure that you are ready financially. Prepare your budget and find a model that fits your financial criteria.
7 Ways to Save Money on Your Motorcycle
A motorcycle can be expensive, depending on the type and model. However, first-time buyers can save money on their bike by adopting certain practices. The following tips can help you save money on your motorcycle purchase.
1
Look for the best deals
Some dealers and sellers offer deals to help buyers save money. Don't jump on the first motorcycle you find. Instead, do your research. Ask dealers questions. Compare prices from multiple sellers.
2
Check online
Sometimes, the best and cheapest bike gear can be found online. Consider looking for safety gear from online sellers. That said, you still need to ensure that you are getting good quality equipment. Aside from protecting you, quality riding gear can last a long time.
3
Find discounts
Vendors may offer discounts and special promotions. Ask dealers and sellers what discounts they may offer to help you save on costs.
4
Choose the right motorcycle
Buying the right bike can help you save money over time since you'll likely keep it for a long time. When comparing bikes, consider engines, technology and features as well.
5
Drive efficiently
By being a smart driver, you can save money on fuel. For instance, maintaining constant speeds is more gas efficient than when you accelerate rapidly and sporadically. Reducing riding weight can also keep your fuel consumption low.
6
Buy the right insurance
The right motorcycle insurance can get you the best protection. This can help prevent large expenses in the event of a covered incident. Additionally, insuring your motorcycle with an affordable policy can help you save money over time.
7
Consider used bikes
If you're on a tight budget, consider purchasing a used motorcycle instead of buying a new one. This way, you can save on the bike price. However, make sure that the used bike you buy is in good condition.
What Kind of Motorcycle Should You Buy?
There are multiple types of motorcycles available. When choosing what kind you should buy, consider the models that fit your needs. You should also consider safety. Which is safest for riders like you? How experienced are you when it comes to driving a motorcycle?
Understanding the different types of motorcycles can help you find the best option for your first bike. Generally, there are nine kinds of bikes. Each one fits a different kind of rider. When determining the right bike for you, consider how you will use it and ensure it fits your height and size.
Cruiser
Best for: Weekend Travelers
Most popular models: Harley-Davidson bikes and Indians
Average cost: $5,000-$20,000+
As the name suggests, a cruiser is best for cruising. This type of motorcycle typically has a lower seat height. It allows the rider to carry small additional luggage. It's typically best for weekend riding. It can travel long distances as well.
For beginners, the best cruisers are those that are light- or medium-weight. It is important to note that cruisers are typically meant for lower speeds and stable power output.
Standard
Best for: All-around driving needs
Most popular models: Japanese bikes released from 1970 to 1982, Honda CB1100, Yamaha SR400, Ducati Monster and Kawasaki Versys
Average cost: $5,000-$40,000+
The standard bike often has a simple design. It's a rider favorite because it can serve various purposes. You can fit luggage, a different seat or a tank bag. It has a seat height that is usually in the shorter or middle range. That means, almost everyone, no matter body type, can sit comfortably on it.
Touring
Best for: Long-distance drives
Most popular models: Honda Goldwing, Yamaha Venture, Indian Roadmaster, Harley-Davidson Ultra Classic
Average cost: $10,000-$40,000+
Typically larger than other types of motorcycles, touring bikes offer large storage. Having large fairings help it block the wind and weather. Its engine size tends to be large as well, which means it can maintain highway speeds long. Its ergonomics allow riders to sit for hours.
Depending on the model you choose, you can find a motorcycle with special features found in cars. These include GPS, navigation screens, electronic suspension, audio systems, Bluetooth and heated seats.
Scooter
Best for: Beginners and city driving
Most popular models: Vespa and Piaggio models, Yamaha Majesty, Yamaha Vino and Honda Elite models
While some people do not consider scooters as real motorcycles, they are still considered bikes. While they are smaller than other motorcycles, scooters can get you around metropolitan areas. They are lightweight. They are also low on the ground. This allows riders to stay comfortably seated while going through city streets.
Unlike other bikes, scooters tend to have limited storage which allows for only a few items.
Sport Bike
Most popular models: Suzuki GSXR600, Yamaha YZF-R3, Ducati SuperSport, BMW S1000RR and Honda CB600RR
Average cost: $5,000-$40,000+
Sport bikes offer speed, agility and horsepower. They are typically expensive. Most models that fall under this type are considered the fastest bikes. Aside from their horsepower, these motorcycles also have high-powered suspension systems and brakes. They tend to have the latest technology.
These bikes are typically not ideal for beginners. Instead, they are suitable for individuals who enjoy racetracks and challenging roads.
Moped
Most popular models: Vespa LX 50 and TaoTao Titan 50,
Average cost: $1,000-$3,000+
Many people mistake mopeds for scooters. While they may seem alike, these two types of motorcycles are different. Mopeds have lighter frames and smaller engines. Their design is the same as a bicycle. Unlike other bikes, mopeds have minimal to no storage. It also has no fairings to block wind and weather.
A lot of people consider mopeds vintage. That is because there is limited access to this type of bike in the U.S.
Off-Road
Best for: Off-road trails
Most popular models: Kawasaki KLX110
Average cost: $8,000-$12,000
Off-road motorcycles are best for dirt trails. They have taller seats so that they can accommodate high suspension and bumps. They are typically lightweight. They typically don't have lights and turn signals. That said, they can handle traversing steep hills and trails. Some off-road bikes also have a clutch-less design, making it easier on the hand.
Sport Touring
Best for: Quick weekend drives or long road trips
Most popular models: Triumph Trophy, Ducati ST, Kawasaki Concours and Yamaha FJ1300
Average cost: $9,000-$15,000
Sport touring mixes sport and touring bikes. They have taller seats than touring motorcycles. They also have better luggage space than sport bikes. They are ideal for quick trips, but some models can handle longer drives. As for engine sizes, sport touring bikes tend to have mid-range engines.
Depending on your choice, you may find a sport touring with GPS, shaft drive and other technology often found in cars.
Dual Sport
Best for: Rough terrains and distance riding
Most popular models: BMW R1200GS, Suzuki DR-Z400S, Lightweight KTM 525EXC and Yamaha WR250R
Average cost: $5,000-$10,000
Dual sport bikes are great for rough terrains. However, they are typically heavier than off-road bikes. Others may refer to this type of bike as a dual-purpose or adventure sport.
Dual sports boast comfort similar to street bikes. But the seat height of dual sports is usually taller. Because of this, they can navigate off-beaten paths. Dual sports have limited storage options, but they allow the outfitting of extra luggage.
5 Tips for Choosing Your Motorcycle
While you are likely excited about buying your first motorcycle, it's important to know how to find the right one for your needs. Understanding the different types is an essential step in the process. You also need to consider your needs and the features the motorcycle offers can also help you decide.
When choosing a motorcycle, your budget is one of your most important considerations. It will help you determine what type of motorcycle you can afford. Knowing your budget can help you determine if a new bike is your best option or if a used one is just as viable.

Check if it fits your height and weight

Comfort is another thing you should consider. Make sure the motorcycle you choose is a good fit for you. Can you manage its weight? Do your arms reach the handlebars? Can your feet reach the foot pegs?

Each motorcycle type has its charms. Find a style that defines and represents you. You should also give the bike a try before buying it. This way, you can gauge its functionality and practicality.

As a beginner, it's important for you to check on the bike's horsepower. Find out which is best for you based on your driving experience. For beginners, it is typically best to start with 600cc.

Determine whether you want customization

Customization is something many riders want. If you are the same, ask vendors and dealers whether they offer this service. If they do, then you can decide on what features you want customized. Keep in mind that this can lead to more expense.
Expert Insight for New Riders
Motorcycle ownership comes with responsibilities and obligations. Industry experts share their insights to help you determine if purchasing a motorcycle is a good option for you.
What do you think are the most important factors interested individuals should consider before purchasing a motorcycle?

Do you have any tips to reduce motorcycle expenses? Any best practices that riders can apply?
Andra DelMonico
Automotive Content Marketing at AnDel Marketing
Gary Durian
Engineering Director for Technical Solutions at J.W. Speaker
Margarette Stine
Writer at 4WheelOnline
Resources
Looking for the best motorcycle model can be a bit overwhelming, especially with so many available options. The resources below can help you better understand motorcycle ownership and other relevant information that may be beneficial to you.
About Nathan Paulus
---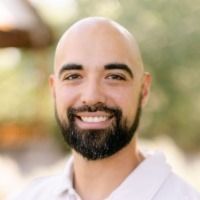 ---