Rising healthcare costs affect millions of Americans. Four in 10 adults across the country have medical and dental debt, and many end up skipping necessary care or medications to avoid huge expenses.
There are ways to reduce and negotiate healthcare costs. Saving money, settling current medical debt, finding assistance, getting the right health insurance and maximizing coverage can help manage medical expenses and prevent further debt.
Loading...
---
Essential Steps to Saving Money on Medical Bills
Medical bills can seriously strain finances and may even lead to debt. Recent data shows that approximately 41% of U.S. adults have healthcare debt. Of these, 79% skipped or delayed necessary care and medications because of the cost.
Some strategies can help you save money. For instance, you can reduce your medical bills by ensuring no billing errors, checking for available discounts and maximizing your employee medical benefits to lower expenses.
Check for Errors
Make sure you review your medical bills for errors. If you don't receive an itemized list, ask for one. This will help ensure that you're only charged for medications and services you received. Common errors to watch out for include duplicate charges, incorrect billing, upcoding or being charged for a more expensive procedure, unbundled charges or services listed individually and incorrect billing code.
DON'T FORGET THE EXPLANATION OF BENEFITS
Your health insurance provider will send you an explanation of benefits (EOB) if a claim was submitted due to a healthcare service you received. This document details the service provided, how much was charged and the amount your insurance company will cover. You'll also learn if you need to pay a certain amount out-of-pocket.
Once you receive an EOB, compare it to your medical bills. Doing this will prevent you from paying more than what you owe.
Ask About Discounts
Don't hesitate to negotiate with the healthcare service provider's billing office. This may help you get reduced fees. You should also discuss your concerns with your doctor. Ask them if there are cheaper options, such as generic prescription drugs. Sometimes, service providers may also offer special discount offers for eligible patients.
CHECK FINANCIAL ASSISTANCE PROGRAMS
Research financial assistance programs. Federal and state laws require hospitals to assist patients who can't pay their medical bills. Typically, these programs cover medically necessary services such as emergency room visits.
Depending on the state, financial assistance programs may be known as Bridge Program, Charity Care or Patient Financial Assistance.
Ensure HRA, HSA and FSA Eligibility
When you receive a healthcare service, see if it can be paid from your health savings account. There are three types of accounts you should be aware of — Health Reimbursement Arrangement (HRA), Health Savings Account (HSA) and Flexible Spending Account (FSA). Both the HSA and FSA include your contributions, while HRA refers to employer contributions. Depending on your health accounts and medical costs, you may not pay for anything out-of-pocket.
Knowing the differences between HRA, HSA and FSA can help you determine which type of health account is right for you. Below are some of the key characteristics of each type of health account.
HRA
Employer-owned
Employer-funded
Contribution amount set by the employer
Qualified expenses determined by the employer
Covers the employee and qualified dependents
HSA
Individually owned
Individually funded; some employers may opt to contribute
Maximum contribution of $3,650 ($7,300 for families with high-deductible health plans)
Qualified expenses determined by IRS
FSA
Employer-owned
Employee-funded; some employers may opt to contribute
Maximum contribution of $2,850
Qualified expenses determined by IRS
---
Generally, all three types of accounts can be used for prescriptions, health insurance deductibles, over-the-counter treatments, doctor's office copays and coinsurance. That said, it's best to check with your employer.
Check Insurance Coverage
It's important to review your health insurance policy coverage regularly. You may have received a manual from your provider that details what services are covered. It would also help to research insured rates. Some healthcare providers have lower prices for insured patients.
Ensuring you have the right coverage can also help you save money on your medical bills. When shopping for the best health insurance, consider your circumstances and needs.
CHOOSE IN-NETWORK SERVICE PROVIDERS
Health insurance providers typically have a network of service providers, including doctor offices, hospitals, pharmacies, laboratories and other medical facilities. In-network service providers tend to charge lower to insured individuals. Some insurers also require policyholders to receive services from health providers in their network. So, it's best to stick to in-network doctors and facilities as much as possible. Many insurance companies list participating facilities and physicians on their websites.
Maximize Employee Medical Benefits
Companies offer different employee benefits. Among the most common are medical or health benefits. Understanding what you're entitled to receive can help you deal with high medical costs.
For instance, some companies may offer health stipends. These typically work the same way as HRAs but are taxable. If you need clarification on your employee benefits package, communicate with your company's human resource office.
TAKE ADVANTAGE OF WELLNESS PROGRAMS
One way of reducing healthcare expenses is to prevent the need for costly treatments and medications in the first place. Many companies have wellness programs to encourage their employees to have healthy lifestyles. They may even offer rewards for maintaining good health. Check if your employer has such programs under their health plans.
Create a Payment Plan
Paying a substantial medical bill in full and on time can be challenging. If such is the case for you, consider setting up a payment plan. Work with the service provider's billing office. Ask them for a plan that enables you to make more manageable monthly payments over a certain period.
NEGOTIATE YOUR PAYMENT PLAN
Prepare to negotiate with the billing office. While they may not agree to give you a discount or lower your medical bills, they may be more flexible regarding payment plans. For instance, instead of paying your account in full, they may allow you to pay in installments over a certain number of months. Don't forget to clarify whether the payment plan is interest-free.
What to Do When Medical Debts Pile Up
Failure to pay off medical bills comes with many consequences. It can negatively impact your credit score. You may get charged interest and late fees. Medical providers can also file a lawsuit against you. Additionally, it leaves you with considerable debt.
Millions of Americans are dealing with medical debts. Of the adults with healthcare debt, 18% said they don't think they can pay off their healthcare debt.
There are strategies that may help you get out of medical debt. Here are several to consider.
1
Consider different ways to settle the debt
There are various ways to pay off your medical debt. You first need to check if you can negotiate a medical payment plan. Ask your medical provider if you're eligible for an income-driven hardship plan. If necessary, consider medical credit cards or personal loans too.
2
Create a budget
Dealing with medical debt can be overwhelming. Consult a medical debt counselor or hire a medical debt advocate. Ask them to review your bills. Discuss your options. You may also work with them to set up a budget plan that works for you.
3
Talk with your providers
Discuss your financial situation with the medical service provider. In some cases, they may be able to help lower your medical bills through special programs or discounts.
4
Crowdfunding
Finding money to pay off large medical expenses can be difficult. For some people, the best option is crowdfunding. This refers to a fundraising method wherein friends, relatives and even strangers can send financial help through a platform, such as GoFundMe.
5
Consider filing for bankruptcy
Filing for bankruptcy can help relieve your medical debt. While declaring bankruptcy helps people in severe financial trouble, it should be considered a last resort option. It's best for people who can't afford to pay off their debts due to low or lack of income.
5 Options to Pay Off Your Medical Debts
Paying off your medical bills can help prevent you from acquiring a significant debt. But if you have already acquired debt due to medical costs, you must know what financing options are available. Weigh the pros and cons of each one, and make sure you choose the one that will benefit you the most.
Here are five of the most common options to help you get started.
Many healthcare providers are willing to work with patients to come up with plans to help make payments more manageable. Talk to your physician or the billing office of the facility where you received treatment. Make sure you clarify if there are associated fees or interests.

Some healthcare facilities may not accept payment plans. However, they may accept medical credit cards. These credit cards typically have 0% interest for a certain period, usually six–12 months. If you want to avoid further expenses, make sure you can pay off your bills within the set period.

Depending on your situation, you may need help from a professional. While hiring a medical bill advocate costs money, they can help negotiate your bills on your behalf. They're also knowledgeable about the typical costs of procedures and treatments. Therefore, they can catch overcharging and errors in medical bills.

Income-driven hardship plan

Low-income patients may qualify for income-driven hardship plans. Similar to a standard medical payment plan, this option allows you to make more manageable payments. It may also reduce your medical bills. You may need to have Medicaid to be eligible for a plan. Check with your healthcare provider.

If you can't get a payment plan, or the plans offered have high-interest rates and fees, consider a personal loan. You may find low-interest personal loans suitable for your needs. Personal loans can help consolidate huge debts. However, remember it's still a commitment you need to pay off.
Get Help When You Can't Pay Down Medical Debts
If you can't pay down your medical debts, consider getting help. Check if you're eligible for government programs, such as Medicaid, CHIP and Medicare. You may also consider checking out different nonprofit organizations.
If you need help with certain prescription drugs, look into pharmaceutical companies with patient assistance programs. These programs help lower the cost of necessary medications and allow you to focus on settling your medical debts.
FINANCIAL ASSISTANCE AND PROGRAMS THAT MAY HELP YOU
Why Do Healthcare Costs Keep Rising in the U.S.?
Americans continue to face rising healthcare costs. In 2020, the total national health expenditure reached $4.1 trillion. This is a 9.7% jump from the recorded expenditure in 2019. Predictions also show a continuous upward trend, with national health expenditures expected to grow at an average of 5.4% every year. The estimated total by 2028 is $6.2 trillion.
There are different factors causing higher healthcare costs. Among them are the following.
Reasons

for Higher Healthcare Costs
---
Government policy
The introduction of government programs, such as Medicaid and Medicare, aims to help low-income individuals and families get much-needed healthcare treatments and medications despite not having health insurance. However, these programs also allow healthcare providers to increase the costs of services.
Growing and aging population
With a larger population comes more demand, leading to higher healthcare costs. Additionally, the country is also seeing an aging population. Medicare enrollment is expected to grow with more people aged 65 or older. The prevalence of complex chronic conditions is also anticipated.
Prevalence of Chronic Illnesses
According to the Centers for Disease Control and Prevention, six in 10 adults in the country have a chronic disease. Typically, long-term medical attention is necessary for chronic illnesses. Some patients may even need home care and additional support services.
---
Prevent Medical Debt With the Right Health Insurance
Medical debt affects millions of people, regardless of being insured or not. However, having insurance can lower the possibility of accumulating a huge medical debt as the policy covers certain costs. Despite this, 26.4 million individuals in the U.S. remain uninsured.
Having the right health insurance policy comes with many benefits aside from medical coverage. Knowing these can help you better appreciate the importance of having coverage.
Benefits of Being Insured
Generally, health insurance helps the policyholder pay their medical bills and aids in preventing healthcare debt. That said, the benefits it offers go beyond the financial aspect. It can also maintain your health.
1
Avoid serious diseases
Health insurance typically covers preventive services, which could help you avoid certain serious illnesses. Depending on your plan and provider, you may get recommended screening tests and necessary vaccines at no cost.
2
Find healthcare providers
Getting necessary treatments and medications can be easier since insurance companies tend to have a network of healthcare providers. Typically, receiving in-network healthcare is cheaper than the regular cost of services.
3
Get care for ongoing conditions
Individuals with chronic illnesses can take advantage of health insurance, which also covers services necessary to maintain health. Depending on your policy, you may also be eligible for lower treatment or drug costs.
4
Enjoy peace of mind
Knowing that you have the right coverage can reduce your worries. Since health insurance makes necessary treatments and drugs more accessible, it can help ensure your good health.
How to Get the Most Out of Your Coverage
Taking advantage of health insurance's benefits can help you in many ways, especially regarding your finances. Before you purchase a healthcare plan, make sure you read the fine print. Take note of the coverage, features, terms and fees.
Additionally, you should explore ways to maximize your benefits. Here are some tips that you may find helpful.
Health insurance plans typically cover preventive services. For instance, you may have free annual checkups, health screenings and vaccinations. If your plan includes vision and dental coverage then eye exams and dental cleanings may also be covered. Getting checked regularly may help diagnose health conditions earlier and prevent them from becoming more serious.

If you have time to research, compare the costs of procedures, treatments, medications and other services. Get estimates using online tools. Some health insurance plan providers have a cost estimator on their websites. Doing this helps you find more affordable facilities and services.

Many healthcare facilities offer discounts. However, you may need to ask about them. Before paying your bills, ask if the provider has money-saving opportunities. Check if you're eligible.

It may also help to stick to in-network providers. These typically charge lower since they already have an agreement with your insurance company.

If possible, plan your appointments and procedures. Since health insurance policies come with deductibles, you must ensure that your finances allow you to pay off out-of-pocket expenses. This is also why it helps to research prices beforehand.

Understand the process for filing claims

The process for filing claims may vary per insurance provider. So, make sure you familiarize yourself with the process. This will come in handy, especially if the healthcare facility you visit doesn't bill insurance companies for the patients.
SHOP AROUND
The best healthcare plan will depend on your needs. To ensure you're getting the right coverage, compare the different types of plans available. Consider the advantages and potential drawbacks, especially concerning your medical needs.
You should also compare the following;
Plan category
Coverage level
Health insurance provider's network
Benefits
Terms
Monthly premiums
Deductible
You may find these pieces of information by visiting the websites of insurance companies or calling an insurance agent.
Expert Insight on Reducing Medical Bills
Medical bills can turn into huge expenses and impact one's finances. But, knowing how to reduce costs can help. MoneyGeek asked some industry experts to share their strategies to help you save money on medical bills.
With rising healthcare costs, how can individuals manage their finances while ensuring that they're getting necessary medications and treatments?

What resources and tools do you think can best help people struggling with healthcare costs?

What do you think is the best way to deal with medical debt?
James R. Langabeer, Ph.D.
Professor of Emergency Medicine and Biomedical Informatics at the University of Texas Health Science Center at Houston
Patrick Bernet
Associate Professor at Florida Atlantic University
Jane Kaye
Assistant Teaching Professor at Rutgers University and President of HealthCare Finance Advisors
Dr. Virgie Bright Ellington
Internal Medicine Specialist and Author of "What Your Doctor Wants You to Know to Crush Medical Debt"
Michael Botta
Health Cost and Policy Expert, and Co-Founder of Sesame
Resources for Medical Bill and Debt Relief
Navigating healthcare costs can be daunting. Below is a list of resources you may find helpful as you try to deal with health insurance and medical debt.
Government Resources
Private Organizations and Associations
American Medical Association: Learn about healthcare coverage, health insurance options, the Affordable Care Act and other government programs.
RIP Medical Debt: Get help dealing with your medical debt through this nonprofit's financial assistance programs. See if you qualify to enroll.
The Commonwealth Fund: Access different resources and tools, including an interactive map to find state health data centers and a data hub for Medicare information.
About Nathan Paulus
---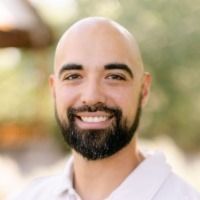 ---